Starboy Captures Capital
Photos by Renée Boucher Doiron
---
su·per·no·va
(so?op?r?n?v?/)
noun
a star that suddenly increases greatly in brightness because of a catastrophic explosion that ejects most of its mass.
---
Not counting the sun, the fine folks at NASA will tell you that the brightest star as seen from Earth is Sirius A, better known as the Dog Star. Though not made up of astronomers, the vocal contingent filling the Canadian Tire Centre Sunday evening provided a powerful counterpoint to that claim. On this night nothing shone brighter than The Weeknd.
T-minus .5 and counting.
Above the crowd hovered a rig that resembled something that you'd expect to see chasing the Millennium Falcon in a galaxy far, far away. In unison all eyes looked upwards. Out of the darkness it began to descend, a mammoth mothership of flashing lights getting ever closer to a welcoming mass of people, arms outstretched, ready to be transported somewhere, anywhere. In a flash of lasers and a supernova burst of bright, as though beamed to the centre of the stage, the captain of this journey appears.
Ground control to Ottawa, Starboy has landed.
The spectacle of this intergalactic entrance was befitting for one Abel Makkonen Tesfaye who must be feeling as though he's from another world as of late. He's got a new look, is dating one of pop music's sensuous sensations and his new album exploded into the number one spot blasting his success even farther beyond the stratosphere. His Starboy: Legend of the Fall Tour has been selling out arenas from Stockholm to his hometown of Toronto and he was welcomed in the capital by another full house. When he touched down last night in Ottawa it was evident by the audience that the man wasn't just on fire, the Weeknd thermonuclear.
"Is this the biggest party in Ottawa tonight?" he asked after a rapid fire rocket of songs from Starboy opened the show, the title track having just surpassed 1 billion views on YouTube. While normally one could tell a hit like that has crashed into a setlist by the crowd's reaction, last night's The Weeknd show would need some pretty complex star charts to decipher one cut from the other.
The man didn't speak much. He didn't have to.
Backed by his band and unloading a 90-minute pulse pounding party, watching him The Weeknd slide, strut and bound down the long catwalk that extended into his riotous audience you wouldn't think that the 27-year-old has only been headlining his own shows for about five years. Along with his darker themed, introspective lyrics that tackle topics like emotional detachment or attempts to interpret his own fame, Tesfaye's story of shedding a troubled past to become one of the biggest names in music today is an inspiring one to his fans.
"You can't really do what The Weeknd is doing if you haven't gone through hell and back. His music is about life, where he was. It's not just about money and girls," said one of those fans, Santino Angelo, before the show. Introduced to The Weeknd's music by his girlfriend, he instantly latched on to the themes in the songs that he says sets Tesfaye apart from other modern pop stars.
"His music really tells me to chase everything you can while you are still here because you never know what can happen."
For others like Yusra Kavir and her friend Angela Gagvegnon, watching The Weeknd's rapid rise from pitching self-released mixtapes to two time Grammy, nine time Juno winner and Oscar nominee has been exceptionally gratifying. To them, it's as though the world has finally caught up with what they knew all along.
"We started listening when he was very low-key, not mainstream at all," says Kavir. "I knew he was going to be more because he was so different, unlike other musicians."
"His voice is just so calming to listen to," added Gagvegnon referring to The Weeknd's much acclaimed falsetto range that has often drawn comparisons to Michael Jackson.
There was plenty of that for fans to lap up Sunday night with many offering their own less calming ear-shattering wails to the mix every time The Weeknd engaged them, started a new song or, honestly, breathed. Yeah, tranquility, wasn't exactly the atmosphere this show provided. Along with the endless screams, pulsar-like lights and a set that could have doubled as a stand-in in the next Transformers flick, security had a busy night with fans seeing the arena barricade as only a marginal impediment to the dance floor around the stage.
"I want everybody out of their seats," Tesfaye frequently repeated perhaps showing how blinding his lighting rig must have been. Dude, they never even sat down and the chairs on the arena floor were just hurdles to the bouncing swarm.
I've read that the man's music can be dark and gloomy but little if any of that was on display last night as he rolled through a infectiously upbeat set of cuts from Starboy and Beauty Behind the Madness treading ever so lightly into his mixtape days with songs like "Wicked Games" from 2011's House of Balloons.
Other set surprises included appearances by show openers Rae Sremmurd and Ottawa raised Belly who told the hometown crowd that this show was like a dream come true before shifting a galaxy of respect onto the headliner.
"Ottawa, please give my brother The Weeknd the response he deserves," Belly said and held the mic out the masses who replied in kind.
Starboy stood centre stage milking every drop but only for a minute. Even the break before the encore seemed like just a heartbeat in time as the celestial one continued to tighten his grip on the Earthlings even as the rig above him looked ready to break through the arena roof and blaze off towards Andromeda. Bathed in red, the navigator wasn't prepared to beam up just yet. As the show ticked over the 11 o'clock hour, it felt like he was just getting started and, who knows, maybe he really was from another world because, no matter how hard he pushed it, by the end of the night there was still a lot of fuel in that ships tank.
As for The Weeknd, well, dude didn't even break a sweat!
SETLIST:
Starboy
Party Monster
Reminder
Six Feet Under
Might Not (with Belly)
Sidewalks
Crew Love
Often
Acquainted
Or Nah
Some Way
Tell Your Friends
True Colors
Wicked Games
Angel
Earned It
PRBLMS (with 6lack)
In the Night
Rockin'
Black Beatles (with Rae Sremmurd)
Secrets
Can't Feel My Face
I Feel It Coming
ENCORE
The Hills
Recommended Articles
Detlef Gotzens' multi-medium artwork is stark and peerless, the product of a long and varied career in the arts.
Read full story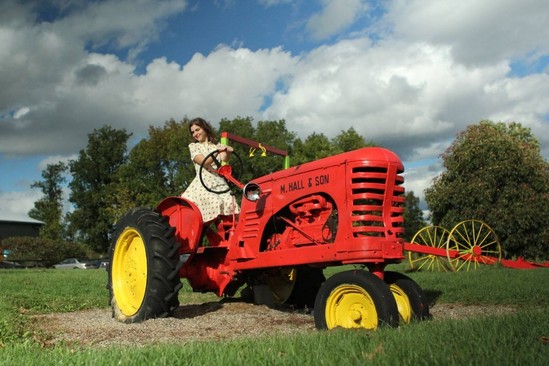 Eva Bee's Jamboree (www.evabee.com), an inventive new local cooking show that combines music and ...
Read full story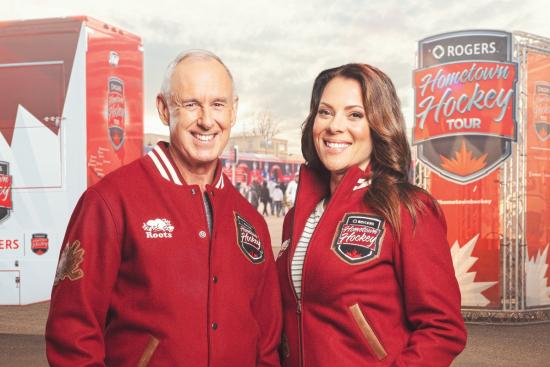 Calling all hockey lovers. Ron MacLean and Tara Slone are rolling into town with the Sportsnet Mobile Studio — It's going to a Winterlude weekend full of hockey fun!
Read full story
Comments (0)
*Please take note that upon submitting your comment the team at OLM will need to verify it before it shows up below.