Arts & Events
Still at Peace 25 years later – Our Lady Peace, One of Canada's Most Enduring Bands
Still at Peace 25 years later – Our Lady Peace, One of Canada's Most Enduring Bands
Founded in 1992 by Raine Maida, Our Lady Peace is one of Canada's most enduring bands. Despite a few line-up changes over the years, the essence of OLP lives on through its lead singer and lyricist. The band kept fans waiting 5 years for new material until Somethingness was released in two volumes. The first 4-song volume was released in August 2017 and a 5-song volume was just dropped on February 23, 2018. The band is co-headlining a tour with another Canadian icon, Matthew Good. They'll hit the TD Place Arena here in Ottawa on Thursday, March 8.
Ottawa Life Magazine caught up with OLP lead guitarist, Steve Mazur, who joined the band in 2002. In true Canadian spirit, following their first show of the tour in a very snowy St John's Newfoundland, he has a cold.

Ottawa Life: Steve, I hear you were a fan of the band when you were selected to join them in 2002. That must have been a real kick.

Steve Mazur: Oh yeah, it was a big deal – like a one in a million – even bigger than that. I have to say, it's crazy how good of a match it has been in terms of our personalities. We really get along and we're on the same wavelength. I honestly don't know if I would have lasted this long with anyone else. It's so fantastic to be playing music for a band that I was a fan of. It's even better making and writing music you care about. It's like a fantasy!

I bet! That is such a fun story. So on the topic of writing music with the band, tell me a little about how the band works. Does Raine Maida write all the lyrics or the majority of the songs?

It is a collaborative process. Raine does write most of the lyrics but we all contribute. It's a group effort just like with any band. One thing is that Raine and I live in Los Angeles and Duncan and Jason live in Toronto. We all have project studios at our homes - although Raine has a full blown studio at his place and we often record there too. So we'll hammer away at parts of songs individually at our ends working on ideas or riffs and then share the files remotely. It's nice to have the technology. And it makes it feel less intimidating. Like "Hey guys listen to this, see what you think. Lay some back beats on these guitar tracks"... that sort of thing. But we always get together in person after that to pull the songs together and record them. It's important to keep that part real and keep the humanity in there.

It seems more and more bands are working remotely these days, thanks to technology. It's pretty convenient and I guess it allows you all to live your own lives apart and not always have to be together... hence the longevity of the band perhaps!

Yes for sure but there's good and bad points to technology. We make sure to keep the human element present by always getting together in person to flesh things out and record.

Alright, well tell me about your latest album, Somethingness. It was released in two volumes, is it a double album?
Somethingness was partially released last August. We had four songs ready to go, so we released them as Volume 1. Then, when we had five more songs finished, we released them as Volume 2 just last month. But all together it's one album, not a double album. These days, you can release stuff partially. We didn't want to keep the fans waiting for a full album, so we went ahead and published the songs we had. You didn't see that in the past when a band might be obligated to release full albums at set intervals as part of contracts. Now we're independent so we can work this way. It's liberating.
I checked out Somethingness and see that the songs were released as a series of videos. There are four songs that have a running theme – I guess those are the four songs from the first volume.
Yeah, it's like a mini movie with four chapters all from the Volume 1. They're songs that we poured our hearts into and we thought it would be an interesting way to present them, instead of the usual music videos. So the stories are told from the perspective of an Uber driver who meets different people in different situations with every ride. We wanted to take a look at our music being played through various lenses.
The main actor, the driver, is Matthew Santoro and he's got a big following on YouTube. He wanted to try something new and wanted to work with us on this.
What challenges do upcoming musicians and artists face in 2018 that are different from 20 years ago?

The main thing it seems to me is that today you're expected to be everything to everyone if you want a career in music. You have to have all these followers and keep up a huge online presence. In the past, we just needed to focus on the music, the artistry and the quality of our product. Someone else would take care of the rest. But now musicians are judged by numbers but still have to make sure they're creating their best music. It's so important to spend time and energy on the actual music. Social media can really suck your time. Ultimately you have to put out a great product, and it will grow legs of its own. At the end of day if you don't have good product, like, good luck because it's only going to go so far.

Speaking of the past and how things have changed, has OLP's attitude or philosophy changed over the years?

Oh yes, we've changed a lot. You have to – but I'm more of a traditionalist and get stuck sometimes. I tend to worship the past and just want things to be like they were back in 1974 [he laughs]. But Raine always pushes us forward and encourages us to stay current. And yeah, these days, it seems like we're much looser in general – from song-writing to recording and even in our live shows. We welcome more spontaneity and playfulness. You have to evolve otherwise things get stale.

I noticed you're running an online Pledge music campaign. There are a lot of cool items up for grabs. Where did this idea come from – why are you doing this?

A percentage of the proceeds goes to War Child. We're thrilled about it. I'm always a little skeptical about charities, wondering whether all the funding really gets into the right hands. But I feel really good about War Child. This one is trying to address the core and cause of issues and not the effect. We believe in it.
But the funding campaign is to help us cover the many expenses of recording and releasing new material. I mean, back in the day, record companies would give us advances to cover recording and touring costs. But like I said, now we are truly independent. If we want to work with the best studios or top of the line producers, costs will run up pretty quickly. The cool thing about the funding is that this way our fans can support the band directly. They know exactly where their money is going. They, in turn are invested in the product. They'll buy it and share it. It's win-win. They support us and in return we can deliver the goods to our fans. It was an experiment but it has been successful. The other day, a fan came by to sing two songs with us during a sound check. It was great. They loved it and we had fun. It's a real positive experience.
Now you are touring with Matthew Good. It's going to be a fantastic Canadian double header tour!
Oh yeah, we're stoked. We've wanted to do this for a long time. There were always scheduling problems but we finally managed to pull this together. It's going to be a blast.

We're looking forward to your stop in Ottawa next week. Before I let you go, one final question: What's a memorable moment for you in your years of touring with OLP

To be honest and not just because you're in Ottawa, when we did our last Canadian tour it was with I Mother Earth. For some reason, the Ottawa show was just off the charts that night and it was the highlight, probably the best show of the tour. We still talk about that show. I remember I was running around all day, I was in a mood, and didn't have a chance to get ready until just before the show. I really wasn't sure how the show would go, but we got on stage and it was an unbelievable show! Just amazing!

Well that's a great story particularly since it's about Ottawa. Thanks for sharing. Take care of that cold and safe travels on your way to Ottawa!
Recommended Articles
A year on, quarter million visitors later, over 30,000 participants in education and public programs, and 50 community partners, OAG has many successes and premieres to celebrate.
Read full story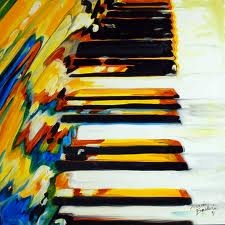 The National Capital region has given rise to many influential musicians in a multitude of genres ra...
Read full story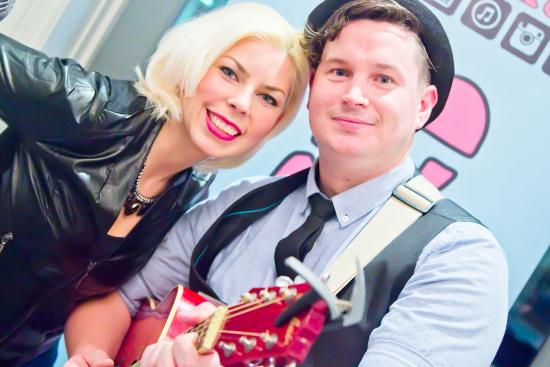 You can find anything on Craigslist! An apartment, car, that human sized hamster wheel you always wanted. Ottawa musicians Gin Bourgeois and James Rooke found each other, found their sound, found love, and eventually found LeMeow.
Read full story
Comments (1)
*Please take note that upon submitting your comment the team at OLM will need to verify it before it shows up below.