Politics
Defence procurement: Stop the impossible and unnecessary estimations of lifecycle costs
Defence procurement: Stop the impossible and unnecessary estimations of lifecycle costs
by Laurie Hawne PC CD
Canada's first fighter acquisition program was in September 1914 when we bought the Burgess-Dunne for $5,000. The life cycle cost was pretty much zero as it was taken to Salisbury Plain and never flown.
Times have certainly changed. Since then, we've had a few high-profile fighter programs, some successful and some unsuccessful. The CF-105 Avro Arrow had a "staggering" sticker price of CAD $12.5 million and we never got to a life cycle cost before the program was cancelled in February 1959. The CF-18 Hornet program has been wildly successful in peace and war since the first aircraft arrived in Cold Lake in October 1982. The unit cost then was CAD $14.54 million FY 79/80 and the latest Cost Factors Manual per hour figure is CAD $32,763 for pure operating costs and CAD $51,773 for full cost of operation. Be careful that any figures quoted for other aircraft are "des pommes à des pommes''.
For several decades under both brands of government, defence procurement has been fraught with baffling delays and uninformed political interference and gamesmanship. Think EH-101 and CAD $500 million in penalties and decades of delay before new helicopters are on the backs of Navy ships.
Speaking of the Navy, it took career-sacrificing work by Vice Admiral Mark Norman to get long-overdue fleet support to the RCN. It also required undisclosed millions of taxpayer dollars in recompense for the Liberal government's disgraceful treatment of him.
Fixed Wing Search and Rescue took extra decades to get airborne and the Canadian Surface Combatant Program continues to be bogged down. The only timely defence procurements recently have been meeting wartime requirements in Afghanistan under Prime Minister Stephen Harper – Leopard tanks, M-777 artillery, C-130J Hercules, C-17 Globemaster, CH-147 Chinook, LAV III Upgrade and drones.
Let's talk about Next Generation Fighters.
After mission effectiveness, costs are the obvious key part of any defence acquisition and big numbers will always attract attention. There are some perspectives of those numbers that are getting lost with all the dithering about F-35 Lightning II or F-18 E/F Super Hornet or J-39 Gripen. F-35 cost estimates previously quoted by the Parliamentary Budget Officer were all based on a purchase calculation of dollars-per-kilogram of fighters since 1950. We don't put fighters on a weigh-scale at Superstore and scan them at checkout. His F-35 numbers bear no resemblance to actual costs.
We don't know specific cost figures that have been included in official submissions from Lockheed Martin, Boeing or Saab but we do have figures from public information.
F-35 flyaway and go-to-war cost has fallen, as predicted, to USD $77.8 million and operating costs will decrease to USD $25K per hour by 2025. Based on other contracts, flyaway cost is about USD $110 million for Super Hornet and USD $85 million for Gripen, but that does not include all the other equipment required for go-to-war. Operating costs for Super Hornet are increasing as the aircraft ages and little is known about operating costs for Gripen, with only three aircraft produced.
Contentious comparisons were exacerbated with rules changes by the Auditor General when he estimated life cycle costs for everything remotely associated with the aircraft and for the entire life of the program, 42 years for F-35. That resulted in false accusations of massive escalation being hidden by DND. This served only to inflame fearful opinions and generate irrational opposition to defence spending.
No one can predict the costs of things like fuel several decades down the road. In any event, the numbers being thrown around are not all new money but are being spent today. Cost Factors Manual figures are being spent today on CF-18 operations and that will simply transition to F-35.
We've done our own past detailed options analyses along with many other countries and with the same conclusion – F-35. I'm somewhat confident that the latest evaluation will say that it's just time to get on with it.
---
Laurie Hawn is a retired Colonel in the Canadian Air Force and a former Member of Parliament for Edmonton Alberta.
Photo: iStock
Recommended Articles

Federal officials are now reviewing three fighter jet proposals, with a final decision expected sometime in 2022. The companies in the running are the American giants Lockheed Martin and Boeing, and Sweden's Saab AB.
Read full story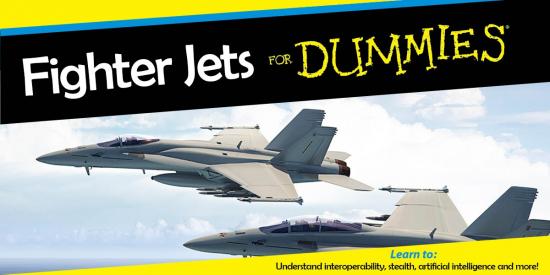 Thinking of buying fighter jets? Here's what you need to ask the salesperson before you decide.
Read full story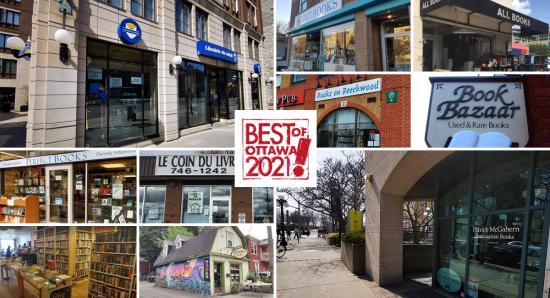 After over 20-years writing about life in Ottawa, we think we have a pretty good idea of the best of what this city has to offer. Check, share and discuss #OLMBest every week!
Read full story
Comments (0)
*Please take note that upon submitting your comment the team at OLM will need to verify it before it shows up below.