Succulent San Francisco
Decadent. That is the first word that comes to mind when trying to describe San Francisco. It is a mecca for well, everything good. Beauty, vitality, fine dining, joie de vivre, eclectic night life, diversity and acceptance – and chocolate (Ghirardelli chocolates is based there). It is a vibrant city where literally anything goes.
Even if you had 72 days you would not have enough time to fully explore this magical city, so a mere 72 hours hardly seems like enough time, but a long weekend is just long enough to give you a flavour – and whet your appetite for more.
Get into the Vibe
There is something beautiful about the ethos of acceptance is part of the social fabric of the city. While grabbing an incredible lunch/feast at ONE65, it was moving to listen to the chatter of the next table which was a group of well-dressed seniors with a young transgendered woman dressed in heels and jeans. It was a beautiful scene of acceptance and friendship.
There is also something remarkably romantic about the city. Walking along the Embarcadero at dusk, with the smell of ocean air filling your senses, watching the Bay Bridge lights glisten in the sky is nothing short of enchanting. (The Bay Bridge is a portrait of resilience – parts of it had to be rebuilt after the horrific earthquake in 1989).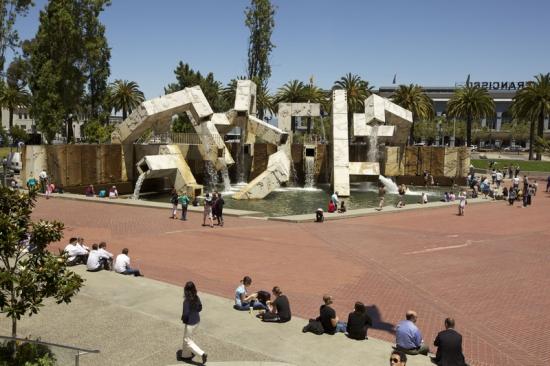 Embarcardero
Traditionally, ports (Embarcardero is Spanish for "place of embarking") have been less than stellar parts of town but finally cities have realized that people like being near water and so development has been booming in cities across North America, and San Francisco is no exception. There are restaurants, museums and great scenery.
Along your stroll, stop at the Exploratorium. It is a hands-on experience for people to learn about all types of science. Give it an hour. You won't regret it.
Alcatraz and Pier 39
Everyone knows the Alcatraz history as a federal prison, with notorious convicts such as Al Capone, but it was also the site of the first lighthouse built on the Pacific Coast. (Alcatraz is Spanish for pelican.)
There are boat tours that will take you there for a full tour but if you are tight for time, hop on a one-hour Blue and Gold Fleet tour of the Bay where you can sail by.
The one-hour Bay boat tour is worth doing because you will sail underneath the Golden Gate Bridge, around Alcatraz, past Angel Island State Park, get a fantastic view of the San Francisco skyline and waterfront.
Pier 39 (where you board the boat) itself has shops, restaurants and tourist traps, but stop in at the Sea Lion Center. It is a small education center where you can learn about this swarm of creatures that live on the Pier.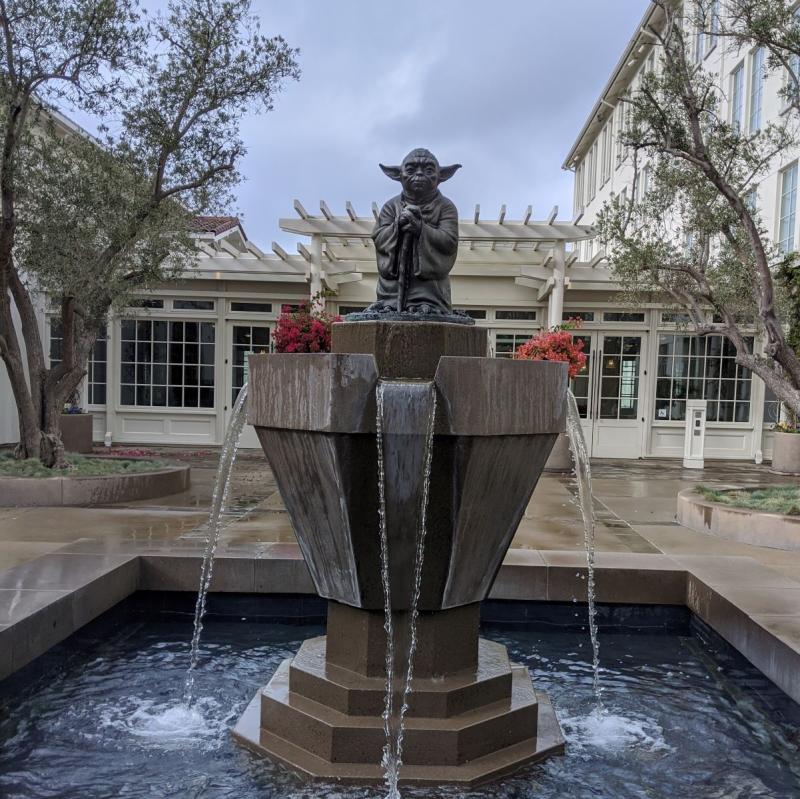 Presidio
Indigenous Americans have called northern California region home for nearly 10,000 years. Later, like from 1776 to 1821, it was the Spanish empire's northernmost post. The point is there is a lot of history in this area.
The military presence is still felt (and a walk through the military cemetery is moving) but new businesses came into the area, such as Lucasfilm's Industrial Light and Magic and the Walt Disney Family Museum, which is focused on the very beginnings of Walt Disney the person and how his vision came to life.
Golden Gate Bridge
The Bridge spans about 3 km from one end to the other. Approximately 120,000 automobiles drive across it every day. A pedestrian walkway also allows crossing on foot, and bikes are allowed on the western side. Magical thing to do.
(There is an urban legend that the Bridge is always being painted somewhere. By the time they finish one end, they have to turn around and start again.)
Golden Gate Park
You could spend a whole week in here alone in its 1,000 acres and not see everything. It is a mecca for the senses and is the third most visited park in the US. There are gardens, groves, lakes, museums (the California Academy of Sciences (the greenest museum in the world), the DeYoung Museum, the Conservatory of flowers and iconic Japanese Tea Garden which is a feast for the eyes). There is everything in this jewel of San Francisco, including a Buffalo compound. You can rent bikes or segways to putter around in to see more of the park quickly.
Hail to the Hippies
If the Summer of Love or learning about the hippie counterculture movement of the 1960s, then make a quick visit to the Haight Ashbury neighbourhood. Stop at Amoeba Records. It is one of the largest independent music stores in the world and ou can catch a free show.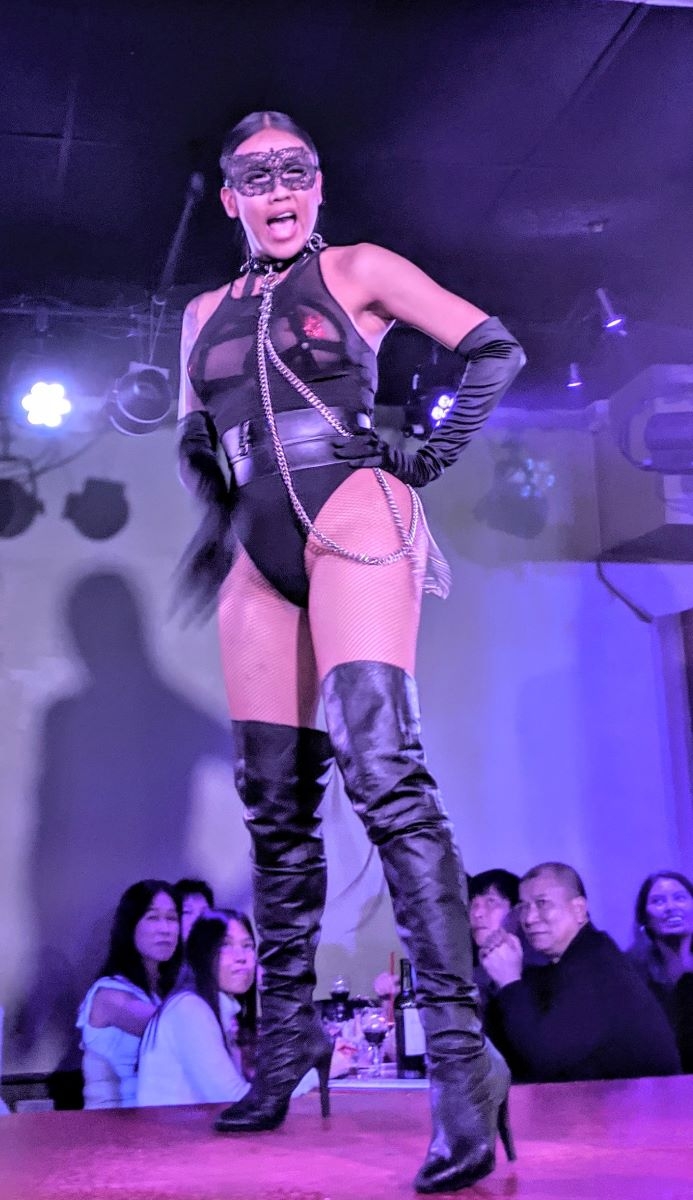 LGBTQ
Arguably, the fight for LGBTQ rights all began in the Castro District of San Francisco. Harvey Milk (immortalized in the movie starring Sean Penn) lived and worked here and it is worth visiting. There is an amazing walking two-hour tour.
No visit to San Fran is complete without taking in a drag queen show. Head to AsiaSF in SoMa neighbourhood. It is legendary and even has a documentary about the Queens. You can grab a cocktail and dinner and be ignited by these dynamic ladies. The scallops, chocolate cake and cocktails are amazing and you are guaranteed to have a great time. The shows are not long but worth it.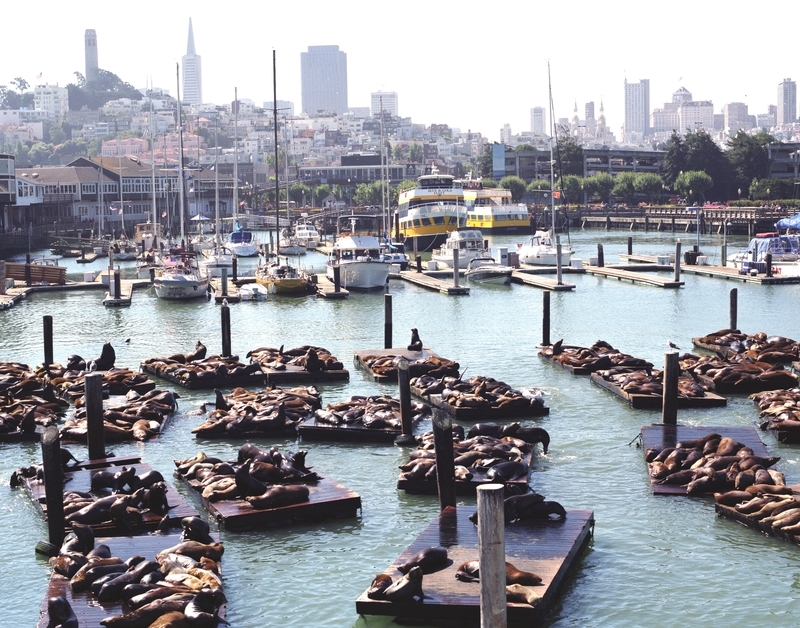 Fuel
Be prepared to indulge. San Francisco is known as foodie heaven for good reason.
If you have a craving for pizza, head to funky Zero Zero. Italian wood-fired pizza, creative side dishes and pastas. Local halibut crudo, charcuterie.
The attention to detail and care at French restaurant ONE65 makes every morsel an eating experience. It is unpretentious and focuses on what it should: top quality food and service. The sourdough bread comes from the famous SF bakery Boudin and the butter imported from France – Bordier butter no less, quite possibly the best butter ever.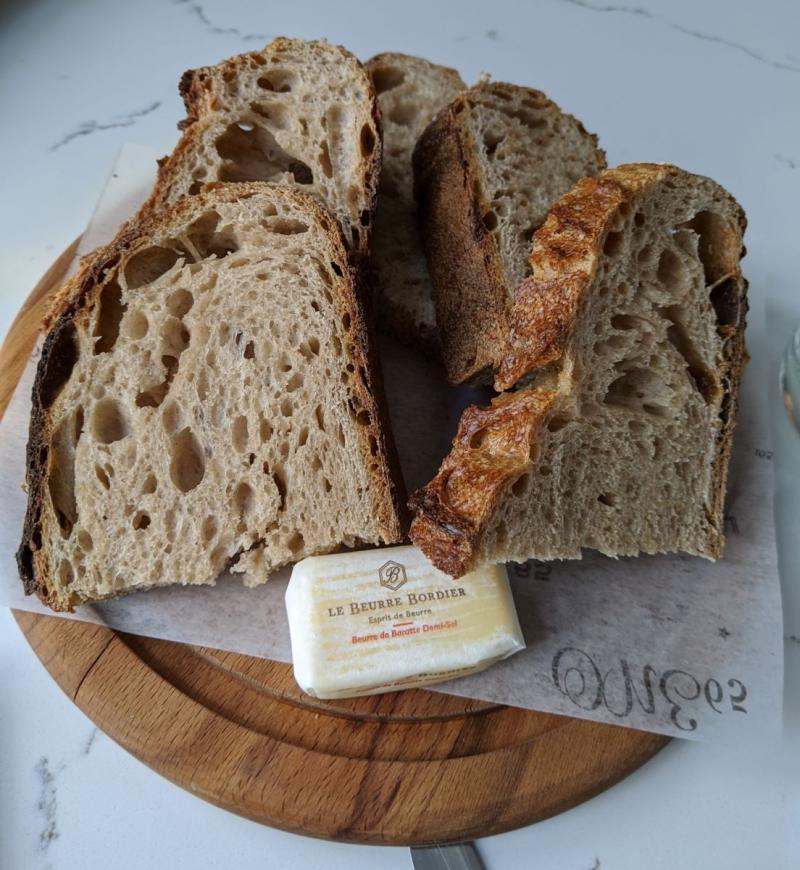 The steak in all its forms on the menu – including steak tartare – melts in your mouth.
Fisherman's Wharf is of course well known for its fresh seafood. You may notice a lot of restaurants with Italian names. There is an Italian heritage in San Francisco that dates back over 171 years.
Hit casual dining Cioppino's in Fisherman's Wharf for its version of the Cioppino (a San Francisco fish stew). The portion is enough for two.
Presidio Social Club has an amazing brunch with must-try breakfast cocktails and breakfast cake. Erected in 1903 as a military barracks, the historical building has been converted into a modern eatery.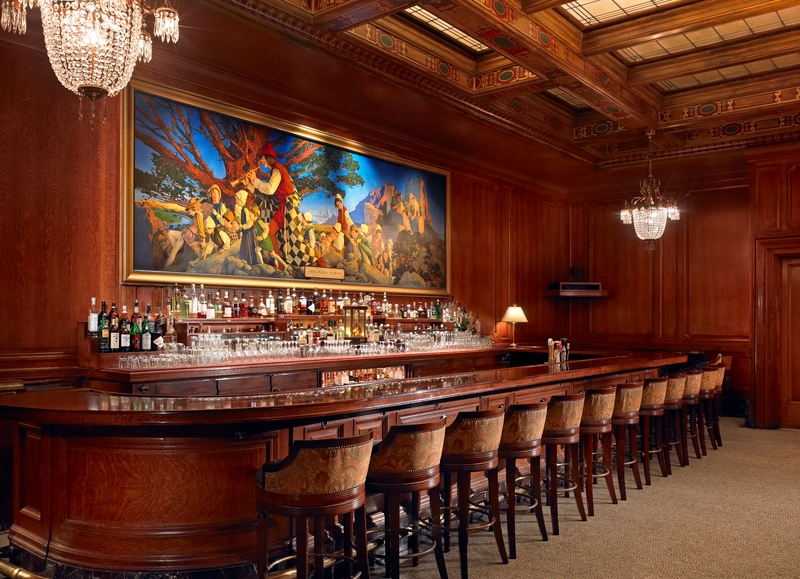 Sleep
Since you must sleep, you might as well do it in style.
The Palace Hotel is an icon in San Fran. It is a grande dame of a place, established in 1875, and in her day was the first premier luxury hotel and the largest in the world. Everything about this Marriott hotel is rich, stylish and regal-feeling. The only downside is that there are no coffee machines in the rooms but then again you should be grabbing a drink in the magnificent lobby bar or in the Pied Piper bar anyway.
At the end of the day, it is truly difficult to do San Francisco justice. The vibrancy, vitality and magic of the place is infectious. (By the way, the San Francisco City Pass pays for itself and is worth getting for the discounts.)
Writer Rudyard Kipling once wrote, "San Francisco has only one drawback—'tis hard to leave." Indeed. But you will go back because it is one of the most magical cities in the world.
Photos: Courtesy San Fransisco Travel and Jennifer Hartley
Recommended Articles
With a rich Native American past, a history of racing and as a gambling haven, you can feed your mind, grab a thrill, or just unwind.
Read full story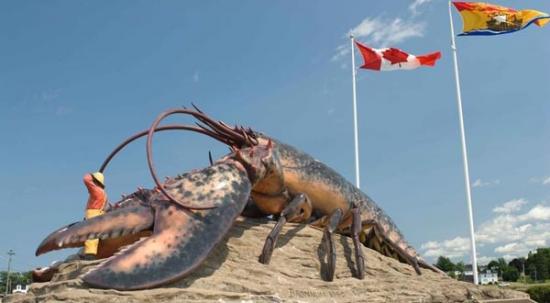 Here are a few reasons why New Brunswick should be your top vacation destination this summer.
Read full story
While most people don't think of Texas as a winter hot spot, it actually has some of the most beautiful beaches you could ever dream of.
Read full story
Comments (0)
*Please take note that upon submitting your comment the team at OLM will need to verify it before it shows up below.