Don't miss Sultans of String's Christmas Caravan!
Celebrate the season with an adventurous musical trip around the world right here in Ottawa at the Shenkman Arts Centre. On Dec 19, 2019, 8 p.m., three time JUNO Award nominees Sultans of String led by Ottawa born and raised Chris McKhool, will deliver an exuberant performance featuring band originals, world-music inspired classics, and seasonal favourites to warm your heart on a cold winter's night. From fiery fiddle tunes to a Caribbean sleigh ride, this surprising and delightful holiday fiesta heats up when these four time Canadian Folk Music Award winners bring their signature sound to well known gems such as Jesu, Joy of Man's Desiring, a djembe-driven Little Drummer Boy, a Turkish twist on Greensleeves, as well as a Gypsy-jazz inspired Django Christmas, and a Rumba Flamenca-fuelled Jingle Bells.
Sultans of String will be joined on stage by Ottawa daughters Rebecca Campbell, Lynn Miles, Kellylee Evans, Kristine St-Pierre and the band Twin Flames.
The band's companion Christmas Caravan CD which hit Billboard's World Music charts (#6) and The New York Times Hits List, features Campbell, as well as other luminaries: The Chieftains' very own Paddy Moloney, platinum vocalist Nikki Yanofsky, JUNO winners Alex Cuba, Benoit Bourque of Bottine Souriante, Grammy winners Sweet Honey in The Rock, Richard Bona (Paul Simon, Herbie Hancock), Ruben Blades, a Turkish orchestra and more!

"We wanted to make a real contribution to the Christmas repertoire, and hopefully create some new standards", says bandleader and Queen's Diamond Jubilee recipient Chris McKhool. "This is a Christmas show and album, but approached from the perspective of a global roots band. We explored diverse genres, from Quebecois fiddle tunes to collaborating with a traditional Turkish string ensemble, and jump around from the classic sounds of the Andrews Sisters, to a Himalayan sleigh ride, African roots music, Gypsy-jazz, rumba flamenco, ska, and even the grandeur of the symphony."
WHO: Sultans of String – Christmas Caravan – w/ special guests Rebecca Campbell, Lynn Miles, Kellylee Evans, and Kristine St-Pierre
WHEN: Thursday, December 19, 2019 - 8:00pm
WHERE: Shenkman Arts Centre, 245 Centrum Blvd, Ottawa ON K1E 0A1
TICKETS: $20/student, $45/regular, $50/premium,
INFO: http://shenkmanarts.ca/en/ or call 613-580-2700
---
The Sultans of String will be sharing the stage with Ottawa performers:
Rebecca Campbell – Rebecca Campbell is an acclaimed and prolific singer who also serves up percussion, Stella guitar, melodica, and harmonica. Bred in the Maritimes and Ottawa, educated in Montreal, and now based in Toronto, Rebecca has performed with Jane Siberry, Lynn Miles, Porkbelly Futures, Parachute Club, Royal Ottawa, Ian Tamblyn, among countless others. Her gorgeous voice has graced both the big and small screen, and on over 120 recordings.
Kellylee Evans – Six albums deep, stylistic connoisseur and JUNO Award winner, Kellylee Evans, now pushes her muse firmly into the soulful pop territory. She just released a new album, "Come On", about love and life that comes on the heels of two nearly career-ending accidents: a freak lightning strike in her Ottawa kitchen and further effects of a concussion suffered during a fall at her home.
Lynn Miles – With 12 albums to her credit, the winner of multiple Canadian Folk Music awards and a JUNO award, the acclaimed Lynn Miles has had a career that has seen her move from Ottawa to L.A. and back again, with stops in Nashville and Austin, not to mention regular tours through the US, Europe and Canada. Lynn's song "Three Chords and the Truth" was recently chosen as the closing song on the popular BBC TV series "Case Histories".
Kristine St-Pierre – Folk-pop singer-songwriter Kristine St-Pierre, captivates audiences with her velvet voice and wide range of emotions that challenge us. In 2018, Kristine received a CFMA for "Francophone Songwriter of the Year", and the 1st track hit the Top 10 in SiriusXM's FrancoCountry channel. In addition to tours across Canada, Kristine has performed in Kenya, Nigeria, Congo, and most recently in Ukraine, establishing closer links between musical creation and the values of respect, inclusiveness and equality.
Twin Flames – The band Twin Flames creates a sonic landscape that spans Canada and the Arctic. Honouring their ancestors, they sing songs in English, Inuttitut and French. This multi-award-winning husband and wife duo is made up of Chelsey June and Jaaji both of Indigenous Backgrounds. Jaaji is Inuk and Mohawk from Nunavik, and Chelsey June métis (Algonquin Cree) from Ottawa. Twin Flames push the boundaries of "Contemporary Folk", with songs that incorporate both Western and traditional instruments. Despite polar opposite backgrounds Twin Flames found a common musical language.
Recommended Articles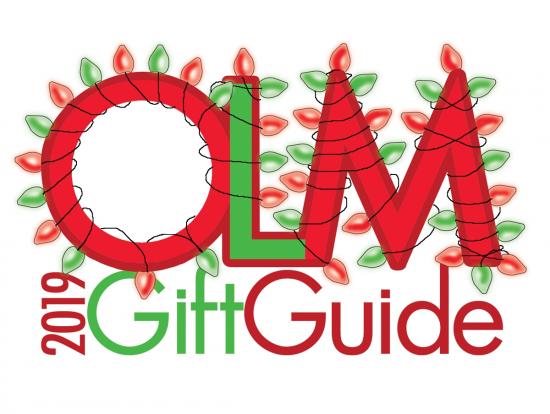 Our annual holiday gift guide is here! Whether you're looking for a nice gift for a loved one or a last minute gift for your boss these affordable — but awesome! — gift ideas are guaranteed to please.
Read full story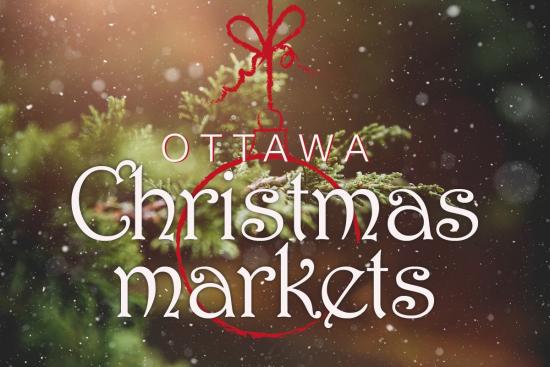 It's that time of year. . . Artisan from all over the region are out selling their creations at local Christmas markets. Check them out, have some fun, and get into the holiday spirit!
Read full story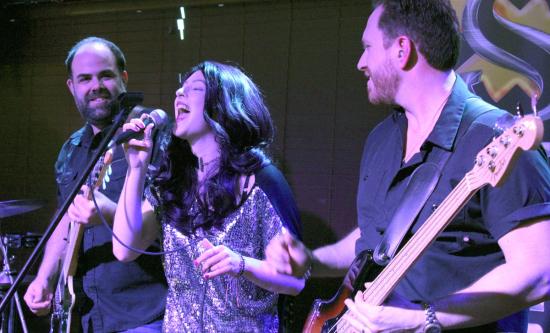 After over 20-years writing about life in Ottawa, we think we have a pretty good idea of the best of what this city has to offer. In this weekly series, we'll share our picks with you — our top hotels, live music venues, local brews, bands and more. Check, share and discuss #OLMBest every week!
Read full story
Comments (0)
*Please take note that upon submitting your comment the team at OLM will need to verify it before it shows up below.