Sundance 2020 kicks off a new year of film
I recently had the chance to attend the Sundance Film Festival and as a result saw many great films. Having been to the Toronto International Film Festival (TIFF) for years I am no stranger to big film festivals, but this was my first time at Sundance and there was a lot to take in. Both festivals have a lot of similarities, commitment to strong storytelling, developing future talent and making it fan friendly all come to mind.
One of the main differences is the weather. While TIFF is held in September, with nice weather still in the air, this festival is held in January . . . in Utah. It gets cold there, not Ottawa cold but I certainly didn't have an option of wearing shorts as is the case with TIFF.
TIFF's theatres are within walking distance, not so much at Sundance where Uber and Lyft became my best friends.
Surrounded by gorgeous mountains, the scenery in Utah is breathtaking. It is very much a skiing community in Park City, where most of the screenings take place. Not surprising when you consider it was a venue for the 2002 Winter Olympics.
In five days, I saw 21 movies. Here are capsule reviews for each of the films. Keep an eye out for full reviews as the films are released!
Falling
Synopsis: A conservative father moves from his rural farm to live with his gay son's family in Los Angeles.
Stars: Viggo Mortensen, Lance Henriksen, Laura Linney
Director: Viggo Mortensen
Grade: B
Viggo Mortensen has been delivering solid roles for years in films like Captain Fantastic, Green Book, Lord of the Rings to name a few. He steps behind the camera in this film to deliver some strong work. He plays a son looking after his ailing father (Henriksen) who seems out of touch with a world that is passing him by. Henriksen delivers some of his best work as he takes 'Grumpy Old Man' to another level. Credit to Mortensen for the strong acting in this film. A touching tale of family dynamics. A very strong film.
---

The Assistant
Synopsis: A searing look at a-day-in-the-life of an assistant to a powerful executive. As Jane (Julia Garner) follows her daily routine, she grows increasingly aware of the insidious abuse that threatens every aspect of her position.
Stars: Julia Garner, Matthew Macfayden
Director: Kitty Green
Grade: B-
In the shadow of the #Metoo movement we meet an executive assistant who is having to do many shameful tasks at the behest of her powerful executive boss. This film takes place over the course of one day. While I find the subject matter compelling, this movie was just ok. It is a great talking point for what is happening but on the heels of Bombshell this film was good but not great.
---

McMillions
Synopsis: A detailed account of the McDonald's Monopoly game scam during the 1990s as told by the participants in the case, including the prizewinners and the FBI agents who caught the security officer who orchestrated the entire scheme.
Director: James Lee Hernandez, Brian Lazarte
Grade: B
This is the story of how the McDonalds' Monopoly game was . . . well . . . rigged. This is a fascinating documentary series showing some sinister forces working in the background. I especially appreciated how this doc was pieced together. It does a fantastic job of building suspense as the story unfolds.
---
Miss Americana
Synopsis: A look at iconic pop artist Taylor Swift during a transformational time in her life as she embraces her role as a singer/songwriter and harnesses the full power of her voice.
Stars: Taylor Swift
Director: Lana Wilson
Grade: B
This is a Netflix documentary focussing on the pop sensation Taylor Swift. It takes us behind the scenes of the pop princesses' life. Fans of Ms. Swift will love this film as it provides the much desired 'peek behind the curtain'. While I find her interesting and applaud her success, it is evident from watching the film and attending the Q&A that she had a lot of creative control over this project. A documentary is strong when you have an independent filmmaker providing information . . . Still a strong film and worth checking out.
---

The Dissident
Synopsis: When Washington Post journalist Jamal Khashoggi disappears in Istanbul, his fiancée and dissidents around the world piece together the clues to a murder and expose a global cover up.
Director: Bryan Fogel
Grade: B+
The story of Jamal Khashoggi and the influences behind his murder. While I was familiar with the story there is so much I learned from this film. I applaud Fogel's resources and resilience to get to the truth.
---

The Night House
Synopsis: A widow begins to uncover her recently deceased husband's disturbing secrets.
Stars: Rebecca Hall, Sarah Goldberg
Director: David Bruckner
Grade: B-
The horror genre is a challenging one. It is hard to be different among all the other ones. Instead of jump scares this movie terrifies you, or attempts to with . . . noise. The film is loud! It tells the tale of a widow trying to move on after her husband's untimely death. Another film that stars really strong, but the ending is somewhat tricky. You'll either love it or not. I did not. Rebecca Hall has another great performance in a mediocre film.
---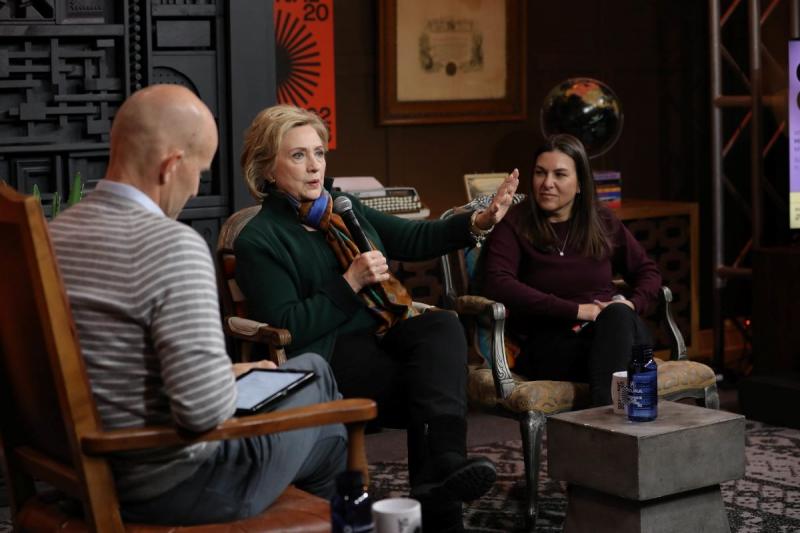 Hillary
Synopsis: A look at the life and work of Hillary Rodham Clinton, interweaving biographical chapters of her life with behind-the-scenes footage from her 2016 U.S. presidential campaign.
Director: Nanette Burnstein
Grade: B
Another documentary on an individual who seemed to have a lot of control over the project. We see many things we already knew but we also learned quite a bit. Regardless of your political feelings this is a very impressive individual and the series did her justice.
---

Never Rarely Sometimes Always
Synopsis: A pair of teenage girls in rural Pennsylvania travel to New York City to seek out medical help after an unintended pregnancy,
Stars: Talia Ryder, Sidney Flanigan
Director: Eliza Hittman
Grade: B+
Last year with the film Unplanned demonstrated how not to tackle unplanned pregnancy. At the other end of the spectrum is this film. Delivered with subtle but strong acting, it isn't preachy but feels realistic from young actresses who are on the cusp of stardom. Two small town young women head to New York City to explore options when one becomes pregnant. The film is rich with story and strong acting. This film delivers.
---

Wander Darkly
Synopsis: New parents Adrienne and Matteo are forced to reckon with trauma amid their troubled relationship. They must revisit the memories of their past and unravel haunting truths in order to face their uncertain future.
Stars: Sienna Miller, Diego Luna
Director: Tara Miele
Grade: B-
Miller and Luna are both good actors. Good actors who deserved better material. This film spends to much time with flashbacks that it never really moves forward. Even Miller's great acting couldn't save this.
---

Uncle Frank
Synopsis: In 1973, when Frank Bledsoe and his 18-year-old niece Beth take a road trip from Manhattan to Creekville, South Carolina for the family patriarch's funeral, they're unexpectedly joined by Frank's lover Walid.
Stars: Paul Bettany, Peter Macdissi, Greer
Director: Alan Ball
Grade: B+
Paul Bettany has never been better. Coupled with the genius writing of Alan Ball (Six Feet Under) and the timeliness of Peter Macdissi, this was one of my favourites of the festival. Uncle Frank (Bettany) has always been the cool uncle but underneath he is dealing with certain demons and secrets. Bettany brings this character to life in an extremely heartwarming film.
---

Kajillionaiire
Synopsis: A woman's life is turned upside down when her criminal parents invite an outsider to join them on a major heist they're planning.
Stars: Evan Rachel Wood, Debra Winger, Richard Jenkins
Director: Miranda July
Grade: B
What a win for Miranda July to get two of Hollywood's best in her film. Debra Winger is a phenomenal actress and Richard Jenkins is so versatile. Together they play the most unimpressive parents we have seen on the big screen in a long time. They are grifters who look for the most unique ways to make money. Evan Rachel Wood plays their daughter. It's an interesting examination of what people do to survive.
---

The Glorias
Synopsis: A feature film based on feminist icon Gloria Steinem's best-selling autobiography, My Life on the Road, telling the story of her itinerant childhood's influence on her life as a writer, activist and organizer for women's rights worldwide.
Stars: Alicia Vikander, Julianne Moore
Director: Julie Taymor
Grade: B+
Sometimes I find myself asking where are the great roles for actresses? Well this movie has two. Alicia Vikander and Julianne Moore superbly bring Gloria Steinem to life in this fantastic film by Julie Taymor. Not only do you get some background on the iconic Steinem but the film is captivating, regardless if you're familiar with her story or not.
---
Promising Young Woman
Synopsis: A young woman, traumatized by a tragic event in her past, seeks out vengeance against men who cross her path.
Stars: Carey Mulligan, Bo Burnham
Director: Emerald Fennell
Grade: A-
My favourite film of Sundance 2020. Carey Mulligan illuminates the screen in this film from the show-runner of Killing Eve. Mulligan plays a young woman who had a bright future ahead of her and due to circumstances her plans were derailed. Now, years later, she has a chance to right these wrongs. This is a revenge film that would make Tarantino blush. Since Mulligan is a British actress I will use a saying I picked up in London, "this film is utterly brilliant".
---

Palm Springs
Synopsis: When carefree Nyles and reluctant maid of honor Sarah have a chance encounter at a Palm Springs wedding, things get complicated as they are unable to escape the venue, themselves, or each other.
Stars: Andy Sandberg, Cristin Milioti
Director: Max Barbakow
Grade: B+
The best date movie in years. Sandberg and Milioti play characters who meet at a wedding and we see their courtship unfold. Unlike other reviews, I don't want to give anything else away. This movie proves two things: That Sandberg is definitely a lead actor and that Milioti can do so much with great material . . . Sorry How I Met Your Mother.
---

Ironbark
Synopsis: Cold War spy Greville Wynne and his Russian source try to put an end to the Cuban Missile Crisis.
Stars: Benedict Cumberbatch, Jessie Buckley, Rachel Brosnahan
Director: Dominic Cooke
Grade: B
Based on a true story this is a fun espionage thriller. It tells the tale of a high-ranking Soviet who was working with the British during the Cuban Missile Crisis. This film doesn't rely on high speed chases or things of that nature but it has no problem creating tension and drama. Cumberbatch is very strong in this film.
---

Zola
Synopsis: A stripper named Zola embarks on a wild road trip to Florida.
Stars: Riley Keough, Taylour Paige
Director: Janicza Bravo
Grade: B+
This movie is based on a Twitter thread. It tells the story of two exotic dancers who head from Detroit to Tampa Florida and the events that transpire over a weekend. Easily the most polarizing film of the festival. Some people loved it, some people walked out of it. There are parts that are very difficult to watch but the acting is very strong in this movie. It won't be for everyone, but I appreciated the strong filmmaking. The part that makes you queasy shouldn't be what you see on screen… but realizing that what you're seeing on screen actually happened.
---

Charm City Kings
Synopsis: Fourteen-year-old Mouse desperately wants to join the Midnight Clique, an infamous group of Baltimore dirt-bike riders who rule the summertime streets.
Stars: Jahi Di'Allo Winston, Meek Mill
Director: Angela Manuel Soto
Grade: B+
Produced by Will Smith and Jada Pinkett this is a powerful film. It tells the story of a young boy who wants to join a gang at the expense of a bright future. Watching this film, you wonder if people can escape their environment or will they succumb to natural temptations? D'Allo and Meek Mill delivers great performance in a film that shouldn't be missed.
---

Sylvie's Love
Synopsis: A woman working at her father's record store in Harlem in the late 1950s meets an aspiring saxophone player.
Stars: Tessa Thompson, Nnamdi Asomugha
Director: Eugene Ashe
Grade: C-
Good news and bad news. Let's start with the good. Tessa Thompson shows that she can lead in a film. She delivers a strong performance and shows her range. The bad: The story just didn't work. Girl meets boy, falls in love with boy. Girl meets another boy. . . The way the movie unfolds didn't work. It felt forced and very cookie cutter. Some good performances around an ok story.
---

Run Sweetheart Run
Synopsis: A woman tries to get home alive after her blind date turns violent.
Stars: Ella Balinska, Pilou Asbaek
Director: Shana Feste
Grade: C-
This movie had promise. It starts off very strong with a woman on a blind date, and the next thing you know she's running for her life. It was mashup of 'Surviving the Game' and 'Blind Date'. I saw this movie with David Permut, who ironically produced both of those films. This movie started off strong and I was very interested to see what would happen but it turned out to be an uneven film that ended with a lot of groans and heads shaking.
---

The Last Thing He Wanted
Synopsis: A veteran D.C. journalist loses the thread of her own narrative when a guilt-propelled errand for her father thrusts her from byline to unwitting subject in the very story she's trying to break. Adapted from Joan Didion's namesake novel.
Stars: Anne Hathaway, Ben Affleck, Willem Dafoe
Director: Dee Rees
Grade: D+
I really like Anne Hathaway and that was a big reason I selected this film. It wasn't enough though. It is supposed to be a political thriller but there is nothing 'thrilling' about this movie. The plot is convoluted. In the first act we meet Hathaway's character who is seeking the truth. What happens next makes no sense. This film is on Netflix, so people can tune out part way through as opposed to going to the box office asking for a refund.
---

Sergio
Synopsis: A sweeping drama set in the chaotic aftermath of the US invasion of Iraq, where the life of top UN diplomat Sergio Vieira de Mello hangs in the balance during the most treacherous mission of his career.
Stars: Wagner Moura, Ana de Armas
Director: Greg Barker
Grade: C-
Sergio Vieira de Mello was an United Nations diplomat of Brazil who worked for the UN for over 30 years. He had a bright future and was a candidate for UN Secretary-General. This movie doesn't seem to deal with that aspect of his life as much as ideals with his love life. Ana de Armas, who will soon be in the new Bond film 'No Time to Die', plays 'Carolina' his love interest.The movie, which comes in just under two hours, feels a lot longer. De Armas delivers another fantastic performance but I don't feel the movie did enough to shed light on the main character.
Photos: Courtesy Sundance Film Festival
Recommended Articles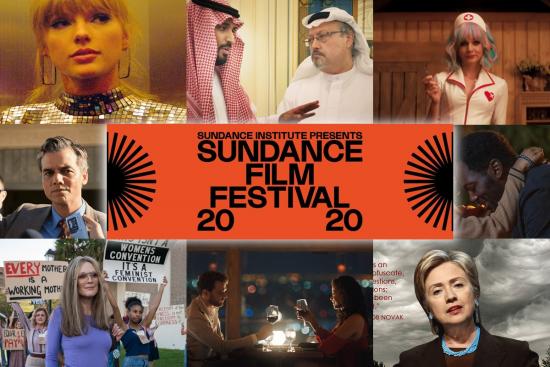 Before he leaves for the Sundance Film Festival in Utah, Keith Whittier gives us a roundup of the movies he is most looking forward to!
Read full story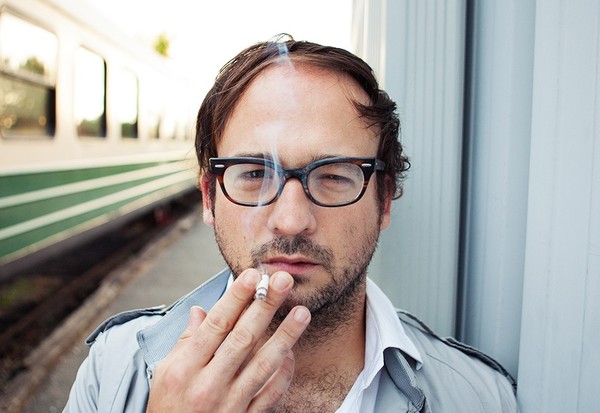 Michael John Dubue is one of those artists dipped so deep in his versatility that if it were a pool you'd usually only get to see the top of his head and maybe a bit of his black specs. Juggling a touring schedule, recording sessions, performing and writing for one band might be like attempting to balance a chainsaw on your nose for many of us but Dubue stacks his commitments taller than the Burj Khalifa!
Read full story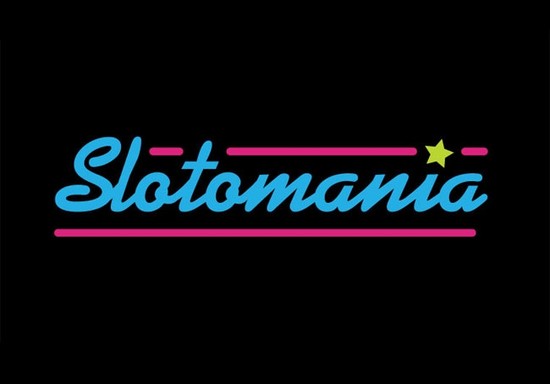 The gambling industry has changed drastically since the development of the Internet and the advancem...
Read full story
Comments (0)
*Please take note that upon submitting your comment the team at OLM will need to verify it before it shows up below.