Food & Wine
Chance to Win Year's Worth of Hawaiian Pizza After Survey Reveals that Most Pizza Lovers are a Fruity Bunch!
Chance to Win Year's Worth of Hawaiian Pizza After Survey Reveals that Most Pizza Lovers are a Fruity Bunch!
Ever fall for that Tinder question, "Do you like pineapple on pizza?"
More than any political issue, the pineapple on pizza debate divides many of us. Canadians. In fact, when it comes up on a first date, you might try to change the topic because it engages such a passionate reaction. So much so, that if you're on the opposite side of the sweet fruit fence, forget about it.
However, it turns out the noble pineapple can bring us together. In fact, the ancient people of the new world would hang pineapples outside their homes as a sign of friendship and hospitality and to perfume the entrances to dwellings.
And according to a recent survey. 38% of Canadians love pineapple on pizza, while 25% say they like it sometimes; 24% of us hate it, and 10% say it can go either way.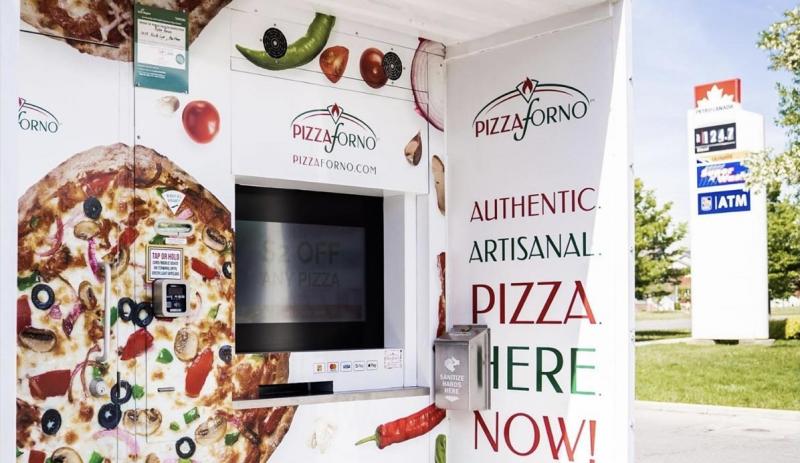 ABOVE: PizzaForno automated pizza kiosks dispense a fully cooked 12-inch pizzeria style pizza in just 3 1/2 minutes.
In celebration of all pineapple on pizza fans, and with Pineapple Day coming up, PizzaForno, with two locations in Ottawa adjacent to The Senate restaurants on Bank Street and ByWard Market, is offering a chance to win Hawaiian Pizza for a year, plus they will be 25% off throughout Canada Day weekend.
At PizzaForno, Canada'a only automated pizza machine that serves up delicious pizzeria style pizza, there are six other delicious 12-inch pizza options that are ready in just three minutes, and available 24/7.
The hand-stretched pizzas are pre-made using the finest natural ingredients. When a customer orders a pizza at a PizzaForno kiosk, a robotic arm moves it into an oven to bake it, then packages it before dispensing it. We love the classic options like pepperoni, four cheese blend, and meat lover. The kiosks also serve up great vegetarian options like Honey and Goat cheese, which are tasty too.
However, many don't know Hawaiian pizza and a Canadian invention, which is why PizzaForno founder Les Tomlin is urging the Prime Minister to make his version the official pizza of Canada. Tomlin also says that PizzaForno's version is made the "right way" with Pomodoro sauce, ham, mozzarella, caramelized onion, pineapple, and BBQ sauce . . . and tasty Canadian bacon.
To enter for a chance to win Hawaiian pizza for a year, tell PizzaForno what you think of Hawaiian pizza before June 30, 2022 by visiting @thepizzaforno. Tomlin himself will select the winner.
---
Check out a PizzaForno machine in action!
Recommended Articles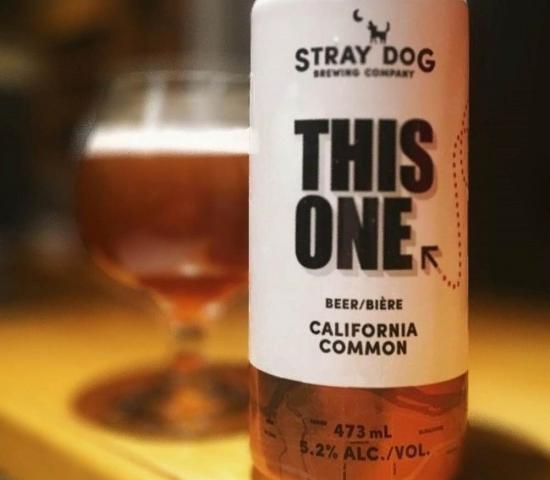 Stop in at the Stray Dog taproom, and enjoy "This One", or any of their amazing beers on tap and grab some cans to enjoy at home.
Read full story
The very private patio is undoubtedly one of the best in the National Capital Region.
Read full story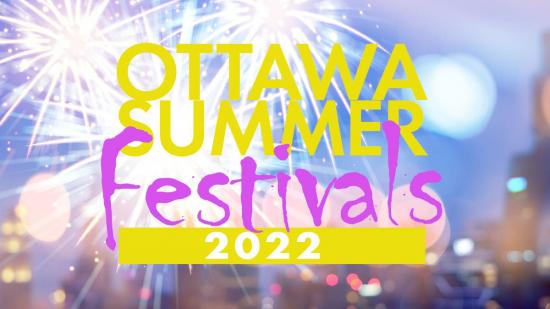 This summer alone, the city is expected to host dozens of festivals ranging from food to art and much more.
Read full story
Comments (0)
*Please take note that upon submitting your comment the team at OLM will need to verify it before it shows up below.