Arts & Events
Swan Lake: Ballet Jörgen Puts New Spin on Timeless Classic
Swan Lake: Ballet Jörgen Puts New Spin on Timeless Classic
Images supplied by Ballet Jörgen.
Inspiration, excitement, pleasure, happiness, and fatigue are all words ballet dancer Saniya Abilmajineva uses to describe what moves through her mind and body as her feet flow like windblown silk across the stage. Adrenalin still coursing inside but exhausted, she admits to feeling devastation in her soul when the show ends and, back in her dressing room, she looks up and realizes the music is gone.
"I've loved classical music since childhood," Abilmajineva tells Ottawa Life as she prepares to take the stage in one of the great works of ballet, Swan Lake. "My mother was a professional piano player and I grew up hearing her play music from many different operas and ballets. I am very lucky that I can dance to these masterpieces of classical music."
This production –put on by the prestigious Ballet Jörgen company– dances into the Centrepointe Theatre on October 28. For show choreographer, director and company founder Bengt Jörgen, this production of Swan Lake just continues a dream he had over 25 years ago, one of a young man transfixed by the power of movement wanting to bring quality productions to a wider Canadian audience. Since then it's like he's never woken up and he explains that it was going through the motions of being a dancer first that has allowed him to bring a unique take on this timeless Tchaikovsky masterpiece.
"What drew me into choreography was the sense of restlessness in being a dancer," says the Stockholm, Sweden-born Jörgen who's now brought acclaimed productions of The Nutcracker, Romeo and Juliet, and Cinderella to stages across the country. He prides himself on performing in cities that normally would not showcase such shows. Places like Medicine Hat, Chilliwack, Swift Current and Summerside join the usual Toronto, Ottawa, and Halifax stops on the company's coming tour.
"I loved dancing and I still love dancing, but I was restless and there was something really unique about going into an empty space and creating a work that lives and breathes from nothing. There's something really magical when it comes to blankness – you can create all this life, wipe the slate clean and then bring it back again. I always get immense satisfaction from building and completing something when it's done right."

Despite putting his own spin on the work as well as injecting the personalities of the company dancers, Jörgen realizes there are elements that shouldn't be trifled with.
"Swan Lake is a work that lives in the collective memory of a lot of people. Even people who have never seen Swan Lake have a sense of the form of the work and what it is. Some parts of Swan Lake are virtually unchanged since it was recrafted and revived in 1895. And I'm not changing those parts because those are parts that people identify with this work."
Composed by Tchaikovsky in 1875-76, Swan Lake draws from the tradition of  as it tells the story of Odette, the beautiful princess transformed into a swan by the curse of a sorcerer. Few records exist of the first production of the work and the work's origins are steeped in wonder and speculation. However, at least since the turn of the 19th century, most do not question the famed Russian composer's influences on the subject matter, how the melody is tied to the movement, something not unnoticed by the Jörgen company dancers.
"The motion is very closely related to the music," explains Abilmajineva. "I feel sadness in second act. Delight in third act. Despair, struggle and the victory at the end. The choreography of this ballet further emphasizes the accents in the music."
Ottawa Life had a chance to talk more with Abilmajineva and Jörgen to explore more of what went into the production as well as the feelings and emotions dancing induces in both the ballerina and choreographer.
Ottawa Life:What do you believe drew you into the world of ballet?
Bengt Jörgen: What drew me into ballet was an excitement about movement and the clarity that ballet dancers can bring to movement. As a young person, I was mesmerized by the extraordinary power of that movement and the range of qualities that can be expressed through the body.
Saniya Abilmajineva: Until I was ten years old I had never seen a ballet performance and I had no idea what they were about. My grandmother loved ballet so much. She didn't have the chance to become a dancer, but she was a theatre actress. So my dear grandmother advised my mother to send me to ballet school. I passed the competition for training at the National Uzbek ballet school in 1996. That is the story how I started my dance career when I was 10 years old.
To be honest it wasn't my choice, but, at the same time, I wasn't complaining either.
Both of you trained outside of Canada. Can you tell me what you feel are some of the most important lessons you learned during these first steps in school?
Saniya Abilmajineva: I trained at the Choreography College in Moscow for 3 years after I graduated from the National Uzbek Ballet School. I received a lot of training and exposure during my years there. The college sent me to many international ballet competitions and I had an amazing experience on those stages.
Bengt Jörgen: (At the Royal Swedish Ballet School) I learned respect for tradition. I learned that I was part of a field of dance that has long roots before me and a long future after me. That I was a part of something beyond myself. I also learned discipline – I had some very tough teachers. And it's always after the fact that you realize it was the toughest teachers who actually taught you the most, even though at times you hated them because they were so tough. The work ethic and discipline was so important, and I was able to draw upon these skills as an independent artist when I did not necessarily have a support structure in place.
You bring a unique slant to your productions as a way of keeping them fresh. What is your process as it relates to this?
Bengt Jörgen: You need to make sure that when somebody watches the work, it means something to them. Ballet is a language. If you can't communicate to the people you're speaking to, there's a problem. And if they have to spend the whole show trying to learn your language, it doesn't really work because ballet exists right here and now. So first of all, I think you have to assess if the work is actually communicating something to your audiences if it actually means anything.
Bengt, you have said that you believe ballet is a powerful language to engage contemporary audiences with. Can you elaborate on that?
Bengt Jörgen: I think that when it's done right, ballet is one of the most effective mediums to reach younger people. It's physical, it's immediate, it's dramatic, it can be evocative and spellbinding, and it works on an imaginative level because we don't use words. It is a tricky balance – if you don't bring all the pieces together it can get boring. But that's the risk you take. The art form is our bodies, and for two hours these dancers become their characters and the story comes to life in front of your eyes… it's an amazing thing.
What do you feel are some of the elements needed to keep the art form relevant or to attract new audiences to the pieces?
Bengt Jörgen: Well, I think you need to do quality work - that goes without saying. You need to create great work that people can understand. It needs to have an emotional impact. Sometimes we get so involved with the technique and the tricks of the art form, and then all of a sudden the work feels rather empty. So I think we have to remember that ballet is a language, and we need to use the strength of all of that range and control of movement to tell a story in a way that no other art form can.
How would you describe the current production's approach to Swan Lake?
Saniya Abilmajineva: I really like our production. It's not very long, but we've preserved much of the original choreography by Marius Petipa in the lead roles such as Odette, Odile and Siegfried. Bengt created his own choreography for the character dances in third act and for several minor roles. I also like our costumes and lights program in this ballet. An amazing fact about our ballet is that our director is still performing on stage with us in a general character role. He's still really enjoying dancing with the company which is great to see.
Bengt Jörgen: What we bring is a context that pulls the work together more dramatically than usual. We bring a dramatic cohesiveness to this great story, and our dancers bring a lot of vitality to the work because they love what they do. We want to make sure the dancing reflects that. We want the choreography to capture not only the technical texture of the dancers but their personalities as well. And we want people to feel touched by the work at the end of the production.

What goes into the training / rehearsals for this piece?
Saniya Abilmajineva: Every working day we are in ballet class for an hour and a half. Afterward, we have rehearsals for 6 hours with one hour for lunch. I keep up with my stretching every day. Years of dance experience have really taught me how to stay in shape for the work. I try to listen carefully and remember the corrections from my teachers. We also work on the roles from an acting perspective. The more often we perform the better we become!
Bengt Jörgen: The training really begins when the dancers start ballet school. This is a difficult classical work and a lot of the training depends on the teachers that our dancers have had in the past. Most companies are now composed of dancers from many different schools so you have to find a way to bring that together as well as all the different levels of training. Over the last couple of decades, we have been driving ballet in a much more contemporary direction where form and details aren't as important. This can sometimes make it harder for dancers to get back in the routine of classical dance. Programming Swan Lake back to back with last year's Sleeping Beauty allows us to stay more rigorous with our dancers. It's a brutally difficult work to do and the dancers need a lot of work, a lot of support and a lot of coaching. But through that work comes a simplicity and a beauty that can't be faked.
Darren Aronofsky's film Black Swan provided a pretty harsh portrayal of those trying to climb up the ladder in the world of ballet. Do you feel it was accurate?
Saniya Abilmajineva: To be honest, I don't think Black Swan sets a good example of how to climb up the ranks of the ballet world. In the ballet world, it is never possible to attain true success by deceiving other people and especially yourself.  Only those who work hard every day and work honestly without cheating become professionals in their field. My path as a ballet dancer was difficult and not always successful. There were sometimes failures, both physically and mentally, but I was very lucky with my teachers. During my years of training in Tashkent and Moscow, I had wonderful professional teachers who taught, loved and supported me.
If you were able to have a conversation with Tchaikovsky what might be some of the things you'd want to discuss?
Bengt Jörgen: I would discuss the fact that he has created two ballets within one, and I would like him to try to bring them together! Because that's the biggest challenge as a choreographer when you restage this work – how do you bring together two sections that have very little in common? The 1895 revival was actually choreographed by two different choreographers – the showman Petipa and his assistant Ivanov, who did all the beautiful white swan scenes. So I would ask Tchaikovsky to find a way of musically linking these two parts.
Is there a specific moment in the ballet Swan Lake that sticks out for you as being one you particular enjoy and why that moment?
Saniya Abilmajineva: There are two moments in Swan Lake that I particularly enjoy dancing. One of them is the finale of the second act. I think that the music in this scene really contributes to building up Odette's strength of character. The second moment is when the Prince pledges his love to Odile and she runs away laughing at him. I like this moment because it's very dramatically strong and memorable.
Ballet Jörgen's Swan Lake
Presented by: Canada's Ballet Jörgen
Centrepointe Theatre
Friday, October 28, 2016 at 7:30 p.m.
Recommended Articles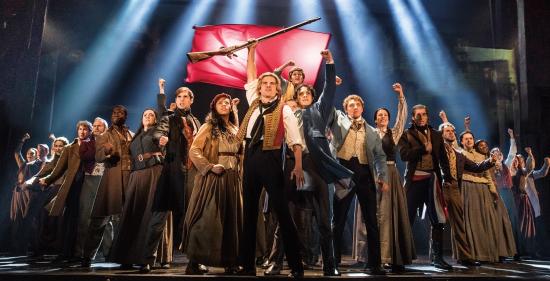 Ottawa fans of the popular musical phenomenon Les Misérables no longer have to wait "One Day More" to return to the streets of 19th century Paris.
Read full story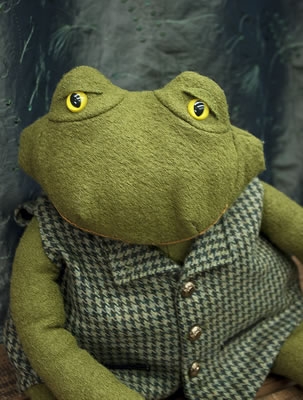 Take a classic English children's tale, add some whimsical puppetry and spice it up with gentle hu...
Read full story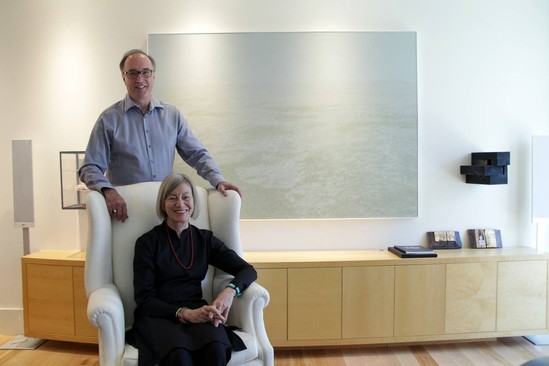 Glen Bloom and wife Deborah Duffy with Leslie Reid's 'Cape Pine: The Barrens,' 2012, Oil on canvas...
Read full story
Comments (0)
*Please take note that upon submitting your comment the team at OLM will need to verify it before it shows up below.