Tackling Our Climate's Future
The OLM Arctic Series continues, focusing on the pressing environmental consequences of our warming climate on Canada's North, by taking a look at ArcticNet, one of the key players studying what is going on and evaluating the situation.
Established in 2003, ArcticNet is part of the Networks of Centres of Excellence of Canada (NCE), which cultivates multidisciplinary partnerships between academia, the public sector, private sector and not-for-profit organizations.
As part of ArcticNet, experts in natural, social and health sciences collaborate with partners from northern communities, Inuit organi-zations, and various agencies to better understand the numerous challenges and opportunities brought by climate change and modernization in the Canadian Arctic. Like the rest of the NCEs, ArcticNet works to engage Canadians and promote a prosperous and competitive nation in the global economy – but also keeps their voice largely heard in the discussion of maintaining the prosperity and health of our globe as a whole.
ArcticNet is comprised of over 140 researchers from 30 Canadian universities, 20 federal and  provincial agencies and departments, who work alongside research teams in Denmark, Finland, France, Greenland, Japan, Norway, Poland, Russia, Spain, Sweden, the United Kingdom and the USA to get to the bottom of the Canadian Arctic's threatened state.
Global temperatures are increasing at a quickening rate, which poses challenges for everybody – specifically the northern land that is home to Inuit communities and industries that are consequently in jeopardy. Sea-ice is already melting away, hindering traditional hunting practices by Inuit, threatening the natural habitat of Arctic wildlife and exposing Canada's coastal communities to seaway traffic and intercontinental shipping.
The researchers and community members behind ArcticNet have a difficult task on their hands. The effects of Arctic climate change are something that must be addressed immediately and thoroughly (and it can't exactly be done from an office in central Canada). In order to disseminate knowledge about the urgency of the situation, formulate immediate and long-term strategies to help Inuit communities and the rest of the country understand both the barriers and opportunities we face in regards to global warming – ArcticNet contributors have to place themselves in the heart of the problem.
So, they have. ArcticNet is currently conducting Integrated Regional Impact Studies on marine and terrestrial coastal ecosystems in the Eastern Canadian Arctic, Canadian High Arctic and in Hudson Bay. In addition to hands-on work within northern communities and on remote Arctic islands, groups of ArcticNet researchers are compiling multi-sectoral information from aboard the Canadian research icebreaker CCGS Amundsen. This vessel, which takes unprecedented expeditions across Canadian Arctic waters, gives ArcticNet investigators extensive first-hand access to the whole of the Canadian coastal Arctic – as well as access to grasping leading edge information and evidence.
It doesn't stop there though – there's also plenty of engagement and broadcasting to be done on the home front. In April 2012, ArcticNet will be part of an international group of research organizations hosting the 2012 International Polar Year From Knowledge to Action conference in Montreal. Under the leadership of the Canadian IPY Program office, the From Knowledge to Action conference will assemble over 2000 Arctic and Antarctic researchers, academics, policy makers and other key parties to discuss the environmental, economic and social issues facing the Polar Regions.
"The conference will bring together internationally renowned scientists with key policy makers and stakeholders, including northern residents," says Peter Harrison, chair of the IPY 2012 conference. "Participants will examine important issues identified by Polar researchers and will develop collaborative strategies for addressing them."
The knowledge, evidence presented and the discourse that will follow is aimed at contributing further to national and global decision making, as well as to the education of the next generation of international specialists who will be managing Canadian Arctic issues in the years to come.
"Taking our knowledge to the next level and charting the new polar policy course, the IPY 2012 conference will help shape stewardship, sustainable development and environmental protection goals for these regions."
Recommended Articles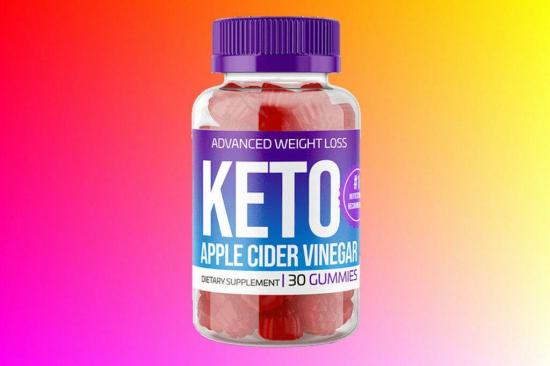 Apple Cider Vinegar Keto gummies are a wonderful way to get on a path to happiness and health.
Read full story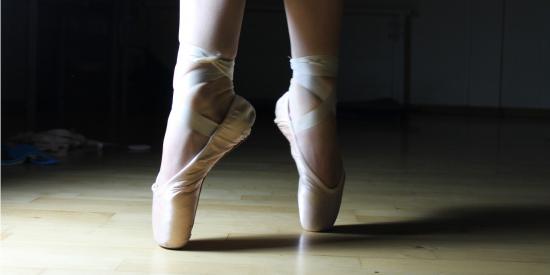 If you were asked to sit down and compose an essay about foreshadowing in Agatha Christie's And Then There Were None, could you? For some, this may seem completely impossible.
Read full story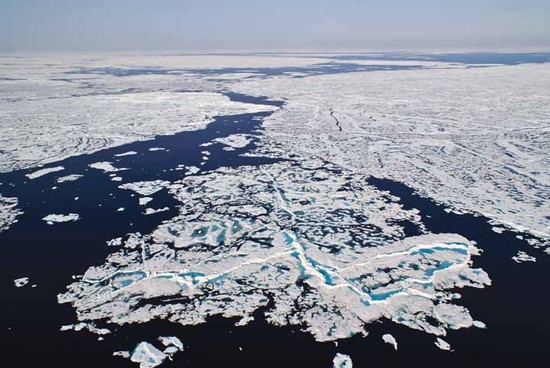 According to satellite observations, sea ice coverage in the Arctic reached a new record seasonal lo...
Read full story
Comments (0)
*Please take note that upon submitting your comment the team at OLM will need to verify it before it shows up below.