Arts & Events
The 2014 Governor General's Performing Arts Awards Recognizes Canada's Finest
The 2014 Governor General's Performing Arts Awards Recognizes Canada's Finest
On Saturday, May 10, the National Arts Centre hosted the 2014 Governor General's Performing Arts Awards.
Canada's most accomplish performing artists as well as Governor General David Johnston where in attendance for the black tie event
The Governor General Awards were created in 1992 by then Governor General the late Ramon John Hnatyshyn and his wife Gerda. The ultimate recognition by Canadians to Canadian performing artists, the Governor General's Performing Arts Award recognizes Canadians who have inspired and enriched Canadian culture.
The recipients for the 2014 Lifetime Artistic Achievement Awards are:
Anik Bissonnette - Dancer, teacher and artistic director
Internationally acclaimed ballerina, Bissonnette has worked with world leading choreographers and has danced in classical roles with prestigious international companies.  Bissonnette is being recognized for her dedication as a teacher and mentor.
Blue Rodeo - Rock band
Blue Rodeo has long been established as one of Canada's leading contemporary rock bands. Their longevity as a band has seen their album sales surpass four million. Continually reinventing themselves, Blue Rodeo released their last album Our Nature in 2013.
Brent Carver - Actor and singer
Brent Carver's career spans over 40 years. One of Canada's most versatile Actors, Carver is known for his sensitivity, emotional honesty, and charisma. He has performed in Shakespeare classics and blockbuster musicals across Canada, the United States, and the UK.
Tom Jackson - Actor, singer-songwriter, producer and humanitarian
First Nation artist Jackson not only used his talents to build an outstanding TV and Film career, he also focuses his talents to bring about social change and to help those in need. Each year he hosts the Singing for Supper Christmas benefit concert, which have raised hundreds of millions of dollars for food banks across the country.
Louise Lecavalier - Dancer and choreographer
Lecavalier is one of Canada's most and respected and admired contemporary dancers. Nicknamed the 'Blond Tornado', for her speed, energy, and stage presents, her remarkable talents have found her in high demand for dance lessons across Canada, Europe, and the United States.
Janine Sutto - Actress and teacher
In her 70-year career Sutto has played hundreds of roles on television, radio, and on stage.  On of Canada's most celebrated and respected actress,  Sutto is also a dedicated humanitarian, working as a spokesperson for the Montreal Association for the Intellectually Handicapped and as an honorary spokesperson for Baluchon Alzheimer.
The recipients for the 2014 Ramon John Hnatyshyn Award for Voluntarism in the Performing Arts are:
Jean Giguère - Volunteer
Giguère is recognized for her passion and commitment to the arts. Her board of governance expertise has helped to create provincial and nation partnerships that support the arts. A committed volunteer for over 30 years, Giguère has worked with the Royal Winnipeg Ballet (RWB) and the Royal Manitoba Theatre Centre (MTC).
Albert Schultz - Actor, director and artistic director
Schultz is the founder and artistic director of Soulpepper, North America's only year-round repertory company. He is also the director of the Young Centre for the Performing Arts which provides a home for performing artists and arts organizations across the city.
For tickets and for more information visit: http://bit.ly/Rx57r9
Recommended Articles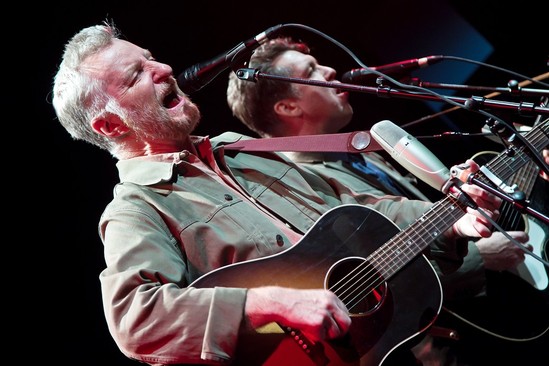 All photos by Andre Gagne. It's 1825 and an inventor named John Steven's is placing down the pla...
Read full story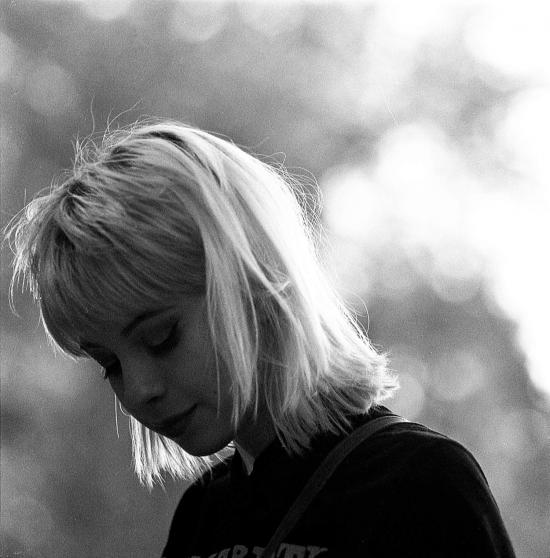 While Trails' Allie O'Manique never consciously decided to pursue music professionally, you wouldn't know it by listening to her music. The Ottawa native's lo-fi sound embraces the haziness of the fidelity to create dreamy and rustic recordings that feel deeply intimate.
Read full story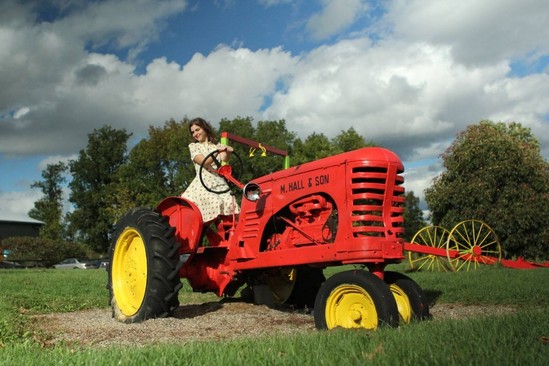 Eva Bee's Jamboree (www.evabee.com), an inventive new local cooking show that combines music and ...
Read full story
Comments (0)
*Please take note that upon submitting your comment the team at OLM will need to verify it before it shows up below.