The Aboriginal Canada Portal
Treasury Board President Reg Alcock walks into the conference room and a hush descends upon the audience of First Nations leaders and federal government representatives. The Aboriginal Canada Portal – a joint project between six national Aboriginal organizations and several federal departments to link Aboriginals and government to each other using a one-stop Web portal is holding its third national conference. Alcock begins his address — pure government-speak, and the audience knows it. Anticipation is replaced by boredom. Peering over his departmental speech about Aboriginal connectivity, Alcock knows he's losing the audience. Looking up, he pauses, throws his speech on the podium and addresses the delegates. "Look, I'm not here to tell you your business or what you already know."
The crowd is surprised, ears once again cocked to one of the most important cabinet ministers in the new Martin government. The gears shift.
The government is ready to talk business
"Aboriginal communities have not yet shared in the nation's good fortunes, because of the lack of access to high-speed Internet and broadband," Alcock says. "The government has done an okay job of building backbone machines and networks. Now it needs to deal with increased demand for information and work on building the front end."
For those in the room, this off-the-cuff speech was a welcome departure from Bob Nault's "I'll-tell-you-your-opinion" approach to Aboriginal issues. Chief Joseph Norton of Kahnawake appreciated Alcock's frankness. "Ifs a respectful approach, and that will go a long way" he said.
Earlier in the conference, things had been looking bad for the feds. Assembly of First Nations Grand Chief Phil Fontaine chastised the neophyte government for its tight purse strings after the federal budget – released earlier that week – failed to provide new money for Aboriginal communities. Fontaine addressed the conference audience before Alcock with a warning. The budget, he said, was going to make it challenging for First Nations to accomplish their goals.
Fontaine felt the Portal – launched in 2001 to connect Aboriginal peoples in Canada with information on health, housing, development, education, training and networks – just might cement Canada's fragmented Aboriginal communities and help build bridges internationally, provided the government worked with (and not on behalf of) First Nations.
For Aboriginal groups, connectivity provides potential linkages between communities and businesses. For government, the Portal is an opportunity to reduce duplication between departments, while reducing costs.Three years after the Portal's launch, the Aboriginal Canada Portal Working Group is developing a National Indigenous Connectivity Blueprint that it hopes will link Aboriginal communities and businesses to each other, government services and the international community. "We plan to communicate the proceedings of the forum through the Website and share this information with different policymakers, national Aboriginal organizations and regional groups," said Ian MacArthur, project facilitator for the Aboriginal Canada Portal.
Working together is the best way to maximize efficiency, says MacArthur. "It can't be a top-down exercise. We're very careful of that:' The Portal has had over one million visits since being launched.
In March 2004, the working group launched the Aboriginal Trade Show, an Internet link that enables Aboriginal businesses to market their products abroad. While the Aboriginal business community has taken advantage of this site, teachers are requesting demonstrations on the Portal as an educational tool. Still others are discussing the Portal's e-health, e-government, and e-education potential.
In December 2003, the working group took part in the Global Forum on Indigenous People and the Information Society in Geneva, where connectivity among poor communities was noted as a key problem, particularly for Aboriginal Peoples. Part of the larger World Summit on the Information Society, the Summit for Indigenous Peoples recognized Canada as a leader in Aboriginal connectivity.
The working group hopes to build on this momentum at the 2005 Summit in Tunisia, discussing strategies for building awareness of Internet technology, facilitating access to the Internet in Aboriginal communities through infrastructure projects, creating sustainable networks, and developing the necessary skills among communities to use Internet technology.
"After three national forums, we're trying to reduce the digital divide," says MacArthur.
While Forum participants would like to develop services and promotional tools, just getting the pipes to the communities is a challenge. Two-thirds of Aboriginals have access to the Internet at band offices, home-based access but access in remote communities is still a challenge for governments and stakeholders.
The Government of Canada has promoted connectivity through a $5-million Industry Canada project to help connect all communities by the end of 2005. But the money covers one-third of expenses.
Other programs include the Community Access Program, Computers For Schools and First Nations SchoolNet.
"The Portal is really a gateway for the exchange of ideas," MacArthur says. "Its potential to chart a new strategy for the future is what's important right now.
By: Michelle French
Recommended Articles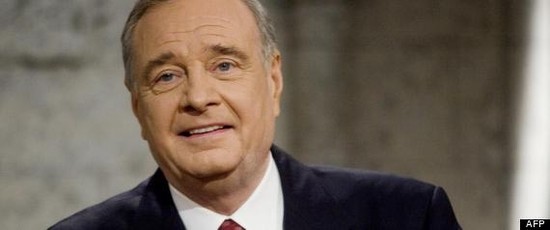 Within minutes of ascending to the Liberal Party leadership on November 17, and in front of thousand...
Read full story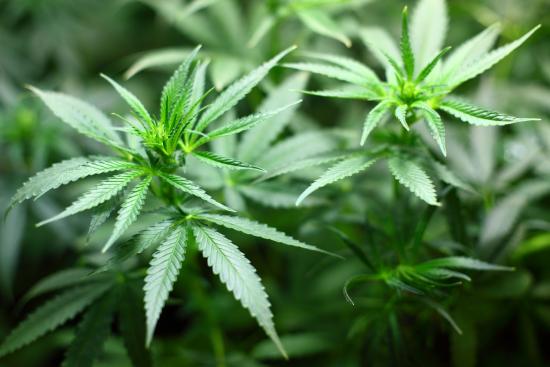 We trace the legalization of marijuana all the way from its first reading to its royal assent and legalization.
Read full story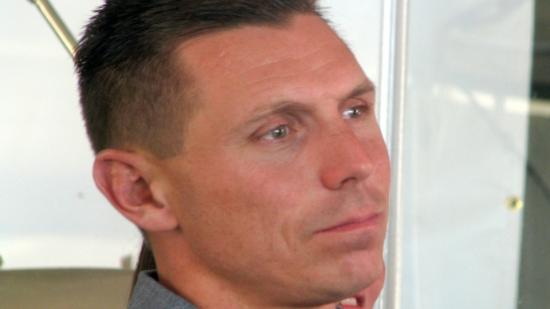 Patrick Brown has resigned as Ontario Progressive Conservative Leader in response to two allegations of sexual misconduct. The decision to step down has come just in time for the 2018 federal election on June 9th of this year. In response to these allegations, Brown has released a statement declaring their falsehood.
Read full story
Comments (0)
*Please take note that upon submitting your comment the team at OLM will need to verify it before it shows up below.