Arts & Events
The Adventures of Cliff Caporale, Ottawa's Con-Man Extraordinaire!
The Adventures of Cliff Caporale, Ottawa's Con-Man Extraordinaire!
All photos by Andre Gagne
The son of European immigrants, Cliff Caporale was just your average kid living in the suburbs of Montreal when he was struck by an electro-charged decade called the 1980's. Suddenly, he began to notice changes. He became obsessed with cartoons and comics! As one of the only kids in the neighbourhood, he recalls, Saturday morning cartoons and superheros was a way to unite with other children growing up. Not being able to afford all the toys a kid of the '80's would want, he turned to his imagination. He'd find a way. Soon he was making transforming robots out of common pieces of paper and reusing his old toys to make new action figures characters from his favorite television show, The X-Files. The pop-culture world had opened up for him and he dived in.
That kid had some pretty big dreams and he carried them with him along the way. There's some grey in his hair these days but some things haven't changed. He still admits to reading comics before bedtime.
Caporale wasn't satisfied, though, geeking out within the confines of his own home. He knew there were others like him out there. Some called them nerds but, to Cliff, they were kindred and their culture was only getting bigger. If only he could bring them all together.
Insert one light-bulb dinging sound effect here.
With a little help from a super team of friends in Montreal, The Ottawa Comiccon was born in 2012. Five years later, the event just keeps expanding.
"There's no question that Comicon is growing," said Ottawa Mayor Jim Watson at the convention's May 13 press conference in City Hall. "When I go I'm amazed at the enthusiasm and the excitement that fans really get in seeing there real life idols and heroes, how they dress the part, how they act the part."
Conventions like these have exploded with a Death Star like immensity in recent years. This year 40,000, more than doubled from the first year, are expected to attend the three-day event and they bring with them multiple fan bases that seemingly include every conceivable colourful creation your mind could fathom. When the EY Centre doors opened Friday night in walked the Steampunks, elves, ponies, heroes and villains. Marvel Avengers, DC caped crusaders, zombies, dragons and princesses from a galaxy far, far away, they were all there.  In their hands they clutched wands, sonic screwdrivers, axes, and swords of light. It looked like all of them were smiling.
"Conventions like this one reach all kinds of people and so many generations that you normally wouldn't reach," actor Billy Dee Williams of Star Wars fame and Comiccon guest told Ottawa Life.
For Caporale, Programming Director of the convention, this has to be the world's biggest toy box. Not to shabby for a guy who used to make his own Transforms out of paper. Over the weekend the cavalcade of costumed creativity will scoop up vintage toys, show off imaginative outfits that cost some of them hundreds to make, roll dice, tell stories, share mutual loves, avoid Daleks, listen to a 50 piece orchestra and sit in for Q&A panels with time travelers, Hulks, Changelings, space pilots, vampire slayers and Hobbits.
But what were the origins of this marvel of pop culture? How does it get put together each year? And why do they keep coming?
Join us,  as we follow Cliff Caporale, Ottawa's Con-Man Extraordinaire –also known as Programming Director– on his now five year mission to bring the geek culture multi-verse to the masses.
Allons-y! 

Ottawa Life: So, obviously you're a fan of comics and a slew of things related to geek culture. What were some of the things in your youth you deviated to that would later shape your interest in the Con/Geek culture scene that's exploded in recent years?
Caporale: As a child of the 80's, I was very much into cartoons and toys, so I watched quite a bit of the superhero shows like Spider-Man and his Amazing Friends, Superfriends, and more, like Transformers. I had picked up comics from friends here and there, but it really wasn't until the first Transformers comic from Marvel that I became a fan. That led to me picking up several X-Men titles, like Uncanny X-Men, X-Factor, New Mutants, and eventually Excalibur. The outsider themes in the X-Men books really spoke to me, being one of very few immigrants' kids in the suburbs of Montreal.  Wanting to know more about the X-people's adventures, a neighbour of mine took me to my first comic book convention to find some missing issues. I was hooked.
You had a lot to geek out to as an '80's kid. What's been one of your biggest geek out moments as an adult?
This past April, I found out Prince was heading to Montreal. I've been a fan of his since I was a tweener, with my first album ever being Purple Rain (on cassette!). I never had the chance to see him play live; as a kid it was unattainable to see a concert, and as an adult I would always miss the opportunity to buy tickets. When tickets were released for his most recent concert, I jumped at the chance. It was just him on piano, signing and charming the crowd. It was exquisite. I teared up several times, sometimes because of the power of the music, other times because I would realize where I was. It was an experience I will never forget. With his passing a few weeks after that, it showed me that you can't pass-up certain experiences.

When I was a kid I can recall being teased for wearing a Ninja Turtles shirt or playing fantasy games. Now, it's almost like its uncool not to be geeky over something. Why do you feel this culture has blown up so much in recent years and permeated so much so that city's like Ottawa can have multiple events like Comiccon each year?
I think there are several factors that led to this. First, you have two generations that grew up watching shows with characters such as Batman, Spider-Man, Teenage Mutant Ninja Turtles, Power Rangers, Pokémon, and more. Add to that the rise of video games, the box office and critical successes of several comics franchises. These are products that aren't only cool looking, but also bring universal themes and morals that a slew of people identify with. Now, contrary to sports, where fans can gather weekly to watch their favourite team, geeks didn't have a place where they can gather in the thousands. We only had our living rooms to watch our show or a nice chair to read our books. For us, conventions are where we go to have that group experience.
What was the genesis –or origin, if you will– of the first Ottawa Con?
Back in 2011, the original organizers of Montreal Comiccon, Alex La Prova and Oscar Yazedjian, saw that Ottawa did not have a similar event. They did their research, added new partners, and noticed that there was indeed a thriving geek community. They took a chance and booked the EY Centre for May 2012, to see what would happen. After the initial bookings with exhibitors and guests, we were hoping for, at best, 8,000 fans. Over two days, we had 22,000 fans come to the first Ottawa Comiccon.

What goes into planning one of these each year? Do you pretty well start the day after the other ends?
There's a lot of planning that goes into each year's event. We're a very small core team that work on Ottawa, Montreal and Quebec City all year round, and we tend to wear different hats, depending on what needs to be done. Planning will sometimes start as early as 18 months before, to be sure we've secured key assets, and started discussing certain technical contracts. The important thing is to remain fluid, with certain guidelines, as what we started planning isn't always the end product.
Each year the guest list seems to expand with more and more faces. What goes into bringing them to the city and how are they chosen?
The first step, is gauging interest. Which guests are folks in Ottawa interested in? What are they reading? What are they watching? We gather information from different resources, like social media, local comic book store and comments fans share. From there, we see who from that list is attainable (not everyone does conventions) and who is available. We try to create themes for a given year, but based on guest availability, things are always changing.

What has been your experience having to deal with a bunch of celebs from many different walks of life over the years? It seems, at least in front of the scenes, everything has been pretty laid back and welcoming.
Yes, I have to say that it's been nothing but positive experiences with our guests. We are very happy that we get to create an opportunity for fans to meet people they look up to. They get to interact and see that they are human, too.
The Con has the staggering task of trying to cater to many different fan bases with new ones cropping up all the time. How do you find ways to meet the need to have as much fan bases represented as possible?
What we aim is to be as diverse as possible with our offerings. We're big on themes, like Doctor Who this year, but we try not to have it dominate the guest list. One of our goals is to introduce new elements, but also keep some familiar ones. We basically keep our ear to the ground and hope that we've got the recipe right, and try to improve on it the following year.

Was there a moment either when booking somebody or, as you often do, on stage with a guest where you have had your geek out moment of "I can't believe…"?
Oh, big time! Last year, I couldn't believe I was on stage with Billie Piper from Doctor Who. She is such a lovely person. Most of the time, I get the feeling after, though. Like having a short backstage conversation with Gillian Anderson or Levar Burton, and then only it sinking in several days after the con.
Some Cons have started bringing in sports icons and wrestlers to the event. Any future plans to expand that way?
We're not opposed to it. Though we did try to bring in wrestlers at Pop Expo (our Fall event) with a middling response. As the con grows, we hope that the building will be able to as well, and we'll be able to test the waters with new elements.
What are you excited for in relation to this year's Con?
One of the things I am most excited about is the OVMF Concert on Friday night. That's 50 musicians on stage playing music from Star Wars, Doctor Who, Game of Thrones and more. That will be the juice that will keep me going for the whole weekend and beyond. Also, being a comics fan, meeting Teenage Mutant Ninja Turtle co-creator Kevin Eastman will be pretty gnarly, dude!
But the story doesn't end there!
Break out you masks and capes because there's still and entire day left of Comiccon 2016 with workshops, panels and celebrity Q&As. Sunday tickets are available online.
A super, turbo-charged, wibbly-wobbly, warp speed thanks to: Cliff Caporale, Billy Dee Williams, Lou Ferrigno, Kory Thielemann,Ryan Mathieson and The Final Frontier beer, Kevin Eastman, SV Bell at Black Flag TV, Catherine Burt at Peekaboo Cosplay, and Mike Sullivan (aka: Bus Superman) for some fantastic interviews. Also a thanks to The League of Super Heroes, Anja Takea, Tabula Rasa Cosplay, Mike Grell, the Doctor Who Society of Canada (Ottawa Chapter), Christian Richard Brousseau, China Doll, Open Shutter Photo, Dave Ross and Modulicious as well as the fine folks at the Old Fashioned Fudge booth (congrats on 40 years!). A big shout out to all the volunteers and staff at Ottawa Comiccon 2016 for being so helpful and, of course, to all the Cosplayers who graciously posed for pictures. Your creativity and imagination continues to astound. Excelsior!
Recommended Articles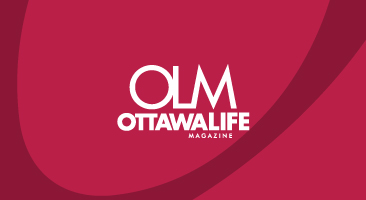 Clowns, rides and activities spelled a day of fun and excitement for children and their caregivers a...
Read full story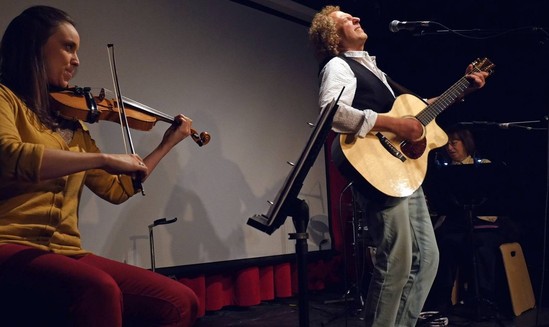 Photo courtesy of Ben Dionne © Blue Plazuela Music. Lloyd Frost has many tales to tell. Frost is...
Read full story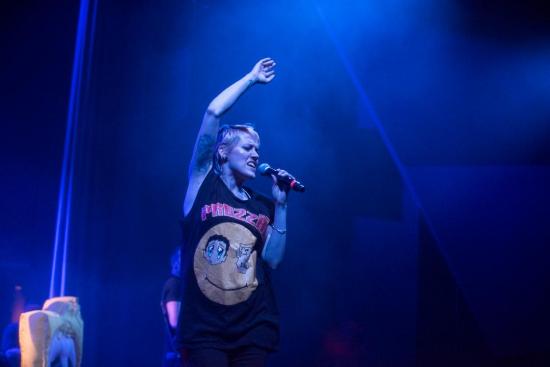 Last night Algonquin College hosted Prozzäk's second stop on their new Forever 1999 album release tour, after a twelve-year break.
Read full story
Comments (0)
*Please take note that upon submitting your comment the team at OLM will need to verify it before it shows up below.