Good Reads
The Canadian Military Needs an Acquisition Model That Delivers
The Canadian Military Needs an Acquisition Model That Delivers
There is an urgent need for the federal government to initiate and execute, under the leadership of National Defence Minister Gordon O'Connor, changes to an equipment acquisition system that over the years has become dysfunctional to the point where procurement cycles of 15 years or more are common.
In a November 2005 On Track article entitled Procurement Deferred Is Policy Denied: The Major Impediments to Defence Procurement, the Conference of Defence Associations Institute (CDAI) introduced the premise that the greatest gains in reducing the lengthy delays inherent in Canada's military equipment procurement system could be made through an examination of national acquisition strategies. Choosing earlier this year to further explore that premise, the CDAI assembled a team of experts. The results of their deliberations were released in March 2006 under the title The Canadian Military Needs an Acquisition Model that Delivers.
The opening chapter points to the deterioration and obsolescence of a large number of categories of military equipment that have been allowed by successive governments to go unchecked or unresolved over many years, and that have brought Canada's military to a critical stage. Unless this equipment is replaced now the authors affirm, ongoing and planned operations will be severely restricted.
The authors also point to the fact that the Government of Canada is in an unenviable position. Faced with a backlog of expensive equipment replacement decisions, it must contend with an old procurement dilemma: which player should the process favor — Canadian industry, the federal bureaucracy, politicians or the military? Designing a new process that satisfies the expectations of the first three of these players without negatively affecting those of the fourth requires strong and innovative leadership.
The second chapter begins with a list of five core objectives that the author, Pierre Lagueux, believes all acquisition strategies must satisfy if they are to ensure a consistent and timely outcome.These core objectives are: ensuring that the Armed Forces receive the equipment that meets their approved and defined operational requirements; meeting these equipment requirements in a timely manner; ensuring that in the process, value for money is — and is seen to be — obtained; equitably managing risk with industry; facilitating government's ability to use defence procurements as a lever to achieve other worthwhile wider objectives (such as industrial benefits, technology transfer and regional development).
Not unique to Canada, these objectives tend to be universally accepted, if perhaps unevenly managed, in most western defence departments. The fifth objective, that of facilitating government's ability to use defence procurement as a lever to achieve other objectives is, according to Lagueux, often the most controversial.Yet it is no less necessary to procurement success.
The author then offers the following 10 key defence acquisition strategy attributes he believes will lead to the attainment of the core objectives and to the successful implementation of the strategy: clear definitions of the capability deficiency that needs to be rectified, and of what is not to be included; early communication with industry on capability deficiency solutions, and not, in the early stages of the process, on equipment discussions; integrated government project teams staffed by skilled, knowledgeable people; explicit recognition of risk through the selection of a procurement strategy that inherently minimizes risk; use of performance specifications, especially for service contracts; consideration of supplier past performance; early, consistent determination of procurement strategies; a link between acquisition strategy and industrial base strategy; positive incentives for contractors; and realistic cash flow and timelines with gates, before initiating projects.
While many of Lagueux's recommendations focus on internal Department of National Defence processes, they also touch on issues with cross-departmental boundaries that have an impact on how industry responds to requirements. If these initiatives are successfully implemented, the author suggests, significant benefits in terms of timeliness and predictability will accrue to all parties involved in defence acquisition.
Mindful of Lagueux's 10 attributes of a successful defence acquisition strategy, four authors then undertake a brief review of naval, air force, army and joint equipment acquisition approaches. Their findings are that the Navy requires vessels with global reach, capable of going in harm's way, and that the high degree of technical sophistication required here is within the capacity of Canada's small but very capable and innovative shipbuilding.
The lack of a coherent national military equipment acquisition strategy is the... single most important impediment to transforming and modernizing the Canadian Forces.
Industry.
Adopting a "continuous build strategy" (e.g., one new vessel every one to two years) offers many positive outcomes for all stakeholders — the Canadian Navy, the Government of Canada and industry. Within the world's major warship market, Canadian industry is seen as cost-competitive. Canada is also in the unique position of possessing a shipbuilding capacity that almost perfectly matches its domestic requirements, both governmental and commercial. Satisfying the Canadian Navy's shipbuilding, conversion, refit and repair requirements should simply be a matter of applying the existing policy and smoothing out the procurement cycles to ensure the industry has the needed capacity.
In recent years, the Army has adopted a doctrine of integration of combat activity. This doctrine has facilitated the attainment of commonality in a variety of weapon and other platforms, Information Age technologies, software and hardware. Convinced of the importance of clearly defining its future, it has for some time now successfully identified and established links to national providers — a strategy that will support the procurement of army equipment well into the next decade.
Air force acquisition is characterized by relatively high cost and very long life cycle systems. Canada does not attempt to maintain a full spectrum of airpower, but the current and longer-term strategic scene dictates the need for maintaining certain core capabilities, namely control of the air, strategic and tactical airlift, helicopter battlefield mobility shipborne helicopter operations, strategic intelligence, surveillance and reconnaissance, and tactical air reconnaissance. Although not critical to future operations, there are benefits also in maintaining the quasi-military roles of search and rescue, Snowbirds, humanitarian assistance and VIP transport. Delays in aircraft procurement, in large measure the result of a dysfunctional acquisition system, have led to serious aging and the urgent need for acquiring certain key fleets. Although offshore, off-the-shelf procurement is the norm, the federal government should make maximum use of Canada's substantial aerospace industry to participate in these programs, thereby ensuring a viable life cycle support base for the new fleets. A national industrial strategy for aerospace procurement is essential.
The Government of Canada should consider alternative procurement mechanisms that include sole-sourcing, possibly without competition, and examine the effectiveness of wartime procurement based on the Department of Defence Production experience.
The lack of a coherent national military equipment acquisition strategy is the Achilles heel of existing procurement procedures and the single most important impediment to transforming and modernizing the Canadian Forces. Politicians need a decision-making template without which efforts to balance regional industrial aspirations and military requirements could result in denying Canada's military the capabilities it so desperately needs, while burdening the country and the military with inefficient outcomes.
Waiting for decisions and paying too much for military equipment may well result in the Canadian Forces consisting of three relatively ineffective services or foregoing one of the three services. Neither option is acceptable to Canadians.
Fixing the system, although necessary, will not suffice. A "fixed" system must quickly be put to work to resolve the distressing state of the Canadian Forces' equipment holdings, some of which are beyond the critical stage as a consequence of acquisition system difficulties and political foot-dragging since the late 1960s. •
General Paul Manson is the President of the Conference of Defence Associations Institute (CDAI) and the former Chief of the Defence Staff. He is the recipient of the Vimy Award for 2003.
Recommended Articles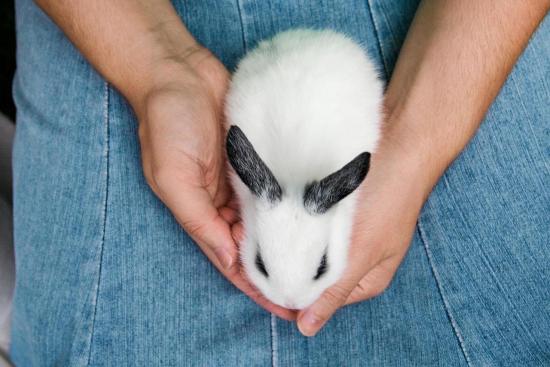 Each year just after Easter, animal shelters and rabbit rescues get flooded with unwanted and abandoned rabbits. These are just the lucky ones. Every year, despite all the warnings online, people gift live rabbits or chickens at Easter, thinking it's a fun and whimsical gift to give to their kids or neighbours. Each year,
4 out of 5 rabbits purchased during Easter die or are abandoned before the end of the year
. Rabbits that don't make it to a shelter suffer from neglect, or are "set free", only to die in the wild.
Read full story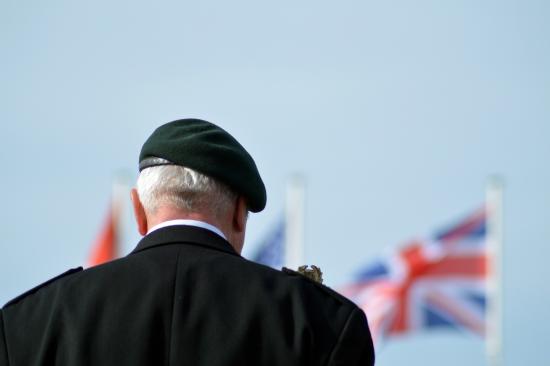 The world of work as we know it is changing – rapidly. The "gig economy" and "automation" are just two phenomena shaping our working future.
Read full story
Hundreds of codeine tablets stolen from the medicine cabinet of an elderly person living alone in a...
Read full story
Comments (0)
*Please take note that upon submitting your comment the team at OLM will need to verify it before it shows up below.