Top Stories
The coronavirus and a glimmer of optimism – China will bounce back
The coronavirus and a glimmer of optimism – China will bounce back
by Noah Fraser, BEIJING, China (March 3, 2020)
---
Workers roam the near-abandoned streets with disinfectant, sprayed liberally from tanks loaded onto their backs. Tables at those restaurants that have bothered to re-open are adorned with signs reminding diners to wear their masks when "not consuming", on penalty of the manager being detained. Infrared (and sometimes full-body thermal) scans for elevated temperatures are taken at thousands of checkpoints across the city, where entrants must record their name, phone and passport numbers to be admitted entry. Nearly six weeks into the Covid-19 outbreak, Beijing, China has been at the forefront of the public health crisis that has captured the world's attention.
With most having hunkered down into varying degrees of self-quarantine, attitudes on the ground here in the capital continue to span a wide spectrum: fear, frustration, lethargy, panic, boredom, and confusion. The business community, especially the small to medium-sized enterprises, are suffering, and residents continue to be reticent to return to their daily lives. This week has shown a marked change, however, with what would be considered traffic in any other major metropolis emerging again on the streets – though a far-cry from the snarl of pre-Coronavirus standards. This shift offers a glimmer of the optimism that I have been peddling for the last month: China will bounce back, and Canadians would do well not forget that.
The most glaring, imminent economic challenge is the aforementioned plight of the small business, should there not be an immediate return to some degree of normality. This goes for everyone from the corner noodle hawker all the way to factories employing up to 2000 people. Recognizing that the preservationist policies of the last several weeks, while admirable in terms of reducing the impact of this public health tragedy, may have been an economic overstep. Night after night, I have personally observed the lights of most hotels, shops and restaurants that emblazon the streetscapes of Beijing remain dark. Many of these closures will certainly remain permanent, as these businesses continue to be required to pay rent and employee salaries despite the lack of revenue. Establishments across China owned and operated by Canadians are not immune. There are already stories circulating of foreign restauranteurs locking up and sliding the key under the door, having lost the battle for rental waivers or financial relief while diners remain in isolation.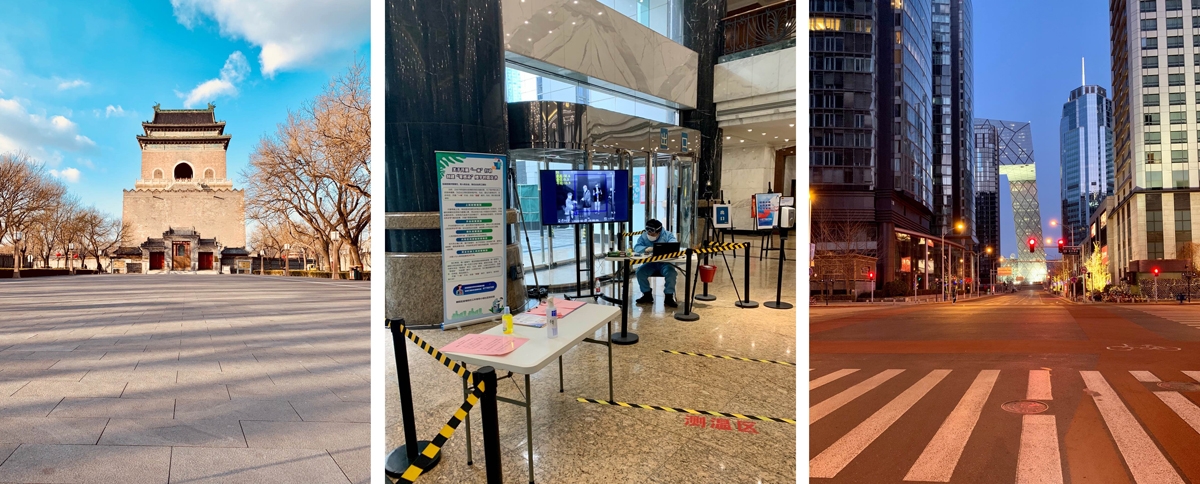 That said, despite the hawkish hangover as a result of a month of an uncharacteristically quiet China, it is my belief that those who have survived this far are now over the hump. China's top leadership body held a teleconference with 170,000 party cadres over the weekend instructing them to kick their local economic revitalization efforts into gear. The difference in street-level action the following Monday was immediately palpable, yet it remains to be seen how quickly the manufacturing behemoth can lumber back to life with the deep-seeded problems in the upstream supply chains caused by a month of inactivity. A good sign is that the onerous, early stage intensive audits of health and safety standards are now being relaxed, and activity at train stations is picking up – indicating that those hundreds of millions of migrant workers that made the pilgrimage to their hometowns for Spring Festival are finally returning to their factories and major cities. There are always outliers though: a local connection relayed to me that several factories, though they had no raw materials or labourers available to get back into production-mode, were running their machinery day and night regardless to increase their electricity consumption – a key indicator of national economic activity. This will not be the last of these occurrences, but ultimately, the global connectivity to this market will create demand enough that the entrepreneurs of China's titanic manufacturing industry will be have their plants humming again long before the end of the second quarter.
China has been hobbled, for certain, but do not doubt the national resolve to recover and grow.
There is plenty of financial and business reporting coming out of China every day, so I offer a couple of social predictions from the ground here in China. In the likely event that there are massive failures of corporations in the private sector due to the dearth of cash flow for months on end, there will be an enormous number of people suddenly unemployed. Keep in mind that the sheer size of this market creates a scenario where a single percentage point increase in unemployment in China represents millions upon millions of individuals being out of work. To mitigate this impending reality, expect to see continued enormous liquidity injections and preferred lending to the private sector to prop up these employers and assure social stability. I believe that the thrifty and opportunistic nature of the population here will drive a raft of new start-ups in that environment. For example - in the wake of SARS, a small bricks-and-mortar electronics chain in Beijing shut its doors due to limited foot traffic and moved entirely to an online model. The timing was perfect: that fledgling company exploded into what is known today as JD.com, one of the world's largest e-commerce shopping platforms. From an environmental perspective, a potential short-term positive for China's urban residents is that the large-scale reduction in driving and factory activity has resulted in far cleaner air across the country. Unfortunately, the source of the blue skies has more people wearing masks than ever, and the phenomenon will likely be short-lived as more people will opt to drive rather than crowd into the subway systems and risk infection. Furthermore, the factories, mills, plants and production infrastructure that has been dormant the last month will almost certainly begin to be run at round-the-clock capacity to make up for lost time, for better or for worse as it relates to emissions.
An inexorable, inspiring truth for any observer living in China throughout this phenomenon has been the resilience and cohesion demonstrated by the Chinese people to band together and attack this challenge at the individual level. We in the Canadian business community should reciprocate, continue to show the support that is so exemplary of our nature, and take this opportunity to build goodwill. Stay in close touch with your suppliers, partners and government contacts throughout this period of travel reduction, and be among the first to get on the flights once restrictions are reduced. Revise your short-term financial models, but do not shelve your long term strategic direction. Commercial and political challenges in the trading relationship aside, I encourage you to keep the tea hot – this will pass, and your Chinese peers both at home and abroad will remember your commitment.
---
Noah Fraser, based in Beijing, is the Managing Director, China, for the Canada China Business Council.
Recommended Articles
To find out more about how students in the Ottawa area preparing for their future careers, Ottawa Life discusses the co-op experience.
Read full story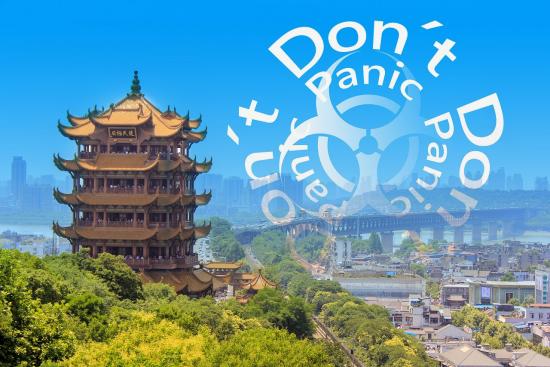 There is no doubt that Novel Coronavirus (2019-nCoV) or the 'Coronavirus' is a global emergency. However, Sylvie Briand, head of WHO's Global Infectious Hazard Preparedness division, said the situation "currently" was not a pandemic.
Read full story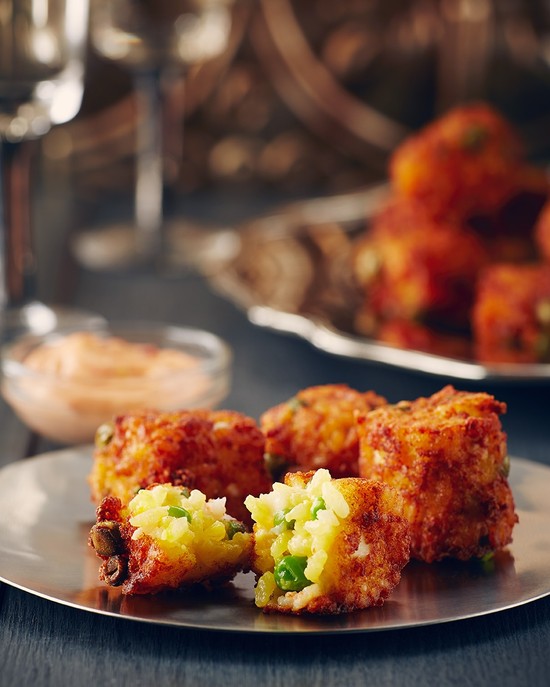 Recipe courtesy of the USA Rice Federation Impress your guests with the latest must-have app: flavo...
Read full story
Comments (0)
*Please take note that upon submitting your comment the team at OLM will need to verify it before it shows up below.