Arts & Events
The Elmira Maple Syrup Festival—Canada's Sweetest Tradition
The Elmira Maple Syrup Festival—Canada's Sweetest Tradition
Photo credit: Explore Waterloo Region
Traditions come and go, but there are some I can never imagine abandoning. One of these is the incomparable taste of fresh Canadian maple syrup and hot pancakes in the springtime coming from theElmira Maple Syrup Festival!
Maple syrup is an icon for the small town of Elmira, Ontario, who takes pride in being recognized as a community renown for producing this simple yet ultra-tasty treat.
"As the world's largest single-day maple syrup festival, thousands of visitors from across Canada and beyond come to Elmira every spring to experience the excitement of the festival," said Minto Schneider, general manager of Waterloo Regional Tourism Marketing Corporation.  
This Saturday, March 28, for the 51st time, the sticky, sweet festival will take place from 7 a.m. until 4 p.m.
Located just outside of Waterloo, the Elmira Maple Syrup Festival has sugar bush tours, demonstrations of sap boiling down to maple syrup toffee, pancake flipping contests, races, stories on Mennonites in and around Elmira and more!
The values and heritage of the festival can't be matched, said Schneider.
"This is one of the region's oldest festivals and it's become a much-loved tradition.  Nothing says spring quite like a steaming plate of pancakes drenched in fresh maple syrup!"
The festival incorporates a large number of diverse games, displays, contests and shopping that the festivities are extended across the entire town.
"There are so many activities and events all around town to take part in," explained Schneider. "And of course exquisite handmade quilts and antique toys and collectibles to peruse. With pony rides and face painting and apple fritters, there's something for everyone to enjoy at the Elmira Maple Syrup Festival."
In addition, there are 150 maple syrup vendors along the half-mile outdoor mall, where all of the products are maple-inspired. There will be maple candies, maple crafts; it's all-maple-everything.
While you're in the area, I suggest changing up your usual route and steering clear of highway traffic and familiar views by taking the off-road for an unforgettable detour.
Along these peaceful roads are two distinctive points of interest: theSt. Jacobs Farmers' Marketand North America's largest model railway!
Whether you're on your way to or coming from Elmira, the St. Jacobs Farmers' Market is the perfect spot to get a quick bite to eat, buy farm-fresh produce, take a look through artistic crafts and aesthetic imported goods, all to help subside your maple-comma.
To complete your experience, catch one of the three diesel-hauled train departures at theWaterloo Central Railway. Throughout the day of the festival, three trains are scheduled to haul people from the St. Jacobs Farmers' Market to Elmira.
Next to the market is where you'll find theSt. Jacobs and Aberfoyle Model Railway, the results of over 40 years of construction. This steam engine train is a compelling example of the 1950's in southern Ontario.
Finally, be sure to stick around later in the evening because St. Jacobs is also recognized for its bustling night scene!
Well, it's settled. If you love maple syrup and whimsical weekend adventures as much as I do, I think the question isn't whether or not you'll be there but rather how much maple goods you'll need to buy to last you until next year's festival.
After all, tradition is important but more so is maple syrup.
Recommended Articles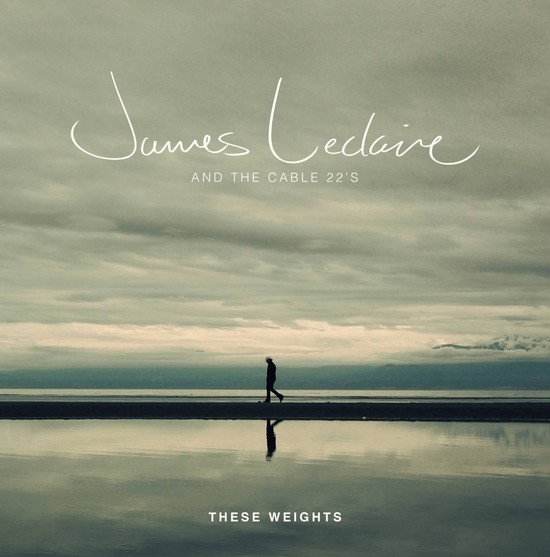 Album cover by Brett Clarke. James Leclaire's fourth album, These Weights, combines the soulful st...
Read full story
While most tribute acts offer little more than great covers and maybe even a gimmick, there's only a few who can transcend beyond the music.
Read full story
Winterlude, one of Ottawa's biggest annual events, is just around the corner! In honour of Canada's 150th, many new attractions are being added to the festival's roster this year. Here are a few of the new and exciting activities you will not want to miss when the 39th annual Winterlude kicks off on February 3rd!
Read full story
Comments (0)
*Please take note that upon submitting your comment the team at OLM will need to verify it before it shows up below.