China Emerges with President Xi's blueprint for global development
Ottawa Life Magazine has been publishing a Canada-China Series since 2013. The series focuses on bi-lateral interests, business affairs, people-to-people relations, Chinese culture and the Chinese diaspora in Canada. Since 2018 there has been tension in the Canada Chinese political relationship. Ottawa Life Magazine has continued and will continue to publish relevant information related to the bi-lateral relationship, including stories, columns and editorial features that present issues from the Chinese perspective, as well as from the Canadian government and other Canadian stakeholder points of view.
---
Chinese President Xi Jinping, General Secretary of the CPC Central Committee, told delegates at the 19th CPC Central Committee meeting last week in Beijing that China should focus on 'efforts to take the initiative and rise to challenges, turn risks into opportunities, address a host of structural, cyclical and institutional problems with impact on high-quality development, and nurture new, strong and lasting driving forces for economic growth. Xi emphasized establishing a new development pattern, continuing to expand domestic demand, attracting global resources, and fostering new advantages in global economic cooperation and competition. British academic and author Martin Jacques says Xi's proposals show that "China has a clear road map for the future" and that the world is observing the proposals more closely than ever because of how "China has handled the pandemic more successfully than many Western countries".
Xi presented policy blueprints for China's mid- and long-term development that are the clearest signal yet that China's influential role in the global economy will only continue to grow under his stewardship. The country's 14th Five-Year Plan (2021-2025) for National Economic and Social Development and the Long-Range Objectives Through the Year 2035 were all adopted by the Fifth Plenary Session lasts Thursday. President Xi's road map for the future has sparked great interest internationally because of China' rising dominance in global economic affairs along with its successful management of the coronavirus, when compared to many Western countries.
The plan lays out China's commitment to multilateralism and to playing a more dominant political role in the world. A communique issued at the end of the Fifth Plenary Session said China would achieve an economy of 100 trillion Yuan ($14.9 trillion) this year and that the focus over the next five years will be on the quality rather than the quantity of economic growth. Chinese officials committed to placing a strong emphasis on the domestic market adopting a "dual-circulation" development pattern where domestic consumption and indigenous technological advances will play as important a role in driving China's economy as any engagement the Chinese have with the international economy.
President Xi broke tradition and laid out goals for both the next five and the next 15 years. He committed that China would aim to achieve major breakthroughs in key technologies such as advanced manufacturing, cyberspace, and digital technology to become a global technological leader by 2035. He committed that China would focus on improving the environment to achieve a "Beautiful China" within the same period. The new five-year plan and the longer-range objectives through 2035 will be submitted to the National People's Congress, China's national legislature, for approval next year.
Wang Huiyao, president of the Center for China and Globalization, a Beijing-based think tank, said the five-year plan was an important one because it is likely to steer China through the middle-income trap. China was defined as an upper-middle-income country with a per capita income of $10,410 in 2019, according to the National Bureau of Statistics. The World Bank defines a high-income country as one with a per capita income above $12,056. "Many countries, particularly from Latin America, have failed to make that breakthrough but China is putting the right policies in place such as the focus on higher quality growth," Wang said.
An underlying theme at the conference was a focus on China taking measures to prioritize domestic production and consumption in some areas so it is less dependent on the US and other Western suppliers.
Zhu Ning, an expert on China's financial system and professor of finance at Shanghai Jiao Tong University's Shanghai Advanced Institute of Finance told the China Daily News that an emphasis on the quality rather than quantity of growth was the right way forward. "Putting in place goals to be achieved over 15 years instead of five also gets people to think qualitatively rather than quantitatively."
Delegates at the conference determined that for China to meet its developmental targets, further reform of the nation's governance system is necessary. Ma Liang, a professor of public policy at Renmin University of China's National Academy of Development and Strategy in Beijing, said the Fifth Plenary Session was right to emphasize good governance and improving government capacity. "Government reform and innovation is vital to achieve economic and social development. It will also boost public confidence in government capacity," he said.
At the closing of the Fifth Plenary Session, President Xi said "victory was in sight" in terms of China achieving a moderately prosperous society in all respects in time for next year's 100th anniversary of the CPC.
Stephen Roach, a leading US economist and senior fellow at Yale University's Jackson Institute for Global Affairs, and the former head of Asia and chief economist at investment bank Morgan Stanley, said China's record on poverty reduction "is unprecedented in the annals of modern global history." China has moved more than 450 million people into middle income streams in the past two decades. Roach lauded the overall approach laid out at the conference saying it was possible to have confidence in the future direction it has now set by how it has dealt with both the global financial crisis in 2008 and the COVID-19 pandemic this year. "China's relative successes in dealing with two major global crises in the past dozen years certainly stand in sharp contrast with the approach of other leading nations," he noted.
*with notes from China Daily News and Reuters
Recommended Articles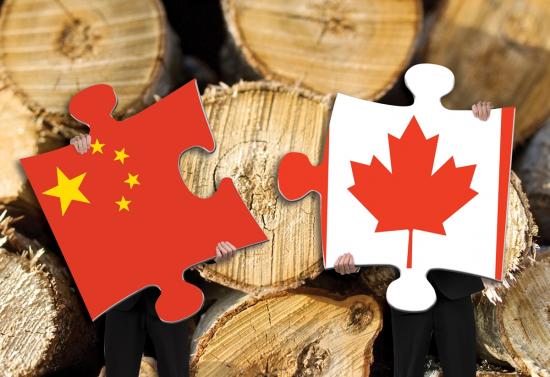 When it comes to Canada's softwood lumber market, 2017 has been anything but business as usual.
Read full story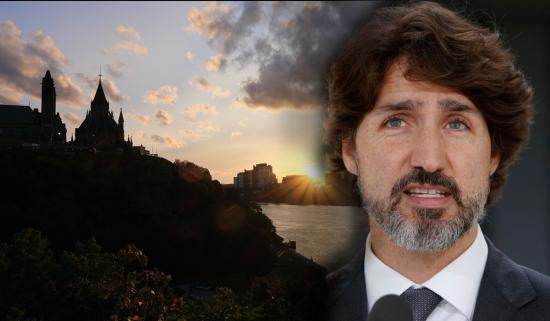 The October 21, 2020 confidence vote in Parliament is one of the lowest points ever reached in Canadian politics.
Read full story

Canada-China relations have come a long way since Stephen Harper was first elected Prime Ministe...
Read full story
Comments (0)
*Please take note that upon submitting your comment the team at OLM will need to verify it before it shows up below.