The Heart of the Home
Photos by Nelson Costa
---
On a floor plan, the kitchen is just another piece of the puzzle, but in the eyes of Canada's foremost kitchen cabinet manufacturer, AyA, it is the heart of the home.
The company produced its first kitchen back in 2001 and despite starting off slowly it has been operating on an ambitious scale ever since, with 150,000 sq. ft. of production space and more than 30 showroom locations across North America.
Dave Marcus, founder and owner of AyA Kitchens and Bath, grew up in the cabinetry industry.
"My family had a cabinet manufacturing business which they sold about five years before I started AyA. One of the reasons we started from scratch was that we were able to take advantage of some of the quite dramatic changes in technology. We were able to establish a new approach to manufacturing," said Dave.
Dave refers to AyA's one-of-a-kind manufacturing process as mass customization, where a state-of-the-art manufacturing process is combined with the customization and quality of old-world craftsmanship.
While being located in Toronto is certainly an advantage from the standpoint of a cabinet manufacturer, AyA's supply chain is global.
"A lot of our hardware, particularly the functional hardware, comes from Europe. We really do look to the world for the best sourcing," said Dave.
Not only does the company invest in leading hardware from Europe, but it also looks to Europe for design inspiration as a useful undertaking.
When discussing an element that he believes to be a timeless component of any kitchen Dave said: "If I look at European cabinetry 30 years ago they were predominately slab doors and if I go to shows now in Milan the cabinetry is still slab doors. I think that really simple, minimalist aesthetic is something that has timelessness to it."
Having lived in Japan for a while, Dave and his wife grew interested in Japanese craft and design.
The word 'Aya' means 'design' in Japanese, a concept that is very central to Dave's vision for the company and its incredible success. AyA remains at the forefront of kitchen design through annual high-profile collaborations with top-tier designers for Toronto's Interior Design Show.
"This past year we worked with Alex Josephson, co-founder of PARTISANS, to produce CUBI, an open shelving system that was distilled out of a really creative conceptual view that Alex had," said Dave. "At its most basic level it is just a cube with all open sides and that's kind of the playful aspect but then we started filling in surfaces so the CUBI system has all sorts of modular iterations."
AyA remains dedicated not only to a high level of customization and innovative design, but green design in particular as well.
Its 2008 cabinetry line, EVO, and the more recent water-based finishes are a testament to its commitment to the environment.
"I've always had a strong interest in sustainability. As time progressed we've tried bringing that sustainable thinking into all of our product lines. Our goal is to be as sustainable as we can in all aspects of our work," said Dave.
"We really have taken on this concept that we call kitchen living. For me, an ideal kitchen is a comfortable kitchen. It's a kitchen that you feel at home in."
Recommended Articles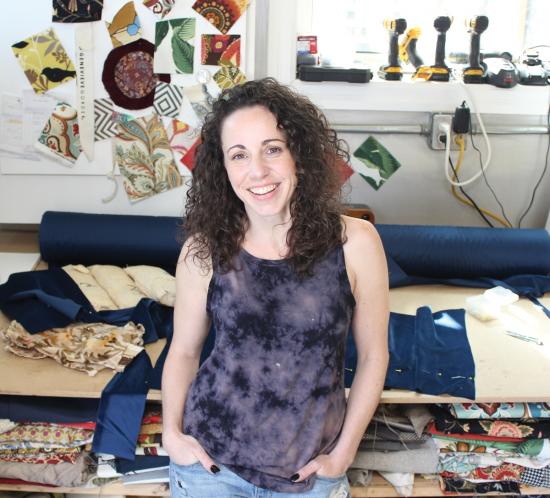 Brittany Martin of The Wooden Button Studio has been putting her spin on antique and mid-century modern furniture for four years, and her clients have come to know her for her fresh take on classic wooden pieces.
Read full story
Whether you are looking to freshen up the inside of your home or add curb appeal to its exterior, the best results start with high-quality paint and a team of dedicated professionals. Enviro Painting is a company that provides both.
Read full story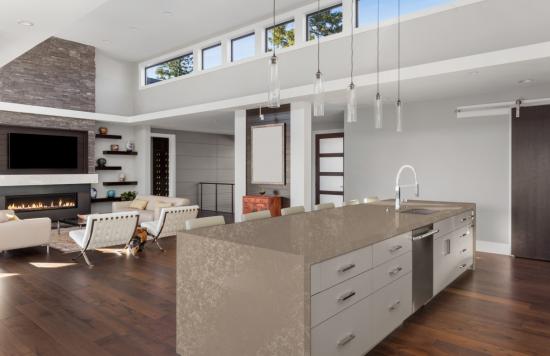 The Unearthed Collection combines sophisticated style and remarkable design with the natural beauty of nature's offerings.
Read full story
Comments (0)
*Please take note that upon submitting your comment the team at OLM will need to verify it before it shows up below.