The Host with the Heart of Gold
Confession: I am a great admirer of Trisha Owens, her work and who she is as a person. You can't help but be taken aback by this wonderful woman. She has been a staple in Ottawa media for years. From working on The New RO (yes she is old school) to working on Majic 100 to her current gig on CTV Morning Live, she is as genuine as anyone you could meet. She is committed to making 'great tv' and has blended in nicely in her new role on Ottawa's favourite morning show. She is also very active in the community and can often be found giving back. This week she is hosting the 'Uncork the Cure' event in support of Cystic Fibrosis, Thursday night.

She seems oblivious to her local celebrity but not to the impact, she can make on others.
We recently had the chance to catch up with her.
Ottawa Life: How did you get your start in media?
Trisha: I interned at a radio station in Kitchener/Waterloo in the promotions department. As an intern you are doing anything and everything. One morning I shadowed the morning news announcer, sat in with him, and asked a bunch of questions. After that, I got hired on part-time and then it grew from there. I worked in Kingston and then the New RO in the Pembroke station. I was in Pembroke for a couple of months when my bosses asked me to move to Ottawa. I was in Ottawa for the New RO and then A-Channel. I left Ottawa and moved to a station in my hometown in Kitchener.
I had a lot of really great mentors to help along the way. The senior news anchors and producers would offer a lot of support and assistance.
I was promoted to late night news anchor and then I came back to Ottawa and joined Majic 100/CFRA.
It has been quite the ride.
How did you end up joining CTV Morning Live?
When I left the media and moved to Kitchener last year I realized how much I missed it. It gets into your blood, it is unlike anything else and is a unique business and draws an eclectic group of people together. I kept in contact with the folks at Bell Media and pride myself that I didn't burn any bridges.
When my husband and I realized we were missing Ottawa and that I was missing media I started having conversations with folks at Bell Media and we started conversations. I was thrilled when I was offered a position with CTV Morning Live. It feels like coming home.
You are no stranger to television. Tell me about the transition in going from radio to television.
The hours are the same because I was working early morning radio. I don't know if you ever get used to the alarm clock going off at 3 o'clock in the morning. That part wasn't a problem. It was just dealing with the jitters all over again. With live tv or live radio anything can happen.

With tv you hope you are put together for the camera where on radio there are days I could show up in running shoes and a hoodie and that's fine but it doesn't work for morning television. Both shows have a lot of preparation before going on-air and you want to ensure you know the material. When you are on either format, you want to be prepared.
What are you liking the most/ finding most challenging about being on tv?
I really like the dynamic environment. We are four radio stations and two tv stations so there is always something happening in our building and to be a part of that is incredible.

As far as challenges, it was getting back into the swing of things. I work with such a great team that they have made the transition smooth for me. We have a live 4 hour show and there is a lot happening. You rely heavily on your technical crew, producers and co-hosts. There is never a moment where you are 'left hanging'. We are a team.
You are known for taking part in a lot of community events, is there one near and dear to you?
We have so many fabulous organizations in Ottawa and to pick one would be difficult. I have met really incredible people and have gained a larger appreciation for all of the work they do. I worked with the United Way in handing out their Community Builder Awards, Bell Media is heavily involved with CHEO, Easter Seals, etc. These are all playing an important role in our community.
That is one of the best parts of my job as a media personality in the city is that I get to lend support to these incredible organizations and meet really inspiring people.
Sometimes our world is so doom and gloom and when we can shine the spotlight on the good that is in our community, that is amazing.
Are you ready for rapid fire?
Sure
What is your favourite movie of all time?
Dirty Dancing
Let's put our cards on the table, you are a very photogenic woman, have you ever taken a bad picture?
(Laughing) Plenty!
No one has ever seen them.
(Laughing) I delete them
What is something that would surprise people about you?
I love music from the 50's and 60's. I don't always know the artists but I know the lyrics.
Now you have had the opportunity of interviewing tons of people through radio and tv, have you ever gotten star-struck?
Yes! A couple of times. There was Matthew Perry years ago and he was taking in a Sens game and the producers had secured an interview. He is even better looking in person. I saw him and I could feel the blush and the red patchiness start to creep up my neck and face. He was very nice. My brother was the cameraperson at the time so it made it a little easier.
Then I met Shania Twain when she received the Order of Canada and I was one of many reporters who was at the media scrum (where reporters gather and shout out questions) It wasn't a one on one but she is gorgeous.
I definitely get Star struck.
Your husband Matt seems like a nice guy, he's a REDBLACKS fan so I like him already. How often do people come up to him and say 'Hey, are you Trisha's husband?'
He actually gets it a little bit. And people will say 'Hey, you're Trisha's husband' or 'Hey Matt, how is it going?' and he'll have no idea who they are and I'll sometimes say 'Maybe they saw you on my Facebook page'.
It happens, not a lot but enough for him to notice.
You spent a lot of time on Majic, do you ever think about calling in and pranking your former co-hosts?
(Laughing) No, But when they did the wine tour I did everything I could to sneak on that bus
Stuntman Stu used to refer to you and Angie as his 'work wives'. Now that you are in this new position do you have a new 'work husband' or are you still tied with Stu?
No, I am work-spouse-less. I don't know that I have been working with Henry (Burris) long enough to call him my work-husband?
Do you and Henry Burris ever play catch?
We don't. I'd be afraid I'd fumble the ball and be embarrassed but not to say I wouldn't try it.
What's one thing you love about Ottawa?
It is a big city with a small town feel. You feel so connected to the city and its people and there is always something going on. We can sometimes take for granted how beautiful this city is. I see the Peace Tower on my drive into work. We are a tourist destination where people from all over flock to this city and we get to call it home.
Recommended Articles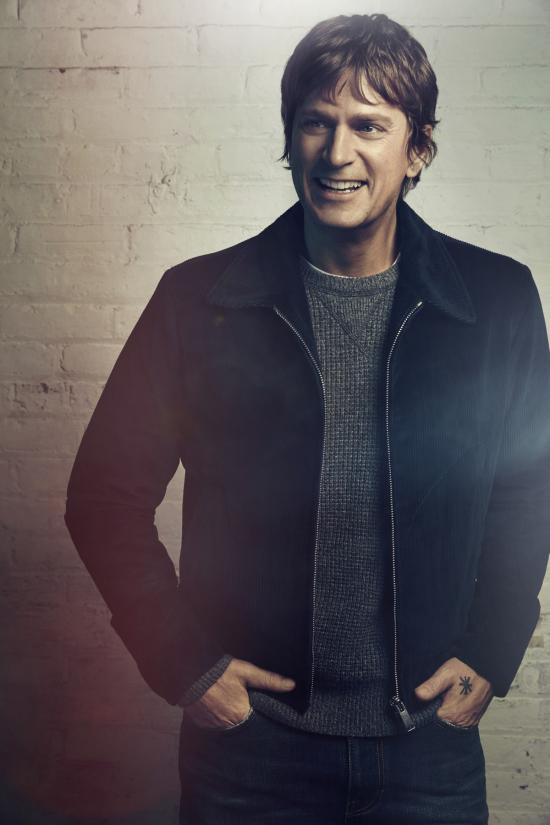 We caught up with Thomas ahead of his stop at the Canadian Tire Centre on August 23
Read full story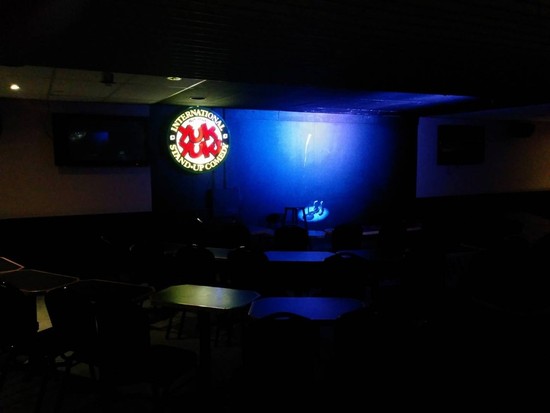 Image courtesy of Howard Wagman If you like to laugh (and we know that you do), Yuk Yuk's Ottawa i...
Read full story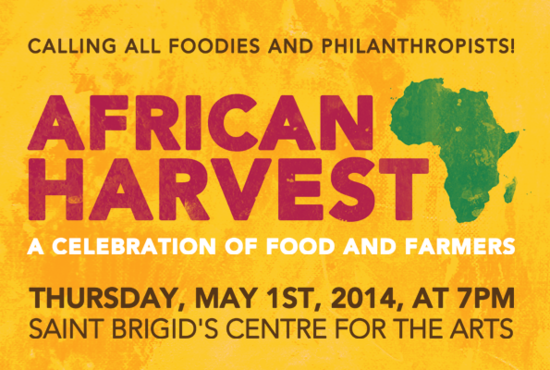 Calling all foodies and philanthropists! A unique foodie fundraiser is coming to Saint Brigid's Ce...
Read full story
Comments (1)
*Please take note that upon submitting your comment the team at OLM will need to verify it before it shows up below.