Arts & Events
The musical inspired by the film, "Mean Girls," will inspire you!
The musical inspired by the film, "Mean Girls," will inspire you!
Book: Tina Fey Music: Jeff Richmond Lyrics: Neil Benjamin
---
At last night's Broadway Across Canada production of Mean Girls, it was clear that this was a 'girls' night out.' The scene brought me back to the release of the first Sex and the City movie when theatres were full of women excited to see the fab four of New York City on the big screen — the National Arts Centre (NAC) had the same energy.
Unlike the opening night of Sex and the City, the NAC had lots of young girls with their mothers, friends, co-workers, and yes, there were men too. I didn't take a census, but from what I could see, most men were with women.
Mean Girls has a huge following. Years ago, before Covid, Cineplex's Lansdowne VIP property was re-showing Mean Girls. The screening sold out very quickly, and the theatre was asked and pleaded with to add other screenings. Their response was basically, "We didn't expect this one to sell out!." Now, many theatres host aMean Girls Day, where they show the movie!
If you aren't familiar with Mean Girls, it is based on a book by Rosalind Wiseman that was adapted into a film written by Tina Fey. It went on to win multiple awards, and Fey even received recognition from the Writers Guild Association. The production had a budget of $17 million and made over $130 million; did I mention the movie was filmed in Canada?
Some recent shows in the Broadway Across Canada program have seen Broadway shows that were then adapted into a film, but this was a film adapted into a play. More precisely, a book adapted into a film, adapted into a play.
I didn't have any strong feelings toward the movie; I have seen it and don't celebrate Mean Girls Day, but I went into the show with an open mind and the understanding that my wait in the washroom line would be a lot shorter than my female counterparts.
The story centres on Cady, who grew up in Africa and is transferred to a school in suburban Illinois. She attends a high school with different cliques. She becomes 'friends' with a group of girls called The Plastics. The group is led by Regina, who is feared by her fellow classmates.
The word that kept going through my mind as I watched was empowering. It's empowering to women and those who may not feel like they fit in. One of the most touching moments wasn't something that happened on stage. After a particular song, a member of the audience, sitting centre-front of the orchestra, stood up and gave her own solo standing ovation. This impressed me as it's not something you see at shows often, if at all. As I surveyed the crowd's reactions, I saw a lot of laughs and some tears, but the NAC auditorium was engaged.
I didn't have any expectations, but I enjoyed the show very much. The choreography was fantastic. I was toe-tapping enthusiastically through many of the songs. I thought the scene transitions were done well. I also thought the show made great use of the entire cast; supporting members often took centre stage during the musical numbers.
Admittedly, some of the lyrics were difficult to make out with some of the songs. This wasn't the norm, but it did happen from time to time.
I found the show very funny and entertaining but serious without being preachy. Mean Girls definitely has a 2022 lens, not simply a 2004 one. This may not sit well with some, but it didn't diminish my enjoyment of the show.
English Bernhardt does a great job as Cady, and her performance is very good. She plays the role quite well. I could be here for a while singling out cast members, but Morgan Ashley Bryant deserves recognition as her character Karen brought many laughs to the show, and she, if even for a night, redeemed the name Karen!
Mean Girls is an entertaining show and a great time out. Since previous projects inspired it, the songs had to be created, and they were well written and performed.
I don't want recency bias to cloud my judgement, but I thoroughly enjoyed this show and recommend it; the Broadway Across Canada series continues to deliver.
Don't expect to see the movie on the stage; go hoping to see a show inspired by the film that hopefully inspires you. Simply put, it was fetch!
Grade: B+
---
Mean Girls at the NAC runs until October 23, 2022.
There are still some tickets available. Visit nac-can.ca/en/events/25124 or call 1 888 991-2787
Recommended Articles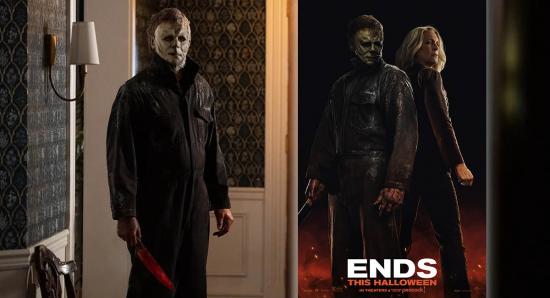 Many films will be looking to scare you at this time of year, and while it's personal whether that happens or not, this film will entertain.
Read full story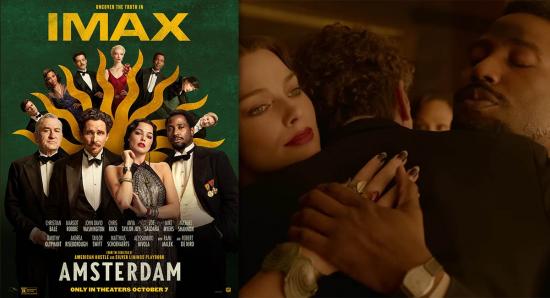 In his latest film he has once again loaded the screen with familiar faces: Christian Bale, Margot Robbie, John David Washington, Chris Rock, Robert DeNiro . . .
Read full story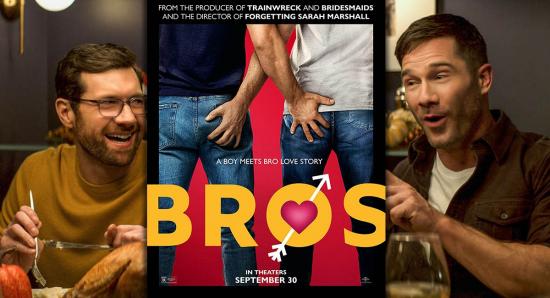 The film is very funny and sweet. It is reminiscent of other great romantic comedies that have come before
Read full story
Comments (0)
*Please take note that upon submitting your comment the team at OLM will need to verify it before it shows up below.