Reviews
Saying goodbye to my PS4 and . . . hello PS5!
Saying goodbye to my PS4 and . . . hello PS5!
Chapter One – I Have No Intention of Getting a PS5!
September 17,2020 – Presale of the PS5
'I have no intention of getting a PS5.' I said this to my friend. 'Seriously.' I could see from their facial expression on our Microsoft Teams call they didn't believe me. 'I have no intention of getting a PS5!'
I mean why would I? I have a PS4. During these pandemic times Sony, the company that owns PlayStation, has put so many games on sale. A sale I was happy to participate in. While I have purchased many games over during this Covid year, 95% of the time I am playing EA Sports' FIFA. That should not let you think I am in expert in FIFA, far from it, but I do enjoy it. My thinking was, 'Why am I going to get a new console just to keep playing FIFA on the PS5? I'm not. I have no intention of getting a PS'.
November 12, 2020 – PS5 Launch Day
Many of my friends were excited, today was there day. They were going to be getting their new PS5. I was more excited for the next day, November 13 and the launch of the new iPhone 12 Pro Max. I was excited for my friends, colleagues, etc who were getting their new PS5, but I wasn't interested. Why? Say it with me now . . . I have no intention . . . ok . . . you get it.
Chapter 2 – Ok, I Got a PS5
February 2021
Covid can do things to a person. I mean, I am home the majority of the time. Netflix, Prime Video, Disney Plus . . . I have them all. Add Shudder, some BBC ones, CBS All Access, which is now Paramount . . . and on, and on.
I found myself in a pretty fortunate position of having some extra money and decided to get something for myself I wouldn't normally. A PS5 came to mind. I was in a similar situation years ago when I got the PS4. I had won a work contest and the next thing I knew my boss at the time and I were at EB Games and the rest was history.
I was still hesitant to get a PS5 so I had a serious conversation with myself. It went something like this,
'Keith'
I always answered back. 'Yes'
'Ok, if we get this PS5, you HAVE to play more than FIFA!'
'Deal'
'Promise?'
'Absolutely!'
Now deciding you want a PS5 isn't as simple as saying you want one and going to get one. This isn't a Big Mac we are talking about here!
Even though I wasn't shopping for a PS5 last fall I had been on the websites, Stapes, The Source, Best Buy, etc. They all had ridiculous waiting times for when they sporadically had stock and there was no way of knowing when that would be. I remember in December a group of us at work tried to help my friend Bill secure one. I was on the Walmart website and had one in my online shopping cart and then it disappeared. Disappeared! I didn't even know that was a thing! I can't recall the last time that demand was so high for something. Broadway tickets to see Hamilton? Taylor Swift tickets? I can't even put the iPhone in this category. Yes, I'm there the first day for the latest and greatest but Apple hasn't seen demand to that extent in sometime.
In mid-February Bill still hadn't tracked one down. We decided to keep each other posted if we had a lead from one of the stores . . . a scalper wasn't even a consideration for either of us.
On Monday February 22 Bill declared, 'We will have one within the week!' I thought that was extremely optimistic give the demand but two days later at 10:27 a.m. I received the text from Bill
'Call Kanata store now!' it read.
This translates to call the EB Games in Kanata. I did what I was told. They had them in stock and I reserved one and rushed over.
I walked into the store. There was one customer leaving with a PS5 in hand and only one other customer in it. I told them my name and they pulled out this wonderful box from behind the counter. I may have blushed a little.
'Do you want the extended warranty?' the salesperson asked.
'Yes please', I replied.
'Well let me tell you about it. It covers . . . '
'Stop drilling, you hit oil. I want the extended warranty.'
He couldn't see my smile because of my mask but he saw the friendliness in my eyes. As someone who buys a lot of tech, I am a strong believer in extended warranties. I picked up some accessories and was on my way. Within an hour of receiving Bill's text, I was to the store and back home and had a brand new PS5 in my home.
Chapter 3 - The Review
There are two versions of the PS5. Disc and digital. Simply put, the disc version has a spot for disc games and Blu-ray while the digital version is just that . . . games you would download electronically. I opted for the disc version. As the PlayStation store and retail stores constantly have games on sale, I prefer having options.
The PS5 lives up to the hype. When you think about a next generation console you want it to deliver a better experience than the last and it certainly does.
Now for the console itself it is just under 43 cm tall. It comes with a stand and you can set it up vertically if you wish but I chose the horizontal option as it's 17cm wide. It fits perfectly on a shelf beside my desk. The console is white, but you have the option of replacing the cover with third party covers if you want to enhance the look. I am content with the appearance — check back with me when there is a 'Manchester City' PS5 cover.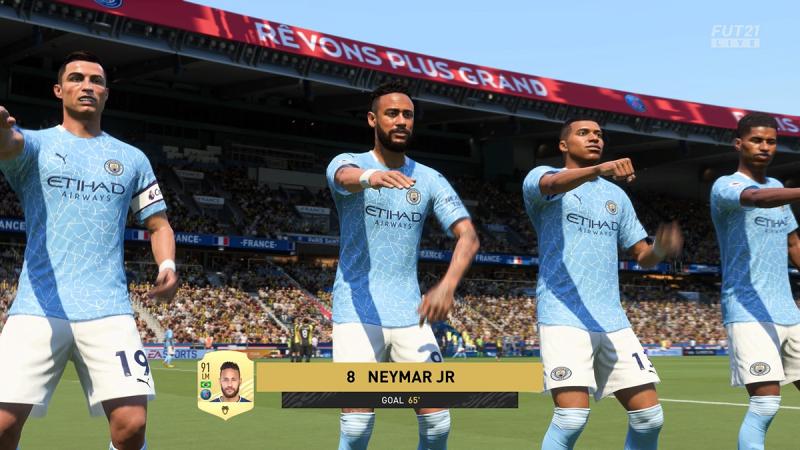 The PS5 comes with new controllers and they are slightly heavier than the ones for the PS4. They are referred to as the Dual Sense controller, not to be confused with the Dual Shock controller from the previous PS4. The controllers are amazing. I feel a noticeable difference between playing games on this console vs the previous version. The haptic feedback it provides is quite impressive. Using FIFA as an example, I get a pretty intense sensation when scoring goals. It just feels premium. The same way when you pick up a flagship phone like an iPhone, you know you are handling something exquisite. Yes, I am talking about a controller, but the comparison is accurate.
The controller also has a built-in microphone. You can choose to use that option, still plug in a headphone with the 3.5mm jack or use a headset. Note that the controllers microphone defaults to on, so ensure you mute it unless you want your opponent hearing something like 'Are you going to be playing FIFA all day?' in the background.
Battery life on the controller is decent. I find on a full charge I get about 11 hours of use, give or take.
Maneuvering around the PS5 menu system is very simplistic. Whether I want to check my storage, head to the PlayStation store, or navigate through my game library the layout is very user friendly. I never found myself in a position where I couldn't find what I was looking for.
I bought the disc version. It says 825 GB on the box but when you load it up it's actually more like 670 GB or so. (The rest for operating system, etc)
One drawback is the storage size. With my PS4 I had a 4TB external drive that I stored games on. I have since connected this drive to my PS5. The unfortunate aspect is that at the time of writing this I am unable to store PS5 games on an external drive, only PS4 games. Due to the fact that games go on sale regularly, my advice would be to delete the games you aren't using and re-download when you want to play them. Think of it like the Cloud. Games that you own but aren't downloaded onto the console are still yours and you have access to them when downloaded. I expect Sony to have an update where you can store PS5 games on an external drive and that is anticipated this summer.
The PS5 is backwards compatible. Your PS4 games will play on the PS5, whether they be in disc (if you opt for that version) or digital format.
If you have a PlayStation Plus subscription, you also get approximately 20 games to add to your library at no charge.
I had purchased FIFA 21 last August and have been playing it on my PS4. With the PS5 they provided a free upgrade to my new console. Many other games have done this as well.
The main title game that was released with the PS5 was 'Marvel's Spider Man: Miles Morales' This game is phenomenal. I put on the wireless headset I picked up and when I am playing this game, I feel like I am in a different world. The graphics are phenomenal and to use a term that describes the entire PS5 experience, it's extremely immersive.
I have played the PS5 on a monitor as well as a 4K television. In both cases the picture quality is gorgeous and shows vast improvement from the PS4.
The PS5 comes with an HDMI 2.1 cable. Most monitors/devices don't yet support this technology but for those in the market for a new tv or monitor, this may be something to consider. I haven't tested this, but I can say I have had no issues with the picture.
There are several great titles that were made for the PS5 like NBA2K21, Demon Souls and Ratchet and Clark.
Several months ago, I seemed to be exclusively playing FIFA, that is no longer the case. I am spreading my wings.
Comparing the PS5 to the PS4 I can confidently report that the games load faster, the menu is quicker, the overall experience is better. The upgrade was worth it.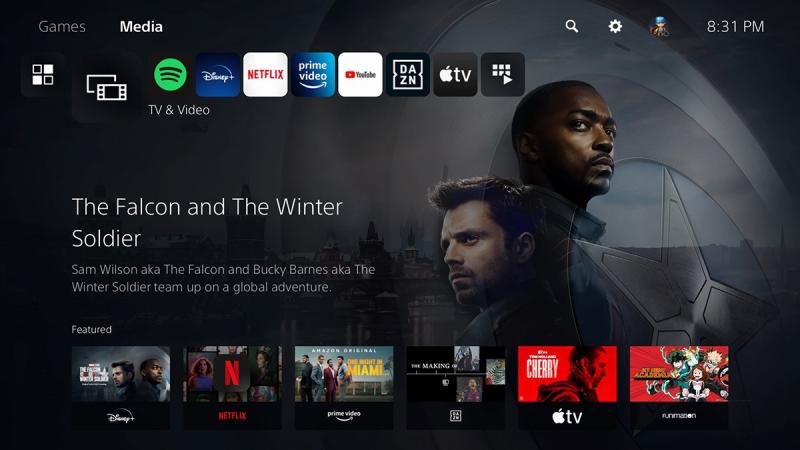 I purchased several accessories including the media remote. In addition to video games, your PS5 can connect to services including, Netflix, Prime Video, Apple TV and Spotify. If you have cut the cable or just want the simplicity, the media remote is a great pick up. The disc version also includes a Blu-ray player. This was another bonus for me as my old Blu-ray was recently put to out pasture. The PS5 Blu-ray supports 4K Ultra HD.
The PS5 comes with one controller. This is important to keep in mind if you plan on playing with someone else in your home.
Other accessories that I recommend are the camera, if you are interested in streaming and the Dual Sense Wireless Charger, to charge your controllers.
The disc version is $629.99 and the digital version is $499.99. Please note that some retailers only sell it in a bundle where you can add an extra controller, or a game, etc.
Overall, I strongly recommend this console. I'm beyond happy I made the purchase.
Chapter 4 - How to get one and In Closing
So, for those who want to get a PS5 here are my tips.
Social Media is huge. Follow this Twitter account and turn on notifications. '@PS5Stock_Canada' Regardless of the Canadian retailer they let you know when they have availability and provide a direct link. So for instance last week they notified us that Best Buy had them in stock and I was able to help my friends get one.
Woo hoo! I secured my PS5 today! ???? A big thank you to these folks on Twitter for always updating us Canadians with upcoming in store stocks: @BBYC_Gamers@Lbabinz@PS5Stock_Canada

I'll enjoy it, dearly. ???? pic.twitter.com/IVH7pZCxaT

— Shahrooz Fermani (@SFermani1996) March 22, 2021
Also follow the Canadian Twitter accounts for Walmart, Best Buy, EB Games, Staples and The Source. Turn notifications on!
Create an online account at Walmart, The Source, EB Games, Best Buy, Staples. It is free to do so. The reason I suggest this is when you go to check out, you need to be quick. By the time you type in all of your information that item can be removed from your cart . . . trust me.
Ok, this next suggestion is for the people who really want to get a PS5 and aren't afraid of putting in the work. Write down the location and phone number of every EB Games in your area and call them . . . daily. Yes, it's tedious but it works . . . ask Bill. Heck, ask me, I benefited from this method. Some EB Games work off of waiting lists, but not all. It's all about timing . . . and luck.
I have really enjoyed using the PS5. There are major differences from the PS4 and it was definitely worth the purchase and I highly recommend it.
I also want to send a shout out to the amazing people at EB Games, especially the Billing Bridge location. From a fantastic buying experience to suggesting game titles, they are amazing. I have a ton of respect for anyone working during these Covid times and the fact that their enthusiasm hasn't wavered is a testament to them and their passion. As one manager put it 'We get to talk about video games for a living!'
Why just the other day one of the managers at EB Games was talking to me about the new Xbox Series X and telling me how amazing it is.
Don't worry, I have no intentions of getting an Xbox Series X . . .
Recommended Articles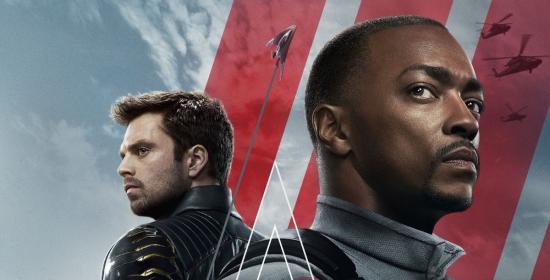 DIsney's new series The Falcon and the Winter Soldier tomorrow drops tomorrow.
Read full story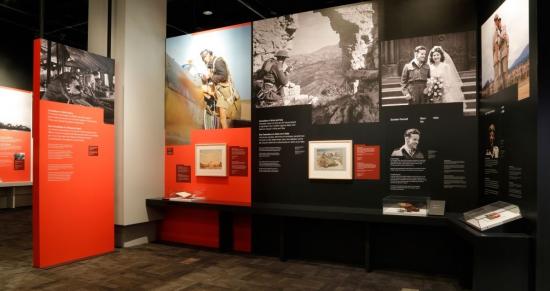 Everyone who can should visit the Canadian War museum to take in Forever Changed as it tells the story of us as a country.
Read full story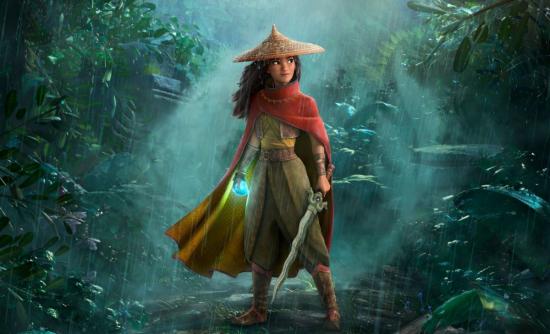 Now available for purchase from Premier Access on Disney+, this film is entertaining for both parents and kids!
Read full story
Comments (0)
*Please take note that upon submitting your comment the team at OLM will need to verify it before it shows up below.