Book Reviews
The kidnapping of Sally Horner and the novel that scandalized the world
The kidnapping of Sally Horner and the novel that scandalized the world
"Sally Horner walked into the Woolworth's on Broadway and Federal in Camden, New Jersey, to steal a five-cent notebook. […] She had no idea a simple act of shoplifting on a March afternoon in 1948 would destroy her life." — Sarah Weinman, The Real Lolita
---
A new book from an Ottawa-born author explores the true story buried behind one of the canonized stories of modern literature.
Few are fully aware of what lies behind the notorious novel that shook the 20th century. In the 63 years since Vladimir Nabokov published Lolita, the story of lust, manipulation, and abduction has scandalized, outraged, and intrigued audiences, and in doing so, has helped to burry the tragic, true story of a young girl named Sally Horner.
Sarah Weinman, a true crime investigative writer who was born and raised in Ottawa, has laid out a masterful work of non-fiction that challenges our understanding of authority, memory, and public narrative. The Real Lolita gives a voice to a young girl who was robbed of so much, and shows us just how easy it is for a story like Sally Horner's to be swept up and overtaken by a narrative on someone else's terms.
Florence "Sally" Horner was kidnapped and held captive by a man calling himself Frank La Salle for 21 months. La Salle posed as an FBI agent in order to intimidate the young girl into complying. She first met her captor in a store where she had been pressured into shoplifting a notebook. La Salle cornered her and said he would let her off with a warning. When he found her again months later, the earlier encounter that had established him as a pseudo-authority figure was enough to make Sally Horner leave with him when he asked. Sally only lived another 2 years after regaining her freedom in 1950. Many aspects of her brief, tragic life now appear in Lolita, and Weinman's investigation draws on legal documents, old news stories, public records, and interviews in order to weave together the vivid and heartbreaking history.
After studying biology at McGill University, Weinman turned her academic curiosity towards a subject that had long fascinated her: crime. Her graduate studies in forensics took her to New York where she now still lives today. Her passion for studying cases pulled her out of the lab and towards literature, where her scientific background is now the foundation of her work.
Weinman read Lolita for the first time when she was a teenager. "I definitely wasn't ready for it. But I was a precocious kid." The air of shock and provocation was what first drew a High School-aged Weinman to Nabokov's novel. "I still remember that peculiar feeling of not entirely knowing what was going on, but understanding that Humbert was an unreliable narrator. I felt queasy and weird, but also darkly fascinated." Weinman's feelings will be instantly recognizable to many readers of Lolita.
Nabokov's uncanny ability to seduce his reader is one of the most disturbing facets of his novel. In Weinman's introduction to The Real Lolita, she writes that "those [of Nabokov's readers] who love language and literature are rewarded richly, but also duped. If you're not being careful, you lose sight of the fact that Humbert raped a twelve-year-old child repeatedly over the course of nearly two years, and got away with it."
Weinman's early mistrust in Humbert Humbert stuck with her, so that when she later stumbled across Sally Horner's story, and realized she wanted to report it fully, she was eager to take a second look at the book that had so disturbed her: "I knew I wanted to do justice to the role Sally Horner had played in the genesis of Lolita." Weinman's investigation began in 2014 when she published a piece outlining Sally Horner's story and it's connection to Lolita. It was during that process that she began to see just how big the issue really was, and that it would be best suited as a book.
During his life, Nabokov was famously closed-off about his personal life, believing that a good work of art stands apart from it's author. Any whispers of a similarity between Sally Horner's case and his new novel at the time of it's release were met with his abrupt denial. More than 60 years later, The Real Lolita traces historical fragments and makes the compelling link between the 1948 real-life crime, and the novel that was released 7 years later.
Who gets to write history? And who gets to erase it? Sarah Weinman's The Real Lolita explores the way narratives are built or forgotten in sensationalist culture.
The Real Lolita is now available in Canadian stores as of September 11th, 2018.
Recommended Articles
Luciara Nardon draws on her extensive research and international experience to guide employees and managers through the ambiguous and uncertain waters of today's multicultural workplace.
Read full story
Award-winning author J. R. Miller tackles and explains various institutional responses to Canada's residential school legacy.
Read full story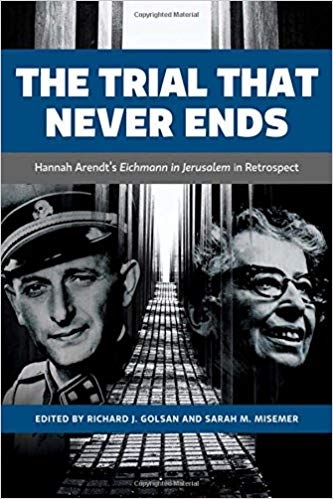 The Trial That Never Ends offers rich new ground for historical, legal, philosophical and psychological speculation.
Read full story
Comments (0)
*Please take note that upon submitting your comment the team at OLM will need to verify it before it shows up below.