Top Stories
Rider beware: the rise of electric "e-scooters" in Ottawa
Rider beware: the rise of electric "e-scooters" in Ottawa
by Danielle Bartlett, Nicholson Gluckstein Lawyers
Electric
"Kick-Style" scooters or e-Scooters have "rolled" into Ottawa, with riders zipping through the downtown core streets. The release of e-scooters in Ottawa follows the Ontario government's five-year pilot project launched in November 2019 to find more "sustainable" means of transportation. Individual municipalities are responsible for where scooters can be driven, parked and managed. The province also released "best practices" for cities welcoming e-scooter fleets.
As the popularity of e-scooters rises, many advocates, doctors and lawyers are cautioning riders and questioning the safety and legal liability aspects of electric scooters in Canada.
Are e-scooters safe?
Since e-scooter companies have launched in major cities like Calgary, injuries to riders have been reported in hospital emergency rooms. Dr. Eddy Lang, one Calgary ER doctor, said an influx of injuries of scooter riders, after its pilot launch in spring 2019, with injuries including fractures, head and facial trauma. In fall 2018, the Centre for Disease Control and Prevention in Austin, Texas, released a comprehensive study of e-scooter injuries.
In Ottawa, the scooters are set with maximum speeds up to 20 km/hr and can only be driven on roads. This means scooter riders are riding along with motorized traffic, potentially a danger in and of itself - particularly as motorists adapt to e-scooters.
While the e-scooter companies recommend wearing helmets, they are not mandatory for e-scooter users in Ottawa.
Ottawa e-scooter rules:
• E-scooter riders must be 18 and older;
• Passengers are not permitted on the scooters;
• Scooters are not permitted on sidewalks, National Capital Commission pathways, in the City of Gatineau, in OC Transpo facilities, on buses and trains, and streets with a posted speed limit of more than 50 kilometres per hour;
• Scooters must be equipped with a bell, brakes and lights;
• Scooters can be used between 6:00 a.m. and 11:00 p.m.
We recommend that riders opt for wearing protective gear such as elbow and knee pads and helmets to reduce the chances and impact of any injuries. Ensure the scooter is equipped with a working bell, brakes and lights before riding. Do not carry any passengers.
What are the Rules of the Road?
According to the Ontario Ministry of Transportation, Highway Traffic Act rules will apply to the operation of e-scooters similar to bicycles. There could also be penalties, including fines, for breach of the pilot's regulations.
Do you need Insurance to ride an e-scooter?
As of now, there is no e-scooter insurance available to users. People commonly have two types of Insurance: auto and home (property) insurance.
It is important to note that your car insurance will likely not protect you if you hurt another person while operating a scooter. This could leave you personally liable.
If you are injured by a vehicle on the roadway while using a scooter, you may have protection under your statutory accident benefits (auto insurance). However, we advise that you consult with a lawyer or your insurance company to understand your rights first before riding.
If you are protected by home or property insurance, you may have liability coverage if you hurt another person while using an e-scooter. We recommend checking with your respective insurance companies before operating an e-scooter to ensure you have adequate insurance coverage.
Giving up your Right to Sue?
Major e-scooter companies like Bird and Lime in Ottawa require users to agree to their lengthy user agreements terms before riding. Users may not always take a closer look before clicking to ride.
By choosing to ride an e-scooter, you could be waiving your right to any potential claim against the company, even for defective machines. These tricky conditions could potentially leave a rider without any protection if their scooter is defective, injuring themselves or another. You may also agree to resolve any legal disputes through a final arbitration and waive your right to file a lawsuit in court.
Will Ottawa Ban E-Scooters?
Recently, the City of Toronto council unanimously voted to opt-out of the e-scooter pilot, citing concerns with safety and accessibility. Toronto's e-scooter ban will continue to apply to both "pay for use" as well as privately owned e-scooters.
On their website, The Accessibility for Ontarians with Disabilities Act Alliance (AODA) hailed Toronto's decision as a "victory". AODA has been working steadily to oppose lobbyist efforts to increase the use of e-scooters. They cite that the e-scooters endanger public safety, particularly seniors and people with disabilities. Blind people cannot tell when the e-scooters (which are silent) whiz by at high rates of speed. When left unattended on sidewalks, the scooters also pose tripping hazards for blind people and accessibility issues for wheelchair users. AODA also believes that e-scooters will impose costs on taxpayers for additional law enforcement, OHIP expenses for e-scooter injuries and resulting lawsuits.
Ottawa has seemingly taken measures to address the public's safety concerns. According to Ottawa Transportation Committee Chair Tim Tierney, these measures include a duty on e-scooter vendors to pick up misplaced scooters in a short window of time or potentially lose the opportunity to be included in the next pilot program. There is also a "two-strike system" for riders who leave e-scooters outside of designated drop-off areas resulting in bans.
It remains to be seen whether Ottawa will follow Toronto's lead in opting out of the e-scooter pilot program. Ottawa is continuing to participate in the pilot, creating a by-law to regulate e-scooter use, and e-scooters are set to roll out again in 2021.
PHOTO: Matt Gush, iStock
Recommended Articles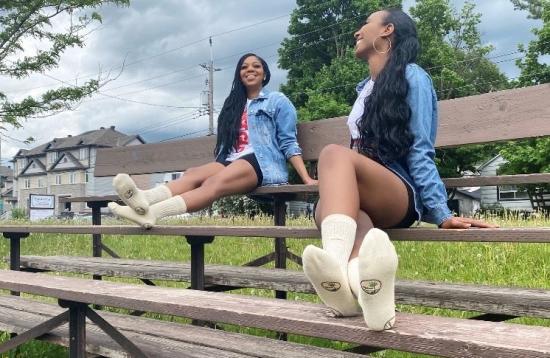 Local musician and businessman Karl Acelin has been interested in the power of hemp for over 15 years, this inspired him to launch Boxhim.
Read full story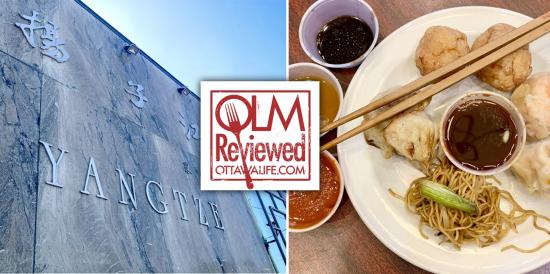 Yangtze has treated its customers to the highest quality service and authentic Szechuan and Cantonese cuisine since opening in its iconic building at 700 Somerset in 1982.
Read full story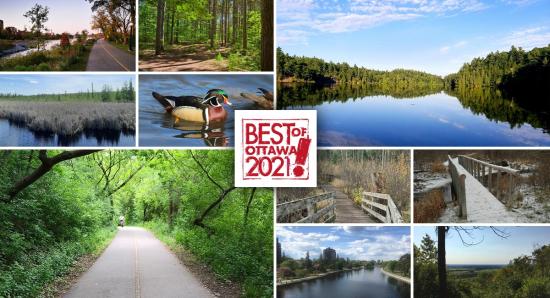 After over 20-years writing about life in Ottawa, we think we have a pretty good idea of the best of what this city has to offer. Check, share and discuss #OLMBest every week!
Read full story
Comments (0)
*Please take note that upon submitting your comment the team at OLM will need to verify it before it shows up below.