The Rise of Rebel Radio
The REBELution will not be televised. At least not in Ottawa, anyway. Here it's waiting for you over the airwaves. Crank the volume, dial in 101.7 FM and join the rebellion.
Leading the charge are a couple of Darryl's and a ragtag gang of misfits looking to gut punch the monotony of radio that, these days, takes less risks and plays it far too safe for them. Rebel 101.7 wants to walk the edge and dare to be different. Yeah, it's a long way down but first you gotta' fall and those at Rebel only have the urge to rise.
"The world is becoming nothing but neighbourhoods of the same box stores selling the same stuff the same way. It is all starting to look the same," says morning jock Darryl Kornicky. He's been working radio gigs in O-town in one form or another for nearly a decade and has seen the market become similar to those box stores.
"The large media corps are beyond taking chances and they have taken over the bulk of Canadian radio. The stations become predictable because they offer a predictable result to the shareholders. It totally ignores passion, especially for music."
There's always been a tinge of rebel in Kornicky. Five years out of college he was fueled with the fire to go after his dream job. He couldn't be any more broke and if you ain't got nothing you got nothing to lose. He wanted to be one of the crazy people he heard having fun on the radio. He loved listening to Ralph Lockwood at CKGM and John Derringer on Q107, guys that were funny, relatable and real. But first he'd have to be a dinosaur. Working promotions as a Toronto stations mascot at least got his foot (and tail) in the door but it was a streetcar full of desire that perhaps landed him his first big break.
"I was given a job of going on a streetcar in rush hour and get as many people to sing Christmas carols as I could. Before we went to air, I asked --on a bullhorn-- a full double streetcar of passengers to help me. I told them straight out that I was trying to get my dream job on the radio and if they all sang and helped me it would blow the boss's minds and may in fact kick off my career. I handed out lyrics to jingle bells and on cue everybody, maybe 75 or more, sang and cheered. When I got back to the station I was dubbed 'Daring Darryl'. It worked. I owe all those people on that streetcar a thank you."
Meanwhile, Darryl Spring was working a dead end job and reaching a breaking point. He'd seen the music scene in the early 90's grow into something amazing. Hip hop, rock, electronica, he was into all of it. He'd start dj'ing in '96 and ended up landing a show on CHIN in Toronto.
"It wasn't traditional radio, we basically just mixed records on-air and talked once in a while," Spring says. "I remember recording a few ID's with their producer and he told me that most of the guys that came in didn't cut great promos, but said that mine sounded really good. That got me thinking, what if I could do radio as a career?"
Both Darryl's would eventually leave Toronto and find themselves in Ottawa. Though he was impressed by the talent he saw in the Capital, Kornicky felt that the radio market seemed too safe and needed a shakeup. He helped launchLiVE 88.5 with the late Andre "Katfish Morgan" Maisonneuve to stir things up.
"Those first three years were a blast and I know we helped change the scene in town. It made everyone else try harder for a little while," says Kornicky. "Ottawa is regarded as one of the toughest markets for radio in Canada. I thought it would be more dog eat dog as it was in Toronto but for the most part it seemed like everybody was just happy going with the flow and keeping their existing share points."
Something had to give, shake loose, and then, in the fall of 2015, Ottawa's blues station DAWG-FM put in a submission to the CRTC to switch formats. Kornicky saw a wave was about to break and he wanted to ride it. Something was coming. By the summer of 2016 there was a gap left in O-town when The Bear put real rock radio into hibernation. It was time to start a rebellion.
"It has to start somewhere / It has to start sometime / What better place than here? / What better time than now?" screams Rage Against The Machine's Zack de la Rocha in "Guerilla Radio", a song that could very well be the theme for what listeners would tune into when flipping the dial to 101.7 that Friday at the end of August.
Rebel radio had arrived.
But like any rebellion the path isn't going to run smooth. The new station didn't have the money larger corporately owned stations had to spend on marketing, talent, vehicles and equipment. As Kornicky says, it was like setting up a vegetable stand next to a Loblaws. But they had music, a mic and a transmitter and soon they had a growing audience of fans who, just like the broadcasters, were ready for something fresh to sink their teeth into.
"I can't explain how lost I was without a good rock station during my ride into work," says Rebel listener Carole Lafontain Borris.
"Rebel 101.7 is what we need in our city to awaken the dead," says Rick Paolucci.
"On air talent, insightful and entertaining, music is awesome. What more do you need?" Janice Curling adds.
Though he knew it was going to be a long hard climb, Kornicky was surprisingly calm at the outset. He'd been out of radio for two years but what lured him back was something he says felt genuine. He landed smack in the middle of the Island of Misfit Toys and it's never seemed like anything but home.
"I truly didn't know what the station was going to be called until the moment after I signed the agreement. When it was revealed I was the new morning guy for a station called Rebel I knew I was in the right place at the right time and I was the right guy. I have my moments but overall it's just been complete focus and fun."
Spring would join the team as Music Director a few months later. When he walked through the door he was simply told to not be afraid. He admits that having always worked in music and programming you can easily get brain washed into the industry programming philosophies, something Rebel wanted to stray far away from.
"Things like you can't play a heavy or an 'obnoxious tempo' song on the morning show or during daytime hours, that you have to bury them in evenings and overnights. I was told not to worry too much about that," says Spring.
"I just wanted to make it successful; this was a second chance for me. So I think that has shaped some of the waves that we've gone through. It's just gotten a little grittier than it was say two months ago."
While some may have counted them out, the station marked its first year rockin' the airwaves last August and there's no signs that the tires are going to be falling off this ride any time soon. Kornicky says they owe so much to their listeners for keeping them going, especially through the rougher patches. It's a station, after all, that is made for them, not what a research firm says they should listen to.
"We ask them to help us build this thing. We don't ignore them and it pays off. They are very engaged in the music. We answer their questions. We are building a community of Rebels as much as a radio station. They know their music and they are not afraid to tell you what is what."
Both Darryl's and their small team know the station is an underdog in a jungle of corporations but choose any random moment and tune in to see how loud this dog can bark. Or listen to who's listening. Ottawa Life had no choice. Rebel was not part of our ten top radio stations in the city when we launched a Best Of list in the summer, something Rebel's audience quickly let us know about it. A few months later, this same audience would cast their vote for the underdog and see Rebel claim the inaugural Ottawa Life Award for Best Ottawa Radio Station.
It's fair to say that real rock radio isn't going anywhere. This rebellion is far from over.
"We are a small group of passionate radio people working hard to do something a little different," says Kornicky. "Don't be afraid of something new and don't be afraid to turn it up!"
Recommended Articles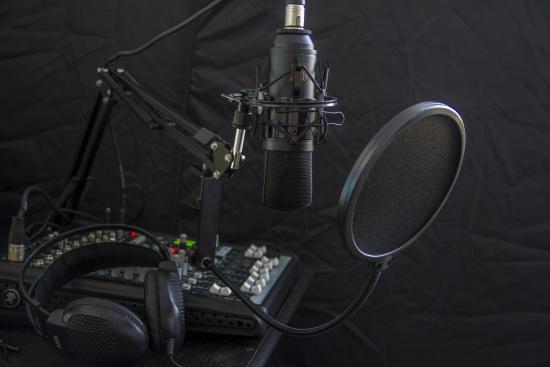 With 20-years writing about Ottawa life we think we have a pretty good idea of the best of what this city has to offer. In this new weekly summer series we'll share it with you. From our top picks of hotels, live music venues, local brews, bands and more, check, share and discuss #OLMBest every Monday!
Read full story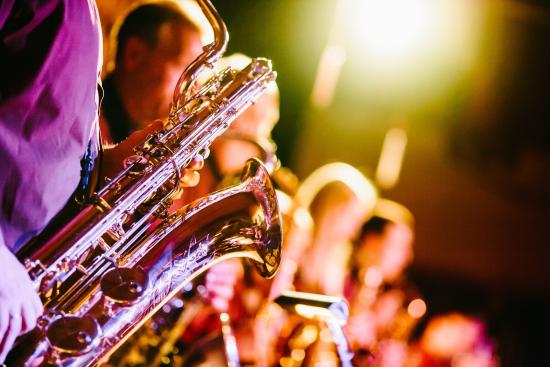 With 20-years writing about Ottawa life we think we have a pretty good idea of the best of what this city has to offer. In this new weekly summer series we'll share it with you. From our top picks of hotels, live music venues, local brews, bands and more, check, share and discuss #OLMBest every Monday!
Read full story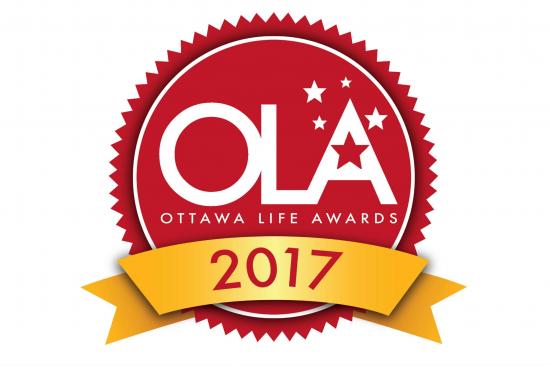 Comments (0)
*Please take note that upon submitting your comment the team at OLM will need to verify it before it shows up below.