Business
Artist Grace Edwards creates glass poppies for the Royal Canadian Legion
Artist Grace Edwards creates glass poppies for the Royal Canadian Legion
As part of the Royal Canadian Legion's annual Remembrance Day campaign, millions of Canadians buy poppies, our national symbol of remembrance.
The Royal Canadian Legion Poppy store teams up with Canadian artists from across the country who are dedicated to remembering our wounded and fallen warriors. Today, Canadians can purchase everything from poppy scarves, throws, glass poppy pins, and fused glass artwork depicting the Vimy Ridge Memorial, all from highly talented individuals who want to do their part.
Ottawa Life Magazine recently spoke to one of the artists contributing to the Legion Poppy Store. Grace Edwards creates beautiful poppies out of glass. Like many Canadians of her generation, she grew up knowing the war's profound impact on her parents. Her mother and father were barely adults when the Soviet Union invaded the Eastern half of Poland following the German invasion of 1941. They were both deported to Siberia and sent to Soviet labor camps.
After their release, they travelled to Europe following the route that so many other Polish people fleeing the Soviets took, through Iran to British Mandatory Palestine. They joined the Polish army, doing whatever they could to help fight the Third Reich.
Edwards's parents emigrated to Canada in the 1950s. As a young child, she says she remembers her parents meeting with fellow veterans of the Polish diaspora and often talking about the war years. When living in Ottawa, she always attended the Remembrance day commemorations.
After visiting a friend in Houston, Texas, Edwards began to learn the art of lampworking. She describes lampworking as "the art of melting glass." The term is derived from the oil lamps originally used to melt the glass. In 2004 while living on the outskirts of Ottawa, Edwards took a leave of absence from work to care for her ailing husband. She used her spare time to master her newfound passion. Most of the glass used by lampworking artists is machine rolled, but Edwards discovered high-quality Lauscha hand-pulled glass from Germany with a palate of rich colours not seen in its mass-produced rival.
Edwards wanted access to Lauscha glass, but it was unavailable in the Canadian market. She soon realized that the only way to obtain this beautiful glass was to start her own business. With her new home business up and running, she could import the glass and use it to produce her art.
In 2006 Edwards's husband lost his stoic battle with cancer, and she stepped back, taking time off to figure out what came next. In the wake of her loss, she decided to make an about-face and pursue her passion, lampworking. Next was selling everything, moving to Ottawa, and opening a teaching studio.
Before long, Edwards had a workshop setup with a ten torch, where she could run classes. Her shop was a creative haven for artists, many of whom began their lampworking journey by taking one of Edwards's classes. They regularly returned to rent 'torch time' or to enhance their skills from one of the many guest teachers Edwards brought to town. There were always interesting things happening at Edward's shop, and thousands of people participated in her classes over the years. In 2018, Edwards decided to wind down her business's educational and retail side. She closed her shop, packed her torch, and headed west down the 401 to London, Ontario.
The change allows Edwards to focus on her love of lampworking, creating personal works, and producing poppies for the Legion's Poppy Store.
Edward's beautiful glass poppies became super popular after Sophie Trudeau was photographed wearing one at the cenotaph during a Remembrance Day ceremony. It wasn't long before The Royal Canadian Legion approached Edwards to produce her glass poppies for sale in the Poppy Store. Visitors to the Juno Beach Centre in France will also find Edwards poppies for purchase there.
Learning how to make the poppies took nearly a decade, but Edwards has completed over 5000 and states that she has it "down to a fine art." It takes her about 20 minutes of torch time per piece before the glass is fired in a kiln, cooled, and the pin assembly added.
As the daughter of a Canadian veteran, Edwards says the poppies she creates are "a symbol of what my parents went through, and I have been so lucky and so fortunate to understand what I didn't have to go through. What they gave up for me not to know."
As remembrance day draws near, consider buying a glass poppy and then wear it year-round as a symbol of remembrance. The money raised goes to the same good causes that the Royal Canadian Legion poppy drive supports each year.
---
Visit www.poppystore.ca for poppy products by other talented Canadian artists. Their merchandise is a great everyday reminder of previous generations' sacrifices so Canada can be at peace.
Recommended Articles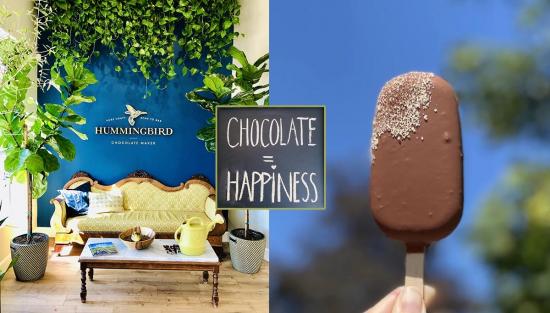 They say that money can't buy happiness. However, it can definitely buy chocolate, which will put a smile on your face!
Read full story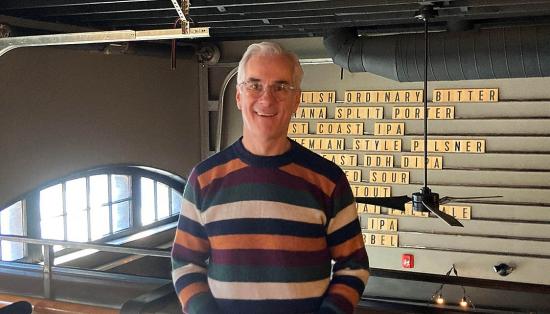 Owner Dave Longbottom believes that part of what makes his business special is creating an atmosphere where people get together and socialize.
Read full story
There's no shortage of fall-themed treats! Here are a few of our favourites . . .
Read full story
Comments (0)
*Please take note that upon submitting your comment the team at OLM will need to verify it before it shows up below.