Restaurant
The secret sauce: How a local Ottawa restaurant beat the odds
The secret sauce: How a local Ottawa restaurant beat the odds
Starting any business puts a lot on the line, but restaurants and coffeehouses are another story altogether. Despite the fierce competition in the industry, opening an eatery is the dream for many, and is therefore worth the risk. Ottawa's Grounded Kitchen & Coffeehouse is one of the success stories, and an inspirational one at that.
Grounded started out as a small, unknown restaurant serving 2-3 customers per day. Since then, it has grown into a fixture in Ottawa's restaurant scene, serving over 200 customers per day. In an industry where 60% of businesses do not make it past the first year, celebrating seven years in business is no small feat.
According to Grounded's co-owner Amir Rahim, the key to a successful restaurant is the ability to stand out in the crowd without becoming too niche. It's true, he offers specialty items, such as locally brewed coffee and some of Ontario's finest craft beer, but he balances that with a great breakfast that will delight everyone's taste buds.
Rahim believes that while being a restaurateur is not for the faint of heart, there are some practical steps that can help pave the way for success, including a focus on managing cash flow and understanding the importance of using capital to fuel further growth.
"Cash flow is always a big challenge, especially for restaurants, which experience low profit margins to begin with. Any interruption in revenue can be dangerous," Rahim explains. But he says that those who are serious about their business have options. For Grounded, the best option was OnDeck.
"In mid-2015, I took out a loan from OnDeck to help cover day-to-day expenses like payroll, taxes and supplier costs," he says. "Having an extra $20,000 to $30,000 in the bank meant I could focus on what I do best: serving my customers and running my business."
OnDeck is the leader of U.S online small business lending. Since 2014, the company has given more than $50 million in financing to Canadian small businesses, with applications being approved in as little as 24 hours. Even more importantly, OnDeck has earned an A+ rating from Canada's Better Business Bureau, meaning that you can rest easy with your loan. According to Gary Fearnall, Country Manager at OnDeck Canada, Rahim serves as a great example of an operator who understands how to utilize lending to grow a business.
"Hiring, inventory, marketing, and equipment are examples of inputs that can come up quickly," Fearnall says. "Having access to additional capital allows business owners to be ready to respond to new opportunities when they arise. Small business owners will be best equipped for a successful year if they take the time to learn about the various lending options available to them, and understand the overall cost of a loan versus the opportunities it will afford."
Rahim goes on to note that taking on debt is not always bad, as long as it fuels growth: "Consider the overall cost of the loan versus the opportunity it affords – if a new patio will cost 20k to build, but will bring you an added 50k in business, it makes sense."
It's inevitable: if you want to turn your business idea into a reality, whether it be a restaurant like Rahim's or a downtown boutique, you're going to need some help. With proper capital management, a loan might just be the secret ingredient that leads you to success.
Recommended Articles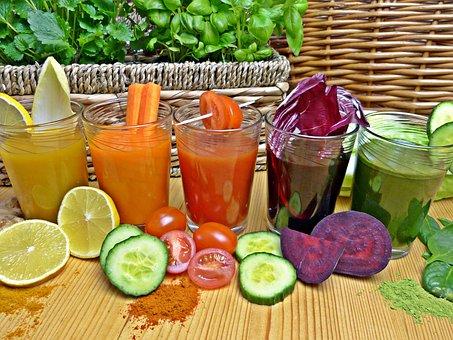 In Ottawa you can find everything you want. This is one of the most wonderful things about this city. You don't necessarily have to be vegetarian to know where you can eat great vegetarian food. There are days in which we want to eat light, try new things or detoxify our body.
Read full story
If you're going to name your restaurant after a place you have to catch a tornado to get to, it's on point to have a location that's a little hard to find. Oz Kafe is now two for two on that count.
Read full story
There is no doubt that, in the upcoming months leading up to Canada's 150th Celebration, that many Ottawa restaurants will attempt to rift on "Canadian" cuisine. However, I doubt as many will do it as successfully as Executive Chef Stephen La Salle and the staff at feast + revel in the Byward Market.
Read full story
Comments (0)
*Please take note that upon submitting your comment the team at OLM will need to verify it before it shows up below.