The Sheepdogs find a new normal
It's been a weird time in the world period, but for touring bands the pandemic has forced them to figure out a new way of keeping busy. With time away, The Sheepdogs have found new ways of performing, making music and connecting with fans. We caught up with Sheepdogs member Ryan ahead of the band's drive-in show at Wesley Clover Parks on September 19 to discuss new live challenges, playing on a balcony, and where they've found themselves lately.
---
Ottawa Life: It's been a minute since I've really talked to any band this pandemic, so I was curious what the band has been up to during the pandemic?
Ryan Gullen: Well I think it's obviously been a weird one to navigate. Especially with the band that we are, we are so used to being constantly busy with touring, recording or whatever. So being forced to slow down was in some ways a good thing and a bad thing. We're very fortunate that we've been successful enough that it's not too stressful to take a couple months off. But at the same time it was nice to take some time to recalibrate. For what feels like fourteen years it's felt like we've been touring non-stop. The other day we played our first show in what I believe was ten month, and that's the longest in our entire career that we've gone without playing, including when we started. Obviously we don't live in the same house, though people think we do sometimes, but we've finally been able to get together to do some jamming now. We're figuring out writing from afar, and writing from our various places. At the same time, it's made us really excited to get back to the live, interacting with people aspect of things.
Ottawa Life: And has there really been any material coming out of this time, or is it a lot of banking up ideas for a future band meet up?
We're just trying to find ways to challenge ourselves creatively for writing. We've only done a few shows in this time, so otherwise we've just been sending ideas back and forth. Once we can be in the same room more we'll be moving on the new material. It's unfortunate since that seems like it's going to be a while before we can get back to normal, especially for touring and playing clubs.
Ottawa Life: There's been a string of drive-in shows and fests recently, so with that in mind have you learned anything from seeing others do this recently and what's your plan for the show?
You're forever paying attention to your peers and other things going on. The challenge with any sort of show that's happened, whether it be online or drive-in shows, it's always about figuring out how best we can do it without compromising the set itself. We don't want to put people in harm's way for a show. For July Talk's drive-in event they put a lot of work into making sure it was safe, and doing something cool with the streaming. We're rooted in being a live band, so we didn't want to rush into playing a show for the sake of it. So it's been a hard time, trying to make sure it's still enjoyable and not too restricted. Seeing the other shows it felt like the right time to do it, and we wouldn't have to travel around too much for it.
Ottawa Life: Are there any challenges that you found planning this kind of show that you weren't' expecting to account for?
We have really good folks on our crew that makes sure shows go seamlessly. Making sure the audio is good is really important right now, for both the streams and drive-ins. We have to account for radios in people's cars but also the pa's and all the sound on stage. We hadn't thought about some of these details with our typical live shows, so we don't want to compromise that experience. As human beings we crave that interaction and it's been torn away from us. That's been taken out of the shows quite a bit, so we want to make sure people can see what's going on on stage. We want the stage to look good too, especially through multiple cameras. It's not going to be like a show at the Bronson Centre, but we want to replicate that feeling as much as we can.
Ottawa Life: And are you doing anything to take advantage of the controlled audio channel and the focus on the cameras?
If someone is on stage playing a kick drum, you can hear that from a kilometre away, so there's latency to figure out for one thing. Plus you might be hearing audio from other people's cars as well. So there's a lot to navigate. It's not going to feel like you're watching a movie. The sound will be more of a full mix than when you're right in front of an amp at the front of the stage. We didn't want to do these shows if you couldn't get that same energy, and so it wasn't just like you were watching a movie of a show.
Ottawa Life: What was the story behind your recent set at KrugoFest?
It was called KrugoFest but it was just a show we put on. It was one of the first things we did recently, it was really interesting. We had offers but not a lot of them made sense to make sure people got the experience for their money's worth. They partnered with a hotel, and put people out on hotel balconies on all one side of a hotel. We were playing on the adjacent roof to a whole side of a hotel. We did two nights of that, just us. It was pretty neat to present a live show in a cool way and it was safe.
Ottawa Life: What's the story behind the elderly crew in the "Saturday Night" video, since it rarely appears like a room of actors but always feels wild?
I directed the music video, I rented a hall and I just asked my grandma to pull together a group of her friends, and she's 86 years old. It was easier and more fun than simply getting a bunch of actors, because I basically just threw a party for a bunch of senior citizens. I ordered them pizza at the end of the day for like a craft services kind of thing, and in typical fashion they passed around a hat to collect money for the food. I was like "No no, you don't have to pay." I was excited to put that together, and it was cool to have them be able to show their grandkids that they were in a music video.
Ottawa Life: What was the idea behind your happy hour Zoom call and Q&A, and do you see yourselves using this to coordinate on a band for now?
Well that was back in April, right when we didn't know how long it would go on. It was just us chatting over some beers for our drummer Sam's birthday, but we decided to do it as a larger thing online. We try not to pretend to be unobtainable people, so most of this is unplanned, and we just wanted to let people ask questions. Without living in the same city, we've actually been reinvigorated to get back at it, not even through Zoom. It's not like we don't like touring, but the time away gets you excited, since we're already a cohesive unit. We want to do more of it, and we felt like it reached a point where your phone was buzzing you with everyone doing it for a while. We want to do more going into the fall though.
Photo: Mat Dunlap
Recommended Articles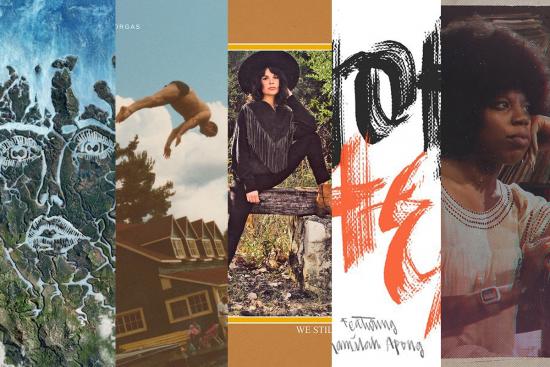 In our weekly music column, Owen Maxwell brings you five album reviews.
Read full story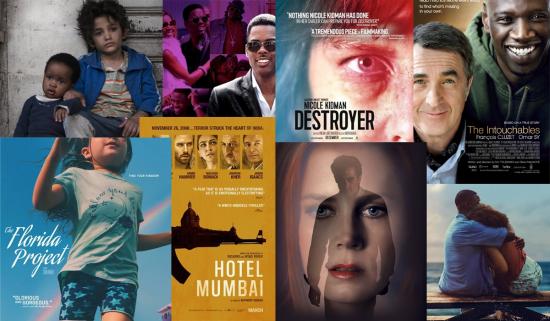 Keith Whittier brings you his list of 21 movies from TIFF that you may not have seen — but you should!
Read full story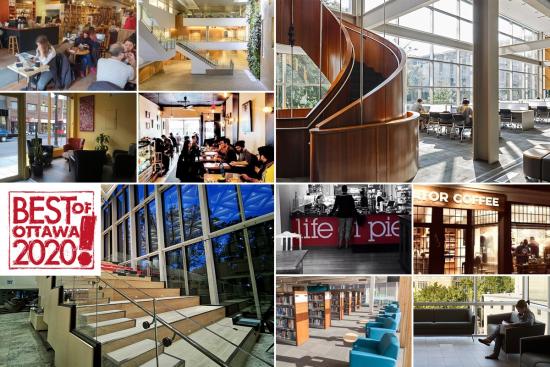 After over 20-years writing about life in Ottawa, we think we have a pretty good idea of the best of what this city has to offer. Check, share and discuss #OLMBest every week!
Read full story
Comments (0)
*Please take note that upon submitting your comment the team at OLM will need to verify it before it shows up below.