The Tackies Stay Cool Inside Their Rising Blaze
Photo credit: Andre Gagne
---
Hans Vivian-Wenzel, Galen Cussion, Mathieu Malette, Jamie Orser…remember these names. They are The Tackies, one of Ottawa's hottest bands. Trust us, that fire isn't going to be contained to just this city for long.
Meeting in their first year of Carleton's music program, the four quickly became friends and started playing together mainly for fun. Out of these jam sessions came the foundations of the band's sound and, most importantly to their eventual frontman, a connection that meant much more than a diploma did.
"I didn't go to graduate, I went to meet people and see what happens," says Hans Vivian-Wenzel. "The Tackies is exactly the outcome I could have ever hoped for, though the program was amazing and doing the four years until the end really ensured the quality of music is there in our writing."
Their sound can best be defined as DWBL, Don't Wanna' Be Labelled. It's a mishmash of punk and alt. rock with a bit'o'bop n' pep all spread out on a beach party blanket. It borrows from the mainstream but doesn't firmly latch itself to it. Initially, it wasn't something that everyone in the band thought would work.
"I think that at first, we may have hit a conflict of interest. We bantered a lot about how certain things should be played by each person, we all had an idea as to how each part should be played. Eventually I think we all gave up on that and realized that we are in a band, not a control freak convention," explains drummer Jamie Orser.
Bassist/keyboardist Galen Cussion recalls that there was enough common ground, even if some of it was a little rocky, to keep them going. All four of them tossed their influences into the pot making for an evolution that doesn't emulate. Instead, it relishes in it's want to be everything everything else isn't. Whatever it was, it caught the ear of a woman that had a show coming up in few days. She needed a band.
With their first gig approaching, that four hadn't started calling themselves anything. Hell, they didn't even know if they were really a band yet. They had some tunes, a style they were trying to maintain but something was missing. This was rectified by the kind of inspiration that only comes from a shirt hanging on a bathroom wall. Its pattern was kinda' tacky and before anybody could really protest --or come up with something better-- they had a name. A few days later they also had their first EP.
Things were moving quickly and for a band not looking to be pinned down and boxed in this worked to their advantage. Before people even heard the name 'The Tackies', they were already on the scene as though they'd always been there. You just hadn't discovered them yet.
"We try to keep our options open when writing and while we do like to have our audience come up and dance, we're not against having some heavier riffs and songs as long as they're good songs," says guitarist Mathieu Malette of the group's laissez-faire dynamic.
"Honestly, I don't think we really try to shape our songs in any specific way. Most times one of us will come to rehearsal with some sort of song idea. It's sometimes just a riff and sometimes a full guitar part. Once the idea is brought to the table, we try it out and if we like it the rest of the band will try to write parts around it."
While Vivian-Wenzel cops to trying to control the outcome of their songs early on, he learned that just letting his band mates go to town is what creates the optimum Tackies tune. The most fun they have is when they're just messing around in rehearsals, an energy and silliness that they bring to their often comedic live shows.
"I feel at first we just brought some of our goofy rehearsal antics to the stage with us, and while maybe we ham it up a little, all of it is spontaneous. I'm sure if you were to compare a bunch of our shows there would be things we do almost the same, but we don't choreograph our quirks," says Cussion.
Despite only being around for three years, The Tackies have amassed a loud local following. A hometown group's first show at RBC Bluesfest tends to be a tent crowd peppered with family, friends and the folks who wandered in curious about what's going down on one of the side-stages. Their show packed in a merry mob who knew all the words like it was their 50th time seeing the band live. And the screams…ohhh, how they screamed for them.
The Tackies were not on their way to becoming rock stars…they were there.
After the Bluesfest show the band mutually agreed that this is what they wanted life to be like all the time. They were meant to be musicians. Now everything The Tackies do is for those people who want to come out and party with them. Sure, like any group they want to find success but, whether it comes or not, the main plan is to enjoy every step towards wherever they are going.
"I honestly think I won the lottery in band mates. We genuinely love each other and feel like a family, these days more than ever, and that leaks into the output for sure," says Vivian-Wenzel.
They started landing more shows at places like The Rainbow, LIVE! on Elgin and The 27 Club as they made a steady climb up the ladder. Still, there were waiting for a chance to show the city they were deserving of being perched on top of it. Along came CoverMe!, a contest hosted by this publication in which a slew of local bands battled it out for a chance at a cover story. They bested eleven others over three separate outings but remain humble about their win, saying it was just great to play with so many awesome bands.
"We just came to play, though we did make every set fairly different, even in the way we presented ourselves, mostly cause it's fun to just try new things and new styles on stage,"
Vivian-Wenzel says on how they won over both the crowds and competition judges.
"Seeing a crowd that has never heard your music before start to look around, smile, laugh, and then singing along is one of the best parts when on stage," Malette adds.
With a successful first tour, a second EP, the competition win and now a cover story, The Tackies are prepared to be propelled faster and farther. The four-member band has high hopes for the upcoming year.
"We've been experimenting with a fun new sound that borders our old style and our new style, ideally we'd love to throw that sound into an album and release it when we feel the time is right," says Orser. "We released two new songs recently, the first of which, Shh, Finally put one of our songs over 1000 plays on Spotify. Both songs are a good indication of what is to come for new music from The Tackies!"
"I think the main goal right now is to keep having fun shows and hopefully have them grow over time, mostly cause the bigger the party the more ambitious spectacles we could hope to attain," says Vivian-Wenzel.
The band is just keeping cool inside the growing flames that surround them. When you're already on fire you got two choices, burn out or blaze brighter. If the last three years are any indication, The Tackies have a lot more heat to release before the end.
Follow The Tackies on Facebook and Instagram @thetackies!
Recommended Articles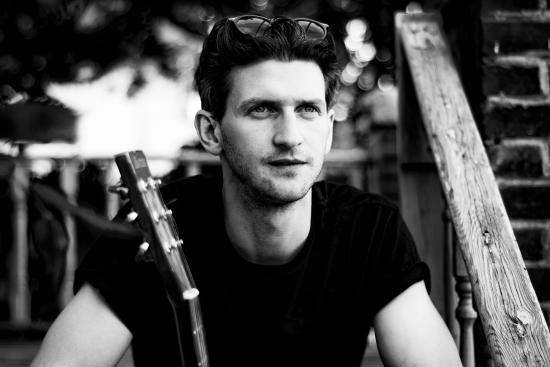 To every artistic dreamer wallowing in the drudgery of a job that shackles up your creativity, Cleyn's story is indeed encouraging.
Read full story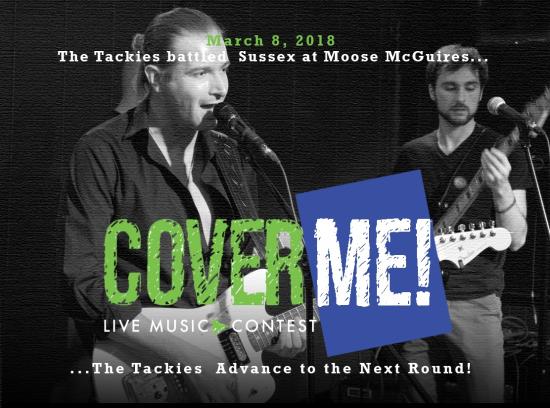 Check out these shots of last night's CoverMe Contest performance by Sussex and The Tackies.
Read full story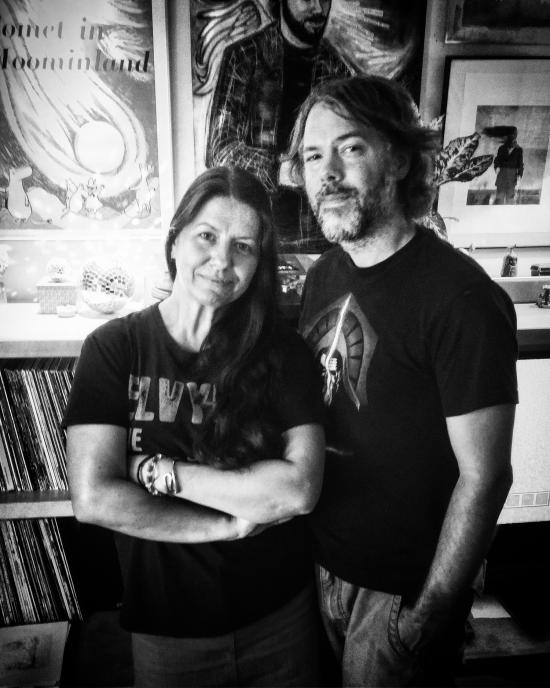 For over 15 years the husband and wife team of Marc Audet and Bérangère Bouffard having been making Ottawa pretty graphic.
Read full story
Comments (0)
*Please take note that upon submitting your comment the team at OLM will need to verify it before it shows up below.