Reviews
The theme might be familiar but Keaton's performance elevates "Mack & Rita"
The theme might be familiar but Keaton's performance elevates "Mack & Rita"
Synopsis: A 30-year-old writer spends a wild weekend in Palm Springs and wakes up to find she has magically transformed into her 70-year-old self.
Director: Katie Aselton
Stars: Diane Keaton, Elizabeth Lail, Taylour Page, Simon Rex
---
I shouldn't like Mack & Rita . . . I shouldn't like Mack & Rita because we have seen many incarnations of this film. Freaky Friday, 17 Again, 13 Going on 30, etc. We take one character and put them in the body of a totally different character, and hilarity ensues. Sometimes it works, but more often, it doesn't. We've been there. We've done that. I shouldn't like Mack & Rita.
In this film, we meet Mack, played by Elizabeth Lail (YOU Season One). Mack is pretty simple; she's a writer and has her group of friends but doesn't feel like she fits in. She's always felt like an older woman trapped in a younger woman's body.
She goes to see a questionably quirky character (Red Rockets Simon Rex), and presto-chango, Mack transforms into an older woman (Diane Keaton). She then pretends to be Mack's Aunt, Rita.
Again, been there, done that. I shouldn't like Mack & Rita, but this film has two things the others didn't that make it stand out.
The first is Diane Keaton. She is an icon. Nominated for four Oscars with one win, she is highly likable on and off the screen. In every interview, she comes off as someone with an infectious personality who is funny, intelligent, and doesn't take herself too seriously. As far as her career, well, allow me to impress you with her resume: The Godfather Series, Annie Hall, The First Wives Club, Somethings Gotta Give. Diane Keaton doesn't conform; she is her own person, and I appreciate that so much about her.
At 76 years young, Diane Keaton seems to be one of those celebrities whose personality shows that she doesn't see herself as a celebrity.
The second thing that makes the movie stand out is Katie Aselton. This is her third directorial effort and the first she hasn't starred in. I didn't recognize her name when I started researching this film, but after seeing her picture, I recalled some of her acting work. She was on an episode of Curb Your Enthusiasm (Thank You for Your Service), and she accomplished what many can't do; she went toe-to-toe with Larry David and was amazing. And, of course, just because someone can act doesn't mean they can direct, but Aselton can. She has made a very funny movie with Mack & Rita.
I appreciate that this film will appeal to a wide range of audiences and different age groups. In this time of inclusion, we don't tend to see many projects geared toward or endear our senior community. Years ago, I attended a marketing seminar that the CBC was hosting. The topic of shifts in marketing was being discussed, and I remember the point was made that advertising, etc., would not be directed towards seniors for some time and that a show like The Golden Girls wouldn't be made again for a long while. Now, if you're reading this wondering what The Golden Girls is, the point has been made.
I spoke about Keaton and Aselton individually, but the combination of the two helps this movie take off. Under Aselton's direction, Keaton gives a fearless performance. Her lack of inhibition in this role makes this movie stand out.
You want to meet Rita. You want to hang out with her. You want her to be your friend, your aunt. Some are critical of the choices that actors make when it comes to roles, and I've been guilty of that as well. Not here, though. Not every movie is for everyone, but there's certainly an audience that will enjoy Mack & Rita.
This style of movie definitely navigates through some familiar themes, but Keaton's performance elevates the overall film. On paper, this cast is an all-star ensemble: Taylour Page (Zola), Patti Harrison (Together, Together), and Hollywood Loretta Devine and Wendy Malick.
This is an enjoyably cute film.
I shouldn't like Mack & Rita, but I did!
Grade: B-
---
Watch the movie trailer:
Recommended Articles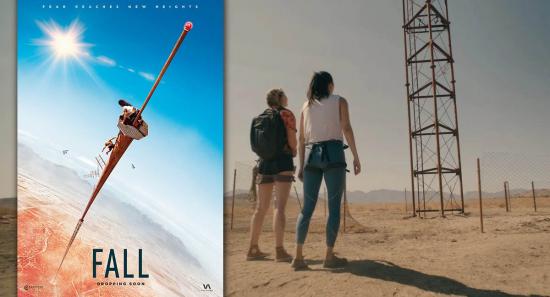 After they climb 2,000 feet to the top of a remote, abandoned radio tower, best friends Becky and Hunter find themselves stranded with no way down.
Read full story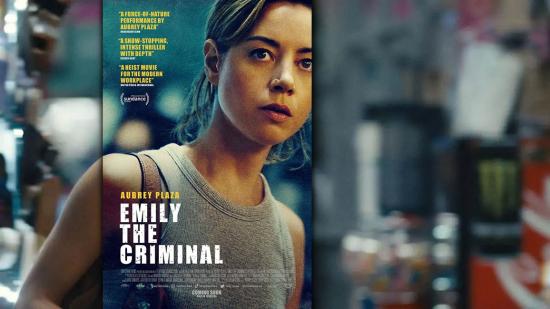 As Emily goes deeper into this world, she gets increasingly mixed up with people she may not necessarily want to be in cahoots with.
Read full story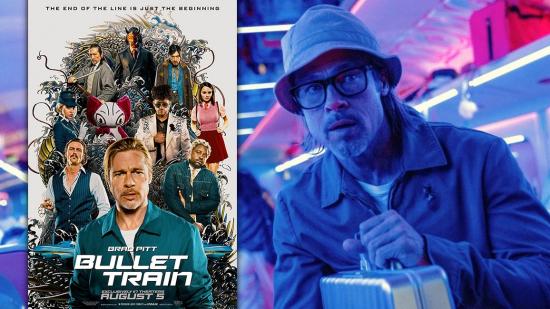 I laughed, jumped at parts with excitement, and left the theatre feeling satisfied with what I saw. Is it for everyone? Maybe, maybe not, but it was definitely for me.
Read full story
Comments (0)
*Please take note that upon submitting your comment the team at OLM will need to verify it before it shows up below.