The Top 25 People in the Capital: 21-25
This year we teamed up with Crusoe,
the Celebrity Dachshund, to sniff out
the top dogs in the city that are actually people.

Crusoe got his game face on and scouted out
Ottawans that are the ones to watch.

They are the best that the capital has to offer
and have made their mark on their communities,
be it at the local, national or even global level.

These are Ottawa Life's 2017
Top 25 People in the Capital.
---
Andrew Bennet
Man of Faith
Dr. Andrew P.W. Bennett is Senior Fellow at Cardus where he also serves as Program Director for Cardus Law and Chair of the Cabinet of Canadians for Cardus' Faith in Canada 150. Bennett leads a group of esteemed Canadians from a variety of faith traditions and walks of life that are having a national conversation about faith in our common life as we celebrate Canada's 150th anniversary. Most people will recognize Dr. Bennett from his work as Canada's first Ambassador for Religious Freedom and Head of the Office of Religious Freedom from 2013 to 2016 during which time he led in defending and championing religious freedom internationally as a core element of Canada's principled foreign policy. Bennett also served as Canada's Head of Delegation to the International Holocaust Remembrance Alliance, a 31-country body which leads international efforts in Holocaust education, research, and remembrance. A man of deep Christian faith, Bennett is active as a subdeacon and cantor in the Ukrainian Greek-Catholic Church at St. John the Baptist parish in Ottawa.
---
Brigitte Larsen
rehoming dogs
Dog person through and though, Brigitte Larsen is the co-founder, President, Foster Director, and one of six board members of Freedom Dog Rescue [FDR]. She is a proud mother of two human children and five furry canines. She works full-time and still somehow manages to balance rescue, work, and family. Backed by a fleet of dedicated volunteers, she can often be spotted racing around town to different FDR events, or transporting dogs and donations to the organization's various foster homes. When asked about the success of the rescue, Brigitte credited their accomplishments to her team: "We have such an amazing group of people who are very passionate about rescue and this is reflected in the rapid growth of FDR. Our team works hard to not only make this successful and reputable, but to also be a loving family who support each other through the challenges of running the rescue."
---
Abdirahman Abdi
POSTSHUMOUSLY
The controversial case of Abdirahman Abdi, a Somali-Canadian who died after being taking into custody by Ottawa Police, has permeated the headlines since July 2016. His death sparked a public outcry including the forming of Justice for Abdrirahman, an Ottawa group seeking greater transparency while challenging racial inequity and bringing on positive change. As growing racial tensions mount south of our border, Abdi's death has shown Canada to not be exempt from such treatment and would shine a bigger light on police misconduct in the city. Groups like The Canadian Somali Mothers' Association, Canadian Council of Muslim Women and Black Lives Matter would all come together in support of Abdi and his family. Mayor Jim Watson, who spoke at Abdi's funeral, would go on to say how he was inspired by the strength of the Somali community in the aftermath. "We need to continue to work together to overcome dividing forces and strive to emerge more unified than before," Watson would say, showing how Abdi and his tragic death should help facilitate change. On March 6, 2017, Constable Daniel Montsion was charged with manslaughter, aggravated assault and assault with a weapon. His trial is set to begin in 2019, nearly three years after Abdi's death.

---
Tim and Steve Beauchesne
All-in-the-family business
The idea to start their own brewery hit Tim and Steve Beauchesne while letting their imaginations run wild enjoying a cold pint on a warm summer day in 2004. After two years of planning and preparing, their dreams became a reality and Beau's All Natural was born. The father-and-son dynamic duo poured their heart and soul into the project that soon became one of the most popular craft breweries in the area. Even if you haven't tried their famous Lug Tread, their flagship brew sold at many establishments around the capital, you've definitely heard of it. The newly employee-owned company will forever and always be family-focused. Their organizational culture is built on close bonds (both familial and friendly), along with the pillars of innovation, ethics and an all-around shared passion for beer. In fact, the brewery's tight-knit crew is largely made up of Tim and Steve's friends and family. That same crew will be the ones leading the company into the future as both their honourary extended family and the business continue to grow.
---
Crusoe
Fur Famous
Crusoe the celebrity dachshund is Ottawa's cutest four-pawed star. The amazing canine is the author of a New York Times bestseller — Crusoe the Celebrity Dachshund: Adventures of the Wiener Dog Extraordinaire. He won the 2017 Shorty Award for the Best Animal category, and his advertisement won TV celebrity Ellen DeGeneres's Superbowl commercial challenge competition, earning him a moment of fame on her show. Crusoe's parents are Ryan and Lauren, and they double as his acting managers and promoters. He and his parents regularly visit Toronto where his half-brother, Oakley lives. The two are often featured together in matching costumes on Crusoe's popular Instagram page. In August of 2016, Crusoe underwent emergency surgery for intervertebral disc disease (IVDD), a condition which 25 per cent of dachshunds suffer from. Ryan and Lauren were able to keep Crusoe's followers up to date throughout the ordeal, setting the bar for other dog owners going through the same situation. We're so proud to be home to the most 'hound'some pup of them all!
Recommended Articles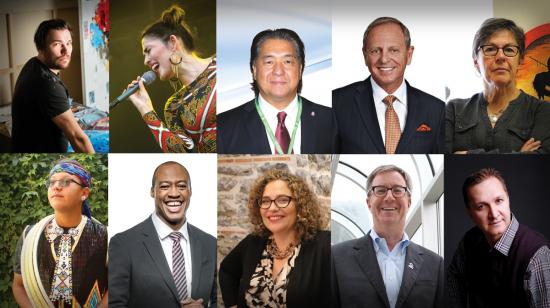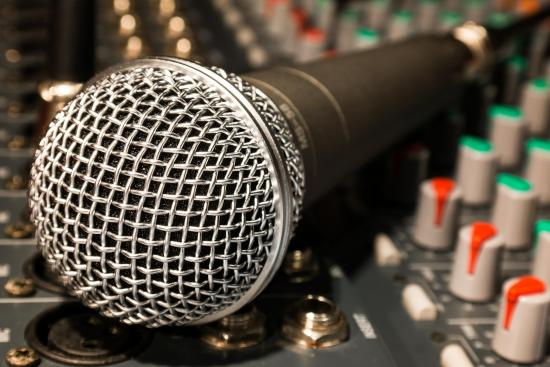 With 20-years writing about Ottawa life we think we have a pretty good idea of the best of what this city has to offer. In this new weekly summer series we'll share it with you. From our top picks of hotels, live music venues, local brews, bands and more, check, share and discuss #OLMBest every Monday!
Read full story
Comments (0)
*Please take note that upon submitting your comment the team at OLM will need to verify it before it shows up below.