Sports
A shutout for the Senator while Vancouver heads into marathon month
A shutout for the Senator while Vancouver heads into marathon month
Just a little more than three weeks left to dip in and get a taste of what you like and – perhaps – don't like when looking at the Ottawa Senators' future up closely.
With that in mind, as the playoffs draw near for four of the Senators compatriots in the NHL North, let's take a jig around and hit on a few pressing issues . . . for Ottawa, and, for others.
CANUCKS BOUND TO STRUGGLE: Hardest hit by COVID, the Vancouver Canucks hadn't played a game since March 24 before Sunday's match against Toronto. In total? Eleven games were called off.
That means a crammed schedule. Vancouver plays 18 games over the next 31 days, which is just nuts even if you're fully rested and healthy, which the Canucks are not.
Thatcher Demko, Tyler Motte, Olli Juolevi, Nate Schmidt and Jake Virtanen are unavailable due to the pandemic.
Head coach Travis Green – he also suffered through a miserable stretch after contracting the virus – said to TSN: "When you coach a team and you care about your players so much, it's almost like your kids. You want to make them feel better and you can't."
Ottawa plays Vancouver four times in the next week-and-a-half.
PARADE OF YOUTH ROLLS ON: Shane Pinto was the latest to join Ottawa's kiddie corps this past weekend with a decent showing against the Habs Saturday afternoon. The freshman collected an assist but was more noticeable for his ability to pick off passes and pucks in the air. (Cool it on the Mark-Stone-comparisons please).
Pinto joins Jacob Bernard-Docker as the latest to hop on board. For some bizarre reason, Bernard-Docker was a scratch Saturday.
OTTAWA PLUSES: Top on my list is Josh Norris.
The rookie seems to grow by each game. The thing that really sticks out is his hockey smarts. Norris has plenty. Can't teach instinct.
We could go on also about Brady Tkachuk, but we've been down that road.
And I never thought I'd throw this on a page, but hell, Nikita Zaitzev was pretty damn good against Montreal, wasn't he?
Even if you don't buy into the stat, and I'm 'meh,' Artem Zub leads the club in plus-minus at Plus-4. Can't dismiss what he does on a daily basis though, and that's steady, if unspectacular hockey.
OTTAWA MINUSES: Top of my list is Josh Brown.
Sorry to say but Brown cannot keep up to today's game-pace.
Tough?
Sure, but we saw where that got Erik Gudbranson.
Also – still not getting the love for Erik Brannstrom. This was your golden ticket in the Mark-Stone-to-Vegas deal? Big misread by Pierre Dorion. For a defenceman, Brannstrom is simply too tiny out there. He's getting creamed on a nightly basis.
Same game as Norm Maciver (. . . but that was 30 years ago).
WHIPPING BOY BETWEEN POSTS: You could just feel the HF hockey board posters sharpening their pencils (I know, conspicuously old-fashioned).
Matt Murray's back in goal for Ottawa??!! Hot damn!! Let's tear him a new one!!
You know what – Murray was solid Saturday against Montreal. Murray posted Ottawa's first shutout in two years (thanks to my old boss, Tim Baines for pointing that out in the Sun).
"Matt made all the ones he had to," head coach D.J. Smith said after the game to Postmedia. "We turned the puck over probably more than we'd like, but he was there every single time. It was his best effort of the year. He tracked pucks, he looked unbeatable. Especially late, with the shutout on the line, we gave up two or three Grade-A chances. He just looked like it wasn't going to go in tonight."
I still contend he's playing too far back in his net, but he got the job done so I'll stop bringing you down.
HOME-ICE ADVANTAGE?: Prior to Sunday's games, all of Toronto, Montreal, Edmonton and Calgary had nearly identical road-away records.
Vancouver and Ottawa had marginally better home records, while Winnipeg had tallied 16 road wins versus just 11 at home.
Who needs the fans? Apparently many teams.
Senators week ahead:
Monday, April 19: Ottawa at Calgary (9 pm)
Thursday, April 22: Ottawa at Vancouver (10 pm)
Saturday, April 24: Ottawa at Vancouver (10 pm)
Recommended Articles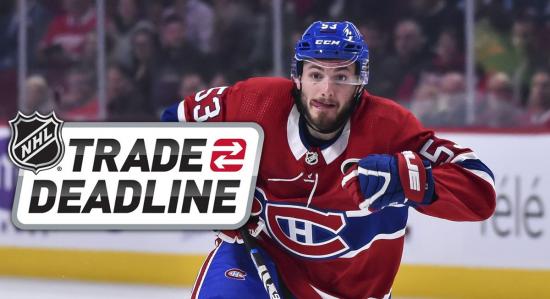 Ottawa tapped on its buddy down the 417 for a wee bit of help to its suddenly vacated blueline as the Senators snagged diminutive Victor Mete off waivers from the Montreal Canadiens.
Read full story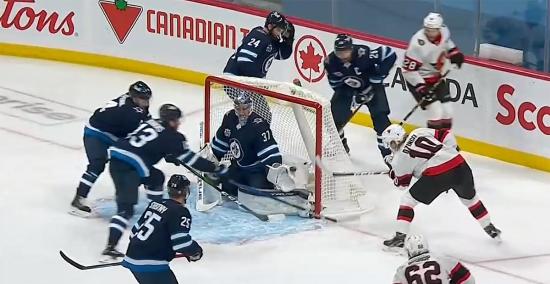 In just more than a month's time, the Ottawa Senators call it a day on a shortened but entertaining season.
Read full story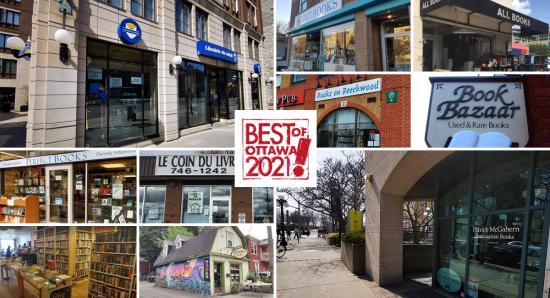 After over 20-years writing about life in Ottawa, we think we have a pretty good idea of the best of what this city has to offer. Check, share and discuss #OLMBest every week!
Read full story
Comments (0)
*Please take note that upon submitting your comment the team at OLM will need to verify it before it shows up below.