The Whimsical Worlds of Emily Cooper
Ottawa Life's Festival City Series is back! We'll provide a unique look at some of your favourite events.
We'll go beyond the music with artist interviews, volunteer profiles, concert reviews and spotlights on
the tastes, sights and sounds of the festival season.

Your city! Your festivals and events!
Like a good sunscreen, Ottawa Life has you covered.
---

Photos and illustrations courtesy of Emily Cooper
If you've been anywhere near Confederation Park, glanced up at the National Arts Centre or seen a bus go by you probably know that the TD Ottawa Jazz Festival is back in town for their annual saxy summer shindig. However you may not know that the festival's unique artwork this year featuring a jazzy kid serenading a gathering of woodland creatures with her trumpet blowing buddy was created by Vancouver artist Emily Cooper.
While most teens aren't thinking that far ahead when it comes to their future career, Cooper was three clicks ahead of all that first taking up photography when she was just 16. Her inspiration was pretty close by. Her father, a dance and theatre photographer himself, would often go on photo shoots with his young daughter. Emily, ever observant, would watch him work mesmerized by the giant lights and what she calls the "magic of film processing".
It didn't go unnoticed. One day her father gave his young protege a camera and a roll of film and took her along to a dress rehearsal shoot asking her to snap what she liked. It didn't take long for her work to pay off. Actually, it only took about 15 shots. The client liked one of Emily's photos so much she published it. First day on the job and already landing some ink, Cooper had an early start on what would become her life's passion, one she thanks her theatre world parents for helping foster.
"From a young age I was surrounded by all sorts of artists. I was raised backstage alongside designers, directors, actors, and dancers," she tells Ottawa Life from her Vancouver studio.
"Being immersed in such an artistic world sparked my own creative curiosity and with my Dad as my mentor, I learned everything I could about photography. We would spend hours together developing film, making movies, adjusting prints."
A passing glance at any of the banner's and posters featuring Cooper's Jazz Festival work around the city should tell you that her career "developed" into something more than just photography. Early on she fell in love with the photo illustrations of Maggie Taylor and started collecting antique photographs which were then scanned and transformed into new settings and scenarios by way of photo collages. Gathering together thousands of found images and scanned work from historical collections, this distinctive blending has become the focus of her work.
"I've always wished I could draw, so the photo illustration work is my version of drawing. In my earlier work the imagery was inspired by my imagination and my travels through Europe. Now, as a commercial artist, my inspiration always comes from the work itself. I often illustration articles, or book covers, or plays, so the words are transformed into visual metaphors. My work is often colourful and whimsical and perhaps it's the surreal world of theatre that I grew up with that influenced me."
Attending Sheridan College to help sharpen her technical talents by learning programs like Photoshop inside and out, Cooper would soon have a chance to test her new skills when she came under the tutelage of Seattle artist David Julian.
"David allowed me to see Photoshop and a blank document as a blank canvas. He taught me to start with nothing and build your imagery piece by piece, as if you're creating a painting. It suddenly opened my mind to realized that I could create anything I could imagine," says Cooper, adding that working with New York celebrity photography Andrew Eccles also taught her much that would later be applied into her own projects.
The end result would be a strange and beautiful melding of Dali-esq surrealism, eggs, animals and Disney-like fairytale imagery. If you are wondering what kind of mind fathoms such expression, Emily assures that she begins it all by fretting over a blank canvass just like most artists.
"I find a blank page very intimidating. Sometimes I'll start with a quick stick man sketch but my process mainly starts with research. I collect images that I love, start cutting pieces out and start juxtaposing them together."
Those who work in oil and acrylic may find it difficult to create 30 takes on a piece before being content. That's a lot of paint! Cooper, however, works mainly on her computer moving pieces of her scans and photographs around like a jigsaw puzzle until something satisfactorily snaps into place. If she's missing a piece she'll grab her camera and go and track it down. When faced with an inevitable artistic block, she'll turn to another project until she can come back to a piece with fresh eyes.
"Sometimes you're too close and a step back gives you the perspective you need. I'll often reject half of my ideas the next day!"
Thankfully, there's much that makes it off the screen as Cooper's work has been published in Applied Arts magazine, The National Post, The Vancouver Courier, and The Toronto Star. She's also had her art featured on 15 covers of Vancouver's Georgia Straight. All of this has garnered the young artist quite the following with one fan being Ottawa Jazz Fest's Executive Director Catherine O'Grady.
Having followed Cooper's career for awhile, O'Grady approached the artist with a proposition that would combine the artists whimsical illustrations with the festival's musical foundation and a little bit of sesquicentennial significance tossed in.
"(Catherine) knew she wanted to represent Canada with some of our iconic animals, so we used that as our launching point. We wanted it to feel that everyone was welcome and included and that it was going to be a coast to coast festival. It has a great sense of motion and fun which parallels the incredible energy that the Jazz Festival has."
Like the Jazz Festival illustration, animals feature heavily in much of Cooper's work. She says she tries imagining they are human when composing a new piece with each having an individual personality and life story.
"Even the most wild of animals will remind me of someone I know. They seem to work their way into my artwork. I don't know how it happens! I've always wanted to see a lion in the wild, but I think the closest I can get is to put one in my artwork."
Despite the running theme, her furry inspirations may return back to the woodland of the artists mindscape at any time as Cooper has shown that she's fine with changing things up keep her work fresh. Once, for example, she had a weird obsession with eggs and that become balloons that eventually became balls of paper. Once she is finished with a series she doesn't revisit it.
As her day to day work is usually solitary, she tells Ottawa Life how her favorite projects are those where she gets to collaborate with others. While there's so many possible favorites to choose from, Cooper's personal choice stems from once such collaboration, this time on an album cover she made for Spirit of the West lead singer John Mann.
"He approached me to create imagery that would represent his album that was based on his experience with colon cancer and his time in the hospital. We instantly connected and it was so much fun working on concepts with him, listening to the songs in his living room, and brainstorming ideas. He was hospitalized for a very long time, and his most vivid memory was waiting for the crows to fly by the window every evening. It lifted his spirits and it was something that helped him get through all of the tough times he endured. In the end I photographed him sitting on a crow that's about to lift off."
With the Jazz Festival closing out on the 2nd, there's plenty of time to see Emily's work and perhaps be lifted yourself or, if not down at the park, see more pieces like those featured here on her website.
Recommended Articles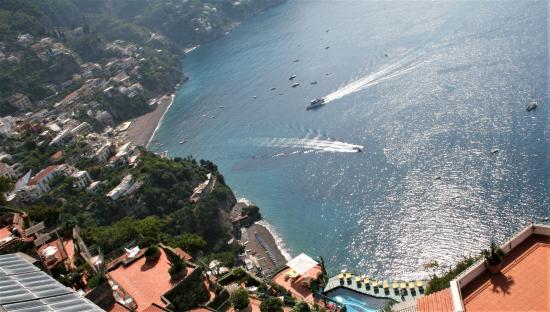 Here are the world's best bucket list beaches for you to visit.
Read full story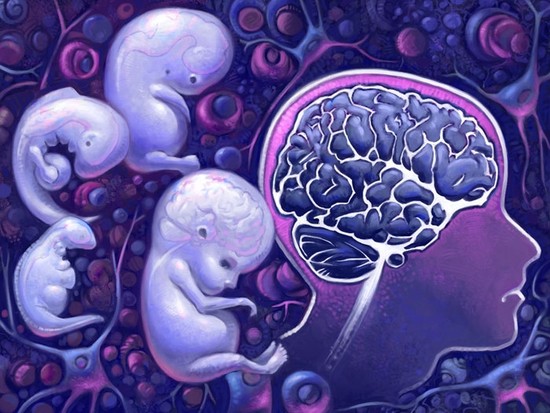 Prolonged exposure to toxic stress has been linked to depression, heart disease, diabetes and alcoho...
Read full story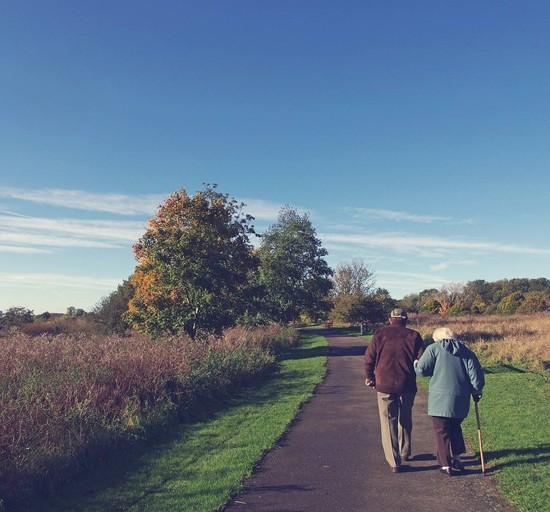 A gentle policy nudge to enhance coverage and pension contributions—here's how.  Pension reform...
Read full story
Comments (0)
*Please take note that upon submitting your comment the team at OLM will need to verify it before it shows up below.