Politics
The winnability factor—Charest, Poilievre, Ambrose are the early favourites in the Conservative leadership race
The winnability factor—Charest, Poilievre, Ambrose are the early favourites in the Conservative leadership race
The Conservative Party of Canada lost the 2019 election to a highly narcissistic Prime Minister who was found guilty of serious ethics violations twice in his first mandate, and who wore blackface on at least three occasions — as a young man and as an adult — including when he was a teacher in British Columbia, in 2000. This, on top of him groping a woman in 1998 when he was 28, telling a veteran who had his legs blown off in Afghanistan that he was 'asking for more than we can give', taking a private vacation as PM with his family which was paid for by the Aga Khan whose charity later received $20 million in federal funding, and lying by omission to his own credentials committee in the Liberal party on his background check.
As Party leader, Trudeau would later boot out several MPs in his own caucus for far less serious offences, deeming that they had character and morality issues that disqualified them from being in his Liberal caucus. Justin Trudeau's 'progressive agenda' proved intolerant to alternative views. He demonized opinions, ideologies, religions, ethnic beliefs, regional identities and political affiliations that did not conform to his views. Instead of debating issues, Trudeau pitted one region of the country against another by suggesting that those who do not agree with his values or view of Canada are somehow 'un-Canadian'.
Despite this, Trudeau and the Liberals managed to hold onto a minority government on election night, with 156 seats—14 short of the 170 needed for another majority in the 338-seat House of Commons. While it is true that Andrew Scheer and the Conservative Party won the popular vote by a small margin over the Liberals (6,155,662 votes, or 34.4 per cent versus the Liberals who had 5,915,950 votes, or 33.1 per cent of the popular vote) and increased their Tory seat count to 122 from a pre-election number of 95, these statistics are misleading. The total vote numbers tell the real story. They show that 'progressive voters' — Liberal, Green, NDP and BQ — pulled in 11,303,660 votes in total compared to the Conservatives total of 6,155,662 votes and 292,808 for the more right wing PPC. That is almost double the votes the federal conservatives received. The detailed breakdown for the rest of the parties is as follows:
NDP: 2,849,214 votes (15.9 per cent)
Bloc Québécois: 1,376,135 votes (7.7 per cent)
Greens: 1,162,361 votes (6.5 per cent)
People's Party: 292,703 votes (1.6 per cent)
Independent: 71,854 votes (0.4 per cent)
Christian Heritage Party: 18,816 votes (0.1 per cent)
Trudeau continues to be Prime Minister and 'governs Canada,' but he has no seats in Alberta and Saskatchewan, and zero credibility to speak for those provinces or their populations.
For many Conservatives the agony of the 2019 defeat becomes unbearable as they come to terms with the fact that the election loss to the dauphin Trudeau was because of their leader Andrew Scheer's social conservative views, which were massively rejected by the majority of Canadians. Instead, voters held their noses and voted for Trudeau despite his racist peccadilloes and moral ambiguities, over the Tory leader who seemed to want to control women's uteruses from coast to coast to coast and who appeared very uncomfortable with the gay community.
As former Harper Minister and possible Tory leadership candidate Peter McKay chirped after the loss: "To use a good Canadian analogy, it was like having a breakaway on an open net and missing the net." McKay said the Liberals were very effective in keeping Scheer's beliefs on women's reproductive rights and old political battles about LGBTQ rights as front and centre issues. "That was thrust on the agenda and hung around Andrew Scheer's neck like a stinking albatross, quite frankly. And he wasn't able to deftly deal with those issues when the opportunities arose," said McKay within days of the election loss.
The 2019 election message to the Conservative Party of Canada was crystal clear. The majority of Canadians are not interested in social conservatism, period. Stephen Harper realized this years ago and this was key for him in winning successful minority and majority governments with Canadian voters in every province. If the Conservatives want to return to governance after the next election, they must win some of the centre of the political spectrum voters back. This includes the moderate 'Red Tory' vote.
'Red Tories' will switch and vote Liberal or even Green ten times out of ten if they sense a social conservative agenda is the priority for any leader or campaign. To win the next general election the Conservatives are also going to have to attract Liberal voters with a blue fiscal streak. There are millions of liberal voters who are socially progressive but believe in budgets and business and keeping deficits under control. These are swing voters who will vote for a sensible and moderate Conservative.
Real Liberals are not hardcore socialists like Mr. Trudeau and most would have preferred he resign in shame after the blackface incident(s) came to light. But power corrupts and the idea of beating Scheer, even if it meant winning a minority was too strong a narcotic for the existing Liberal caucus and party members, and for many voters. The Liberal Party of Canada in 2020 is in crisis. We know this because of the multitude of excuses and justifications party members and MPs are willing to make to accommodate or excuse Trudeau's behaviour. These 'progressive people' have proven they are only progressive when it doesn't affect them or their workplace. The Liberal party is not really a party anymore. It has been taken over by the Kardashian-cult-worship of Justin, who can do no wrong. And that provides a great opportunity for the Conservative party.
The formula to win is pretty straight forward. Get a credible leader who will resonate in Quebec and across Canada. To beat Trudeau and the Liberal party next time the Conservatives must hold their base in the West, win at least 15 seats in Quebec, win half of Ontario's ridings and make a few gains in Atlantic Canada. There are only a handful of people who fit this bill.
The Veteran: Jean Charest
Jean Charest was and remains a highly regarded figure in Canadian politics. The fluently bilingual former Liberal Premier of Quebec served in multiple ministerial portfolios under former Progressive Conservative Prime Minister Brian Mulroney. He is the former Deputy Leader of the Progressive Conservative Party and is widely credited with being the key federal politicians who defeated the separatists in Quebec's 1995 Sovereignty Referendum. He would go on to serve very successfully as the Liberal Premier of Quebec. He lost the 2012 provincial race and his own seat after three successful terms, but despite predictions that he would be smoked in the campaign, the final result was the Charest Liberals and PQ tied the popular vote, and he went from 64 seats to 50 while the PQ went from 47 to 54.
Charest is always underestimated and is still highly respected in Quebec, and across Canada. The changes he made in the Quebec economy, healthcare and education were eventually pursued by his predecessor Liberal Premier, Phillipe Couillard (a former Charest Minister) and by the CAQ who now have a majority government in Quebec. As a federal Tory leader he has the potential and capacity to crush the Trudeau Liberals in Quebec. He is one of the few Quebec leaders who is popular in the west. He is tested, proven, competent, charismatic and valued at home and abroad. He has impressive environmental credentials including serving as Minister of the Environment under Brian Mulroney. He was the first premier of any province to have gender balance in his Cabinet. Incredibly, Jean Charest is only 61 years old. He has achieved much since entering politics in his mid-twenties, in the 1980s. The mainstream media spin that millennials would not vote for him does not ring true. He has a high likeability factor and is a proven winner.
The Inside Favourite: Rona Ambrose
Rona Ambrose was former interim leader of the Conservatives after Stephen Harper stepped down in 2015. She excelled in the role, and many regretted her departure after the selection of the newly elected leader, Andrew Scheer, in 2017. She remains a hugely popular figure in the party and most Tories believe that had she been the leader in the 2019 election, she would be the prime minister today. Ambrose held multiple cabinet positions during the Harper years: Canada's Minister of Health, Minister of the Environment, Minister of Intergovernmental Affairs, Minister of Western Economic Diversification, Minister of Labour, Minister of Public Works and Government Services, and Minister for the Status of Women. She was President of the Queen's Privy Council for Canada. She is also a former communication consultant and public policy consultant for the Alberta government.
Ambrose left federal politics in May 2017 to become a visiting fellow at the Woodrow Wilson International Center for Scholars.In August 2017, the Liberal government appointed her to a 13-member NAFTA advisory council to provide opinions and feedback on the negotiations with the United States and Mexico. Alberta Premier Jason Kenney, former Saskatchewan Premier Brad Wall, and New Brunswick Premier Blaine Higgs have all said they will support her if she runs.
The Tactician: Erin O'Toole
Erin O'Toole was elected to the House of Commons of Canada in a by-election in November 2012, and served in the Harper Cabinet as Minister of Veterans Affairs, in 2015. In 2017, he ran in the Conservative leadership race to replace Stephen Harper and received endorsements from 31 MPs, 12 former MPs and 17 provincial politicians. He placed third, behind Maxime Bernier and eventual winner Andrew Scheer. O'Toole has been serving as the Official Opposition Critic for Foreign Affairs. He is a former officer in the Canadian Forces, a graduate of the Royal Military College of Canada (RMC), and has a law degree from Dalhousie University. Prior to politics, he practiced corporate law, insolvency matters, and energy regulation with both Stikeman Elliott and Heenan Blaikie. O'Toole is more of a journeyman player and is not setting the world on fire with any big ideas or transformative policies. Still, he is a good tactician and cannot be counted out.
The Darkhorse: Pierre Poilievre
Pierre Poilievre is the MP for Carleton and served in the former Harper government cabinet as Minister of State for Democratic Reform from 2013 to 2015 and Minister of Employment and Social Development, in 2015. First elected to the House of Commons in 2004 in the riding of Nepean—Carleton, Poilievre was re-elected in 2006, 2008, and 2011; he was elected in 2015 in the re-established riding of Carleton and was re-elected again in October 2019. Poilievre was once Stephen Harper's Parliamentary Secretary and remains close to the former Prime Minister.He came to national prominence in the past two years in his role as the Opposition Critic for Finance. He is fluently bilingual, a charismatic and fiery speaker and is unique in that he is very popular with both traditional conservatives and red tories across the country. He is widely liked and respected by his caucus colleagues in the House of Commons and is really, really disliked by the Liberals. This is due in part to his effectiveness in Question Period and in Committee. He is a tireless campaigner and is credited as one of the key players who devised the highly successful Parliamentary strategy against the Trudeau government in the last Parliament. It was Poilievre and Lisa Raitt who uncovered much of the SNC Lavalin scandal that rocked the Trudeau government to its knees.
Back to the Future: Peter McKay
Peter McKay was the final leader of the Progressive Conservative Party of Canada (PC Party), when he merged the party with Stephen Harper's Canadian Alliance, in 2003, to form the new Conservative Party of Canada. He went on to serve as Minister of Justice and Attorney General (2013–2015), Minister of National Defence (2007–2013), and Minister of Foreign Affairs (2006–2007) under Prime Minister Stephen Harper. He represented the riding of Pictou—Antigonish—Guysborough from 1997 to 2004, and the riding of Central Nova from 2004 until 2015, when he decided not to run in that year's federal election. With the defeat of the Conservatives in the 2015 election, McKay was considered a leading candidate to succeed Harper as leader of the Conservatives. He declined, leaving politics to join the Toronto law firm Baker McKenzie as a partner. He has a big presence in Tory circles and is well liked, highly respected and very capable. McKay cannot be ruled out and would be a compelling leader.
The Communicator: Michelle Rempel Garner
Michelle Rempel Garner has been an MP from the Calgary area since 2011. She was the youngest woman in Canadian history to be named to the cabinet as the Minister of State for WesternEconomic Diversification Canada, under Stephen Harper. Prior to this, she served as the Parliamentary Secretary to the Minister of the Environment. She was an exceptionally effective Official Opposition Critic in the last Parliament for Immigration, Refugees and Citizenship in the shadow cabinet of Rona Ambrose as the Critic for Industry and Economic Development with Andrew Scheer. Rempel is a fearless advocate for human rights and has strongly advocated for the protection of ethnic minorities, including the Yazidis. In 2016, her motion to acknowledge the genocide of the Yazidis (by ISIL) and calling on the government to expedite the processing of Yazidi refugees coming to Canada was passed unanimously. Rempel is a smart, bold and visionary person who gets things done. She is a highly effective communicator and has one of the largest social media followings of all MPs in Parliament.In many ways, Michel Rempel is the textbook definition of what a winning Conservative really is. For that reason alone, if she gets into the race, she has a shot.
The Other Quebecer: Gérard Deltell
Gérard Deltell is a former member of the National Assembly of Quebec for the riding of Chauveau. He was the leader of the Action démocratique du Québec (ADQ) from 2009 to 2012 when he led the merger of ADQ with the Coalition Avenir Québec (CAQ) that was founded by current Quebec Premier François Legault. From 2012 to 2014 Deltell served as House Leader for the CAQ. He left to run federally as a Conservative becoming the MP for Louis-Saint-Laurent, in October 2015. (He had been a party member of the Progressive Conservative Party of Canada in the 1980s). Prior to politics, Deltell was a TV correspondent and journalist for almost two decades covering Quebec and federal issues. In 2015, Interim Conservative Opposition Leader Rona Ambrose named him as the party's Quebec lieutenant and Finance Critic. When Scheer won the 2017 leadership, Deltell was made Treasury Board critic. He is good on his feet in Question period and is well liked in the caucus. He remains a critic of the legalization of marijuana despite its legalization by the Trudeau government. He does not appear to have a big presence outside of Quebec, putting into question his viability nationally.
Avoiding Self Castration
The most important thing the Conservative Party of Canada must avoid in the 2020 leadership is having a process where a fringe candidate, or outlier, or a one-issue candidate can consume the ballot and win the race by getting thousands of single-issue voters to back them. The party executive and convention co-chairs must make the right decisions regarding how the process unfolds, and ensure the fair adjudication of some sensible rules. They also need to avoid technical glitches at voting time that marred the last Ontario Conservative leadership race and that brought into question the results of the Scheer win over Maxime Bernier, in 2017. In short, if the Tories want to win they need to put together a big-tent coalition of participants and candidates who can all get behind a unified Conservative vision for Canada that is not focused on divisive social issues like abortion or trying to parse the discussion about LGBTQ rights.
The rules that determine how the Conservatives will choose their next leader and who gets to vote in that leadership contest is critical to its outcome. A key decision for the Conservative Party will be to decide if they go with the one-member-one-vote option versus equal-ridings. The downside to the one-member-one-vote formula is that it extends the odds for a longshot milquetoast-type candidate to win by coming up the middle as everyone's second or third choice. There are ways to ensure that does not happen by having a runoff rule, or by reverting to the former riding-based formula, or even a hybrid of the two.
The good news for all candidates is that the Conservative Party has named two seasoned vets with excellent credentials to run the leadership and ensure best practices are followed in the race. Former MP Lisa Raitt will co-chair the organizing committee for the leadership race along with Dan Nowlan, a longtime Conservative insider who previously served as chief of staff to Finance Minister Joe Oliver in the former Harper government.
In the end, the race is still going to come down to who can raise the most money within the membership of the Conservative party nationally and who has the highest and most favourable name recognition with voting members of the party. Endorsements from the Conservative caucus will be important as a barometer for the larger membership. A big factor for all candidates will be their willingness and financial ability to travel and visit as many of the ridings in the country as possible to build their support, whether it's northern Ontario, rural Quebec, the prairies, the outer banks of Newfoundland or Northern British Columbia.
The leading contenders this time around are all fiscal conservatives with significant experience. The issue for each of them will be to define their vision of Canada beyond cutting taxes and balancing budgets and how they will get us there. If their vision is simply 'Trudeau is bad and we are better', then they may be out of office for some time. However, if the result of the race is that an exciting and credible leader with a serious agenda for Canada emerges, then Justin Trudeau's days could be numbered.
The 2020 Conservative Party of Canada (CPC) leadership election will be held on June 27, 2020 in Toronto.
Recommended Articles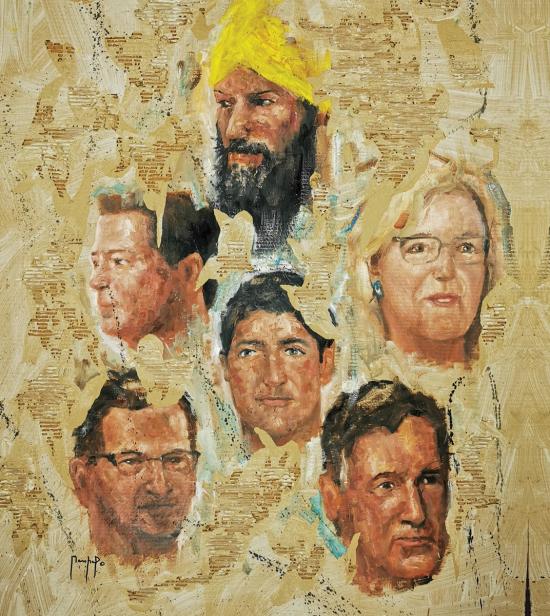 There were no winners in the 2019 federal election and one big loser — the Canadian people. Personal insults, jabs, lies, mistruth and nastiness defined the campaign. Whatever happened to civility, the high road and the principle of being able to agree to disagree, agreeably.
Read full story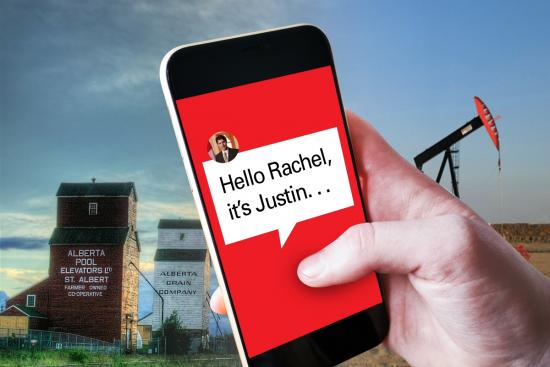 We have a four-step plan the Prime Minister can use to show Westerners that he's the leader of all of Canada.
Read full story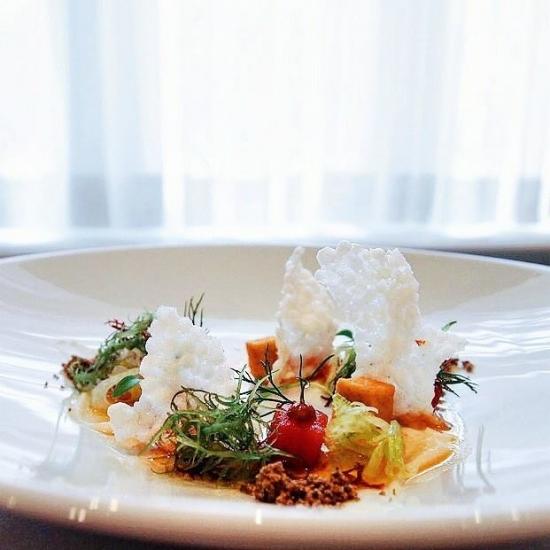 After over 20-years writing about life in Ottawa, we think we have a pretty good idea of the best of what this city has to offer. In this weekly series, we'll share our picks with you — our top hotels, live music venues, local brews, bands and more. Check, share and discuss #OLMBest every week!
Read full story
Comments (0)
*Please take note that upon submitting your comment the team at OLM will need to verify it before it shows up below.