Travel
The World's Most Beautiful Voyage
The World's Most Beautiful Voyage
The 7 day cruise headed up the Norwegian Fjords past the Arctic Circle and ended in the northern town of Kirkenes, a twenty minute drive from the Russian border. Due to the Gulf Stream, the climate is temperate but because of the high latitude, during the winter, there are a number of cold spells with temperatures hovering around -10°C. Nevertheless, the average winter temperature is about 0 to -5°C and Norwegian Arctic Waters remain ice free year round.
Bergen, a coastal city surrounded by seven mountains, was founded in 1070. It is an historic place that retains its small town charm while having a modern and cosmopolitan feel. UNESCO named the old buildings at "Bryggen" (Bergen's old wharf) to its world heritage list, recognizing their importance as well as the significance of Bergen's historic harbour, the Rosenkranz Tower and its famous fish within minutes.
Today, Bergen is known as the cultural gateway to the Norwegian Fjords and the starting point of the Hurtigruten Northern Lights Cruise (http://www.hurtigruten.us). We arrived one day before departure and stayed at the charming and comfortable First Hotel Marin (www.firsthotels. no/marin) in the city centre, a block away from the fish market and historic boardwalk shops. These shops sell a variety of Norwegian trinkets, including the famous Norwegian owns.
Bergen rests in a valley. There are homes on the various mountains surrounding the town that are accessible via a trolley that runs up the side of Mount Floien. We took it to the Floien Folker restaurant that sits atop the mountain overlooking the city. It serves hearty local fare (lamb, beef, stews) and features an exceptional view of Bergen and its historic harbour below. At night, with the city lights, it's a magical place. We could see our ship in the harbour below.
The next evening we boarded the MS Trollfjord, decorated by Norwegian artists and features Norwegian wood and stone throughout the interior. Large 10 foot windows let the natural light and scenery into the public areas. Even the elevators are made of glass.
The sauna and fitness area are located on the top deck. There is also a large, outdoor jacuzzi where my son and I would hibernate for lengthy periods, enjoying the spectacular views of passing fjords as we sailed north. The temperature outside might have been -10°C but inside the jacuzzi it was 80. The ship boasts numerous bars, restaurants, lounge areas, a library, and even an internet café.
The food was superb.We ate a lifetime worth of omega 3's. Smoked salmon, lobster, arctic char, cod herring, capers, caviar, you name the fish and the ship's kitchen served it. Specialties included reindeer steak with lignon berries, grilled trout,baked cod and cloudberry cream.Fruit,cereals,desserts and drinks also don the healthy menu that made mealtime a gastronomic delight. The main restaurant featured a panoramic view on all sides so you could see both the passing fjords, fishing boats and other heavy ships making their way along the coast.
Over the next 7 days, we enjoyed watching the gradual transitions from the populated, lush southern regions of the Norwegian coastline to the more sparse landscapes, north of the Arctic Circle.
The Hurtigruten company traces its origins more than one hundred years back; it was established in 1893 by government contract to improve communications along Norway's long, jagged coastline. Hurtigruten, which roughly translates as "the express route," was a substantial breakthrough and lifeline for communities along the coast. In the early days, the job of sailing the then poorly charted waters was especially difficult during the long, dark winters. However, mail and goods from central Norway to Hammerfest which had previously taken three weeks in the summer and up to five months in winter, could now be delivered in a mere seven days. Over time, the Hurtigruten service expanded to the current round trip between Bergen in the southwest, and Kirkenes in the far northeast. A fleet of 11 ships ensures that each of the 34 ports is visited twice daily; once by northbound and once by southbound ships.
In the 1980s, the role of Hurtigruten changed as operating subsidies were gradually phased out and the operators put more emphasis on tourism. New, bigger and more luxurious ships, such as the MS Trollfjord, were introduced. Today, Hurtigruten still serves important passenger and cargo needs and operates 365 days a year. Our ship may have been a wonderful tourist cruise ship, but it still carried cargo and made deliveries and pickups in each of the ports en route.
Norway is the world's seventh largest oil exporter and the petroleum industry accounts for approximately a quarter of its GDP. Following the ongoing financial crisis of 2007-09, the IMF deemed the Norwegian krone to be one of the most solid currencies in the world. Norway also has rich resources of gas fields, hydropower, fish, forests and minerals. The country is the second largest exporter of seafood (in value, after the People's Republic of China) in 2006. Other main industries include shipping, food processing, shipbuilding, metals, chemicals, mining, fishing and pulp and paper products.
Norway maintains a Scandinavian welfare model with universal healthcare, subsidized higher education and a comprehensive social security system. Norway was ranked highest of all countries in human development from 2001 to 2007, and in 2009 was ranked as the best country to live in by the UN. It was also rated the most peaceful country in the world in a 2007 survey by Global Peace Index.
To get the most out of the cruise, we took advantage of the port stops. Our first port of call was Ålesund (www.visitalesund.com). I was captivated by its beauty. Ålesund defines the ingenuity, innovation and determination of the Norwegian people. In January 1904, in one of the most terrible fires in Norwegian history, Ålesund, built largely of wood, was destroyed in the dead of winter, leaving 10,000 people without shelter or food. Kaiser Wilhelm of Germany who had often vacationed in the Ålesund region, sent aid and assistance to the population. The Norwegian government then completely rebuilt Ålesund in stone, brick and mortar in the Art Nouveau architectural style of the time. The structures were designed by approximately 20 master builders and 30 Norwegian architects drawing inspiration from all over Europe. The town has an unusually consistent architecture, and Ålesund is a partner city of the Art nouveau network, a European network of cooperation created in 1999 for the study, safeguards and development of the Art nouveau. It is truly a masterpiece of urban design and planning mixed with art.
Our next port stop was Trondheim, Norway's third largest city, founded by Viking King Olav Tryggvason in the 9th century. Trondheim is also home to the Nidaros Cathedral, (Norway's only Gothic Style Cathedral) which was built over the burial place of St.Olav, Norway's patron saint.
Trondheim is now a commercial and cultural centre offering a wide range of shops, restaurants, bars and night clubs. The Concert Hall (Olavshallen), home of the Trondheim Symphony Orchestra, attracts international artists. Trøndelag Teater is Norway's oldest institutional theatre. Music lovers are recommended to visit the unique Music History Museum at Ringve. Trondheim is also university town with over 25,000 students, a key segment of the local economy and a big part of the modern day life in this ancient Viking capital. We visited a Viking museum and attended a traditional Viking dinner in a Viking longhouse. It was kind of campy but lots of fun. The theme of the night was Take a Liking to a Viking. The menu included local lamb, potatoes, turnips and carrots, 9th century Viking cuisine. And of course, Viking outfits were de rigueur.
In the early morning, we crossed over the Arctic Circle and our search for the Northern Lights began. We decided to do this while relaxing in the jacuzzi on the upper deck. It was not long before we caught a glimpse of them dancing in the skies. It is truly a sight to behold.
Our next port of call was Bodø (www. visitbodo.com), north of the Arctic Circle. Bodø is home to The National Norwegian Aviation Museum or Norsk Luftfartsmuseum, (www.luftf art.museum.no).
We arrived in Tromsø, (www.visitromso.com) ready for a "reindeer excursion." The city, north of the Arctic Circle, is a modern and cosmopolitan place with all the amenities you would find in any major European city. Tromsø is surrounded by the beauty of the Lyngen Alps, blue fjords and hundreds of islands. Tromsø is known for its 2 months of midnight sun and its lively, colourful downtown that is rich in Arctic history. My biggest regret was that we did not experience its wonderful alpine ski hills. I am located everywhere along the coast in Norway.
The Sami are an indigenous people who form an ethnic minority in Norway, Sweden and Finland.There is also a small population on Russia's Kola Peninsula. From about the sixteenth century, Sami have inhabited nearly all of the Nordic countries, and now have permanent settlements. In Norway there are believed to be between 40,000 and 45,000 Sami, largely concentrated in Finnmark, where there are some Ddetermined to return and explore their world class ski facilities. A short 30 minute bus ride to just outside the city, we met up with our Sami guides for some reindeer sledding. This is much more of an art than it is a mode of transportation.Luckily, we had two capable Sami reindeer herders to help us to master the task. I must admit to being afraid of the reindeer and so I decided to take a pass. However, my fearless son seemed to get along with them just fine so off he went on his reindeer ride. I walked down to the shore to check out the stockfish racks I had noticed on our way in. Stockfish are unsalted fish, especially cod, dried by sun and wind on wooden racks on the foreshore called flakes, or in special drying houses. Dried stockfish have a storage life of several years. The method is cheap and effective and the resulting product is easily transported to market. These drying houses are 25,000. Sweden has about 17,000 Sami, Finland around 5,700 and Russia approximately 2,000.
The museum is built on the same site as a German airfield from the Second World War. The present day airport is next to the museum and was one of the most important military air bases during the Cold War. Over the years, both military and civil aviation have contributed to the accumulation of considerable expertise in Bodø. A unique exhibit at the museum shows the building of Canada's Muskoka Airport north of Toronto. In 1943, Norway obtained woodlands and an airfield within Muskoka for the Royal Norwegian Air Force (RNAF) to construct barracks and an airfield under the British Air Commonwealth Training Plan.The instructional camp, built by the Norwegians, opened on May 4, 1942. Over 3,000 Norwegian Air Force personnel travelled to Muskoka's "Little Norway" to train as pilots and aircrew before returning to the battlefields of Europe.
After the reindeer excursion, we enjoyed a traditional Sami lunch and listened to storytelling and Sami songs about their unique and complex culture (www.visitnorway.com/en/ Articles/Theme/About-Norway/ Culture/The-Sami/). On our way back to the Port of Tromsø,we noticed many impressive bridges along the route which help connect the various parts of the city. Officials were proud to point out that many of these bridges are initially toll bridges but once the bridge is paid for (via the tolls), the tolls are dropped and citizens can then access them for free. What a concept. (Hello OTTAWA CITY HALL! Maybe you should visit Tromsø to learn how to effectively build public infrastructure that is revenue neutral).
Next up was a stop at Honningsvag and the North Cape excursion (www.northcape.no), which I absolutely recommend. We travelled by bus to the North Cape, mainland Europe's northernmost point. More than simply a geographical landmark, North Cape features ice cold raw, Arctic scenery at a vantage point that lets you see the sea, the mountains and the breadth of the Norwegian landscape. It is truly a stunning place and one of Norway's national treasures. We departed Honningsvag for the port of Kjollefjord, where, upon arrival, we left the ship to travel over land on snowmobiles. The ship followed the coast and met up with us three hours later. We donned Arctic snowsuits and heavy boots and headed out as part of a group of 20 snowmobilers. Our guides were all friendly, local fellows who all worked in Kjollefjord. They explained that the town business was built on energy harnessed from the Arctic wind, pointing out numerous large windmills that dotted the landscape. The windmills provided the energy to run everything in the entire town — and then some. It is Norwegian ingenuity at work again. The guides were focused on safety and so my comfort level was high. The Arctic snowmobile ride was a two and a half hour journey that ended far too soon.
Our final port of call was the northern city of Kirkenes (www.kirkenesinfo. no). The city borders both Russia and Finland. Geographically, Kirkenes is as far east as St. Petersburg and Cairo. Russian signposts, Finnish language, Sami culture and the Barents Sea all intercept in Kirkenes. We stayed at the Our guides asked us to jump into the Arctic Ocean and float for twenty minutes to get used to the buoyancy of the suits. It was quite a surreal experience. My son loved it but I kept thinking that whales might view my orange body as a lunch buffet treat. As I floated, a scuba diver surfaced next to me with two large king crabs and promptly announced, "lunch". True to his word, we made our way back to the lodge and feasted on king crab scooped up from the ocean floor.
Next up was Arctic dog sledding (www.birkhusky.no). This was the highlight of the trip. We covered 15 km of trail at night with a 7 dog team. I have always been nervous around dogs and the trick with these huskies is to let them know who is the boss. Once they start running, you need to control the reins and the foot brake that stops the dogs in their by the owners of the dog-sledding company on their property. We were served a hot meal of reindeer stew and wine as we recovered from the exhilarating dogsled ride, under the Northern Lights.
The next morning we boarded a flight from Kirkenes to Oslo (www. visitoslo.com). After checking in at the Hotel Bristol (www.thonhotels. com/bristol) in the centre of Oslo, we spent the rest of the day walking around this grand and historic capital. The temperature was just below zero as a light snow fell and the city was lit up like a Christmas tree. I took my son for hot chocolate in the grand square by the royal palace and he said, "Dad, I think Norway is a real special place". That pretty well says it all.
For more information:
www.VisitNorway.com/us
Social Media:
http://www.facebook.com/VisitNorwayUSA
http://twitter.com/VisitNorwayUSA
http://www.youtube.com/user/visitnorwaycom
Check out a cool Northern Lights game:
http://www.visitnorway.com/us/mynorthernlights/
Fractional Cottage Ownership at Frontenac Shores
Written by Rachael Donovan
Frontenac Shores, in Ontario's Land O'Lakes region, is the place to escape hectic schedules and savour Canada's four seasons. This is cottage living as it was meant to be.
Located on the spring fed Mississagagon Lake just under two hours from Ottawa, Frontenac Shores cottages boast over 2,000 feet of fabulous private shoreline with three sandy beaches. Surrounded by the Canadian Shield topography and the pristine shoreline with its many crown land bays and islands, the view is breathtaking.
This area of Ontario offers something for every season and for all people, regardless of age and stage in life. In the spring and summer, golfing at a well-groomed executive course is a mere five minute drive away. A full array of water activities is available for watersports fans, including fishing, swimming, canoeing, kayaking, white water rafting and motorized boating.
During the fall,the autumn foliage will dazzle as you hike or bike on trails that run directly from the property. You can also venture a few minutes further and enjoy the trail systems at the beautiful Bon Echo Provincial Park.
In the winter, enjoy door front skating or a fun game of hockey on the lake. After enjoying the fresh winter air, unwind in a private sauna and then cozy up to a spectacular stone fireplace while taking in the winter wonderland panorama.
Sounds good doesn't it? When we think of cottage living, we think of peace, tranquility and nature. However, the reality of full cottage ownership maintenance and related costs is quite different. There are the "getting the cottage ready to open" and the "closing the cottage down" rituals. Many people accept these responsibilities as the cost of enjoying cottage life but the good news is that you don't have to, thanks to Frontenac Shores cottages. Frontenac offers only the good side of cottage living, worry and hassle free. The proprietors Pat and Dave Storms explain that as a Frontenac Shores cottage owner, you have a luxurious cottage that is fractionally-owned, fractionally-priced and fractionally-expensed, while at the same time being fully-managed and fully-maintained, right down to the onsite tended herb gardens.
As a Frontenac Shores cottage owner, you are truly buying Canadian – from the authentic log cottage to the beautifully crafted solid wood high-end furniture. The cottages are built to last by Confederation Log Homes. They boast vaulted ceilings with panoramic views, gourmet kitchens, hardwood and ceramic throughout, an air jet whirlpool bath in the master ensuite, a gas fireplace, screened porch with an enclosed private sauna and a sundeck with a BBQ. Can't leave technology behind? Don't worry. The convenience of high speed internet, telephone service, and satellite television are at your fingertips. The furnishings are exquisite and the cottage contains everything you could possible need or desire. There is no roughing it here. This is five-star resort living at a fraction of the cost.
But how does it work? Admittedly, initially the concept may be a bit hard to grasp. With fractional ownership, you share ownership of the cottage, including the land it sits on, the furniture, fixtures, equipment, the club house and all other amenities exclusive to the property. There are 10 shares per cottage and you can purchase up to 7 shares. You have permanent ownership of your share(s) in the cottage and have exclusive use of it for a pre-determined amount of time.
Your cottage and surrounding property are cared for on a full-time basis by on-site property managers who answer to the owners' association board of directors. Services include an inventory and housekeeping check between visits to ensure your vacation home is spotless and has fresh linens. As a fractional owner, there are also annual fees to cover the maintenance of the cottage, grounds and amenities. The fees take care of things like garbage removal, insurance, utilities, taxes on the property as well as a reserve for replacement and/ or refurbishing of the cottage and property management services.
Expenses are based on the number, size and value of the fraction you own. In this way you pay for and maintain only what you use, as opposed to full ownership where you would be responsible for 100 per cent of the operating costs. As with any property purchase, you own it and so can sell your share should you wish to do so. You can also loan your time slot(s) to friends or family and/ or rent it to whomever you please and charge whatever you want. It is your property. As a real perk, should you wish to shake things up a bit, Frontenac Shores also offers worldwide exchange opportunities where you can use some of your time to visit other vacation properties. You can choose from over 2000 resorts, villas, condos and beach homes in 75 countries.
If you are looking to invest in a lakefront retreat and want all fun and no fuss, fractional ownership may be just the thing for you. Whether you are looking for some personal soul-searching time, a private couples' retreat or a home away from home to reconnect with your family, Frontenac Shores is for you.
Recommended Articles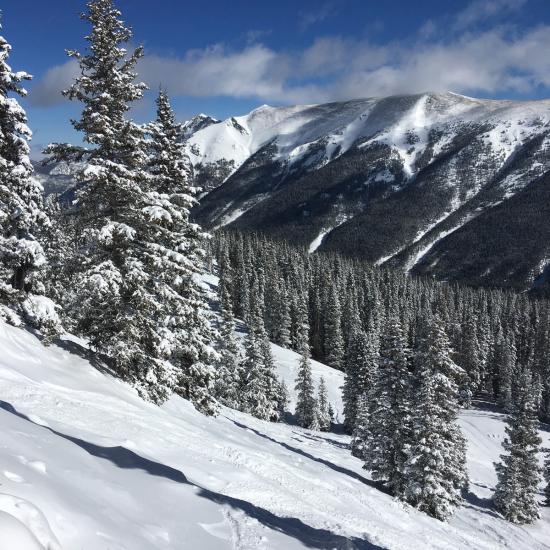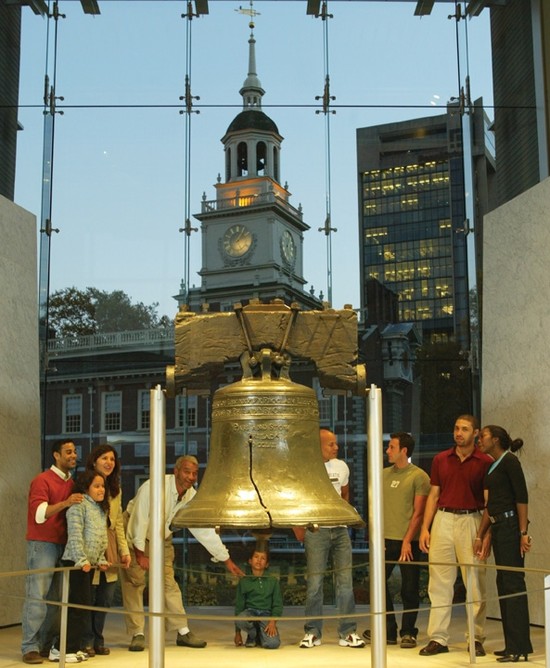 So Much To Do — So Little Time It's easy to get to by air but we decided to drive. Traveling thr...
Read full story
With its year-round warm weather, incredible food scene and tourist sites, Galveston makes for the perfect family-friendly getaway.
Read full story
Comments (0)
*Please take note that upon submitting your comment the team at OLM will need to verify it before it shows up below.