Food & Wine
These three-ingredient festive cocktails are to die for!
These three-ingredient festive cocktails are to die for!
It's the end of the year, the holidays are here and we all deserve a cocktail. Here are three delicious ones that can be made in minutes with just three ingredients!
Orange & ginger infused wine
This drink is a simple, streamlined version of a sangria that is perfect for when you're low on ingredients, but still want to serve something flavourful and aromatic. The orange and ginger gives the cocktail an obvious festive feel but, because it is made with white wine, it is still light enough to serve with a holiday brunch. This is best prepared a week in advance for optimal flavour, so it's a great make-ahead item.
Ingredients:
1 bottle white wine of your choice (we recommend something affordable like a Pinot Grigio)
1 medium-sized orange
1-2 thumbs of ginger
Instructions:
Peel the skin off the orange using a vegetable peeler. Be careful to only peel off the skin, leaving behind the white pith as this will make your cocktail bitter.
Using the vegetable peeler, peel 2 tablespoons worth of ginger.
Add the orange peel, ginger and wine to a quart-size mason jar or glass bottle. Secure lid and let sit in a dry, cool place for 1 week, shaking daily.
Move the mixture to the fridge to chill a couple of hours before serving. Add a tablespoon of sugar to the mixture before serving if you desire a sweeter taste.
Recipe adapted from Spoon University.
Fashion Caesar
If you want a savoury cocktail, a Caesar is a classic go-to. The traditional Caesar requires quite a few ingredients, but with pre-made Caesar mixes on the market now, it's easier and faster than ever to make. Does it get any more festively fashionable than the rich red colour of a Caesar? This recipe is for a single glass, so simply multiply the ingredients by the amount of servings your making to get the suitable measurements.
Ingredients:
1 oz vodka
4 oz Caesar mix (we recommend the Walter Craft Caesar Mix - Holiday)
1 squeeze of fresh lemon juice
Instructions:
Add all ingredients to a glass and stir well
Add garnishes of choice such as seasoning salt to the rim, celery sticks, lemon slices or a cold cooked lobster claw
Recipe courtesy of Walter Craft Caesar.
Fruity Champagne
New Year's calls for something bubbly, so add a fruity twist to your fave champagne to make things extra special! This cocktail not only tastes delicious, but is also super pretty and will add a great pop of colour next to your charcuterie spread. Recipe is per glass – multiply by as many servings as you need.
Ingredients:
Champagne
4-5 fresh raspberries
1 1/2 ounces Chambord
Instructions:
Add 4 to 5 raspberries to a champagne glass
Add the Chambord
Using a spoon, carefully smash the raspberries and Chambord together
Fill the remainder of the glass with champagne. Garnish with additional raspberries if you desire.
Recipe adapted from Honey and Birch.
Recommended Articles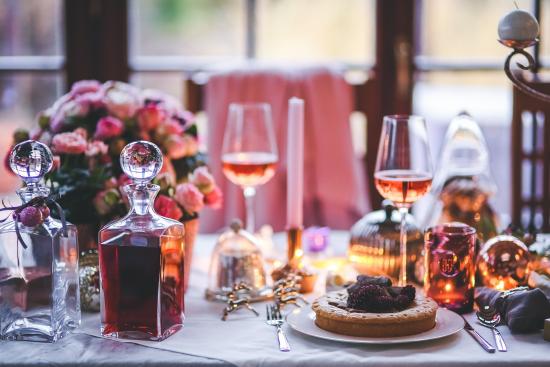 We all know how difficult Christmas shopping is, so we at Ottawa Life have decided to make things easier for you.
Read full story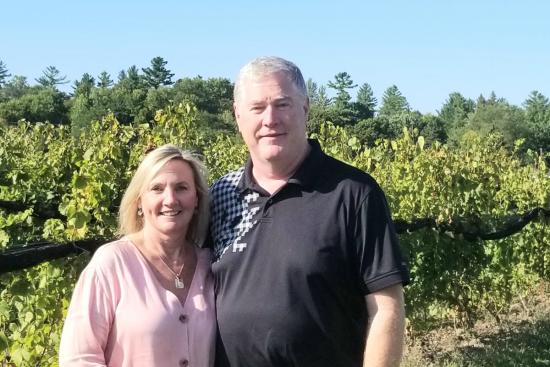 Earlier this year, Ottawa lawyer Lorraine Mastersmith and accountant Shaun McEwan purchased the KIN Vineyards — the most northern vineyard in Ontario!
Read full story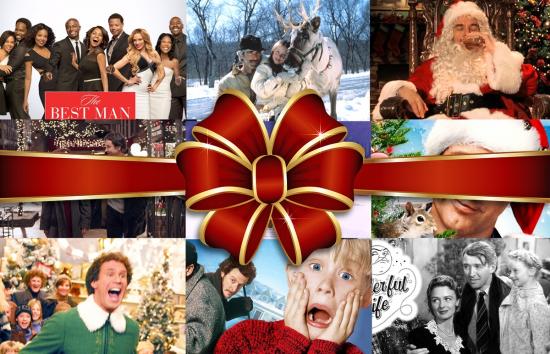 Wether you are looking to get in the spirit of the season or are looking for to take a break from holiday preparations, we have compiled a list of Christmas movies that you need to watch . . . or watch again!
Read full story
Comments (0)
*Please take note that upon submitting your comment the team at OLM will need to verify it before it shows up below.