This Season's Fashion Trends as Told by Netflix Originals
This fall, Netflix has recently released new episodes of their original television shows, Riverdale (2017), Chilling Adventures of Sabrina (2018) and Dynasty (2017). These series have amassed huge followings and they all showcase the trends of the season. Not only are these shows known for their drama, but they also feature stylish pieces that are must-haves for the trendy woman's closet.
Here are fashionable pieces as told by Riverdale, Chilling Adventures of Sabrina, and Dynasty.
Riverdale
Riverdale features the most casual and youthful clothing pieces out of the three television series. This season, the recurring statement pieces include overalls, striped and sporty tees, and chokers.
As worn by Betty (Lili Reinhart), overalls are proven versatile. Layering over crop tops and sweaters, or paired with colorful tights, overalls can be a statement piece in your wardrobe this season.
Riverdale also reveals that chokers aren't going away anytime soon. Chokers are no longer a 90's accessory. 2018 is booming with different types of chokers: black and simple, long and dangling, chains, iridescent, or a pop of bold color. Chokers are the small accessory that can transform any outfit from boring to adventurous in a snap.
Cheryl (Madelaine Petsch), the strong-willed and catty high school cheerleader is a fashion icon for the younger generation. Any viewer would know Cheryl's feature color is red. Red lips, turtlenecks, dresses, and skirts. Here, she is rocking a stunning black and red onesie - perfect for a night out.
A waist-cinching belt is also making its way into the ladies' wardrobes this season. Belts are the perfect accessory to spice up an outfit whether it is simple like Cheryl's or flashy and bedazzled. Either way it makes a captivating statement.
Riverdale truly reflects the versatility of trendy pieces through this season's fashion.
Chilling Adventures of Sabrina
This new Netflix show is only in its first season and it's already making waves. Chilling Adventures of Sabrina is a new take on the story of Sabrina Spellman, a teenage witch balancing the human and magic realms with the help of her aunts and a sidekick cat.
The show reveals a retro and dark take on fashion. Clothing items appear more muted and are aesthetically fall and winter oriented. Strong female lead, Sabrina (Kiernan Shipka), dresses more conservatively and appears to have made headbands her signature accessory. Neutral colored pea coats and basic skirts can be seen in most episodes sported by the witch. Her outfits charm with their simplicity and class.
One of the most mesmerizing of fashion outfits are worn by the three troublesome witches Prudence, (Tati Gabrielle), Dorcas (Abigail Cowen), and Agatha (Adeline Rudolph) known as the Weird Sisters.
Their traditional dresses detailed with lace, updos, and dark lipstick create a mystical appeal. If this look doesn't scream retro chic, I don't know what does. The basicness of this outfit combined with the striking details create a modern look that can offer some versatility depending on the accessories incorporated into it. It's apparent that trends from the past are being retrofitted into trends this season.
Dynasty
Back for a second season, Dynasty offers the most prestigious and corporate trends of the three.
Elite heiress Fallon (Elizabeth Gillies) takes bold color to a new level with a matching yellow two-piece. Though this look may not reflect Canadian winters, we can pull a couple of trends from this outfit. Firstly, bold colors represented through the 80's are trending right now. The bright yellow is daring and refreshing, especially for professional attire. Pairing it with a textured blazer adds elegance to the outfit. Lastly, the accessories jazz up an otherwise basic two-piece and clearly reflect the trends shifting from summer into fall.
Kirby (Maddison Brown), the mischievous outcast, brings back 90's fashion as well. This black shimmery mini dress, with a high neck and spaghetti straps is the perfect night out ensemble. Coupled with a simplistic black choker, sparkling earrings, and an adorable high pony, this look screams trendy. Rings and bracelets appear to vamp up the outfit giving it an edgier, bad girl tone.
It appears all three shows reflect that accessories truly make the outfit and that retro is a thing of the now. How can you take these looks and make them yours? Add your own flare with different colors, textures, layering, and mix-matching! This season truly embraces originality and variety. The options are endless!
Recommended Articles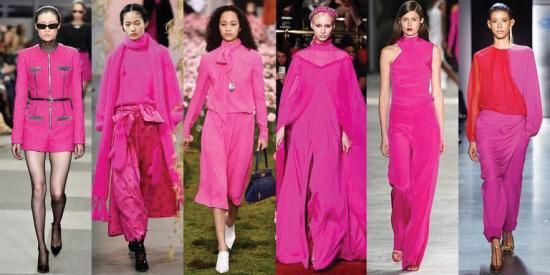 Here's what we recommend for a standout look from head-to-toe this fall!
Read full story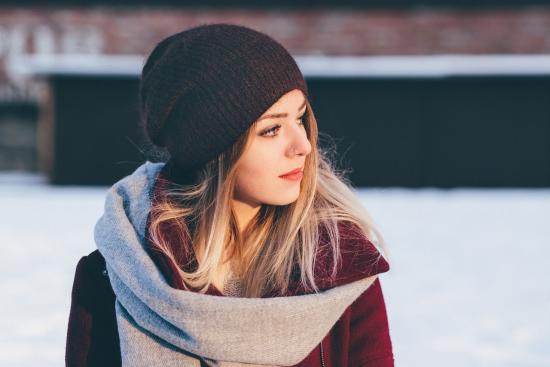 The winter season is slowly coming back into our lives and we're not sure how we feel about it.
Read full story
Comments (1)
*Please take note that upon submitting your comment the team at OLM will need to verify it before it shows up below.