TIFF 2018: Film spotlight continued
Photos courtesy of TIFF
---
TIFF 2018 has come to a close and I can't wait to give you my thoughts on the greatest film festival in the world. Before we do that however, here I have reviewed some of the final films I saw at the festival. You can expect full video reviews as the films are released. Please check back later this week for a full review of my experience at TIFF 2018.
American Woman
Synopsis: A woman raises her young grandson after her daughter goes missing.
Stars: Sienna Miller, Christina Hendricks, Will Sasso, Aaron Paul
Director: Jake Scott
Review: Ridley Scott (Gladiator) should be very proud of his son as he has directed a fantastic film. Sienna Miller, who already impressed this year in the play 'Cat on a Hot Tin Roof', delivers the performance of her career. She plays a mother with a wild side who has to adapt her life and raise her grandson when her daughter goes missing. This is a great ensemble and a movie that you will definitely enjoy.
Grade: B+
Sorry For Your Loss
Synopsis: The sudden death of her husband upends and transforms every relationship in Leigh Shaw's life. It also forces her to realize there was a lot about her husband that she didn't know.
Stars: Elizabeth Olsen, Janet McTeer
Director: (Multiple Directors)
Review: As part of TIFF's Primetime Program this was the opportunity to view the first four episodes of a new show where Elizabeth Olsen stars as Leigh and she is dealing with the death of her husband. We see there relationship through flashbacks. Ms. Olsen is one of my favourite actors and I really enjoyed her performance in this show. The supporting cast is also entertaining. The episodes are thirty minutes long and if the first four are any indication, I am sure it will have a good following.
Grade: B-
Shoplifters
Synopsis: A family of small-time crooks take in a child they find on the street.
Stars: Lily Franky, Kirin Kiki
Director: Hirokazu Koreeda
Review: the Palm D'Or winner from this years Cannes Film Festival also impressed at TIFF. It is the story of a family where they shoplift to survive but there is so much more to this film. This Japanese film is als a frontrunner for Best Foreign Film at the Oscars.
Grade: B
Roma
Synopsis: A story that chronicles a year in the life of a middle-class family in Mexico City in the early 1970s.
Stars: Yalitza Aparico, Marina de Tavira
Director: Alfonso Cuaron
Review: This was one of the more popular films at TIFF. The movie is heading to Netflix but I am glad that I saw it at TIFF. I absolutely love how the film was shot. Academy Award winning director Cuaron (Gravity) shoots it in black and white but that isn't what is impressive aboutthis film, it's specifically how he shoots the film. The movie is said to be a love letter to his family and community (The neighbourhood was called Roma) and I would say Mission Accomplished.
Grade: B+
The Wind
Synopsis: A supernatural thriller set in the Western frontier of the late 1800s, The Wind stars Caitlin Gerard (INSIDIOUS: THE LAST KEY) as a plains-woman driven mad by the harshness and isolation of the untamed land.
Stars: Miles Anderson, Caitlin Gerard
Director: Emma Tammi
Review: In this thriller, a couple live on the western frontier. When her husband is away at night working, Lizzy has to deal with some interesting situations. This thriller has some fun jumps but overall was not very satisfying. The film is somewhat predictable and other than Ms. Gerard, the performances were not very strong,
Grade: C+
A Private War
Synopsis: One of the most celebrated war correspondents of our time, Marie Colvin is an utterly fearless and rebellious spirit, driven to the frontline of conflicts across the globe to give voice to the voiceless.
Stars: Rosamund Pike, Jamie Dornan
Director: Matthew Heineman
Review: One of the most delightful surprises of this year's festival was the amazing performance by Rosamund Pike in this film. This is the performance of her career as she carries the project on her back. Looking at clips of Marie Colvin after the film it's clear Ms. Pike did her research. The film itself is well done but this is an occasion where one performance overshadows the entire project.
Grade: B
The Weekend
Synopsis: A comedian goes away for the weekend with an ex-boyfriend and his new girlfriend.
Stars: Tone Bell, Sasheer Zamata
Director: Stella Meghie
Review: Not since Tyler Perry asked 'Why Did I Get Married?' have I had this much fun at a cabin film. Going away to a retreat with your current girlfriend and your ex girlfriend…what could go wrong? This dramedy is a good date movie. The writing is very witty and Woody Allen-ish and I enjoyed it. I didn't love the ending but still a nice 'at home' film.
Grade: C+
First Man
Synopsis: A look at the life of the astronaut, Neil Armstrong, and the legendary space mission that led him to become the first man to walk on the Moon on July 20, 1969.
Stars: Ryan Gosling, Claire Foy, Kyle Chandler
Director: Damien Chazelle
Review: There was so much hype around this film and to me it fell flat. Ryan Gosling brooding in 'Drive' was ok but I don't know if he was the best choice for this film. While I appreciate Mr. Chazelle as a director this 'IMAX' film was very watered down. I can't help but think wat would have happened if Christopher Nolan had made this film. However, with all due respect, Chazelle is the one with the Oscar. A good movie, just not great.
Grade: B-
Boy Erased
Synopsis: The son of a Baptist preacher is forced to participate in a church-supported gay conversion program after being forcibly outed to his parents.
Stars: Lucas Hedges, Nicole Kidman, Joel Edgerton, Russel Crowe
Director: Joel Edgerton
Review: The fact that is based on a true story is horrifying. When a preacher finds out his son is gay he tries to have him converted. Lucas Hedges (Manchester by the Sea) delivers a strong performance in an adequate movie. The build up is strong but the payoff does not deliver.
Grade: B-
The Public
Synopsis: In "the public" an unusually bitter Arctic blast has made its way to downtown Cincinnati and the front doors of the public library where the action of the film takes place. The story revolves around the library patrons, many of whom are homeless, mentally ill and marginalized, as well as an exhausted and overwhelmed staff of librarians who often build emotional connections and a sense of obligation to care for those regular patrons. At odds with library officials over how to handle the extreme weather event, the Patrons turn the building into a homeless shelter for the night by staging an "Occupy" sit in. What begins as an act of civil disobedience becomes a stand off with police and a rush-to-judgment media constantly speculating about what's really happening. This David versus Goliath story tackles some of our nation's most challenging issues, homelessness and mental illness and sets the drama inside one of the last bastions of democracy-in-action: your public library.
Stars: Emilio Estevez, Jena Malone, Taylor Schilling, Alec Baldwin
Director: Emilio Estevez
Review: This is a touching film that deals with an issue that is in every city; homelessness. I found this film well done and effective but again, the ending does not do justice to the rest of the film.
Grade: B
Divide and Conquer: The Story of Roger Aisles
Synopsis: The rise and fall of Rogers Aisles.
Stars: Roger Aisles
Director: Alexis Bloom
Review: This documentary explores Rogers Aisles from his time as a Republican Strategist who helped influence elections, to the person who was ousted from a network he helped create. A very effective documentary.
Grade: B-
Fahrenheit 11/9
Synopsis: Michael Moore's "Fahrenheit 11/9" is a provocative and comedic look at the times in which we live. It will explore the two most important questions of the Trump Era: How the f**k did we get here, and how the f**k do we get out?
Director: Michael Moore
Review: While the might make you think this film focussed entirely on the election of Trump it covers a lot more. From the water crisis in Flint Michigan, to the Parkland Shooting Moore delves into a lot of current events. It's similar to may of his other movies, just not as effective.
Grade: C+
High Life
Synopsis: A father and his daughter struggle to survive in deep space where they live in isolation.
Stars: Robert Pattison, Juliette Binoche, Andre Benjamin
Director: Claire Denis
Review: Sometimes directors push the envelope and the result is a work of genius. And then sometimes it results in a 'What did just watch?' moment. Ms. Denis achieves both. There were aspects of the film that I really enjoyed such as how it was shot and Mr. Pattisons acting but there are some scenes that are just bizarre and over the top. Not a must see but an interesting effort for the well known French director.
Grade: C+
Beautiful Boy
Synopsis: Based on the best-selling pair of memoirs from father and son David and Nic Sheff, Beautiful Boy chronicles the heartbreaking and inspiring experience of survival, relapse, and recovery in a family coping with addiction over many years.
Stars: Timothee Chalamet, Steve Carell
Director: Felix Van Groeningen
Review: Last year when 'Call Me By Your Name' came out I thought it was a good movie but I didn't know what all of the hype was about, especially for Mr. Chalamet. After seeing this film, I get it. An uncomfortable movie as we see a family dealing with drug addiction and its affect. I was very impressed with the performances of both leads. For me this movie wasn't about the story but the performances.
Grade: B
The Lie
Synopsis: A teenage girl does something unthinkable and her parents have to cover it up.
Stars: Mireille Enos, Peter Saragard, Joey King
Director: Sam Levinson
Review: I'm a fan of Veena Sud, and enjoyed her show 'The Killing'. This movie was more of a comedy to me as I found a lot of it a little silly. After seeing 'Crazy Rich Asians' I felt this movie should have been called 'Silly Lying White People'. Just when I was about to give up on the film the ending delivered a strong finish.
Grade: C
Kursk
Synopsis: The film follows the 2000 K-141 Kursk submarine disaster and the governmental negligence that followed. As the sailors fight for survival, their families desperately battle political obstacles and impossible odds to save them.
Stars: Colin Firth, Matthias Schoenaerts
Director: Thomas Vinterberg
Review: If you are history buff you will really enjoy this film. It is a strong retelling of the Kursk incident. If you aren't a big history buff then pray you see this on Netflix. I found the pacing slow and feel the film dragged.
Grade: C
Green Book
Synopsis: A working-class Italian-American bouncer becomes the driver of an African-American classical pianist on a tour of venues through the 1960s American South.
Stars: Mahershala Ali, Viggo Mortensen, Linda Cardelini
Director: Peter Farrelly
Review: This film is amazing. Reminiscent of 'Les Intouchables' this film is the story of un unlikely friendship that is formed in the 60's South. If you see one film, make it this one. Not just one of the best films of the festival but of the year.
Grade: A
The Wedding Guest
Synopsis: A story centered on a mysterious British Muslim man (Dev Patel) on his journey across Pakistan and India.
Stars: Dev Patel, Radhika Apte
Director: Michael Winterbottom
Review: After seeing Mr. Patel in 'Hotel Mumbai' I had huge hopes for this film. The sad realization is that it's nowhere as good and quite predictable.
Grade: C-
Out of Blue
Synopsis: When Detective Mike Hoolihan is called to investigate the shooting of leading astrophysicist and black hole expert, Jennifer Rockwell, she is affected in ways she struggles to comprehend.
Stars: Patricia Clarkson, Toby Jones
Director: Carol Morley
Review: Patricia Clarkson is a good actress that I am used to seeing in a supporting role. This movie did nothing to help her bid for more leading parts. The story of a cop investigating a murder should have been compelling…but it just wasn't. The most exciting part of this film was when I said t myself 'Hey, isn't that Meryl Streep's daughter?' The fact that that was the most exciting part of the movie is enough to say you can pass on this bore.
Grade: D+
The Old Man & The Gun
Synopsis: Based on the true story of Forrest Tucker and his audacious escape from San Quentin at the age of 70 to an unprecedented string of heists that confounded authorities and enchanted the public.
Stars: Robert Redford, Danny Glover, Sissy Spacek
Director: David Lowery
Review: A Hollywood legend hangs it up in this film, as this is the last movie for Robert Redford. He is at his charming best playing a real life bank robber. Fortunately, he didn't mail in his last performance. Certainly not his best but a fitting end to an amazing career.
Grade: B-
Recommended Articles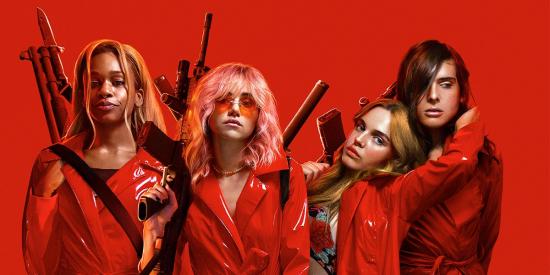 The Toronto International Film Festival has been a whirlwind so far and it is only halfway through.
Read full story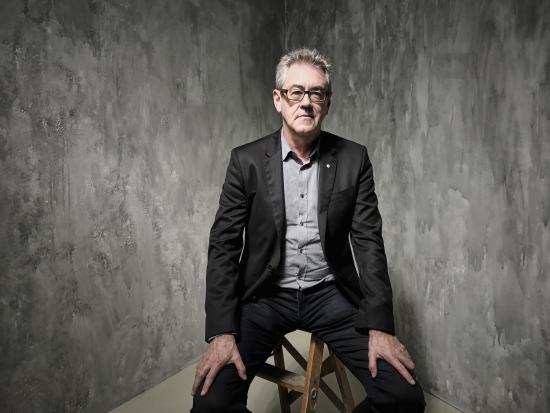 TIFF's impact on the global scale is huge. Not only because it is a predictor during awards season but because to have your film shown at TIFF propels you to another level.
Read full story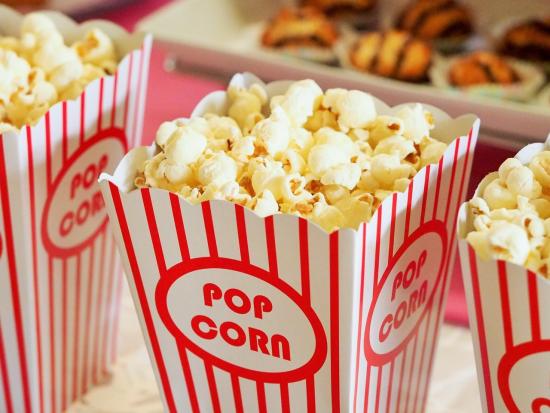 Let us say you decide to go, what should you see? Here are my 10 picks in alphabetical order of the 'Must See' films at this year's festival.
Read full story
Comments (0)
*Please take note that upon submitting your comment the team at OLM will need to verify it before it shows up below.