Reviews
TIFF 2020 delivers in a time of adversity
TIFF 2020 delivers in a time of adversity
The filmmakers, actors, and the general public who participated in the 45th edition of the Toronto International Film Festival (TIFF) all agree that it was a huge success.
There are a lot of businesses that have had to learn to pivot and come up with a 'Plan B' to survive in our current state and TIFF set the blueprint for how to run a film festival during a pandemic. They said goodbye to multiple theatres full of moviegoers, to big red carpet events and instead introduced drive-in theatres to help with social distancing and added an online platform where viewers could see films from the comfort of their home — which is exactly how I consumed over 35 TIFF films over the 10 days of the festival.
The move was nothing short of brilliant. It enabled many people, who may have travelled to Toronto on regular years, to consume these wonderful movies and it brought TIFF to new audiences while solidifying the importance of this hugely popular global film festival.
While TIFF reduced the number of films, it didn't reduce the quality of films that came to the festival. Many of the titles shown this year are in discussion for the Academy Awards. This isn't overly surprising considering the winner of TIFF's most coveted prize, The Peoples Choice Award, is a shoe in for a Best Picture nomination.
Consider this: At the 2020 Academy Awards, Best Picture, Best Director, Best Actor, Best Actress, Best Supporting Actress, Original and Adapted Screenplay, and International Film, all screened at TIFF 2019. Eight of the top nine awards — that's phenomenal!
In addition to being a 'crystal ball' for awards season I need to take a moment to recognize the staff of TIFF. From the wonderful people in the customer service department who made everything run smoothly, to the programming team who not only delivered exceptional films but also organized the filmmakers' virtual press conferences and Q&A's. Again, by expanding to a larger, outside of Toronto, audience more people were able to participate in Facebook Lives, Live Twitter Q&A's and other events.
Year after year, this festival delivers and in the face of change and adversity it's as if TIFF shrugged the challenge off their shoulder, like a Taylor Swift song, and delivered again.
On to the films I saw. Here are some capsule reviews. Full reviews will be made available as the films are released.
---

76 Days
Synopsis: Raw and intimate, this documentary captures the struggles of patients and frontline medical professionals battling the COVID-19 pandemic in Wuhan.
Director: Weixi Chen, Hao Wu

Set several months ago at the onset of Coronavirus, this documentary shows footage from hospitals in Wuhan, China. We see the medial staff overworked as they deal with many patients coming in. The film shows us the pandemic in its infancy. It didn't have any interviews with hospital staff and I feel there were opportunities to strengthen the film but overall a good account of the situation as it unfolded.
Grade: C
---

Another Round
Synopsis: Four friends, all high school teachers, test a theory that they will improve their lives by maintaining a constant level of alcohol in their blood.
Director: Thomas Vinterberg
Stars: Mads Mikkelsen, Thomas Bo Larsen, Lars Ranthe

Recently I saw Casino Royale, that Mikkelsen was in. I always thought he was a very good actor but hadn't seen him in awhile. The TIFF Gods answered the call.
While the premise seems unique, it works! A group of friends do a lot of day drinking and we see the impact on their professional and personal lives. The alcohol piece is a different element, but I also enjoyed the focus on relationships as these men deal with mid-life issues. I thoroughly enjoyed this film and hope it gets a wide release.
Grade: B+
---
Beckman
Synopsis: A contract killer, becomes the reverend of a LA church, until a cult leader and his minions kidnap his daughter. Blinded by vengeance, he cuts a bloody path across the city. The only thing that can stop him is his newfound faith.
Director: Gabriel Sabloff
Stars: David A.R. White, William Baldwin, Burt Young

Saboff and White have collaborated in the past and their film usually has a biblical undertone. In this film we see the hitman who turns to religion. This is a film that feels like it is either heading direct to video or Netflix (even in a non-Covid world). If you start watching it and feel like you've seen it before, it's because you have. Cookie cutter from beginning to end. Enjoyable, but repetitive in plot.
Grade: C-
---
Concrete Cowboy
Synopsis: A teenager discovers the world of urban horseback riding when he moves in with his estranged father in North Philadelphia.
Director: Ricky Staub
Stars: Idris Elba, Method Man, Lorraine Toussaint

Idris Elba as a modern cowboy. Ok. Now, I didn't know that horseback riding, and 'cowboy culture' is such a big thing in Philadelphia but it is. While Elba is good in this film I was really impressed with Caleb McLaughlin who plays Elba's son. The cowboy culture aspect was interesting but I was more fascinated with the father-son relationship.
Grade: B-
---
David Byrnes American Utopia
Synopsis: Spike Lee documents the former Talking Heads frontman's brilliant, timely 2019 Broadway show, based on his recent album and tour of the same name.
Director: Spike Lee
Stars: David Byrne

I was not familiar with the Broadway show that this documentary is based on. I'm glad I am aware of it now. I don't know if I would call this a 'documentary' as there wasn't a lot of behind the scenes or interviews but that's a minor comment. This is a fantastic show and like Disney Plus received when they brought Hamilton to their platform I now turn to HBO/Crave with a resounding 'Thank you' as they prepare to bring this to theirs.
By song and performance, a lot of the issues in the United States are challenged effectively by David Byrne and his great ensemble. Little doubt is left as to why this is such a popular show. And on a personal note, I wish we could all be as happy as his bass player Bobby Wooten.
Grade: A-
---
Enemies of the State
Synopsis: An American family becomes entangled in a bizarre web of secrets and lies when their hacker son is targeted by the U.S. government, making them all ENEMIES OF THE STATE
Director: Sonia Kennebeck

A documentary of the DeHart family who fled from the U.S. to Canada and got caught up in a legal feud with the U.S. government. This was a very compelling documentary. If you aren't familiar with this story it's worth checking out.
Grade: C+
---

Get the Hell Out
Synopsis: Taiwan's parliament turns deadly when a virus transforms politicians into ravenous zombie mutants.
Director: I-Fan Wang
Stars: Bruce Hung, Francesca Kao, Megan Lai

This is an entry into the Midnight Madness section at TIFF and that programme never fails to deliver. Set in the Taiwan Parliament, a virus breaks out in the building turning people into Zombies. Kill or be killed in this over the top but it is an entertaining film.
If you like 'The Walking Dead' you will like this. It's completely over the top but that's what makes it enjoyable.
Grade: C+
---
Good Joe Bell
Synopsis: From the Academy-Award winning writing team behind Brokeback Mountain, GOOD JOE BELL tells the story of an Oregon father, Joe Bell, who sets out on a walk across America in honor of his son, Jadin.
Director: Renaldo Marcus Green
Stars: Mark Wahlberg, Connie Britton, Gary Sinise

While the movie deals with very important issues, bullying and suicide, I don't feel the film was overly effective. Were we focussing on the fathers grief? The sons torment at school? The director never seemed to figure that part out. It's always difficult when a film is based on a true story because I sometimes default to 'Well if that's the way it happened!' but overall the film was good but not great. Others have dealt with these subjects much more effectively.
Grade: C-
---
Holler
Synopsis: To pay for her education, and the chance of a better life, a young woman joins a dangerous scrap metal crew.
Director: Nicole Riegel
Stars: Pamela Adlon, Jessica Barden, Austin Amelio
Barden plays Ruth, a young woman who wants to leave her small town and go to college but can't afford to. She turns to some dangerous means to make ends meet. There is a lot I liked about this film. The strong acting from the cast, the fact it represented a group of people we don't always see on film. The ending was disappointing for me, as I feel it was the weakest part of the film, but overall worth checking out.
Grade: B-
---

I Am Greta
Synopsis: Documentary follows teenage climate activist Greta Thunberg on her international crusade to get people to listen to scientists about the world's environmental problems.
Director: Nathan Grossman
Stars: Greta Thunberg
Greta Thunberg is nothing short of amazing. A teenager who challenges world politicians, and the world quite frankly, on issues of climate. There is no doubt that this young woman is polarizing and fascinating. The film was good but I didn't love it. I don't feel it captured the essence of her story. For example when I saw He Named Me Malala I was left inspired by the trials and triumphs of Malala Yousafzai, not so much in this film.
Grade: C
---

I Care a Lot
Synopsis: A legal guardian discovers that her seemingly perfect client is not who they appear to be.
Director: J Blakeson
Stars: Rosamund Pike, Eiza Gonzalez, Dianne Wiest, Peter Dinklage

Several years ago Rosamund Pike showed us she could play a villain to perfection in her Academy Award nominated performance in 'Gone Girl'. In this film she reminds us that it wasn't a fluke. This dark comedy tackles the issue of how we treat our seniors and how many are easy targets of fraud. This was one of the best at TIFF this year in my opinion.
Grade: A-
---
MLK/FBI
Synopsis: Based on newly declassified files, Sam Pollard's resonant film explores the US government's surveillance and harassment of Martin Luther King, Jr.
Director: Sam Pollard
This documentary deals with the rivalry between J. Edgard Hoover and Martin Luther King Jr. I found it very interesting as I learned quite a bit from this. Pollard uses a lot of footage to bring this rivalry back in the forefront.
Grade: B
---
Monday
Synopsis: A spark on a Friday can lead to a sizzling weekend fling, but what happens when you get to the inevitable Monday?
Director: Argyris Papadimitropoulos
Stars: Sebastian Stan, Denise Gough
For the last several years Sebastian Stan was known as 'The Winter Soldier; in the Marvel Universe. After the success of 'Avengers: End Game' I can only assume he was looking for something very different to do. Enter Monday. In this film he plays a DJ in Greece who has a passionate affair with a lawyer he meets at a party. What starts as what seems like a 'one night stand begins' to develop. This was an entertaining film with good performances from Stan and Denise Gough. The film is a good exploration of relationships.
Grade: C+
---

Nomadland
Synopsis: Follows a woman in her sixties who, after losing everything in the Great Recession, embarks on a journey through the American West, living as a van-dwelling modern-day nomad.
Director: Chloe Zhao
Stars: Frances McDormand, David Strathairn
If Frances McDormand doesn't get nominated for an Oscar I am giving up Roti. (My favourite food...a Caribbean dish…try it!) With two Oscars on her mantle she could add a third. For the last few years we have heard of the term 'minimalist' someone who exists without a lot of the perks we tend to enjoy. In this situation Fern, played by McDormand, doesn't have the money to enjoy any perks so she lives in her van. There is a lot of wonderful things about this film, that won The Peoples Choice Award at TIFF. The brilliant cinematography, the raw feel of the film but it is all on the back of McDormand who proves, once again, why she is one of the best.
Grade: A-
---
One Night in Miami
Synopsis: One Night in Miami is a fictional account of one incredible night where icons Muhammad Ali, Malcolm X, Sam Cooke, and Jim Brown gathered discussing their roles in the civil rights movement and cultural upheaval of the 60s.
Director: Regina King
Stars: Kingsley Ben-Adir, Eli Goree, Aldis Hodge, Leslie Odom Jr.
Regina King already has an Oscar for acting and many feel she could be nominated for a directing one. Based on the play, it depicts the fictitious account of a real night where four black American icons come together. Regina King has acted in some very strong roles over her career. That being said, if she wanted to direct again, I'd be totally ok with that.
Grade: B
---
Passion Simple
Synopsis: A mother falls into an addictive relationship with a Russian diplomat, with whom she has nothing in common.
Director: Danielle Arbid
Stars: Laetitia Dosch, Sergie Polunin
This movie is a two-sided coin. On the one hand there is a lot of sex. Like a lot of it. The two main characters, who really have nothing in common, are constantly hooking up. The second side of the coin is the performance of Laetitia Dosch. She brings her role of 'Helene' to life as a woman who is a single-mother, trying to navigate her career who will risk it all for a moment with this man she barely knows. Coupled with some clever filmmaking by director Arbid, there is a strong moment later in the film that was one of the best parts in the film but I fear that montage will be lost for at its core, it's just a lot of sex.
Grade: C-
---
Penguin Bloom
Synopsis: A family takes in an injured Magpie that makes a profound difference in their lives.
Director: Glendyn Ivin
Stars: Naomi Watts, Andrew Lincoln,
I can't recall ever seeing Naomi Watts deliver a bad performance. And Andrew Lincoln proves there's more to his repertoire than playing 'Rick Grimes' on The Walking Dead. That being said, I didn't love this film. Based on the true story of the Bloom family that deal with a major health event in their lives and rally around a magpie that they rescued just didn't resonate for me. Were the performances good? Yes. Was it a good story? Yes. Do I think audiences will eat this up? I'm not sure. When we reflect on the career of Watts and Lincoln, Penguin Bloom won't be the projects that make them stand out but just be one that is on the list.
Grade: C+
---

Pieces of a Woman
Synopsis: A grieving woman embarks on an emotional journey after the loss of her baby.
Director: Kornel Mundruzco
Stars: Vanessa Kirby Shia LaBoeuf
There are times when you've seen an actor but haven't seen their full potential. Kirby shows her full potential in this film where she delivers her best performance. The supporting cast is very good but it is her role as a mother grieving that will leave a lasting impression on you. The first 30 minutes of this film is perhaps some of the most intense acting, filmmaking I have seen in a long time. I have always had profound respect for mothers and the child birthing experience, I now have even more.
Grade: B+
---
Shadow in the Cloud
Synopsis: A female WWII pilot traveling with top secret documents on a B-17 Flying Fortress encounters an evil presence on board the flight.
Director: Roseanne Liang
Stars: Chloe Grace Moretz, Nick Robinson, Callan Mulvey
A few weeks ago I re-watched the movie 'Phone Booth' with Colin Farrell. I was always impressed with his performance as the majority of the movie is him acting on his own . . . in a phone booth. His actions, mannerisms, etc carry the movie. Well Shadow in the Cloud is very similar. Chloe Grace Moretz, for a significant part of the film, is on her own and she delivers. Yes, there are other actors but it is her performance that propels this film.
Grade: B
---
Spring Blossom
Synopsis: A 16-year-old girl, bored with her own age group, becomes involved with an older man at a theater she passes.
Director: Suzanne Lindon
Stars: Suzanne Lindon, Arnaud Valois

Suzanne Lindon need to take a bow. She had her film, premiere and be one of the 50 selected films at TIFF. That's extremely impressive. It's a coming-of-age story where her character develops a relationship with someone much older. I thought the movie was ok. Not great, not terrible but ok as it just didn't connect with me. That being said, I am interested to see what she does next.
Grade: C-
---

Summer of 85
Synopsis: What do you dream of when you're 16 years old and in a seaside resort in Normandy in the 1980s? A best friend? A lifelong teen pact? Scooting off on adventures on a boat or a motorbike? Living life at breakneck speed? No. You dream of death. Because you can't get a bigger kick than dying. And that's why you save it till the very end. The summer holidays are just beginning, and this story recounts how Alexis grew into himself
Director: Francois Ozon
Stars: Felix Lefebvre, Benjamin Voisin

A few years ago we had a film called Call Me By Your Name and while I liked it, I didn't get the hype. Look at this film as Call Me By Your Name 2.0. This film is told over the course of a summer as two young boys develop a special friendship. I am always impressed at Ozon's ability for great storytelling. The New Girlfriend director once again establishes himself as someone who has a way of creating great cinema by capturing and displaying the raw emotion of relationships.
Grade: B+
---
The Father
Synopsis: A man refuses all assistance from his daughter as he ages. As he tries to make sense of his changing circumstances, he begins to doubt his loved ones, his own mind and even the fabric of his reality.
Director: Florian Zeller
Stars: Anthony Hopkins, Olivia Colman

Last year at the festival a movie named American Son had a great transition from stage to screen, this year that accolade goes to The Father. If Hopkins and Colman aren't nominated for Oscars it will be a crime. They bring Zeller's fantastic play to life. Hopkins may deliver his best performance in this film and Colman proves her Oscar win, a few years ago, wasn't a fluke.
This movie will tear your heart out and you shouldn't miss it.
Grade: A-
---
The Kid Detective
Synopsis: A once-celebrated kid detective, now 31, continues to solve the same trivial mysteries between hangovers and bouts of self-pity. Until a naive client brings him his first 'adult' case, to find out who brutally murdered her boyfriend.
Director: Evan Morgan
Stars: Adam Brody, Wendy Crewson, Tzi Ma

Another Canadian film, this one stars Adam Brody. This movie is basically, 'what would happen when Encyclopedia Brown grew up?'. It's a cute little comedy/whodunnit that would be a welcome addition to a streaming service. It has some fun little film/noir elements to it.
Grade: C+
---
The Water Man
Synopsis: A boy sets out on a quest to save his ill mother by searching for a mythic figure said to have magical healing powers.
Director: David Oleyowo
Stars: Rosario Dawson, Maria Bello, Lonnie Chavis, David Oleyowo

This is Oleyowo's first outing as a director. Himself, Maria Bello and Rosario Dawson are all accomplished but it's the performance of Lonnie Chavis that will tug at your heart. Many plot points in the film don't add up but there is some good in this film. I was very impressed with the score as it made me reminiscent of The Dark Knight Trilogy and the like. This is a film that proved two things to me. One, Oleyowo should keep directing movies and bringing stories to the screen that he is passionate about and two, Lonnie Chavis, with the right projects, has a very bright future ahead of him.
Grade: C+
---

The Way I See It
Synopsis: Former Chief Official White House Photographer Pete Souza's journey as a person with top secret clearance and total access to the president.
Director: Dawn Porter
Stars: Pete Souza

Not many people have had the 'behind the scenes' view that Pete Souza has. As a White House photographer for two administrations, Reagan and Obama, this film delivers a point of view from his lens…see what I did there. This is a fantastic film that shows the importance of pictures and how effectively so many moments have been captured over the years. It also, and maybe not so subtlety, shows some major differences between the 44th and 45th presidents.
Grade: B+
---
True Mothers
Synopsis: A woman with an adopted child is contacted unexpectedly by the child's birth mother.
Director: Naomi Kawase
Stars: Arata Iura, Miyoko Asada

This film was very well done. We meet a couple who are having challenges conceiving a child and they opt for adoption. Their life is then thrown into chaos when the birth mother returns. We have seen this premise before, but it is delivered very well in this film. With strong performances from the leads I was impressed with this offering.
Grade: B
---

Underplayed
Synopsis: Filmed over the summer festival season, Underplayed presents a portrait of the current status of the gender, ethnic, and sexuality equality issues in dance music.
Director: Stacey Lee
Stars: Nervo, Rezz, Nightwave

I have a female friend who, among the many hats she wears, is a DJ. — a very talented one. I never gave a second thought to the fact that she was a 'female DJ', just that she was amazing at creating music that people went wild for. This movie has me seeing things in a different light. It explores the issues women face not only as DJ's but in the music industry. I thought this was a solid documentary that shines a light on the inequality that exists in this industry while also introducing you to some very talented musicians.
Grade: B+
---
TIFF Award Winners
Peoples Choice Award:Nomadland
Peoples Choice Award: Documentary: Inconvenient Indian
Peoples Choice Award: Midnight Madness: Shadow in the Cloud
Best Canadian Feature Film: Inconvenient Indian
Best Canadian Short Film: Benjamin, Benny, Ben
Best International Short Film: Dustin
FIPRESCI (International Critics Prize): Beginning
All Photos: Courtesy TIFF
Recommended Articles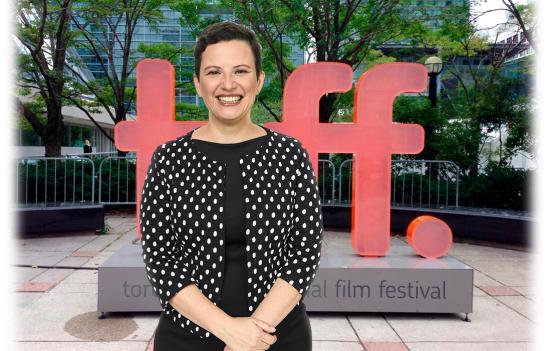 Every year I have the pleasure of kicking off our coverage of the Toronto International Film Festival by interviewing someone from TIFF's programming team.
Read full story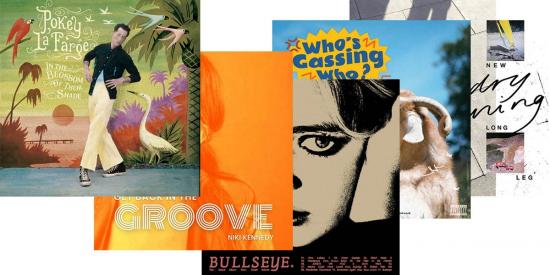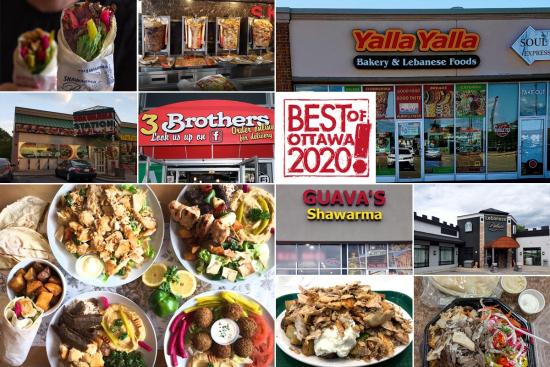 After over 20-years writing about life in Ottawa, we think we have a pretty good idea of the best of what this city has to offer. Check, share and discuss #OLMBest every week!
Read full story
Comments (0)
*Please take note that upon submitting your comment the team at OLM will need to verify it before it shows up below.