Time to get a move on, Ottawa
Put up or shut up.
Can Ottawa folk finally agree we are there?
I mean, come on, the leeway given this franchise (that would be the Ottawa Senators) – especially by some members of the local media – for the past 3-4 years has been especially generous.
Especially.
And especially this year. Which is more or less understandable; no one was expecting a miraculous Vegas-style run through the playoffs. And that expectation was realized on a season that runs its course in the next week and a half.
For all the glorious exhortations that this is the turning point; that miles and miles of unprecedented success is just around the proverbial corner; that the Stanley Cup will soon ride around the ice on the shoulders of unprovens like Shane Pinto, Jake Sanderson, Jacob Bernard-Docker . . . well that's a given.
Right?
You'd think so given the constant chatter. I guess that's why the word 'fan' is a derivative of the word 'fanatic,' I get it.
But man-oh-man, for an organization that has sat proudly dead last in the entire NHL for the past (how many, again?) years, the chest-pounding and Leaf-Habs-hating rhetoric has never been louder.
I guess that's hockey in a smallish NHL market.
Ugh.
Here are some realities: Ottawa does not have yet, a dominant, or potentially dominant, centre-ice man to reign in that unprecedented success. Josh Norris is an awfully nice player and shows tremendous promise as a youngster who thinks and plays the game at an advanced level, but crowning the 21 year old as the next Steve Yzerman is a little much.
Meantime, the anointed one (for the past three years at least), one Logan Brown, the one everyone has been talking about as can't-miss, is hardly considered a prospect anymore and is more than likely to be 'starting' his NHL career elsewhere when next season rolls around.
They say you need to be dominant up the middle to win in this league. Ottawa has a long way to go before that claim can be made.
The defence?
Good question.
Thomas Chabot and Artem Zub are keepers. The rest of the gang? Huge questions.
Management's biggest test this off-season will be securing – at the very least – one solid top-four defenceman.
Goaltending?
If GM Pierre Dorion wants to keep his job, the mantle will be carried by Matt Murray. No questions asked, because it's all about money, money, money around here and Murray's being paid in bucketloads. In case you missed the news flash, owner Eugene Melnyk isn't fond of playing a bunch of guys pushing dollars up to the cap. Especially if they don't produce.
There are lots of intriguing pieces. Plenty of hope to be sure, but it is time to cash in.
Because let's face it, the Ottawa fan base has more patience than an ICU. (For some reason). But that patience has to be running thin. Isn't it?
The promise is there.
No argument here.
But we're all grown-ups here. Anything less than a playoff spot next season – that of course will lead into years of unprecedented success – would be absolutely unacceptable.
Looking up from the NHL's gutter best be over. It's time to cash in on all that remarkable good-will that for some reason has been in abundance for far too long.
NOTES AND NOTIONS: Heard an interesting discussion on the radio this past weekend regarding who are the favourites to come out of the NHL's East. Washington was mentioned. Boston and Pittsburgh too. The NY Islanders? Not a sniff. Talk to me in June . . . Boston's done a very nice job with Taylor Hall – a former league MVP. Hall's been slotted into Line #2 with David Krejci and has excelled. Strong hockey management there . . . Hey. Yeah you. Remember that argument from people-who-ought-to-know-a-lot-better a couple of years ago that Patrik Laine was a much-better player than Auston Matthews (coming out of the 2016 draft) and the Toronto Maple Leafs made (another!) colossal goof with the No. 1 selection. Umm. Crickets . . . Jesperi Kotkaniemi is a very decent skater, but by not selecting Brady Tkachuk with its pick – ahead of Ottawa - should give Montreal general manager Marc Bergevin the willies. Tkachuk is precisely what the Habs need. And have needed . . . Ottawa's season wraps up one week from Wednesday when the Senators host the Leafs.
Senators week ahead:
Monday, May 3: Winnipeg at Ottawa (7 pm)
Wednesday, May 5: Montreal at Ottawa (7 pm)
Saturday, May 8: Ottawa at Winnipeg (7 pm)
Sunday, May 9: Ottawa at Calgary (8 pm)
Photo: Courtesy Senators.com
Recommended Articles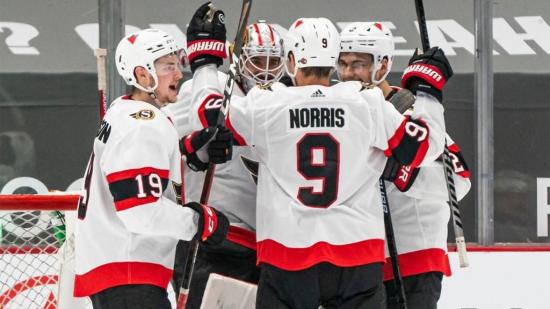 Maybe next year Johnny Senators Hockey Fan will be invested in the realm of baited-breath as well.
Read full story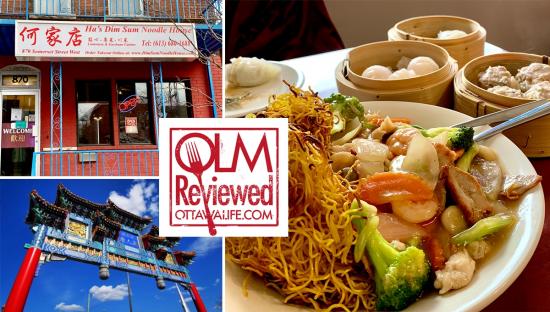 Ha's shrimp dim sum is special: instead of using processed shrimp like many restaurants, in each little dim sum is a whole shrimp.
Read full story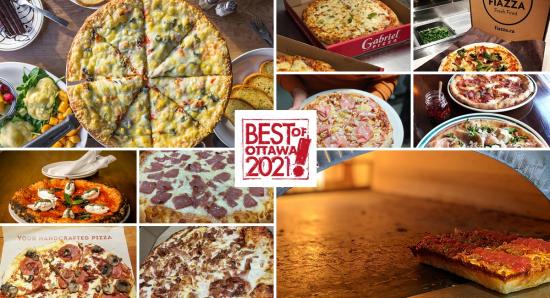 After over 20-years writing about life in Ottawa, we think we have a pretty good idea of the best of what this city has to offer. Check, share and discuss #OLMBest every week!
Read full story
Comments (0)
*Please take note that upon submitting your comment the team at OLM will need to verify it before it shows up below.