Good Reads
To Fix Temporary Foreign Worker Program, Look to Solutions in Canada's Unionized Meat Industry
To Fix Temporary Foreign Worker Program, Look to Solutions in Canada's Unionized Meat Industry
As the National President of Canada's largest food workers' union, I am disappointed by the Harper government's lack of leadership in fixing the Temporary Foreign Workers Program (TFWP). Quite simply, the TFWP is broken, and the latest announcement by Minister Kenney – regarding minor adjustments to the number of TFWs that large and medium-sized companies can employ, new penalties for companies that violate the program's rules, and more promises of inspections for employers that use the TFWP – is another example of the Harper government's refusal to roll up its sleeves on an issue that is so central to the future of Canada.
The government's proposed changes would do nothing to change a program that still allows irresponsible employers to exploit workers with impunity, and the Harper Conservatives are only now acknowledging problems with this file because of a number of reckless employers. These employers got their hands caught in the cookie jar by placing TFWs in service sector jobs where there clearly wasn't a need, and Canadians are rightfully outraged. The TFWP was never designed nor enforced to distinguish between abusive employers and those experiencing genuine labour shortages.
With that said, we as Canadians need to be equally concerned that, despite the Harper government's announced changes to the TFWP, the program remains a place where workers are stuck in a cycle of overwhelming precariousness, where the path to permanent residency and citizenship is a faint hope to many.
Canadians have told our union time and again that we need a government which understands that the well- being of our industries, communities, and country is being heavily shaped by the TFWP, and in order to succeed the program must be based on the Canadian tradition of immigration as a basis for nation-building and economic growth.
Our union knows this because we represent more than 40,000 workers in the Canadian food processing industry, where TFWs now play an essential role. In fact, UFCW Canada represents more temporary foreign workers than any other union in Canada. And yet, as the national union with the greatest number of migrant worker members, we were never consulted by the federal government about possible changes to improve the TFWP.
It seems the government doesn't know what it can actually do to improve the TFWP so that it benefits workers, employers, and the country as a whole. And that's why I encourage the Ministers responsible for Employment, and Citizenship and Immigration, Jason Kenney and Chris Alexander, to look to the concrete solutions found in Canada's unionized meat industry as leading examples of how to balance the legitimate needs of employers with the dreams of immigrant workers.
Through language negotiated in collective agreements, UFCW Canada Local Unions have worked with several unionized employers to make the TFWP into something it is
not, an immigration program.
Over the last several years, UFCW Canada contracts with unionized employers like Cargill, HyLife Foods, Maple Leaf, and Olymel have resulted in hundreds of TFWs gaining a true chance to build a life in Canada, and make lasting contributions to their local economies.
Take the example of UFCW Local 832 member and Maple Leaf employee Tao (Chris) Yu, who would not be a permanent resident of Canada were it not for his union and the provincial nominee program in Manitoba. Since gaining permanent residency through his collective agreement, Yu has been joined by his wife and with the birth of their Canadian-born son, has started a family in Manitoba. They now own a house in Brandon, work hard, pay taxes, and are proud to call Canada their home.
By contrast, the Harper government's planned amendments to the TFWP are merely bandages for a broken system, and will do nothing to help migrant workers contribute to our country's economy on a permanent basis. Instead of a poorly-managed TFWP that fails to address genuine labour shortages, Canada needs a robust immigration system that provides honest and hard-working migrants with a path to permanent residency and citizenship. The government should look to UFCW Canada's leadership in the Canadian meat industry for an example of how this can be done.
Paul Meinem
a is the National President of the United Food and Commercial Workers (UFCW Canada), which represents more than a quarter of a million workers across the country. As a long-time advocate for farm workers' rights, UFCW Canada represents migrant and domestic agricultural workers at various locations in Quebec and British Columbia. Together with the Agriculture Workers Alliance (AWA), UFCW Canada also operates ten farm worker support centres across the country.
Recommended Articles
It may surprise you to learn that November is Financial Literacy Month. And yet, financial literacy...
Read full story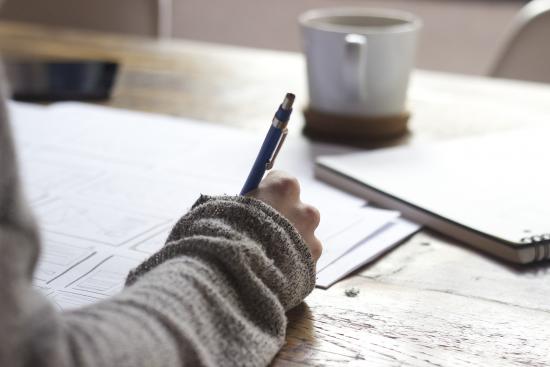 Here are a few tips to enrich your essay writing and other writing skills!
Read full story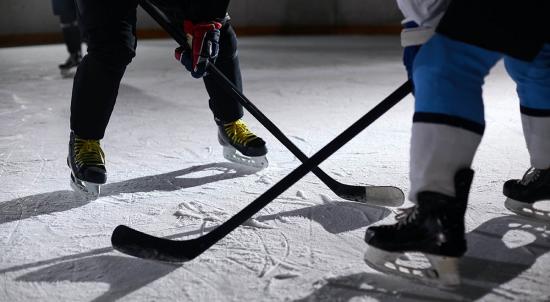 It used to be that the NHL was full of giants who were great at hockey but also clutching, grabbing, and of course, fighting.
Read full story
Comments (0)
*Please take note that upon submitting your comment the team at OLM will need to verify it before it shows up below.