Top 20 greatest Canadian bands
by Madison McSweeney
---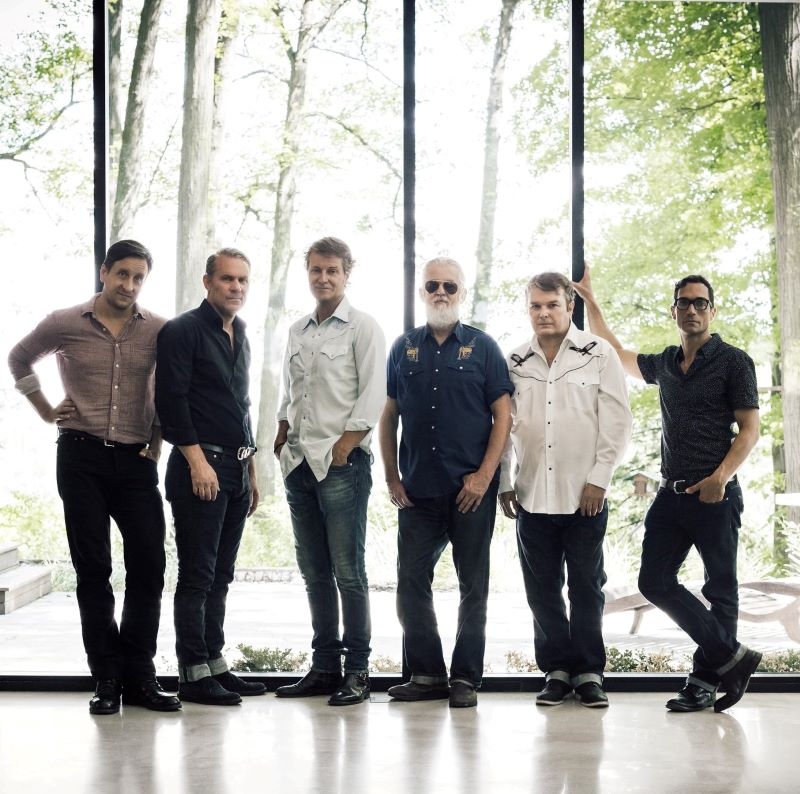 20. Blue Rodeo
The Toronto country rockers have released fifteen original albums since their formation in 1984, winning twelve JUNO Awards. Their 1993 album 5 Days in July went 6x Platinum With well-known songs "Hasn't Hit Me Yet," "5 Days in May," and "Til I Gain Control Again." They were inducted into the Canadian Music Hall of Fame in 2012.
Photo: Blue Rodeo via Facebook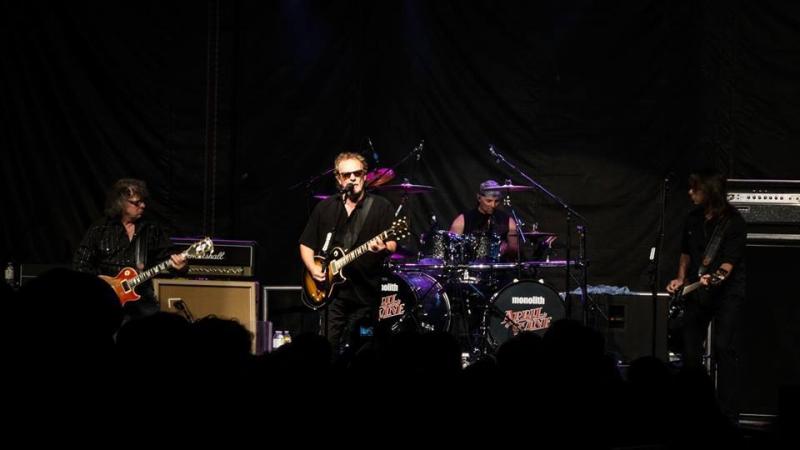 19. April Wine
The Halifax rockers are responsible for stone-cold classics like "Oowatanite," "I Like to Rock," the power ballad "Just Between You and Me," and their epic covers of "Sign of the Gypsy Queen" and "You Could Have Been a Lady." With dozens of charting singles, they've been Canadian radio staples since the early 1970s, and broke into the U.S. with songs like "Roller1."
Source: https://en.wikipedia.org/wiki/April_Wine#Gold_and_platinum_years Photo: April Wine via Facebook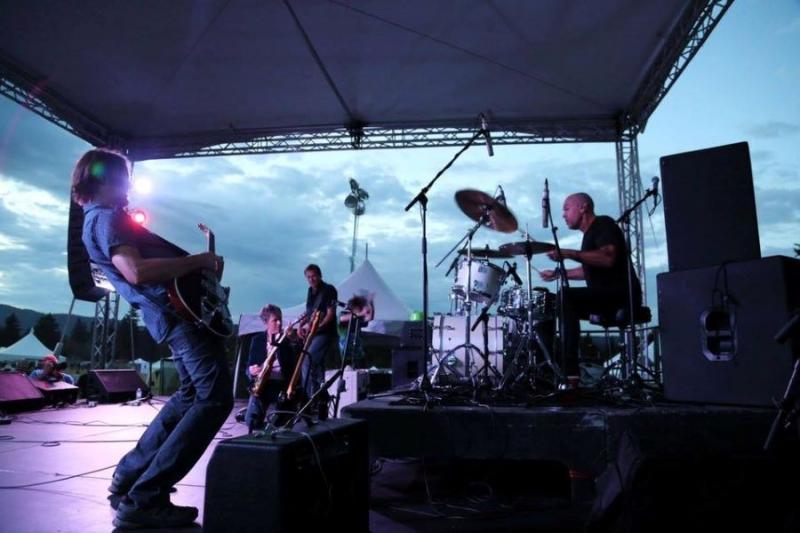 18. Odds
The witty Vancouver alt-rockers have a repertoire of songs as offbeat as their name. Quirky tracks like "Eat My Brain," "It Falls Apart," and "Someone Who Is Cool" are Canadian radio staples. Their satirical "Heterosexual Man" was known for its music video, which starred comedy troupe The Kids in the Hall.
As The New Odds, they also contributed the end credits theme for popular sitcom Corner Gas ("My Happy Place").
Photo: The Odds via Facebook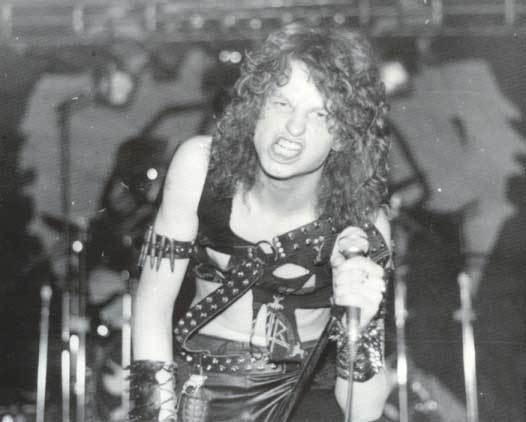 17. Voivod
The Quebec thrash metal icons are known for their experimental style and paranoid, science fiction-themed lyrics. Their 1989 album Nothingface received critical acclaim and hit 114 on the Billboard 200 Charts. Their 2018 album The Wake was named Metal/Hard Music Album of the Year at the 2019 JUNO Awards.
Photo: Voivod via Facebook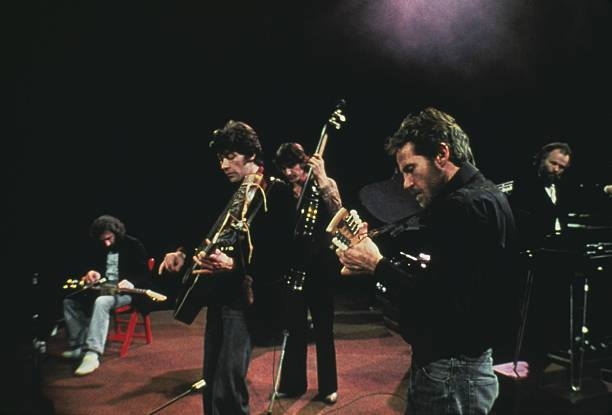 16. The Band
Formed in Toronto, The Band were one of the seminal roots-rock groups of the 1960s and 1970s. After getting their start as Bob Dylan's backing band, the group later made a name for themselves with iconic songs like "The Weight" and "The Night They Drove Old Dixie Down." Their 1974 farewell show was the subject of Martin Scorsese's concert film The Last Waltz.
Photo: The Last Waltz via The Band, Facebook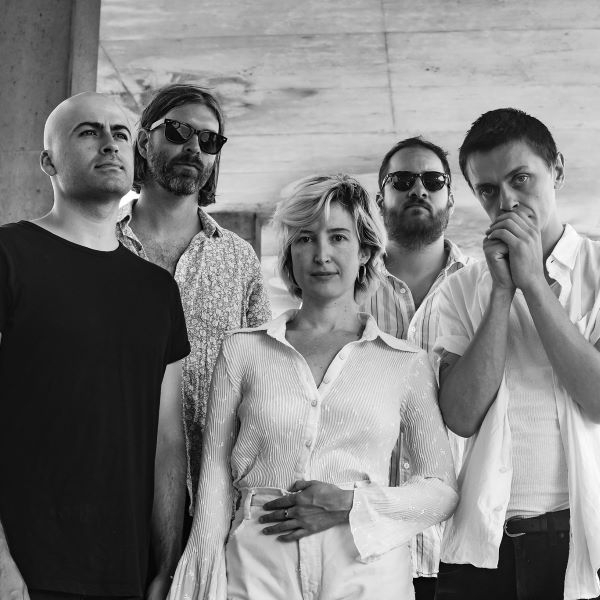 15. July Talk
Known for their hard-edged fusion of alternative, blues, and rock-n-roll, as well as the electrifying, confrontational chemistry between lead vocalists Peter Dreimanis and Leah Fay, July Talk is one of Canada's most exciting young bands.
Their 2016 single "Push + Pull" hit number one on the Canadian charts, and they've cracked the Top Ten with "Guns + Ammunition," "Beck + Call," "Lola + Joseph," and "Picturing Love." They performed the latter track at the 2017 JUNO Awards, two years after taking home Alternative Album of the Year for their self-titled debut.
Photo: July Talk via Facebook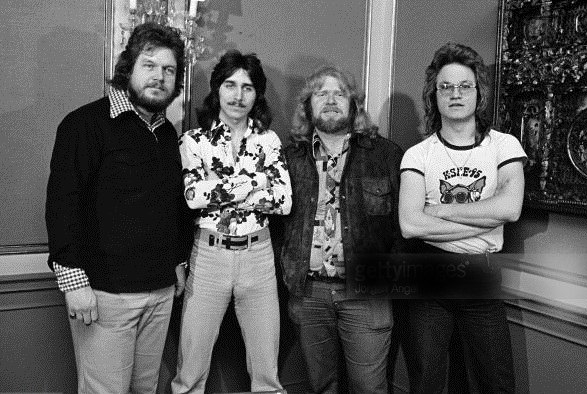 14. Bachman-Turner Overdrive
With a string of hits in the mid-1970s, Bachman Turner Overdrive are responsible for some of the most recognizable riffs in Canadian rock. "Let It Ride," "Takin' Care of Business," "Roll on Down the Highway," and "Hey You," all broke the top five in Canada, and "You Ain't Seen Nothin' Yet" hit number one on both the Canadian and US charts.
Photo: BTO via Facebook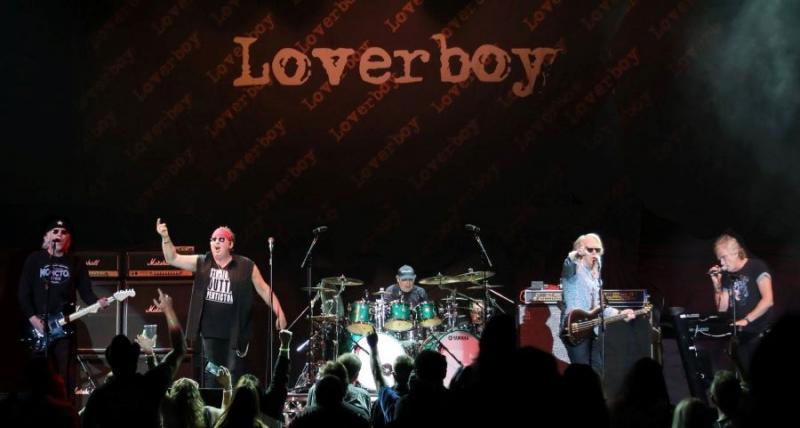 13. Loverboy
Calgary's Loverboy was one of Canada's most successful bands of the eighties. Songs like "Turn Me Loose," "Workin' For the Weekend" and "Lovin' Every Minute of It" were big hits on both sides of the border.
Photo: Loverboy via Facebook
12. Marianas Trench
Marianas Trench frontman Josh Ramsey produced Carley Rae Jepsen's megahit "Call Me Maybe," if you want an indication of the song-writing skill behind this chameleonic pop-rock group. Dabbling in everything from punk to funk to sweeping power ballads, Marianas Trench songs fuse irresistible hooks and witty lyrics with raw emotion and in-depth storytelling. They're also one of the few bands nowadays keeping the concept album format alive.
Photo: Madison McSweeney
11. Rough Trade
Rough Trade were one of the more confrontational acts on the Toronto new wave scene, using synth-rock as a backdrop for songs about passion, lust, and control. Their frank portrayal of same-sex attraction in songs like "High School Confidential" and "All Touch" was ground-breaking; lead singer Carole Pope's status as a queer icon was cemented by her cameo in Season 2 of Transparent, joining Peaches for a duet of "Lesbians in the Forest."
Photo: Creative Commons Attribution-Share Alike 3.0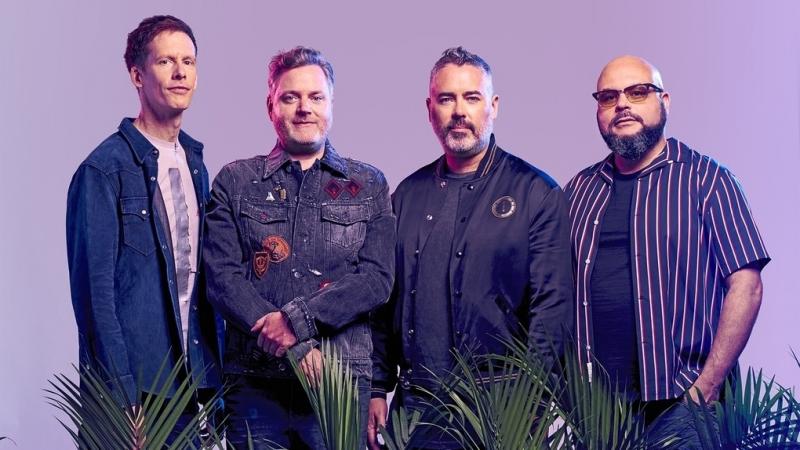 10. Barenaked Ladies
With their trademark mix of mirth and melancholy, the quirky pop-rock crew have attained international success and sold over 15 million records. Motor-mouthed singles like "If I Had a Million Dollars" and "One Week" are goofy delights appealing to adults and kids alike, but their best songs ("Brian Wilson," "The Old Apartment") cut the humour with hints of sadness.
They've also released a Christmas album and a children's record, and wrote and recorded the science-themed theme song for hit sitcom The Big Bang Theory.
Photo: Barenaked Ladies via Facebook
9. Arcade Fire
Arcade Fire's Album of the Year Grammy win for The Suburbs was a coup back in 2011. Their international clout has only grown over the years, thanks to their sonically dynamic, thematically interesting albums and impressive live performances.
Photo: Commons Attribution-Share Alike 3.0
8. Arkells
Pairing their infectious rock anthems with confessional (and often political) lyrics, this JUNO-winning five-piece picks up where The Hip left off. The Hamilton rockers have also earned a reputation as one of the best live acts around, bringing incendiary performances to packed arenas and small college crowds alike.
Photo: Madison McSweeney
7. Metric
I like to think it was the provocative question ("Who'd you rather be, The Beatles or the Rolling Stones?") at the heart of signature song "Gimme Sympathy" that made 2009's Fantasies a breakout hit for Metric. Of course, the Toronto foursome were indie darlings long before that, for good reason; exploring connection and alienation with a fusion of passionate alternative rock and icy new wave, they're still one of Canada's coolest bands.
Photo: Madison McSweeney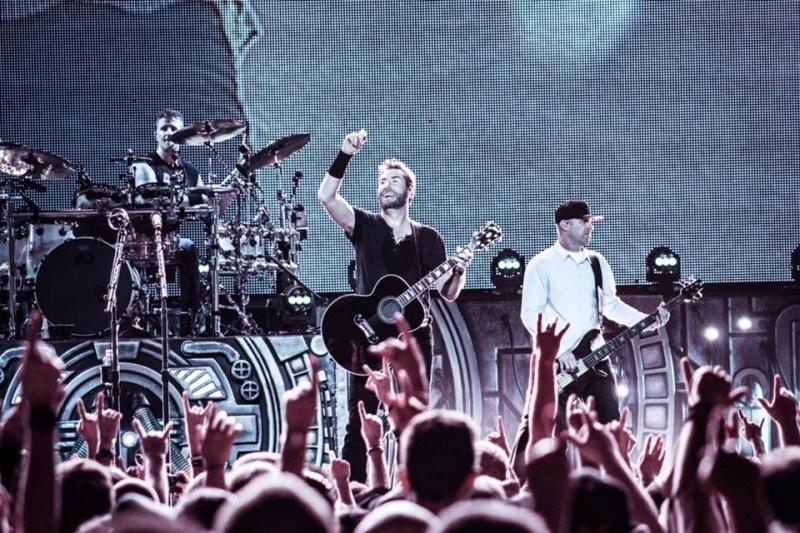 6. Nickelback
With a muscular post-grunge sound and raunchy lyrics that would make Motley Crue blush, the boys from Hanna, Alberta are Canada's most reliable resource for rock-n-roll barn-burners.
It's long been fashionable to revile Nickelback - but that hasn't stopped them from selling millions of concert tickets and over 50 million records. Not to mention dozens of successful singles including "Photograph," "How You Remind Me," and "Burn it to the Ground." Millions of fans can't be wrong.
Photo: Nickelback via Facebook
5. Great Big Sea
Formed in St. John's, Newfoundland, the beloved folk rockers brought traditional East Coast music to the masses for twenty years.
Photo: Creative Commons Attribution-Share Alike 3.0
4. Billy Talent
The Mississauga punks have gone triple platinum, won seven JUNOs and ten MuchMusic Video Awards, and written some of the most compelling rock songs of the past two decades. Adopting elements of hard rock and heavy metal without abandoning the scrappy rawness of their early work, Billy Talent is one of those rare bands that gets better and better with every album.
Photo: Madison McSweeney
3. The Guess Who
The band that introduced the world to Randy Bachman and Burton Cummings, famous for their iconic hits like "American Woman," "Laughing," "Share the Land," and Wolfman Jack homage"Clap for the Wolfman."
Photo: Michael Borkson
2. The Tragically Hip
The Tragically Hip are one of the most distinctly Canadian bands of all time, a crowd-pleasing rock radio staple who were never afraid to look into the dark heart of our nation. In iconic anthems like "Wheat Kings" and "Locked in the Trunk of a Car," the band tackled everything from violence and terrorism to colonialism and wrongful conviction. In their over 30-year-career, they racked up 9 No. 1 albums in Canada and 16 JUNO awards, and their legendary final show (mere months after frontman Gord Downie's terminal brain cancer diagnosis) brought the entire country to a halt.
Photo: Creative Commons Attribution 2.0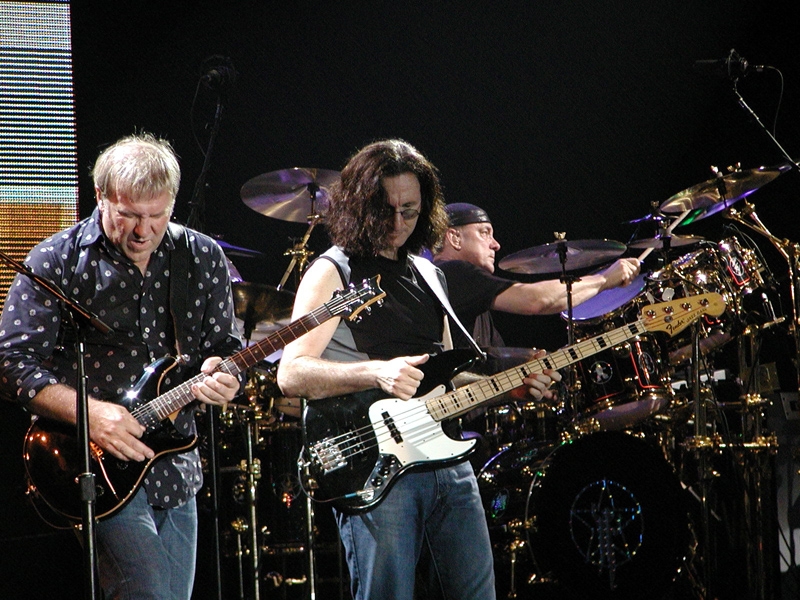 1. Rush
The Toronto prog trio may not be everyone's cup of tea, but those who love Rush really love Rush. In addition to hard rock classics like "Tom Sawyer" and "Limelight," the band's output ran the gamut from sprawling concept albums to chilly new wave singles like "Subdivisions" and "Time Stand Still." Music nerds couldn't help but admire the virtuosic talents of drummer Neil Peart, guitarist Alex Lifeson, and singer/bassist Geddy Lee, and generations of outcasts and misfits saw a bit of themselves in Peart's introspective lyrics.
Photo: Enrico Frangi 2.0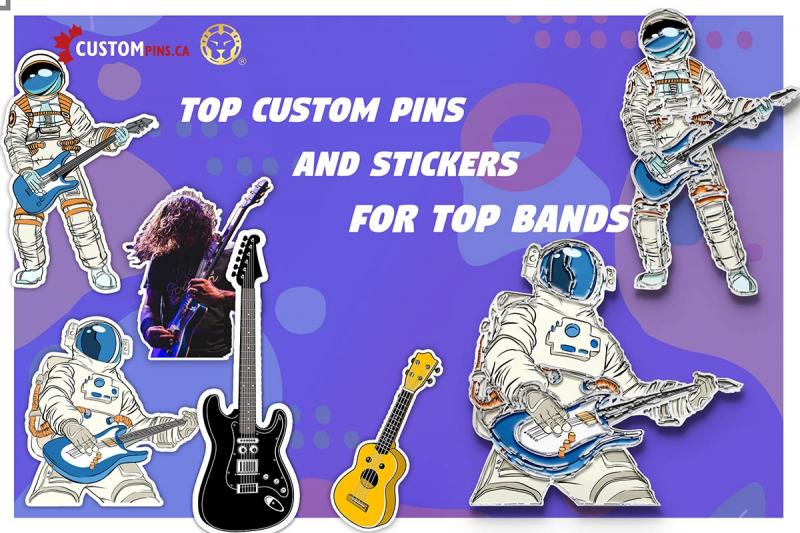 Band Spirit and Culture
Whether it is rock, punk, or any band style, the spirit of the band is an existence that originates from life and goes beyond life. It seems that band culture is more associated with young people, but who hasn't been young? Unbridled musical expression inspires people of all ages to find themselves or lose themselves. The keywords related to the band are self, the pursuit of individuality, the avant-garde, and the yearning for freedom. They express a life that isn't bound by the mundane for their fans with cool, maverick lyrics. Many of the classic bandmates were or are the spiritual leaders of the fans. You can go to a music festival and bring custom posters with your favourite bands' custom posters, stickers, custom pins designed with their names, and avatars to express your love for the band in the most unique way. You can customize more custom pins now at custompins.ca.
Recommended Articles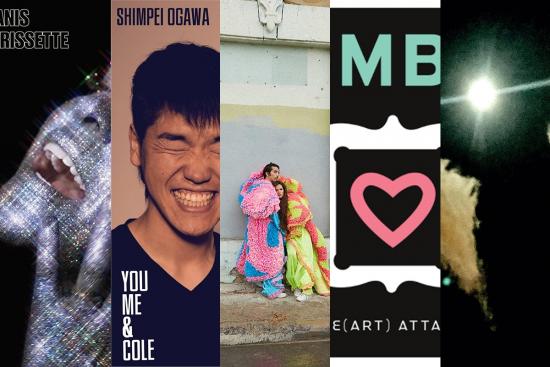 Five album reviews including the latest from Ottawa's Alanis Morisette.
Read full story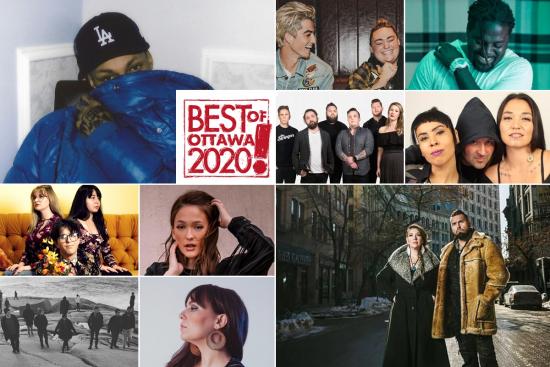 In this weekly series, we share our picks with you — our top hotels, live music venues, local brews, bands and more. Check, share and discuss #OLMBest every week!
Read full story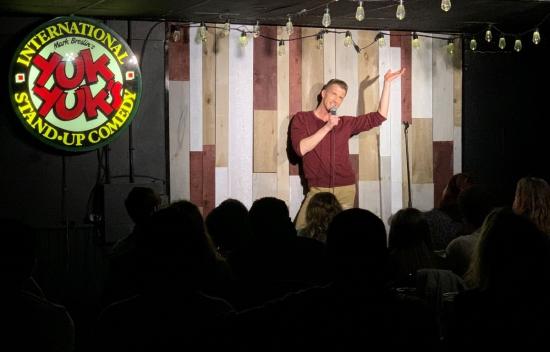 Local personality Jesse Reynolds is making a name for himself as a stand-up comedian.
Read full story
Comments (8)
*Please take note that upon submitting your comment the team at OLM will need to verify it before it shows up below.