Good Reads
Top 8 tech sites to keep an eye on in 2021
Top 8 tech sites to keep an eye on in 2021
Technology is evolving at such a rapid pace that it is becoming extremely difficult to keep up with the latest trends. One second you're flipping open the newspaper to read about the 'Walkman' that lets you listen to music on the go, the next second you're getting to know 'Sophia,' the AI robot.
Nowadays, missing a beat in the tech world is not something that you can afford to do. This is why we came up with a list that will ensure you are informed the minute a new piece of tech information is on the horizon.
1. gizmodo.com
They hit the nail on the head with their motto 'We come from the future.' Gizmodo shares their news at such as rapid rate that it is almost as if they are one step ahead of everyone else in the world. Just when you think you are up to date, Gizmodo is here to provide you with the latest gadget, gaming, science, and political tech news.
Gizmodo's interactive community gives readers and fellow Gizmodo colleagues a better perspective on the world around them. Apart from their timely news reports, Gizmodo helps grow their trustworthy community through in-depth reviews covering all types of gizmos, from computer components to wearables. Check it out here.
Number two on our list is up and rising tech news reporter, TechCrunch. Throughout the years, TechCrunch has become the go-to place for gaining the latest intel on companies. Whether you're looking to invest in a local business or one of the fortune 500, TechCrunch's, 'Crunchbase' platform can provide information that can help everyone from investors to salespeople take action toward their business-oriented goals.
Above and beyond their business-centered tech news reports, they recently took it upon themselves to give their visitors and community the opportunity to not only view the latest job listings across a variety of professions but also allow them to apply for the position with the click of a button. This can be done, with the help of 'Crunchboard'. You can view the latest listings and tech news here.
3. theverge.com
This tech news site will have you on the verge of your chair, waiting for the latest technological advancement. Their understanding of the impact of technology on everyday lives helps bring their already widespread audience to a whole other level. Whether you're a tech geek or new to the tech world, TheVerge can provide you with a clear and concise understanding of all the changes that are shaping the future near and far.
If one of those many changes involves a cutting edge product in the need of a review or how-to guide, TheVerge is here to announce and try out the gadgets so you have all the details and can be sure about your investment. Their review section sparks quite a bit of attention, as it covers a large-scale of commodities. Click here to check out what changes are happening in the world today.
4. cnet.com
Looking for the best tech deals, news, how-to guides, and reviews? No need to scroll through an abundance of sites when CNET is the place to go for anything tech-related. Before you jump the gun and purchase the gadget everyone is raving about, get the scoop on what you can expect or even find a good bargain in their 'deals' section.
While most of their focus is aimed towards tech goods, they also offer all the tech news you need to keep up with the fast-paced world. Every new update in some shape, form, or matter influences the next step in technology. Not sure about the next step you should be taking? Check out what is happening in the world now at CNET, and you can make your decision. Find out everything you need to know here.
Stay in trend with Digitaltrends. Just crossing the halfway point of our list is a tech news reporter, Digitaltrends. Their extensive list of news categories has caught attention from many eyes worldwide. Circling at around 20 different tech-relevant topics, Digitaltrends is slowly but surely taking its place in the top-ranking tech sites to keep an eye on.
If you are on the lookout for the best game console, router, printer, or even coffee maker, Digiteltrends' "Best Product" section is packed with all the answers you're looking for. Who, what, and why are all covered in their stories and reviews. Not to mention how along with being a top-notch tech news source, you'll be armed with all the product information you need. Start your search right here, right now.
You'll always be looking at the right side of the news, with site number 6 on our list. Bright Side of News is ready to deliver the most up-to-minute information. Making sure that you are loaded up with all the details you need to know about what is happening in the tech world yesterday, today, and tomorrow.
Staying in tune with their audience, Bright Side of News puts special focus on five categories that pique curiosity in visitors with even the slightest bit of interest in technology and technological advancements. All the news is grouped into tech news, electric cars, streaming, fintech, and VPN, this gives you the possibility to pick and choose the topic of interest for the day. Check out their Tech News category here.
Plug into the ever-evolving world of technology with tech news media site, TheNextWeb. Technology dips its toe in an array of industries and cultures, hence why it is so crucial to find out the latest piece of information as soon as possible. TheNextWeb is acquainted with the fact that technology has an impact on your life in some way or another, but it's up to you to find out how it will be influenced.
The window of opportunity to inform yourself with tech-related topics is unlimited when it comes to TNW, whether you're a newcomer or tech enthusiast, they are always here to reach a helping hand. Especially when it comes to playing business matchmaker. This system helps their audience and supporters reach their highest potential by connecting them with the crème de la crème of the tech industry. You can check it out for yourself here.
Last but not least is up-and-coming tech online news reporter, Smartmobs. Watch out for the most current piece of tech news and groundbreaking advancement with Smartmobs rich amount of categories. Unlike many other tech sites, Smartmobs differentiates themselves by offering their audience the opportunity to get an in-depth look into the most popular software and hardware out on the market.
Presenting all the latest intel in a rather layman's terms manner helps the diverse crowd keep track of everything they need to know. Although most of the news has an impact on North America, know that your mind can be at ease even if you are outside of those borders, as their extensive news reports cover crucial changes happening all over the world. Check out their Tech News category here.
Photo: iSTock
Recommended Articles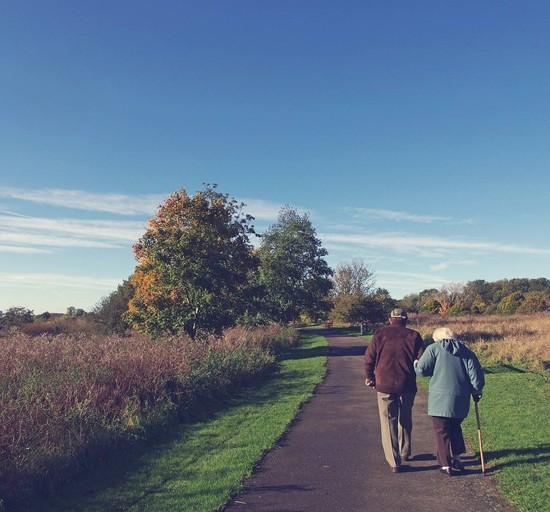 A gentle policy nudge to enhance coverage and pension contributions—here's how.  Pension reform...
Read full story
D.J Smith endured an underwhelming first season in charge of the Ottawa Senators. . .
Read full story
Summer is quickly coming to an end, and that means it's almost time to head back to school. Here are a few tips and tricks to make the process a little bit easier.
Read full story
Comments (0)
*Please take note that upon submitting your comment the team at OLM will need to verify it before it shows up below.