Top Stories
Transit Commission report reveals a spike in violent incidents
Transit Commission report reveals a spike in violent incidents
Hurdman Station was the first item on the agenda at the February 9th City of Ottawa Transit Commission meeting. Residents have complained about the quality of the station ranging from exposure to the cold, accessibility for the disabled, and slippery tiles in the washroom. Commission members agreed that the station requires improvements.
OC Transpo boss Renee Amilcar updated the state of rail, bus, and Para Transpo services in Ottawa. According to Amilcar, OC Transpo ridership continues to be 60 percent of pre-pandemic numbers; however, with more federal workers returning downtown, she is hopeful that January numbers will show an increase. Amilcar also noted the addition of several new service programs, including a bi-annual resident survey on transit usage and a live text service for Para Transpo customers.
OC Transpo Chief Safety Officer Paul Treboutat gave a presentation on the safety management system of the service. Crime on the system has spiked upwards, with 430 violent offenses on OC Transpo in 2022 compared to 242 in 2021.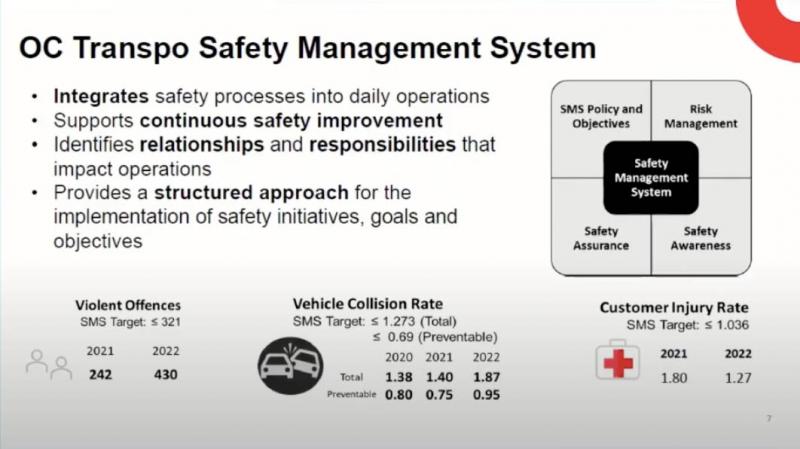 ABOVE: A PowerPoint slide from today's Transit Commission meeting shows that violent offences have almost doubled since 2021.
Treboutat pointed out that Special Constables will continue to be posted to high-incident areas in the city. Councillor Wilson Lo, a former bus driver himself, asked if all buses in the fleet had been outfitted with operator protection shields to keep drivers safe from violent incidents. OC Transpo executive Pat Scrimgour replied that not all buses did have this level of protection because they were either late in their service lives or only operated during rush hours.
On a positive note, Para Transpo ridership is up across the city, and the reported backlog for service continues to decrease thanks to the web booking service for riders introduced in 2022. Overall 97 percent of buses arrived on time in 2022. However, the goal is 99 percent, which can be challenging to achieve during winter.
Councillor Riley Brockington was curious about how OC Transpo staff planned to boost ridership numbers. "You're telling us that we'll have 70 percent of the pre-pandemic ridership back, but I need some assurances that you've got a plan, that there will be people returning back." Amilcar gave a non-coherent response about reliability and meeting goals, to which Brockington stated that OC Transpo needed to "get a grip" on reliability matters relating to buses.
Councillor Jeff Lieper added that people don't trust a system with as many as 400 bus cancellations in a single day. Lieper asked if the current budget offers the resources needed to reduce cancellations to 80 or fewer daily. Amilcar responded that it did, to which Lieper pointed out the relatively small increase in operating expenses and asked how it could possibly fund change in a system operating "as poorly as it is today."
An update was also given on the infrastructure for the zero-emission bus program. The agreement for procurement will be signed within this quarter, and upgrades will be made at the OC Transpo maintenance depot to support the operation of electric vehicles. The first 26 buses will enter the fleet by the first quarter of 2024, building up to 250 electric buses by 2027.
Also discussed was winter weather resilience for the trains running on the LRT Confederation line. The stoppage in service on January 4th was attributed to warmer-than-average weather, creating a fog that froze to the tracks. The weather also created energy surges in the contact wires on the train line, resulting in a stoppage between Lees and Hurdman stations. To mitigate future stoppages, RTM will procure a non-electric recovery vehicle during quarter 4 of 2023, invest in icebreaking maintenance equipment in 2024, and explore the possibility of heat tracing wiring at vulnerable stops.
The draft budget showed that the total cost of running OC Transpo in 2023 would be $737 million. With $53 million in lost revenue due to low ridership, the city is taking 117 older buses out of service. The move will better align with the current needs while creating savings.
On the good news side, riders will be spared from any fare hikes, and seven stops on lines 2 and 4 of the O-Train are scheduled to open in 2023, nearly doubling the amount of LRT transit in the city.
Question remains about how OC Transpo plans to increase ridership and revenue in 2023. A backup plan is needed if returning workers decide reliability and safety issues make driving downtown more worthwhile.
Recommended Articles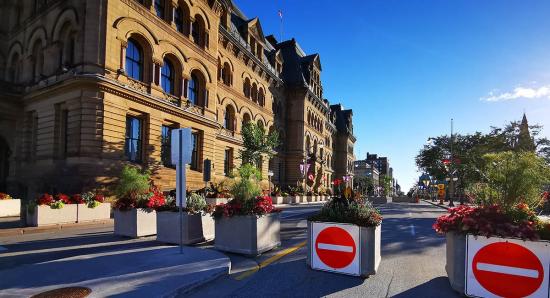 Discussion at Ottawa City Council today centered around the recommendation from the Transit Committee to open Wellington Street in front of Parliament Hill.
Read full story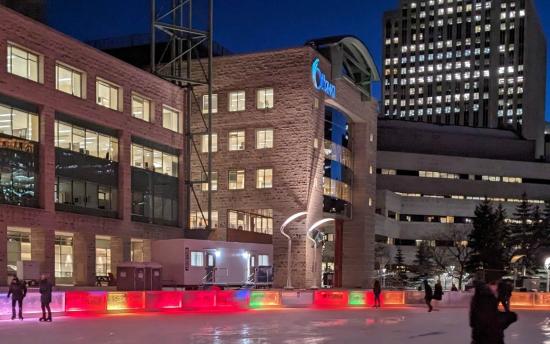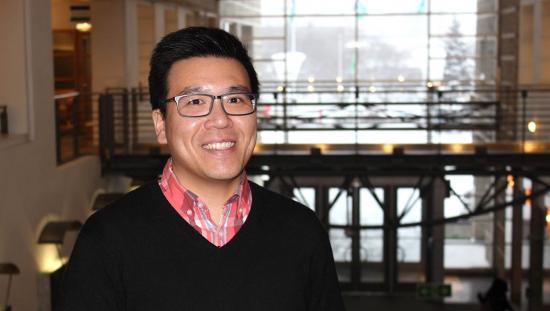 Although new to Council, Lo has been fearless in asking tough questions or going against the current, especially regarding transit-related issues
Read full story
Comments (0)
*Please take note that upon submitting your comment the team at OLM will need to verify it before it shows up below.