Reviews
True fun in their sound makes Sunflower Bean tracks magical
True fun in their sound makes Sunflower Bean tracks magical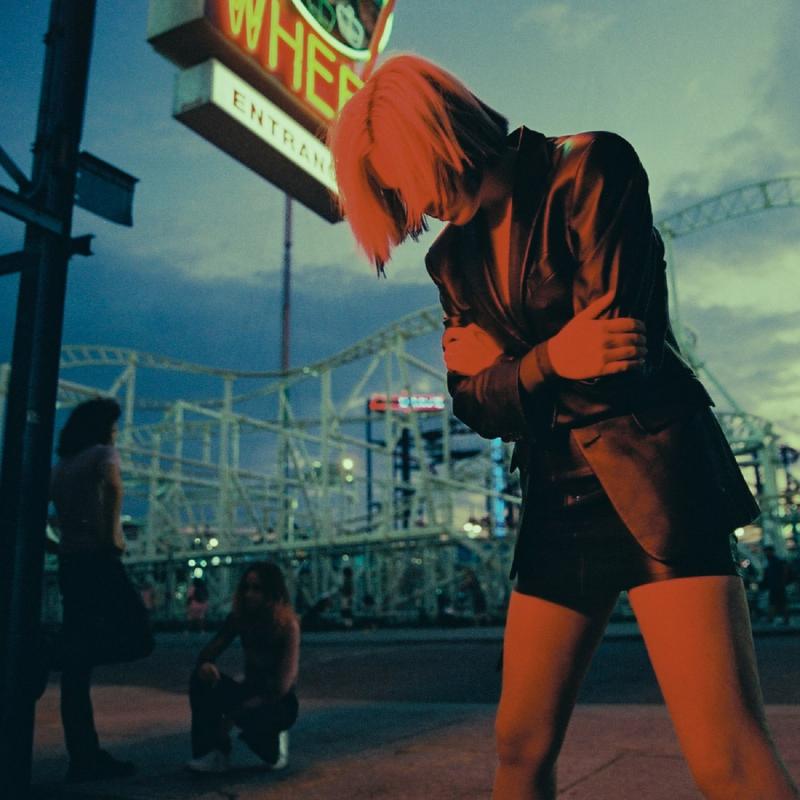 Sunflower Bean – Headful of Sugar

(New York City)
Currently adrift between tones of new Arctic Monkeys and the classic Fleetwood Mac, Sunflower Bean are beautifully making their own vision of a rich 70s sound. While the alternating influences that drive the album mean that it might not always feel cohesive, Sunflower Bean are showing a true fun in their sound that makes some tracks truly magical. "Who Put You Up to This?" has such a lush sound between the bass, harmonies and rippling guitar lines that it's hard to focus on just one at first, and it makes for a treat of a listen every time you come back to this punchy and deep production. Even in the dreary lament of how stagnant a metropolis can be over time, "In Flight" turns that dread into something wondrous in their synths and guitar tone, with all the harmonies just fleshing out that thought into a heady space musically. There's a different kind of pop kick on "I Don't Have Control Sometimes" that feels bouncier than anything the band has put out to this point, and one that Julia Cumming helps bloom in its later half into this explosive track that embraces that loss of control. In their most blown out, "Feel Somebody" goes into this beastly crawl, though one that finds more success in expanding their sound than solidifying a classic.
---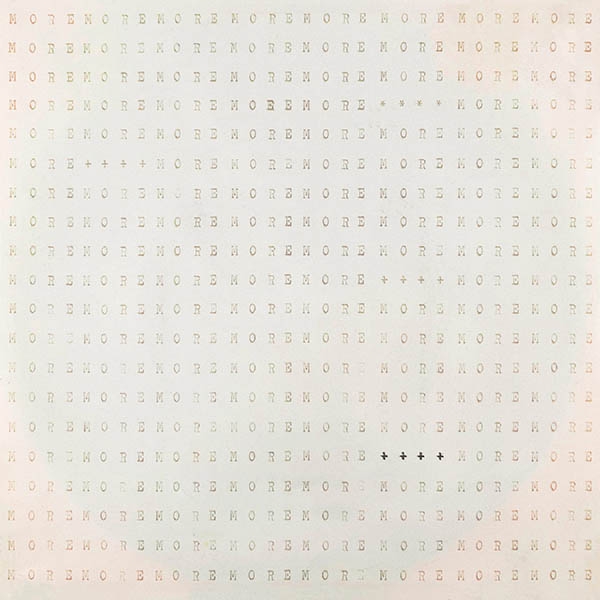 Rachel Bobbitt – More

(Single)

(Toronto/Nova Scotia)
Following a great cover dropped just a few months ago, Rachel Bobbitt's latest single follows on that track's promise with their own deep pain. As a harrowing exploration of dealing with medical trouble and the institutional hardships that can feel worse than any condition you're dealing with. Even in it the song's most sparse moments the vocals have a haunting quality to them that carries it. However it's the constant and substantial expansions like the heavy strings and layered harmonies that make this a total storm of a song. And after all that, Bobbitt pulls another musical sucker punch with the growling guitar line that opens the whole song up to this dream-pop anthem. Bobbitt centres this all around their very personal struggle between mind and body, and it creates a great emotional feedback loop that keeps the song powerful every step of the way.
---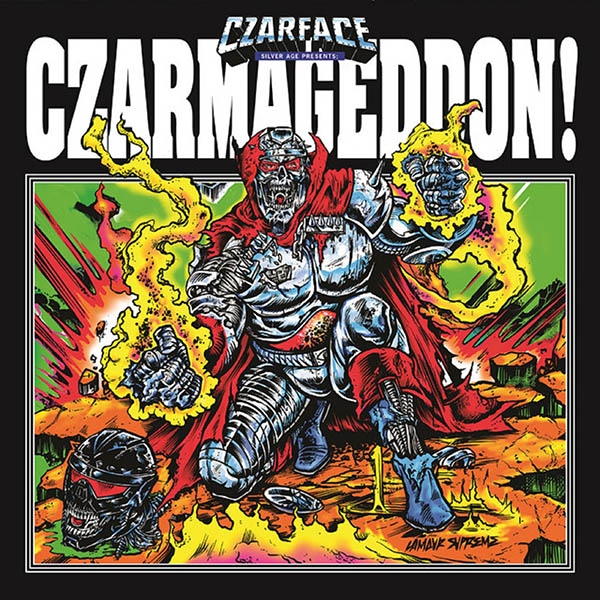 Czarface – Czarmaggedon!

(New York City/Boston)
The geeky and reference rich work of Czarface never seems to stop, always tweaking that slick 90s hip hop juice around new ideas to make something fresh every time. While the varying production on a track-to-track basis will decide how much you love the album as a whole, there's enough gems here that you're at worst coming out with a lot of new favourite singles. There's an evil in the bones of "Damien's Dinner Time" that leaves the whole track feeling tense even around all the comic and kung-fu inspired samples, to leave you frightened even as you start the record out. The mix of exotic references to paint the world "The Czarlaac Pit" drops you into is a fun time, especially as they use everything from sci-fi afterburners to a Wilhelm Scream to tell that story, and to great success. The groove on "Big em Up" mixed with the rushing flow of Lion Eye sets the track with a vicious rock energy from the get, and Inspectah Deck rides that bass and drum combo with them for a hype-up party track that is addictive. Comparing themselves to the most fearsome bounty hunters across the Star Wars canon, "Fearless and Inventive" recruits Kool Keith for a booming track that creates fire off of a few guitars and bell sounds to really get you swaying.
---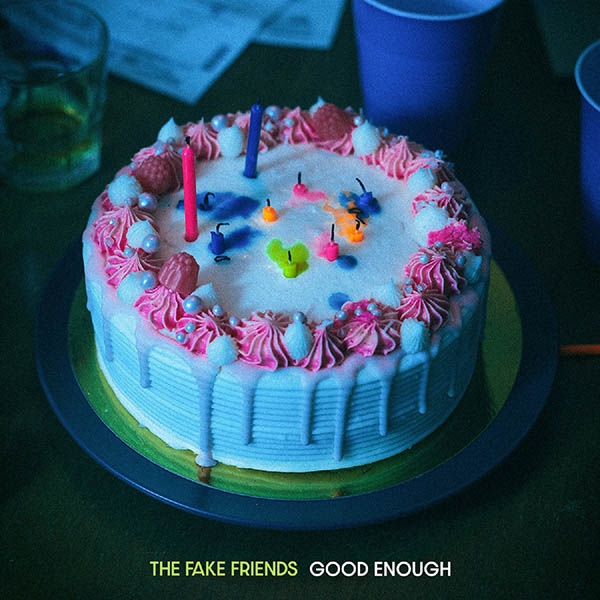 The Fake Friends – Flower Crowns EP

(Montreal)
With a clearcut direction in their rock ballads, The Fake Friends drop an EP that has a real fire in its bones. "Flower Crowns" sets the whole thing off with riffs that are crackling with punchy pop highs, and an affection that recalls the Ramones in a way that makes it all too easy to chant along to. The heavier drive to "Top Gun from the Top!" shows a more frustrated side of the group, leaning into the bass and drums to great effect as they somehow make us ready to dance through the rough patches of a relationship. There's a fuller guitar tone on "I Want Billy Corgan to Sue Me" that opens their sound up to something wonderfully dense and full emotionally, that defies its sillier title to be their most touching track, and one that even calls to a little 80s synth pop. "Welcome to the Rodeo" follows this kind of production and sees them riding their anger into hefty and catchy choruses that really kick off, while their pianos and vocal effects expand the track into this warped monster of a listen.
---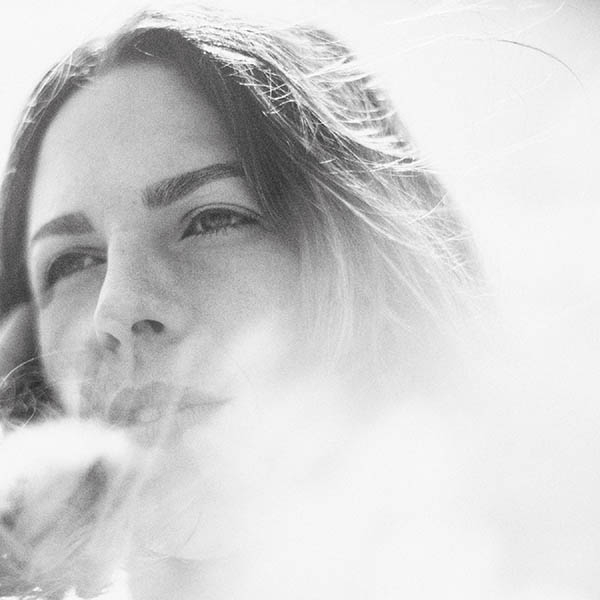 Melody's Echo Chamber – Emotional Eternal

(Paris, France)
With a much smaller break between records and perhaps a little more time to focus on her music directly, Melody Prochet's latest effort charms us just like when he first discovered her work nearly a decade ago. As she delivers tracks that feel groovy and at times like a true journey of the mind, this is a great follow-up for Prochet. "Emotional Eternal" lands every detail perfectly at the outset, while the synth tones, vocal effects and scope of the production drift in and out to evolve her sound from something predictable into more of a wieldable sonic weapon. We're taken to whole new dimension on "Pyramids in the Clouds," with Prochet ethereally balancing her voice between gritty riffs and infectious drum lines. Prochet's sound is so formed by "Where the Water Clears the Illusion" that it allows her to tackle a bit of an 80's pop sound, and in effect transforms the whole feel of the music, while creating an equally mesmerizing listen. There's a more honest sadness in "Alma" that lets the song feel a little more grounded than Prochet's otherwise escapist work, and we find her experience with all these uncommon chords, arrangements and instruments leaves her soulful pop as a totally unique acoustic experience.
Recommended Articles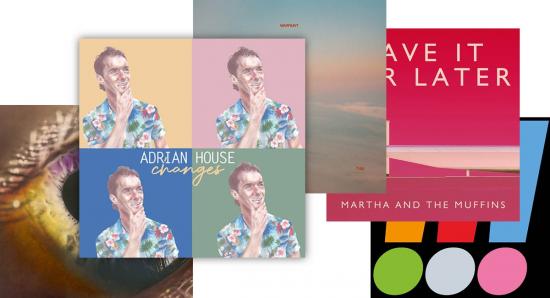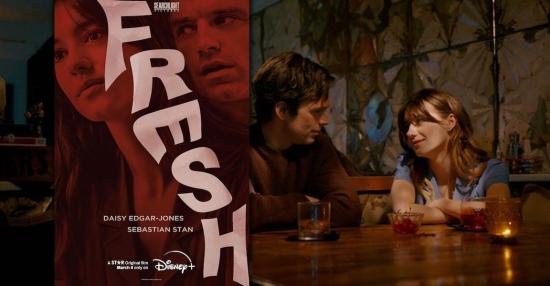 The film premiered at Sundance in the Midnight category—known for films that will keep you wide awake, even at the most arduous hour.
Read full story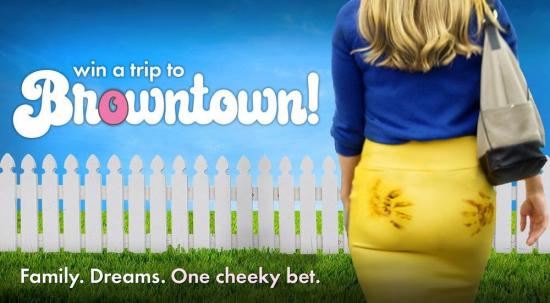 Frank Tsigas is a middle-aged family man who can only see life's shortcomings. To distract him, his soft-spoken wife Laura offers a unique anniversary gift
Read full story
Comments (0)
*Please take note that upon submitting your comment the team at OLM will need to verify it before it shows up below.