Politics
Trump's Tariff Attack on Canadian Steel and Aluminium Will Harm 38 states and Risks Millions of American Jobs
Trump's Tariff Attack on Canadian Steel and Aluminium Will Harm 38 states and Risks Millions of American Jobs
Photo credit: Business Insider/Andy Kiersz, data from US Census Bureau
---
A review of the US Census Bureau Report from late 2016 completely contradicts American President Donald Trump's bellicose and at times false statements on the merits of the North American Free Trade Agreement (NAFTA) with Canada. The US Census Bureau releases annual statistics on international trade in goods (not services) at the state level. The Bureau's 2016 release covers data from 2015 and includes a breakdown of the top countries each state exports to and imports from, as measured by total dollar trade value.
For imports, China and Canada loom large. Twenty three American states import more goods from China than any other country, and 15 import the most from Canada. American Exports tend to be more focused on North America with a full 36 American states exporting more goods to Canada than any other nation, while the four states that share a land border with Mexico send the lion's share of their exports to Mexico. In essence Canada is the biggest export trading partner for the United States.
The trade information from the American government's own data gathering agency supports comments made Sunday by Prime Minister Justin Trudeau that, "The fact that the President has moved forward with these tariffs is not just going to hurt Canadian jobs, it's going to hurt U.S. jobs as well." Trudeau also lamented that it is "insulting" that U.S. President Donald Trump says Canada's steel industry poses a national security risk to the United States. President Trump had imposed a 25 per cent import duties on steel and 10 per cent on aluminum in March, citing national security concerns about the impact those imported products were having on the American domestic industries. He then exempted Canada, Mexico and the European Union pending additional talks to ease U.S. concerns.
Last week (May 31) Trump announced the exemptions were being lifted because no satisfactory arrangement had been reached. Trudeau and Canadian Global Affairs Minister Chrsytia Freeland continue to express their extreme disappointment over Trumps decision to ignore the facts in the matter. Trudeau told Chuck Todd on NBC's Meet the Press on Sunday that Americans, and more specifically Trump supporters, are going to feel financial strain and pain from the steel tariffs Trump imposed on Canada last week. He said, the idea the Americans would even muse that its closest friend and ally could be a security threat is ridiculous.
"The idea that Canadian steel that's in military vehicles in the United States, that makes your fighter jets is somehow now a threat ... the idea that we are somehow a national security threat to the United States is quite frankly insulting and unacceptable," Trudeau said.
The documents also discuss concerns about the impact on national security from economic threats and unemployment. They cite a 35 per cent drop in steel industry jobs in America over the last 20 years as Trudeau backed his words with a push back against the American tariffs by laying out more than $16 billion in retaliatory tariffs, matching the steel and aluminum tariffs and adding in an array of consumer goods from toilet paper to orange juice to playing cards and ball point pens. He told Todd that, "We're going to be polite but we're not going to be pushed around," he said.
Recommended Articles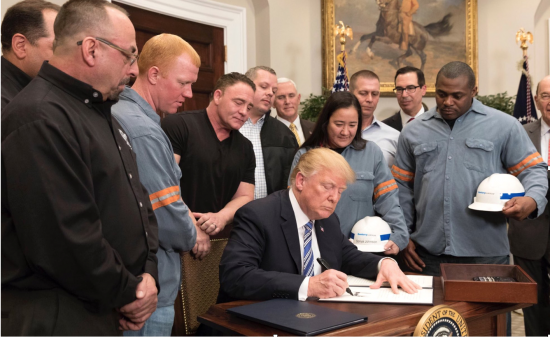 Last month, U.S. President Donald Trump publicly announced his intention to impose substantial taxes on imported steel and aluminium.
Read full story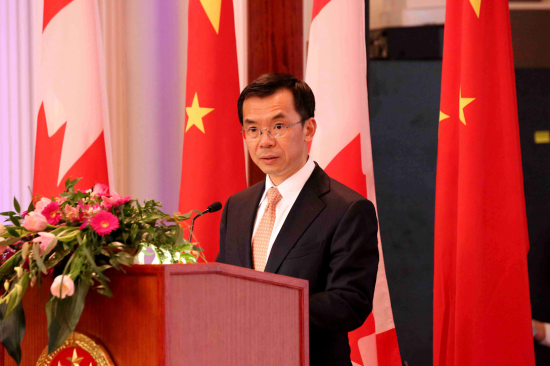 The Chinese Are Playing the Long Game in the Canada-China Free Trade Talks
Read full story
Konstantin Kavtaradze is one of Georgia's most seasoned diplomats and for the past 28 years has been at the forefront of many of the tense international developments that have befallen his small but feisty democratic country.
Read full story
Comments (0)
*Please take note that upon submitting your comment the team at OLM will need to verify it before it shows up below.