Ultimate guide to Ottawa's summer festivals
They don't call Ottawa "Festival City" for nothing! As our city begins to come out on the other side of the ongoing pandemic, we are so excited to see the return of street festivals––something that our gorgeous National Capital has become known for, especially in the warm summer months.
Though it's hard to pinpoint exactly when Ottawa hosted its first festival, according to The Canadian Encyclopedia, musician Herbert R. Fripp directed a music festival called Sacred Music Festival back in 1865––just ten years after Ottawa was officially incorporated as a city. So, it's safe to say that festivals have been an important and exciting part of this city's fabric and culture for a very long time.
This summer alone, the city is expected to host dozens of festivals ranging from food to art and much more. Throughout the summer, we'll share our top festival picks every month so keep checking back!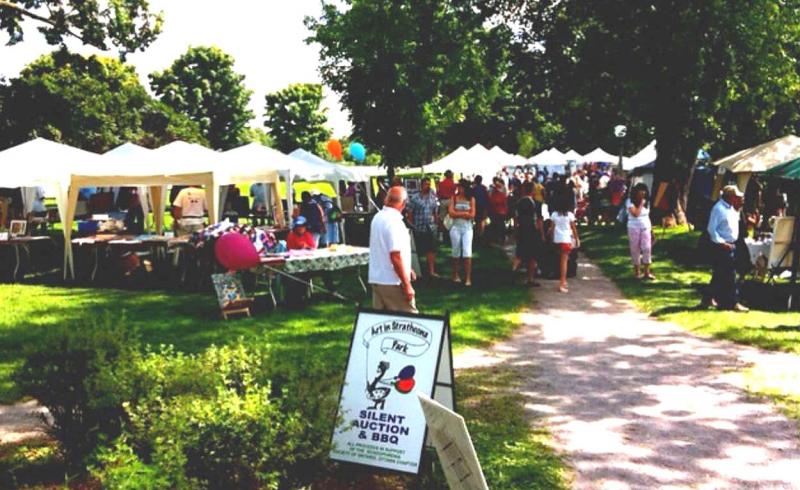 Art in Strathcona Park - Exhibition and sale
When: August 6, 2022 — 10 am - 4 pm (rain or shine)
Where: Strathcona Park, 25 Range Road
Tickets: Free
Spend a day at the park and enjoy one of the area's most enjoyable fresh-air events featuring many established artists and artisans plus yet-to-be-discovered talents as they come together to sell their work directly to the public and to raise public awareness about mental illness*. Art in Strathcona Park also offers jewellery and pottery, to name a few, and will feature a silent auction and a BBQ.
*Art in Strathcona Park is a fundraising and public awareness event sponsored by the Mental Illness Caregivers Association (MICA).
---

Festival Awesome Arts en folie Vanier
When: Until August 26
Where: Vanier Community Service Centre
Tickets: N/A, free to attend
Vanier's Festival Awesome Arts en folie brings together participants of all ages to explore issues important to their community through song, dance, and other art forms! Held in partnership with community organizations, Awesome Arts offers an exciting series of workshops for different age groups that culminate in a public celebration on Aug. 26th.
Photo: Festival Awesome Arts
---

Grand Feux du Casino Lac-Leamy
When: August 3 - 20
Where: Canadian Museum of History
Tickets: via Grand Feux du Casino Lac-Leamy
It's that time of year again! This year, take advantage of the free bicycle parking in front of the Maison du Citoyen every evening of Feux and then use one of the two new entrances (Laurier-Victoria Entrance or Laurier-Alexandra Bridge Entrance) and follow the immersive light pathway to the event space in the backyard of the Canadian Museum of History.
Photo: Grand Feux
---

Vegans Who Snack Food Festival
When: August 5
Where: Parkdale Market
Tickets: N/A, free to attend
Eat your heart out at another edition of the popular Vegans Who Snack Food Festival! Taking place at Parkdale Market, the fest will feature dozens of vegan food and goods vendors. Great fun for all whether you're vegan or not!
Photo: Wellington West
---

Ottawa Greek Festival
When: August 5 - 15
Where: 1315 Prince of Wales Dr
Tickets: N/A, free to attend
The Ottawa Greek Festival's full outdoor festival is back for two weekends, OPA!! Get ready for delicious Greek food, live music, dancing, and of course - plate breaking! Don't miss the nightly Zorba Show at 8:45 pm.
Photo: Ottawa Greek Festival
---

The 75th Navan Fair
When: Thursday, August 4 to Sunday, August 7, 2022
Where: 1279 Colonial Road, Navan, Ontario
Tickets: Gate admission for adults $12,kids (4-12) $3
Fun for the whole family, the Navan Fair kicks off this weekend, and it is everything you'd expect from a country fair and more! Don't miss the Truck & Tractor Pulls, the Demolition Derbies, the Midway, the Antique Tractors & Machinery, the animals, the live music under the Dome (extra fees may apply), and so much more! Click here for the full schedule.
Photo: Navan Fair
---

Capital Fair
When: August 12 - 21
Where: Rideau Carleton Casino
Tickets: via Capital Fair
Nothing screams midsummer in Ottawa more than the beloved Capital Fair! Enjoy 10 days of midway rides, cotton candy, funnel cake, festival games, live music and more, all taking place at the beautiful Rideau Carleton Casino grounds.
Photo: Capital Fair
---

Afrobeat Music Festival
When: August 20
Where: Ottawa Titans Baseball Club
Tickets: via Eventbrite
For the first time ever, Canada is finally getting an Afrobeats festival! The inaugural Afrobeat Music Festival takes place at the Ottawa Titans Baseball Club and will feature over 20 different performers and DJs representing the diversity and beauty of the Afrobeat genre. Don't miss out!
Photo: Afrobeat Music Festival
---

Ottawa Coffee Fest
When: August 20
Where: Dominion City Brewing Co.
Tickets: via Eventbrite
Have you ever wanted to try like 10 types of coffee in one day? You'll be able to do just that at Ottawa Coffee Fest! Join your fellow coffee lovers at Dominion City Brewing Co. to sample some of the best coffee from around the National Capital Region.
Photo: Ottawa Coffee Fest
---

Capital Pride
When: August 21 - 28
Where: Various locations across the city
Tickets: N/A, free
After three years, Capital Pride is back for in-person fun! Celebrate equality, diversity and inclusivity for all with drag shows, live concerts, a street market, and of course the big Pride parade along Bank Street. This year's concert series is headlined by Canadian pop-rock sensation Fefe Dobson, so don't miss out!
Photo: Aaron Hemens (OLM Staff)
---

Nostalgia Festival
When: August 24 - 28
Where: Lebreton Flats
Tickets: via Nostalgia Festival
Get transported back to the 70s, 80s, and 90s! The Nostalgia Festival will feature some of the biggest cover bands and singers performing hits from iconic artists like The Beatles, The Rolling Stones, Sade, Bob Marley and many more. Let's get groovy!
Photo: Nostalgia Festival
---

Northern Lights Sound and Lights Show
When: until September 5
Where: Parliament Hill
Tickets: N/A, free to attend
After a two-year break, Northern Lights is back to light up Parliament! This year's theme is Queen Elizabeth's Platinum Jubilee, and the show will run weekly from Thursday to Monday at 10 pm. Great way to end a fun day downtown!
Photo: James Peltzer
Recommended Articles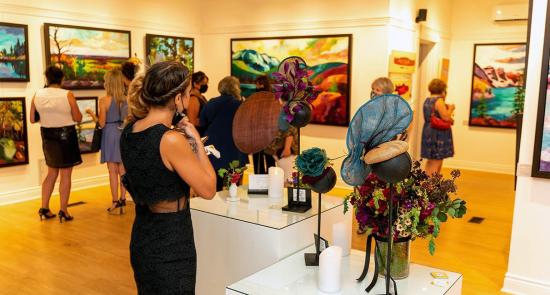 On Saturday, August 13, 2022, three Perth businesses are hosting an exclusive gallery and social event called A Midsummer Night in Perth.
Read full story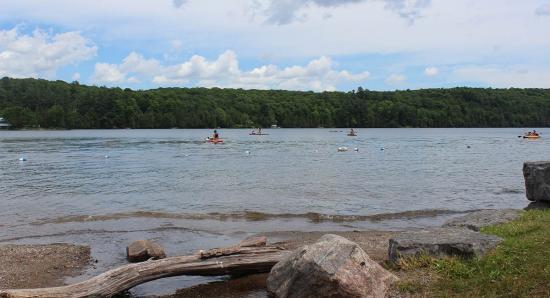 With gas prices at record highs and air travel in shambles, there's never been a better time for a staycation.
Read full story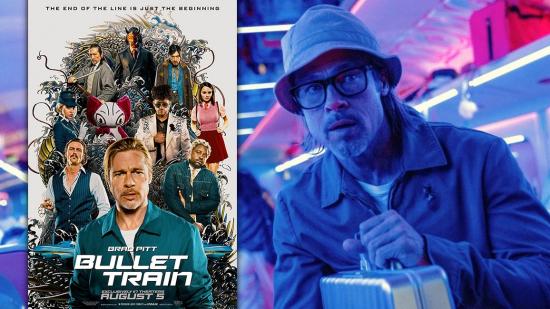 I laughed, jumped at parts with excitement, and left the theatre feeling satisfied with what I saw. Is it for everyone? Maybe, maybe not, but it was definitely for me.
Read full story
Comments (0)
*Please take note that upon submitting your comment the team at OLM will need to verify it before it shows up below.