Arts & Events
"Velickovic" at Alpha Gallery is the Season's Biggest Art Event
"Velickovic" at Alpha Gallery is the Season's Biggest Art Event
More than seven feet tall, Corbeaux by Serbian-born painter Vladimir Velickovic draws you in like a door to another world. Feeding crows dot the grey foreground, and in the distance you can see swirling smoke, tinged pink by either sunrise or fire.
Like every piece in Alpha Art Gallery's "Velickovic" exhibit, Corbeaux is both dark and hopeful, with the ability to calm and disturb. In these paintings discussing war and death, nothing is certain except the artist's genius.
"We still can't believe that this is actually happening," says Edith Betkowski, looking at the canvases covering her gallery's paper-white walls. Betkowski is Alpha Art Gallery's owner and director. She opened the gallery in May, just a half-block down Murray Street from the National Gallery of Canada. Sometimes, when she looks up at the Velickovic paintings she seems surprised to find them there.
"It's like you're opening a car dealership," Betkowski says, trying to put her excitement into words. "You're selling little cars, then of all the sudden somebody drops you a Lamborghini and Maserati and they say 'here, for a whole month.'"
The Lamborghini analogy might seem like an exaggeration in Canada, where Velickovic is less known, but it wouldn't sound out of place to a European museumgoer. Now a French citizen, Velickovic has had his work in museums all across the continent, including Paris's Musée National D'art Moderne as well as top galleries in London and Copenhagen.
In contrast, the first ever Canadian Velickovic exhibit began in Montreal less than four months ago. The works were supposed to be sent back to France by the end of the summer. However, Betkowski convinced the Montreal curator to call Velickovic and ask to extend the paintings' stay.
"And Velickovic said yes!" Betkowski recalls, loud enough that her voice rings off the room's high ceiling.
The one thing that's been tempering the gallery director's excitement is how few people in the Capital have actually heard of Velickovic.
"This is very puzzling for me," she admits.
There could be dozens of reasons that Velickovic's fame hasn't
managed to cross the Atlantic, but if there's one thing about his work that might be off-putting to Canadians, it's the paintings' apparent darkness.
Most of the canvases feature a corpse. Often the body lies on the ground right in front of the viewer, with crows in flight behind them. Many are naked and so pink they seem skinless. One has lost his head.
But if you step back and really see the whole painting, you begin to take in how calm some of the pictures are. Often, smoke swirls quietly in the background, and it's easy to spot tranquility amidst the horror. Crows jump out in sharp detail against the hazy backgrounds, and you can get lost in the precision that went into each brushstroke.
In short, the collection is breathtaking.
The paintings are inspired by Velickovic's own experience. In what he called "a disturbing childhood," the artist survived the horrors of the Second World War before he turned 10. The scenes he paints could be from any war though, and the bodies could be any victim, as few have recognizable faces.
"He doesn't paint it because he wants it to be violent," Edith Betkowski says, staring at Corbeaux. "He wants to create controversy that says 'hello, this is happening. It's happening next door, to your neighbor.'"
Betkowski wants visitors to walk away with that thought in their heads. She also wants a few to walk away with Velickovic paintings. That way the French artist's work may finally find a foothold in Canada.
It's hard to say why these paintings are not on display in the National Gallery, or even in the War Museum. Betkowski says she's been spreading the word but few people have picked up her story.
"I see people pass through our market," she says, "and they don't realize that this is treasure. It's treasure!"
While they may be underappreciated, Velickovic's paintings are on display in Ottawa until July 26. After that, the remaining works will be packed up and sent back to France with no immediate plan to return.
Alpha Art Gallery is holding a public vernissage Saturday, July 11, from 1:00 to 5:00 p.m. You can find more information on their website.
Recommended Articles
The National Capital Region provides various outdoor activities to beat the winter blues, becoming an outdoor fun haven bringing light at the end of the tunnel for the darkest time of the year.
Read full story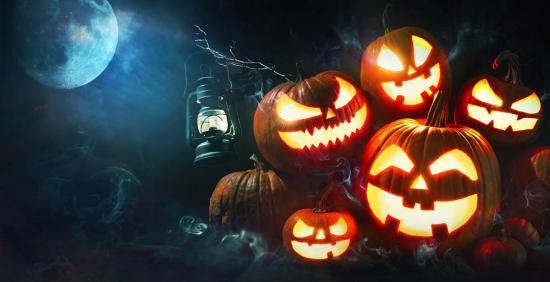 This Halloween get out and enjoy some thrills with these spook-tacular local events!
Read full story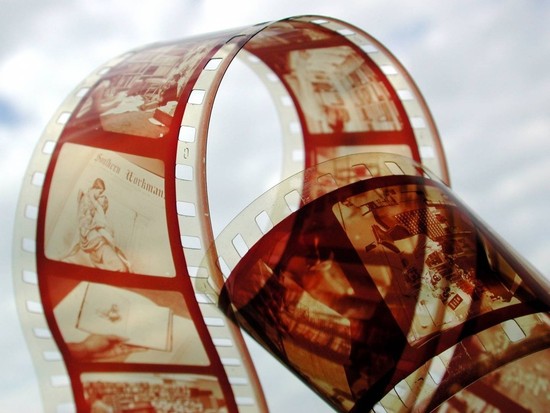 This time two years ago, Jennifer Mielke and Jennifer Mulligan probably felt like cancer was coming...
Read full story
Comments (0)
*Please take note that upon submitting your comment the team at OLM will need to verify it before it shows up below.