Health
Wait Times Aren't Worth It: Renowned Health City Cayman Islands hospital providing wait-time relief to Canadian patients
Wait Times Aren't Worth It: Renowned Health City Cayman Islands hospital providing wait-time relief to Canadian patients
The Caribbean and the Cayman Islands have long been an annual vacation destination for thousands of Canadians seeking to escape the winter daze for a sunny respite. This is the home of the renowned Seven Mile Beach, known for its magnificent sunset views, resplendent hotels, calm turquoise waters and sandy beaches. There is great snorkeling and swimming (you can go pretty far out and still be in shallow water) at the beachfront properties.
The Grand Cayman Marriott, Kimpton Seafire Resort and Westin Grand Cayman all provide the kind of hospitality and services that persuade people to return year after year. Caribbean Club, a luxury boutique hotel, offers condo style accommodations with three bedrooms, three bathrooms, large ocean front balconies and a lovely pool situated on a dream beach. While famous for its hospitality, the Cayman Islands are becoming an increasingly popular destination for healthcare.
For the past several years, an increasing number of Canadians are also choosing to visit the renowned Health City Cayman Islands hospital (Health City) for medical care.
Health City is a world-class medical facility providing care in cardiac surgery, cardiology, orthopaedics, pulmonology, and paediatric endocrinology. It is the vision of world-renowned philanthropist and heart surgeon, Dr. Devi Shetty, who served as Mother Teresa's physician. Health City's experienced team of surgeons, healthcare professionals, care givers and support staff are equipped to provide the highest level of patient care and ensure your health is in the very best of hands. This state-of-the-art facility cares for local, regional and international patients in need of elective procedures, looking to avoid wait times for knee and hip replacements and other surgeries that are affordable and can be done in conjunction with a restful vacation.
Health City has built a global reputation in a short period of time by delivering the highest standards of care at a price that patients can afford. They have done this by applying advanced technology and offering an all-inclusive single price called bundled pricing, which reduces unnecessary expenditures, increases productivity and improves the patient pathway experience.
Seventy-four–year-old Strathroy, Ontario resident Pat McAuly said his decision to go to HCCI last May was a quality of life issue.
"I needed knee replacement surgery and my doctor said it would be at least a year wait. Turns out by the time we were in the system, they told me it would be 24 months. My wife Shona and I agreed we just couldn't wait that long and we decided to look for other options. I did some research on the Internet for out of country hospitals that had the same standard of care as in Canada and I came upon Health City Cayman Islands. They had a Canadian office in Hamilton so we contacted them and I spoke to Genny Coe who was very helpful in explaining everything and answering all our questions. Based on those discussions and other info, we decided to proceed. At first I was a little apprehensive but that went away very quickly when I arrived. The hospital is amazing – spotless, clean, professional and friendly. I was so impressed with the quality of care and professionalism, the hygiene, the actual surgery. The doctors met with me before the operation and talked to me about the process and everything. The surgery for my full knee replacement went well and the aftercare quality at Health City can't be beat – even in Canada. Honestly, you just don't get anywhere near the kind of service in Canada. They all came to check on me after the operation – the doctors, the anesthesiologist, and the whole surgical team – a couple of times. The nurses are professional and friendly. I had a great room. I can't thank them enough. I waked out of the HCCI after two weeks. I arrived three days prior to the surgery, so really the operation and aftercare was 10 days and I was walking with a cane. I came home and did some video sessions and more rehab and I was playing golf with my new knee in July. It's incredible."
Shona McAuly adds, "The office in Hamilton were so helpful before we went and then throughout the process. They even organized our flights, it was totally stress free. When we arrived a person from Health City even met us at the airport and cleared us through customs and took us to the campus."
When asked about the price, McAuly says that it cost him $13,700 USD all in - not including flights - for his complete knee replacement surgery. That included bringing Shona. Health City patients can bring a family member with them for the procedures and recovery and have an on location option for a condo/apartment for patients in post hospital recovery.
McAuly added, "You know when I was researching this I had looked at some options in Arizona, but the cost was $50,000 USD just for the surgery and that didn't include the aftercare, rehab or bringing a family member. I just can't thank Health City or recommend them enough. One of the employees, Prashant, even took Shona and me on a tour of the island in his own car. I mean, we really liked these people and how they took care of us. Amazing, thank you!"
Background on Health City Cayman Islands
A key factor in Health City's success with attracting Canadian patients is that they have Canadian health care practitioners on their board who have helped them to build a model that complements Canadian public healthcare. This, combined with the reputation and experience of the surgeons at Health City who have each performed thousands of procedures, along with the postoperative and rehabilitative care services offered at the hospital have all contributed to its growing reputation in Canada.
Dr. Alwin Almeida, Health City's chief orthopaedic surgeon and joint replacement specialist is a widely respected and published academic with a strong research background. He leads a team of doctors that are at the forefront of orthopaedics providing surgical and non-surgical treatments, including joint replacements and reconstruction, deformity corrections and arthroscopic surgeries of the knee and shoulder that are minimally invasive. With over 10 years of experience in arthroscopic procedures and joint replacements Almeida, or "Dr. Alwin" as everyone calls him, has performed more than 4,000 orthopaedic surgeries, including 600 joint replacement surgeries, 1,000 arthroscopies, 700 arthroscopic ligament reconstructions of the knee and numerous orthopaedic trauma cases. He is widely recognized for his extensive knowledge on Autologous Chondrocyte Implantation (ACL) for cartilage injury treatment and is a specialist in the use of leading-edge ceramic materials for surgery, computer navigation and robotics for joint replacements.
In person, Dr. Alwin has a soft-spoken and friendly manner that immediately puts you at ease. He becomes animated when talking about Health City and some of the breakthroughs in medicine that are helping his patients to recover and heal from debilitating joint illnesses. He took us on a tour of one of the operating rooms and explained in layman's terms some of the procedures used to integrate the medical methodologies and high-tech equipment to ensure the best patient outcomes.
"This is about providing the highest level of care and best possible outcomes for our patients. We encourage patients to ask us any questions or share any concerns or worries they may have about their procedure before and even after the process. Our success comes in having a singular focus on patient care and outcomes", says Dr.Alwin.
Dr.Alwin works with Dr. Niranjan Nagaraja, Health City's senior orthopaedic surgeon, who started the successful hip arthroscopy program. Dr.Nagaraja performs arthroscopy and arthroplasty procedures to treat various joint diseases and orthopaedic conditions. He has performed more than 5,000 procedures specializing in arthroscopic sports medicine, arthroplasty surgeries and joint replacement of the hip and knee and trains young orthopaedic surgeons. He is an expert within orthopaedic subspecialties including vascularized fibular transfers, meniscal tears and acute anterior cruciate repairs.
Health City also has a department of neurosurgery led by Dr. Susheel Wadhwa who has performed more than 2,000 brain and spinal surgeries since 2007. He completed his postgraduate super specialty training in neurosurgery at Naryana Hrudayalaya Institute of Neurosciences and has worked in many of the most reputable hospitals in India, including Narayana Multispecialty Hospital in Whitefield, Bangalore.
Dr. Wadhwa says that Health Cityembodies the vision and mission of its founder, Dr. Devi Prasad Shetty, who believes that affordable health care should be accessible to everyone who needs it."We want patients to be comfortable, to ask us any questions they may have about their particular treatment or operation," says Dr.Wadhwa. "We get to know the patient and guide them through the process from the moment they contact us right through their operation and rehabilitation."
The impressive medical and management team and reputation of Health City speak for itself. Since opening in 2014, the hospital has cared for over 17,000 international patients. In April 2015, they were awarded Joint Commission International Accreditation – the gold standard in global health care – and were one of the fastest hospitals to ever be accredited, doing so in the first year of operation.
Health City's offerings are a reasonable antidote for many patients looking for ways to combat Canada's cumbersome and at times uneven health care system. Wait times for many medical procedures here including knee, hip, spinal and other related surgeries have become a significant quality of life issue for tens of thousands of Canadians. Due to an aging population that is living longer, doctors report that more people in the 65+ age category are candidates for such procedures that impact a person's mobility.
Cost
Health City offers affordable, high quality care in one transparent, bundled price that is a fraction of the cost of having a procedure in the United States.There is a payment plan option available that requires 50% upfront and then the remainder in equal payments over four months following the procedure with no interest. The cost for total knee and total hip replacements are approximately $13,700 USD which includes a hospital stay for three to five days, physiotherapy on the island and transportation to all medical appointments. Additional costs include flights and accommodation outside of the hospital stay. A patient should expect to stay on the island for two weeks.
Travel costs will vary depending upon the time of year however, the total costs with travel, surgery and recovery are approximately $18,000 USD for someone traveling with a companion. Prices for a similar procedure in the United States range greatly from $40,000 USD to over $100,000 USD and are not bundled costs and do not include extra post-operation fees.
Shomari Scott, the Director of Business Development of Health City Cayman Islands, says that many Canadians are choosing Health City as a quality of life decision. "A person in their 50s or 60s in Canada may not want to wait 18 to 24 months for a hip or knee replacement," says Scott. "They can wait but they will have to deal with pain, inconvenience, mobility issues and at times issues that affect their employment. There is a hard cost to all of that. At Health City they get world class care from the most experienced doctors and can be on the road to recovery in no time. They also get price certainty and exceptional support services. Oh . . . and did I mention that the post-surgery recovery is in the beautiful Cayman Islands."
Health City Cayman Islands Canadian Patient Information/Inquiries:
The Health City Cayman Islands Canadian office in Hamilton, Ontario provides patients with detailed information regarding Health City protocols and coordinates consultations with Health City Cayman Islands physicians and staff. They offer assistance with booking of travel and accommodations at preferred rates, free virtual consultation with the surgeon and also the information portal that ensures privacy and the compliant transfer of all medical records as part of their service. Upon arrival, Health City staffs ensure patients are quickly cleared through airport reception and provided ground transfers to and from the hospital. Health City Cayman Islands has a Canadian board of advisors comprised of several doctors and health care professionals, who have designed a program specific for Canadians.
For a complete list of medical treatments at Health City click here.
For Canadian Patient testimonials click here.
Recommended Articles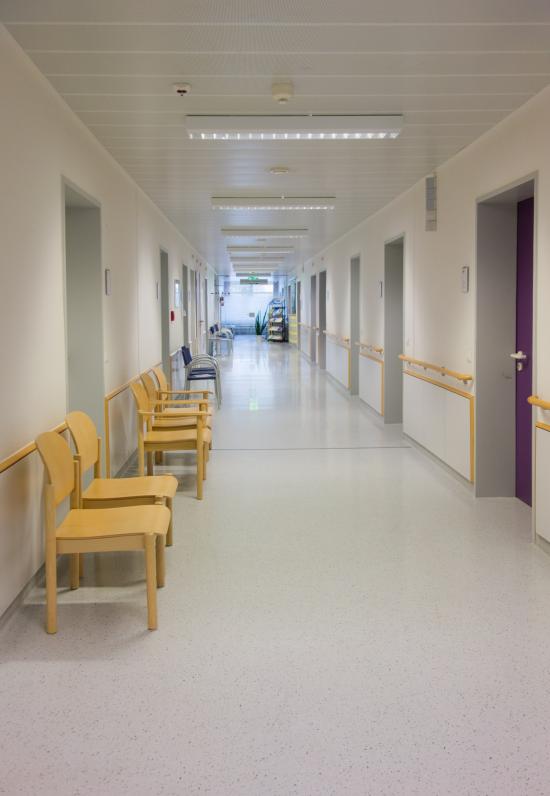 The reality is that Canada is not improving wait time outcomes – it is barely maintaining the status quo.
Read full story
Canadians treasure our single-payer, publicly funded program of physician and hospital care, virtually as a defining part of our national identity. And yet, increasing legal and political pressure over quick access to elective surgeries -- cataract extraction and joint replacement, for example -- threatens to undermine that support.
Read full story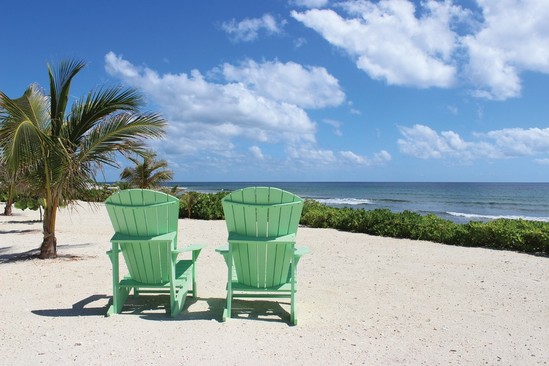 A British Overseas Territory, the Cayman Islands are unlike almost all other Caribbean Islands. As a...
Read full story
Comments (0)
*Please take note that upon submitting your comment the team at OLM will need to verify it before it shows up below.