Sports
Walloped in Winnipeg: Redblacks drop third straight game in loss to Blue Bombers
Walloped in Winnipeg: Redblacks drop third straight game in loss to Blue Bombers
Photo credit: Trevor Hagan (CFL)
---
Friday night's game in Winnipeg showcased two teams heading in very different directions. The 5-0 Winnipeg Blue Bombers rocked the visiting Redblacks 31-1 to hand Ottawa its third straight defeat.
Quarterback Jonathon Jennings started in place of the injured Dominique Davis for the Redblacks and could never really get his feet under him. The lone point for the Ottawa offence came on a punt single from punter Richie Leone in the first quarter.
After a slow start, Winnipeg quarterback Matt Nichols played supremely composed and efficient. The league-leader in passing touchdowns threw only four incompletions all game long and finished with a completion percentage of over 86%. Nichols threw two touchdown passes as well, both in the second quarter. The first went to running back Andrew Harris but the game was really blown open when Nichols connected with Kenny Lawler on a 54-yard touchdown pass.
Lawler got inside positioning on linebacker Anthony Cioffi, and then eluded tackle attempts by Cioffi, Randall Evans and Corey Tindal as he darted all the way to the end zone.
54 yards of beauty! ????@MattNichols16 ?? Kenny Lawler@Wpg_BlueBombers are ballin' ???? #CFLGameday

OTT 1 | WPG 21 pic.twitter.com/4QNGewb1Xc

— CFL (@CFL) July 20, 2019
The Lawler touchdown made it three straight games for Nichols with a touchdown pass of 50 yards or more. The Winnipeg quarterback had a lot of help from his receivers though. The Blue Bombers racked up 161 yards after catch.
It was a stalemate between the two offences before a critical mistake put the Blue Bombers on the board in the first quarter. Jennings stared down Marco Dubois on a play-action pass, allowing defensive back Winston Rose to easily time his move for the interception. It was an easy stroll for Rose from there all the way to the end zone.
PICK SIX! ????@ROSE25x4 intercepts Jennings and goes all. the. way!@Wpg_BlueBombers on the board. #CFLGameday

OTT 0 | WPG 7 pic.twitter.com/71tagJDCym

— CFL (@CFL) July 20, 2019
It was a tough night for the Redblacks offence as a whole. Not only was it Jennings' first start as a Redblack, but his first CFL start since early last November. The Redblacks have now gone without a passing touchdown in four of their five games this season. The three they have thrown all came from Davis in week two against the Roughriders.
While putting up zero points on the board, Jennings completed only six passes. The offensive line in front of him looked mostly overmatched against a talented Winnipeg front four. Willie Jefferson only registered one sack but wreaked havoc all game long, making life miserable for Jennings.
That @Stmn_Willie_Bmn is terrifying.

???? Monster sack.#LiveMic | #CFLGamedaypic.twitter.com/AagW11GLNW

— CFL (@CFL) July 20, 2019
The Ottawa running game was perhaps the only thing that worked Friday night for the offence. Anthony Crockett made his first career start with the Redblacks and showed promise. The Minnesota-native grinded out 88 tough rushing yards against the league's best run defence.
The Redblacks defence held its own at points against the Blue Bombers but was undone by crucial mistakes in the first half. It certainly did not help that the unit has suffered a multitude of injuries in the past few weeks.
That forced the coaching staff to plug-in several new starters with only a few days of practice to get them situated within the defence. Missing this week's game were starters Jonathan Rose, Antoine Pruneau and Kevin Brown.
In their place were a few new faces, including rookies Kishawn McClain, DeAndre Farris and Jerod Fernandez. Canadian Justin Howell took over at free safety midway through the second quarter. Howell spent his U Sports days in Ottawa with the Carleton Ravens.
Quick Notes:
The defeat marked the first time in two years that the Redblacks have lost three consecutive games
Winnipeg is 5-0 for the first time since 1960
Andrew Harris is now 11th all-time in career rushing yards in CFL history, passing Tracy Ham
Matt Nichols threw 17 straight completions, a Blue Bombers franchise record
It was the last meeting between the Blue Bombers and Redblacks this season. Winnipeg swept the season series 2-0. The other matchup was two weeks ago in Ottawa, when the Blue Bombers prevailed 29-14.
The Redblacks will look to halt their losing streak when they return home next week. Ottawa hosts the Calgary Stampeders next Thursday night at TD Place.
Recommended Articles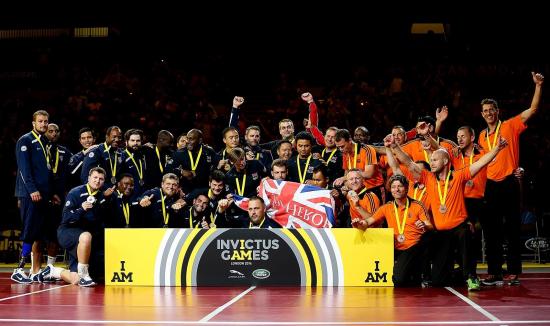 You may enjoy sitting at home watching any type of sporting event or sporting fixture on television or listening to that event on the radio, or you may enjoy visiting any of the many different major Canadian sporting events that are held throughout the year.
Read full story
There's a whole lot of heavy lifting that needs to be done with the Senators and from this corner, it must start with Erik Karlsson.
Read full story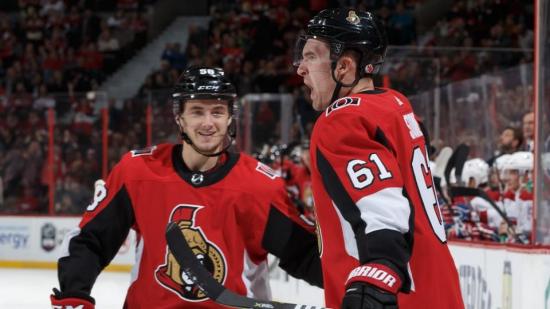 What happens early in a season like this one tends to get blown out of proportion.
Read full story
Comments (0)
*Please take note that upon submitting your comment the team at OLM will need to verify it before it shows up below.