Wallpaper is Back, Baby!
Actually, to be accurate, wallpaper is not back, it has always been around, just reinvented over time like the trends in fashion. With new technologies, wallpaper is now washable, long lasting, pre-pasted, and easy to remove. Patterns can be reproduced in any style from any period quite affordably too unlike fresco paintings, tapestries and hand-painted papers of the past.
However, to fully appreciate how wallpaper has evolved, a glimpse into the past is in order. As early as 200 B.C. in ancient China, rice paper was glued to walls. As much as the Chinese were the first to invent paper, it was the English in the 18th century who really put wallpaper on the map with their avant-garde manufacturing methods and products. At first, fashion-conscious Londoners ordered expensive hand-painted papers that imitated architectural details or materials like marble and stucco. Flocked papers that looked like cut velvet became immensely popular. This is also the time when borders resembling a tasseled braid or a swag of fabric were used.
After the revolution, Americans set up their own workshops. European fashions, from neoclassical looks to rambling roses were copied. American firms made their share of patriotic "commemorative" papers too, which we have come to know from trunk linings and bandboxes.
In the Victorian era, rooms were embellished by layering print upon print, mostly in sombre colours. The advent of machine-made wallpaper put the cabbage rose and arabesque patterns within the budget range of practically every home. Artisans such as Louis Comfort Tiffany and William Morris and their lyrical interpretations of nature,
hand-printed by the wood block method, came to symbolize Art Nouveau. It was during the Roaring 20s' that wallpaper really took off. Known as the Golden Age of Wallpaper, some 400 million rolls were sold during that period.
Modernism frowned on embellishments, so wallpaper fell into disfavour during most of the 20th century. But as the bane of cookie-cutter homes and sterile work environments is upon us in the 21st century, many have rediscovered the beauty of patterned walls.
Wallpaper adds not only pattern and/or colour but it offers that extra layer of texture in a room. This is especially the case in powder rooms, mud rooms, dressing rooms, and kitchens where many of the elements are hard,
lacking the softness and texture that comes from fabric. Wallpaper is also a great option for other rooms in the house, such as the living or dining room where rugs, drapery, and upholstered furniture are plentiful. For those who are not ready to invest in original art to add texture and impact to their space, why not inject some personality and interest with wallpaper.
To illustrate the effect of wallpaper, take a look at the above photographs from my portfolio. Alongside all the white cabinetry in the dressing room (left), the purple damask wallpaper is perfect for adding a hit of colour and style. The similar effect was applied in the dining room (pictured on the previous page). Damask is a traditional print. However, when done in orange with a lot of white as the backdrop,
the effect is fresh and modern. To create a more textured earthy vibe, grasscloth (top right) is used in this featured mud room.
Note how one wall in this principal bedroom (lower right) is covered in a chocolate brown quatrafoil pattern to transform an otherwise conventional space to a moody dramatic one. As you can see, the options are endless with wallpaper depending on the vibe you wish to create.
With wallpaper as with most aspects of decorating, it really all comes down to balance – knowing how to add it with other elements in the room so that the overall effect is timeless yet hip. Like fashion, your choice of wallpaper should reflect your personal style and not be influenced solely by trends.
So don't hesitate to use wallpaper. Go for it. It's affordable and easy to use and remove. Have fun with your decor – live in the now – wallpaper is back baby!
Recommended Articles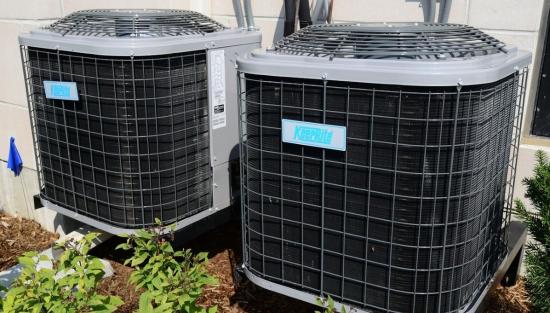 When it comes to withstanding the humid summer sun, nothing does it better than an air conditioner.
Read full story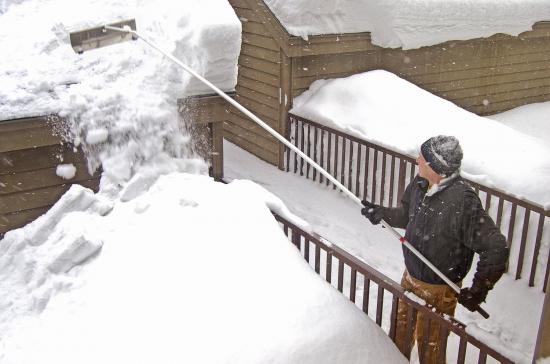 Winter can be tough on many parts of a home. Whether it's snow, ice or rain, our windows, porches and driveways take a beating.
Read full story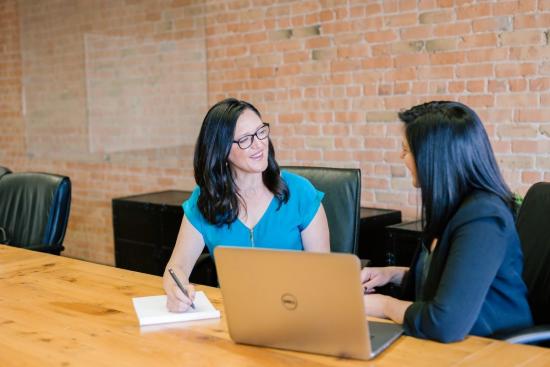 Whether you want to make every space of your house look bigger or change your interior's entire aesthetics, the design ideas for home design and renovation are endless.
Read full story
Comments (0)
*Please take note that upon submitting your comment the team at OLM will need to verify it before it shows up below.