Warrior Heart - Q&A with Cody Coyote
Feature image by James Park Photography
---
"Mamawi" is an Ojibwe word that means "all together". It's also the name of the new album by Indigenous artist Cody Coyote, a release he hopes inspires love, understanding and some reconciliation for Canada's Indigenous issues. There's a reason why CBC called him a "rapper with a powerful message". You can find it stitched into his rhymes like the threads keeping together a cherished quilt. His songs are a cultural patchwork of the past colored by his dreams for the future.
He speaks of love.
He speaks of unity.

But it wasn't always like this for Cody Purcell. Before the coyote in him howled there was a kid seeking identity in his Ojibewe/Irish ancestry with connections to the Matachewan First Nations in Northern Ontario. Before the splashes of brightness that often accompany his concerts in the form of traditional regalia there was a darkness.

"Warrior" is one of the musician's most well known songs but it also adequately describes Purcell's heart and drive, a raging perseverance to rise above, battle back and come out clean on the other side where he now spreads his uplifting message to others through his music, workshops and public speaking engagements.
"Been to hell and back so for me that's a warrior…

Watch as we turn, As one man will learn,
To stand up and curve, The things that they curse,
Stand up and earn, The things we deserve…"
It's been a long road for the near 30-year-old but all it takes is one turn. Cody veered right around four years ago, turned internal flames into external infernos and found himself through the culture he once questioned. Now, with a new album on the way, two Indigenous Music Awards nominations and multiple performances, he makes his way onto the National Arts Centre's Fourth Stage Thursday night.

We chat more with the man with a Warrior heart.

Ottawa Life: When did you first discover hip hop and who were some of the artists you first were drawn towards?
Cody Coyote: I first discovered hip hop when I was 13 years old and some of the artists that I was first drawn towards were Litefoot and Common.
Your high school had a music studio, right? I'm sure a lot of kids must have passed it by but you really took to using it as a self-teaching tool. Can you tell me about how this place became such an important one for you?
The high school I went to was difficult for me to attend at times. From facing bullies, to facing teachers who told me I would either end up dead or in jail, to encountering and having to overcome other challenges it became a place that I overall didn't want to be in. This was until I was introduced to the school's studio by one of my teachers. I remember him opening the door to the studio and when I saw some of my classmates recording music, he encouraged me to go in and check it out. This studio became a safe space for me to go to and eventually be able to experiment with songwriting and recording music. This place became a very important part of my journey because it allowed me to escape the surroundings that were stressful for me on a day to day.
Though you had the tools early on, your path out of high school was a troubled one. We've spoken in the past about you turning to drugs and gangs. How does that version of yourself look to you now and the choices he made?
Looking back at how I was coming out of high school, the drugs, gang affiliations and the choices that were made... that person was a boy who was lost, angry and trying to find direction. I look at that version of me now and the choices he made and he was someone that tells the story of many young Indigenous people. A young person who grew up without a cultural identity, who faced racism and bullying and who was angry because of it. I still see that person when I look in the mirror but I don't see the boy who was lost and angry anymore, I see a man who found direction, made a commitment to sobriety and who's journey has brought him to living mino bimaadiziwin (the good life). Overall when I look at that version of me and the choices he made, I see someone who was hurt, angry and who was seeking a sense of belonging in this world. This reminds me to give thanks for the life that I have now and to help those who are in similar circumstances.
You've risen above much that might bury others from bullying to addiction. Where did you find your strength?
Where some aren't so lucky, I was lucky enough to have had a sober father figure who believed in giving me teachings when I was ready for them. In my opinion I hit rock bottom when I had a suicide attempt which put me in the hospital. After that, I went through a justice program specifically for First Nations, Inuit and Metis youth that was based out of the Odawa Native Friendship Centre. While attending the program I was brought into a healing circle and later invited to attend my first sweat lodge ceremony. While being around my culture more and more I began to feel a balance in my life. Alcohol had still been present on and off at this point but I was trying to cut back on drinking. On March 18, 2012 after a bar fight the night before while under the influence of alcohol, I made a commitment to myself of not wanting to have anything to do with alcohol or drugs. My journey into recovery began here. I fought temptations, lost a lot of so called friends, dealt with emotions that weren't present before, ended up in an abusive relationship and began to find inner strength throughout it all through music. Songwriting and creating music as well as exercising regularly became my medicine. I found my healing through art and self love. I found my strength through my healing.
You mentioned feeling a lack of cultural identity when you were younger. Why do you feel that was and what were some of the ways you shed that mentality to find that identity?
My father was adopted in the sixties and with that there was a cultural disconnect. We had limited knowledge of our culture but I'm grateful to have been able to learn as much as my father could teach me. We were able to obtain our Indian Status cards from an early age due to my father having his birth certificate. Growing up we knew that we were from Matachewan First Nation and that we were Ojibwe, that was as far as it went in regards to any form of cultural identity for us though. Once I had gone to my first sweat lodge and had been introduced to the Indigenous community in Ottawa, I asked as many questions as I possibly could. I also began to attend sweat lodge ceremonies regularly. By doing this I was able to learn more about my culture and it helped me rid the negative feelings surrounding the lack of connection that I had before. Everything that I learn in regards to my culture has been passed up to my parents and down to my younger brothers. After 25 years we have finally met some of our blood relatives from Matachewan First Nation too and this has also kept me asking questions and inquiring about who I am culturally.
Hip hop appealed to you as a form of storytelling. How did you find this related to, say, the culture of storytelling in your Indigenous background?
I've said this to people before and I'll say it again, Hip-Hop is ancient. When you look at the four main elements of Hip-Hop and elements from Indigenous culture there are a lot of similarities. For example, where Hip-Hop has graffiti and visual arts, Indigenous culture has paintings and totems. Where Hip-Hop has the DJ and beats, Indigenous culture has the drum. Where Hip-Hop has breakdancing and popping, Indigenous culture has traditional dance styles. Some could easily say that some break dance moves such as the "Indian Step" were influenced by the Fancy and Grass dance styles of Indigenous culture. Lastly where Hip-Hop has the MC, Indigenous culture has the storyteller. When you hear Hip-Hop MC's deliver their verses and lyricism, there is often a story that is told. The same would apply for the storytellers within Indigenous culture. Oral traditions is how Indigenous culture has been kept alive from one generation to the next. I feel the same could apply for Hip-Hop. For me personally, I feel that is the connection that has made Hip-Hop music relative to the storytelling found within Indigenous culture.
Music was a way for you to find your voice. While some bottle up emotions, you turn them into words. Can you explain some of your process for putting these emotions into lyrics?
My process for putting my emotions into lyrics is to first feel that emotion completely by allowing it to flow naturally and to deal with it. In the world today many people often act on what their brain tells them to do without acknowledging what they're feeling first. Once I've felt that emotion, acknowledged it and have come to a place where I feel balanced, I will then begin writing. Sometimes it may just be a few words, where for others it flows quickly, but eventually it will always come together the way it is meant to.
Though it took you some time to find that cultural identity, how does your indigenous background factor now into your daily life?
My cultural identity was something that was taken away from me and my family. Now that I have found it, I am learning more and becoming more knowledgeable as each day passes, I will protect it and do my best to pass on the knowledge that I receive. My Indigenous background has given me purpose in regards to helping out other Indigenous people, especially those who have endured or are enduring similar experiences as I have.
You don't just share this background on stage via your lyrics in songs like, say, "Warrior", but you also work with indigenous dancers and mix in traditional music. Why is it important to you to share this culture with your audience?
It is important to me to share this culture with my audience because I feel that we are breaking the stereotypes directed towards Indigenous people and are in a place to display the resurgence of Indigenous culture, traditions, language, art and much more. In 2017, there was a discovery of an Indigenous village dating back 14,000 years. This just goes to show that we as Indigenous people have been here for generations and I feel it is important to remind everyone that we will always be here.
Over the last few years it seems you have played everywhere in Ottawa from festivals like WestFest to the Hill and now at the National Arts Centre. How have you viewed the city music scene as you have been moving through it?
The music scene in Ottawa is absolutely wonderful and it makes me feel excited knowing that it continues to grow every year. More people are coming out to festivals and shows and it warms my heart having the support from my fan base who have shown up continuously to the places I have been performing at as well. Ottawa has so many amazing people, festivals, shows and venues, I can't wait to see what else is in store!
What have been some of your favorite performances?
Some of my favourite performances by far have been at The JUNO Showcase at the Ottawa Music Summit on March 30, 2017, Westfest 2017 on June 2, 2017, the Summer Solstice Festival on June 21, 2017, The Great Trail Cross-Canada Connection Celebration on August 26, 2017, Recovery Day Ottawa 2017 on September 23, 2017, the Folk Music Ontario Indigenous Showcase on Friday October 21, 2017 and the Ashes to Rubies 2017 Showcase on November 24, 2017.
As somebody who once said he wasn't finding his place in his cultural background, what did receiving the 2015 Indigenous Music Awards nominations for "Best Rap/Hip-Hop CD" and the "Single Of The Year" mean for you?
Although I did not win either of the awards, receiving a nomination to be in both the "Best Rap/Hip-Hop CD" and "Single Of The Year" categories made me feel incredible. Being able to grow and learn more about my culture, in my opinion, played a vital part in this part of my journey as well. It prepared me and allowed me to create my first CD "Lose Control" which gave me the opportunity to go out to Winnipeg, Manitoba, Canada to attend the 2015 Indigenous Music Awards show. While being at the award show and being able to walk down the red carpet, I felt proud to be able to represent myself, my art, my family and my people. This was certainly a display that my career was headed in the right direction and it meant a lot for me to be able to be there.
Recently you posted on Facebook about how your face was on telephone poll ads for the NAC show. How did it make you feel when you got the call to perform at one of Canada's most known venues?
Growing up in Ottawa I've passed the National Arts Centre multiple times and had always thought about how amazing it would be to perform there. When I got the call to perform at the NAC I immediately felt overwhelmed with happiness which was quickly followed by some tears of joy. From my family losing our house, having to sell my car and downsizing to a four bedroom apartment, to working 14-15 hour days in construction (while facing racism in the workplace) to traveling two hours by bus to and from a part time job, there has been a lot of struggles I've overcome and a lot of sacrifices have been made. Having this happen just goes to show that with hard work, dedication, following your heart and believing in yourself, anything is possible and it will pay off in the long run.
Music aside for a moment, you also want to pursue acting. What roles do you most want to play and why?
In regards to acting I've been saving up for some acting classes and I am hopeful to one day pursue it as a secondary career. Some roles I want to play would be any role of an Indigenous person either urban or traditional, roles related to inner city youth and roles related to music. I feel these types of roles would be a good beginning stage for me because I could identify with them better and would be passionate for them.
You have also turned to public speaking, as well. What message do you share with people who are battling issues you once faced?
When it comes to public speaking I speak about anti-bullying, my experience with drugs and alcohol as well as my journey. The message that I share with people who are battling issues that I once faced is based around togetherness and how offering support, understanding, love and kindness to each other can go a long way.
While Canada has taken steps to acknowledge the mistakes we've made in the past towards our indigenous people, there's a lot of work still to be done. What are some of the next steps you see we need to take and how do you view your roll as an indigenous artist in helping facilitate some of those steps?
First and foremost I feel that there is certainly a lot of work to still be done because anything associated with Canada 150 should have been abolished. I often tell people to literally do the math so it will paint an accurate picture as to why it is wrong that Canadians decided to celebrate Canada 150 and how it was a step back from true reconciliation. If you take away 150 years from the year 2017 you are left with 1867 and within those 150 years there was the year 1876. In 1876 Sir John A. Macdonald and the Canadian government implemented the "Indian Act" which initiated residential schools throughout Canada. This was the same man who set out and I quote, "take the savage out of the Indian child". The "Indian Act" is something that still affects us as Indigenous people today which has also caused intergenerational trauma to many Indigenous people. This act was created to eliminate our traditions, languages, culture, ceremonies, identity and much more.
Canada needs to be held accountable for the extreme poverty, intergenerational trauma, suicide rates, racism, missing and murdered people, addiction and alcoholism and other problems found within Indigenous communities both urban and non-urban. They need to be held accountable for the increasing number of Indigenous inmates within the Canadian prison system as well as the increasing number of Indigenous children in the child welfare system. People can easily say that we as Indigenous people had our problems before contact which is true, but they weren't these problems. These problems were created by the Canadian government and have been increasing throughout generations since settlers first arrived. Also using language like "Indigenous issues" can be interpreted as if we are an issue, as if we are a problem. The Indian Act stated that we were a problem but the truth is that we were never a problem and we aren't a problem. When Canada decides to celebrate the years of which all of this took place and continues to take place it is as if they have disregarded Indigenous people completely which ultimately feels like a slap to the face. When the Canadian government decides that it's okay to spend millions on Canada 150 events while Indigenous communities across Canada don't even have clean water to drink and are facing extreme poverty, we need to think about what the real problem is here.
Your recent album is entitled Mamawi. Can you tell us about the title and why you choose it?
"Mamawi" means "All Together" in Anishinaabemowin. I chose this title because I wanted this album to reflect in a manner that would overall initiate positive change through togetherness, love and unity. I strongly feel that for true reconciliation between Canadians and Indigenous people to take place and for this world to become a better place as a whole, we have to do it together.
You work with a lot of great artists on this album. What was it like putting this release together in the studio?
Being able to connect with so many amazing artists for this album was truly something that I will always hold close to my heart. It was truly special being able to work together on projects with multiple people even though we were in different cities and parts of Canada and the United States. Being able to record with a choir was also a pretty cool experience too. It just goes to show that collectively when people come together, beautiful things can happen.
There's a lot of layers on this album. Do you find your sound has matured a bit on this release as you dig deeper into what you can do with your songs during the recording process?
I certainly feel that my sound has matured a lot on this release, especially because of the material that's on it. With personal growth and the life experience that I carry, I feel that I am able to now reflect deeper through my lyricism on subjects that have been kept inside for quite some time. Being able to share and articulate an overall message of togetherness with this album has been an important part of this process as well and I am grateful that it's finally out there for the public to hear.
What are some of the cuts from this one you love playing live?
Hands down one of my favourite songs to perform from this album is "Hit The Town feat. White Deer & Adium" because of the energy that it brings and how my audience has responded towards it. Another song from the album that I feel drawn to performing and to share is "Don't Give Up". I wrote this song when I was seeing the increasing suicide rates within Indigenous communities and this had allowed lyrics to come out from deep within me. When I was writing this I thought about my own experiences during the periods in my life where I felt suicidal and didn't want to live anymore. Then I thought about how I overcame those times by seeing suicide as an enemy and told it that it was not welcome. No matter how hard it got I reminded myself to keep going and to not give up. After that I made a commitment to offer love to myself and to others. The fact of the matter is that suicide doesn't only affect one person, it affects us all. Every time I perform "Don't Give Up" I feel focused and although it sometimes makes me weak in the knees...it brings me to a place where I am able to remind those facing this that they are not alone, that I understand and that I carry love inside my heart for them.
2017 was a pretty big year for you. What were some of the highlights?
Where to begin...I would definitely have to start by saying that releasing "Mamawi" on November 1, 2017 was a great highlight of 2017. So much hard work and dedication went into this project and it feels absolutely incredible to be able to have it released for the world to hear.
Another moment that I absolutely loved about 2017 was attending and performing at Westfest 2017. Westfest producer Elaina Martin is such an amazing, supportive and remarkable human being who has such a wonderful and great team that represents Westfest in a great way too. Being able to rock that stage with my good friends Theland Kicknosway, Frazer Lee Whiteduck, Don Barnaby and Marian Snow was something that I will always remember as well.
Lastly being able to meet so many great people and being able to travel to so many great places was a really great highlight as well which is something that I am truly grateful for.
You are kicking off 2018 in a big way with the NAC gig. What else awaits you down the road this year?
I am super excited about the National Arts Centre show and I can't wait to rock the fourth stage! As for what else awaits me down the road this year, project wise I am currently planning and making arrangements to film a music video for my song "Don't Give Up". As far as performances go I am not allowed to release details yet but what I will say is that there will be big things happening in March and in June so I strongly encourage people to keep an eye and an ear out for what's to come! Needless to say I'm kicking off 2018 in a big way and I can't help but extend how thankful I am to everyone who has been supporting me throughout my journey!
Recommended Articles

"If we don't break the stigma associated with substance use disorders and process addictions, then we will never see recovery." - Gord Garner (RDO)
Read full story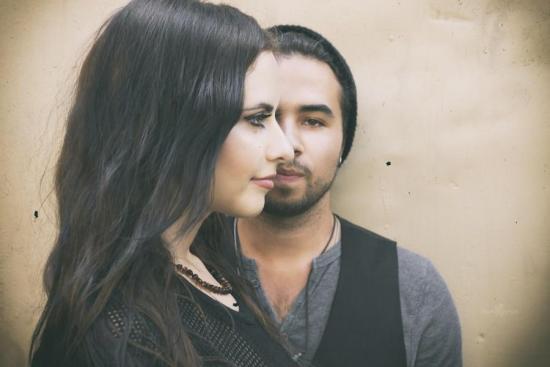 Love and music go together – in spirit, mind and with musical instruments. In private. In public.
Read full story
When it comes to summing up the popular festival she created 14-years ago, Elaina Martin likes to keep it simple: "It means community."
Read full story
Comments (0)
*Please take note that upon submitting your comment the team at OLM will need to verify it before it shows up below.